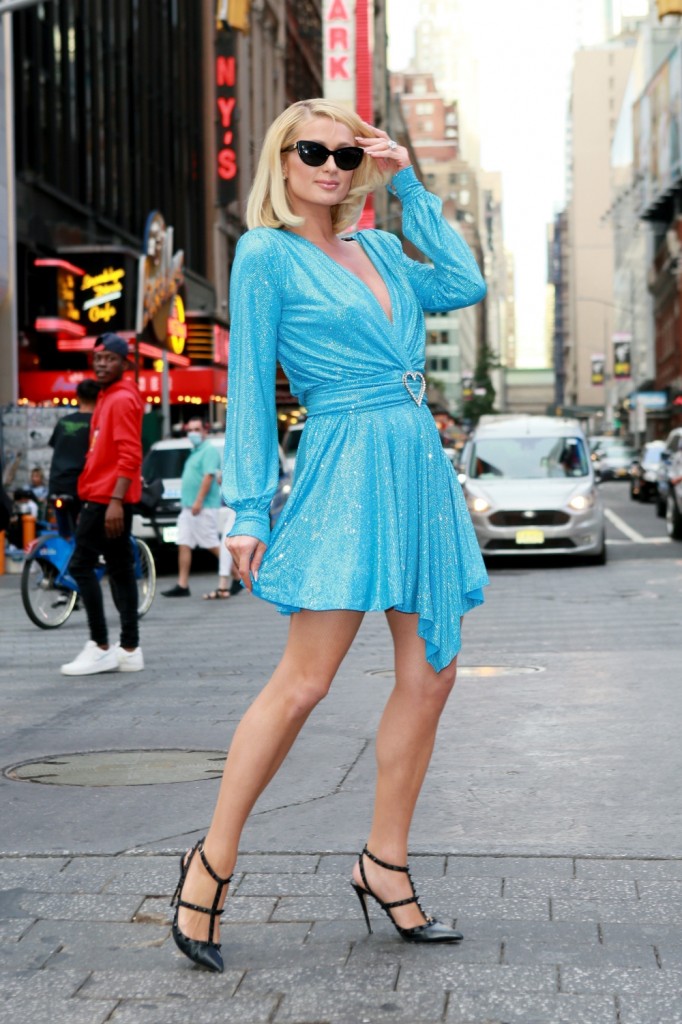 Paris Hilton is promoting both her podcast, This is Paris, and her cooking show on Netflix, Cooking with Paris. That's why she was on The Tonight Show with Jimmy Fallon. However, the biggest production she's currently working on is her wedding to Carter Reum. Up until now, that's all been speculation because Paris has been playing coy about the details. All we've gotten are her usual adjectives about it being "epic" and "amazing." The only thing we've known for certain is the planning and actual event will be televised. And that Carter doesn't want it to be televised. While talking to Jimmy, Paris gave a few more hints. She said it would be a three-day affair and she would have "like" 10 outfit changes.
Paris Hilton's wedding is gonna be hot! The 40-year-old heiress and DJ opened up about her plans for her nuptials to fiancé Carter Reum on Tuesday's The Tonight Show Starring Jimmy Fallon.

Hilton revealed that she's currently in the midst of planning the event, calling it "very stressful." Though she insisted that she's "not a bridezilla," the only thing Hilton says she's successfully checked off her list thus far is picking out a wedding dress. And don't expect to see her working the event.

"I'll definitely get a DJ because it's too much," she said of DJing her own wedding. "We'll have a band as well. It's going to be a three-day affair, so we'll have a lot happening."

The three-day event means that Hilton won't be in just one wedding dress.

"Lots of dresses, probably 10. I love outfit changes," she shared.
"How about your husband-to-be, will he have outfit changes?" host Fallon asked of Reum.

"He's not as high maintenance as I am," she joked.
When Paris was marrying Chris Zylka, she said she was having three weddings: one in the States, one in Europe and one in another global location for "everyone." So instead of a three-ceremony, traveling parade of weddings, Paris will have a three-day, extended weekend of wedding events. I'm not surprised, I never thought she'd go subtle. The 10 outfits are also not surprising, especially for three days. It's a bit conservative, really. I only had one wedding outfit. I didn't change from ceremony to reception. But I was surprised how much I loved wearing my wedding dress. I ended up really glad I got to wear it all day. To each their own, though. No one televised my wedding day.
Paris keeps talking about how stressful the wedding planning is. She also claims nothing's done, outside the dress. But as far as we know, she's still getting married this year. So, either she's lying, and every curated detail of the event has been planned to the last choreographed detail, or it's mostly being taken care of by sponsors and partners and as soon as the network bigwigs give their thumbs up, everything will magically fall into place. Or it's not this year. I guess we'll find out which is true the next time Paris has something to promote.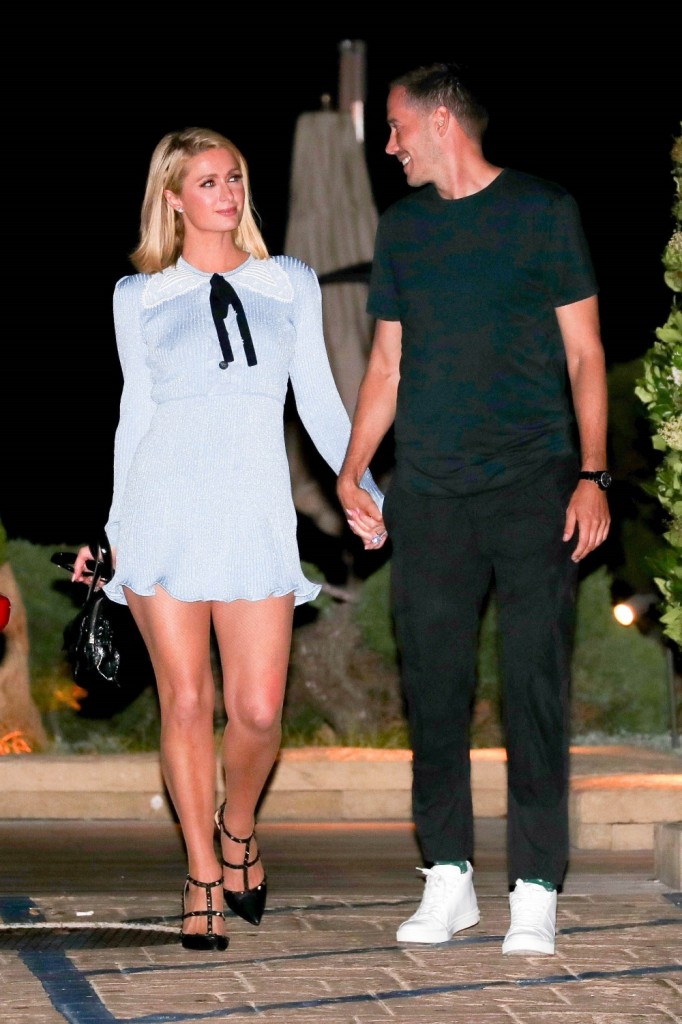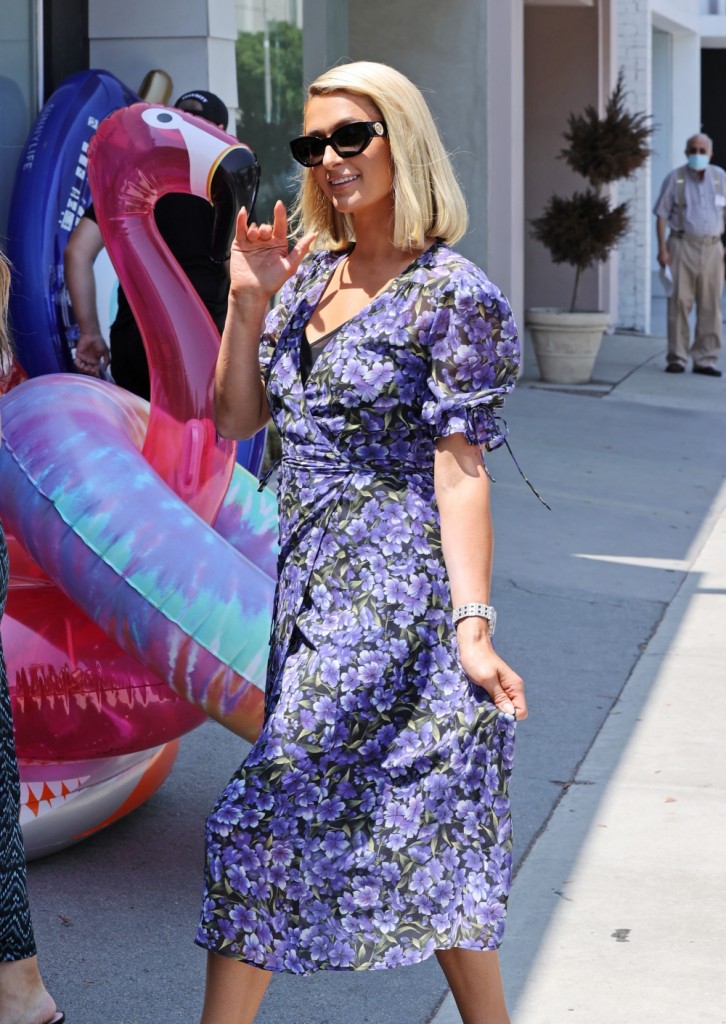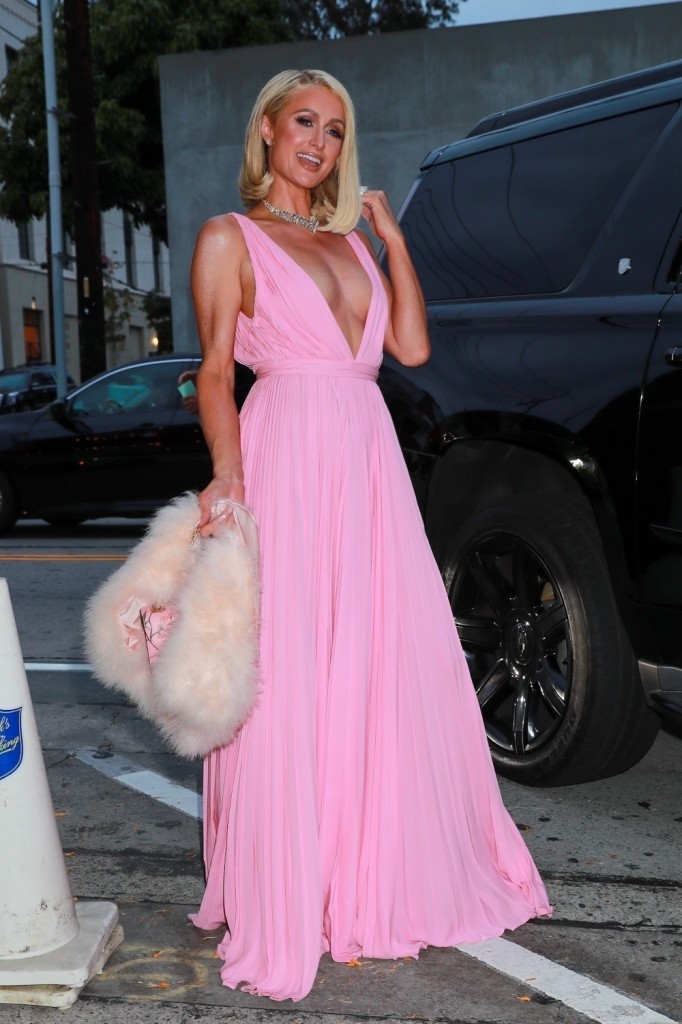 Photo credit: Backgrid and YouTube