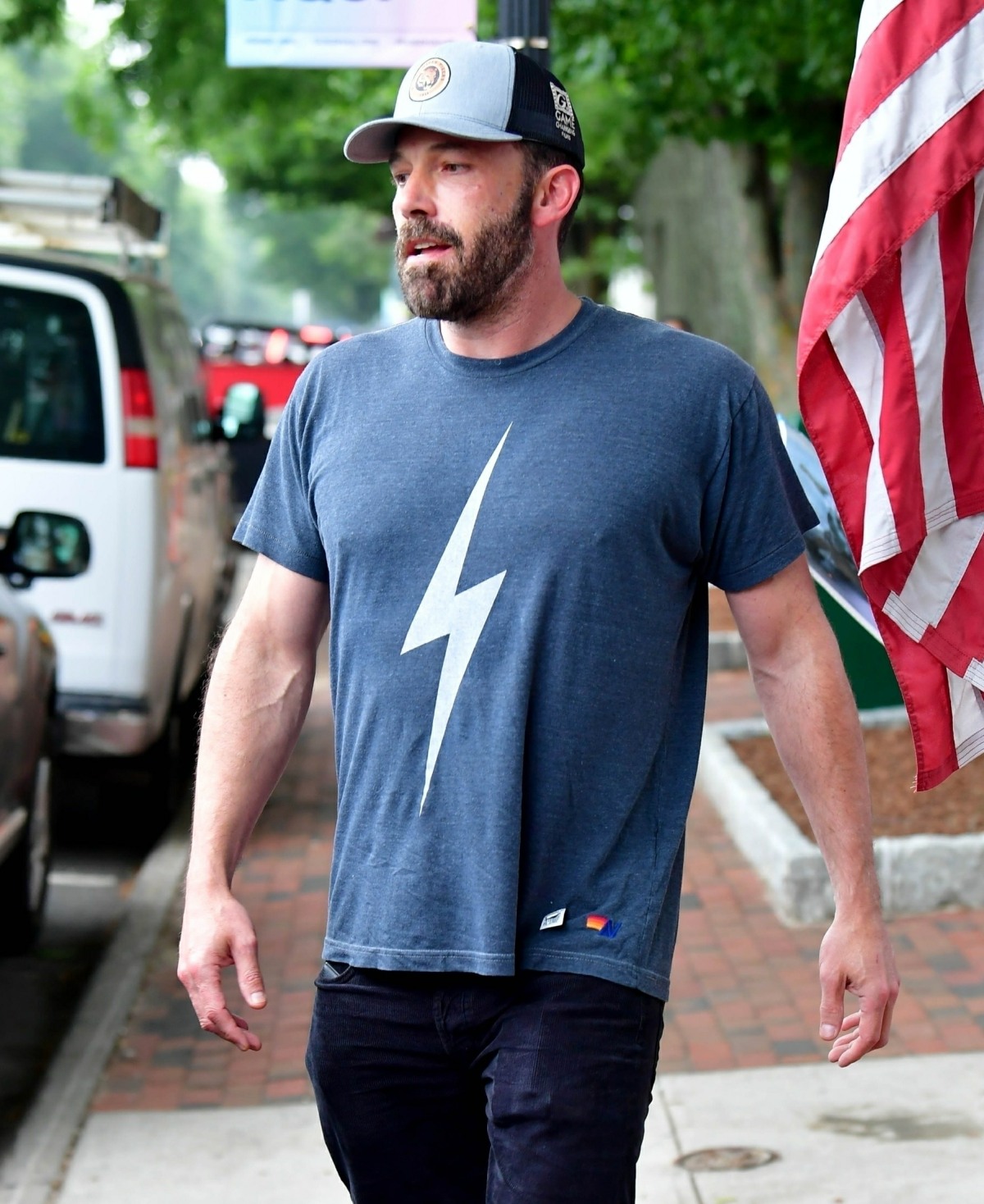 On Monday, Ben Affleck was seen at a Tiffany's jewelry store in Century City, browsing at engagement rings. Big news, right? Page Six even published photos of Ben glancing intensely at a case full of diamond rings. While many of us doubted that Ben would, like, go to Century City and look at premade engagement rings for Jennifer Lopez, we also took this as a good sign of things to come. Ben might not propose to J.Lo this week or next week, but it definitely feels like it's coming at some point, if we can just keep them together through the fall. As for the sighting at Tiffany's, a "source" revealed what was actually happening:
Does Ben Affleck have engagement on the brain? Not exactly. The actor, who recently rekindled his romance with former fiancée Jennifer Lopez, raised eyebrows when he was spotted at the mecca of diamond rings, Tiffany & Co, on Aug. 23.

In the pictures, published by Page Six, Affleck visited the Century City, Calif. location with his mom Christopher and his 9-year-old son Samuel. At one point, the star was snapped seemingly looking down at a counter with rings on display inside of it. However, according to a source, it wasn't how it looked because the actor was actually in the process of a scavenger hunt at the Century City mall.

"They split into teams with his daughters on one team and Ben, Sam and his mom on the other," a source explained. "They went all around the mall and into various stores crossing off each of the items they found. One of the stops was into Tiffany and they had to find something in the store. Ben walked in with his son and his mom and they quickly found what they needed and walked out. Ben held a pen and crossed it off his list."

Overall, it was a successful outing. "They all had fun and got into the game," the source noted. "It was a fun family activity that they seemed to enjoy doing together."
Parents and kids are just different these days. In my day, if I had asked my mom or dad to participate in a scavenger hunt at a mall, they would have looked at me like I had lost my g–damn mind. Now, they would have driven me to the mall. For sure. But they would have expected me to figure out a way to get home after I played my little game or whatever. Yeah. I wonder who "made" the scavenger hunt? I guess Ben feels like it's better to hang out with his kids at the mall than see them with their noses buried in their phones or iPads. At least he got to price some diamond engagement rings while he was there.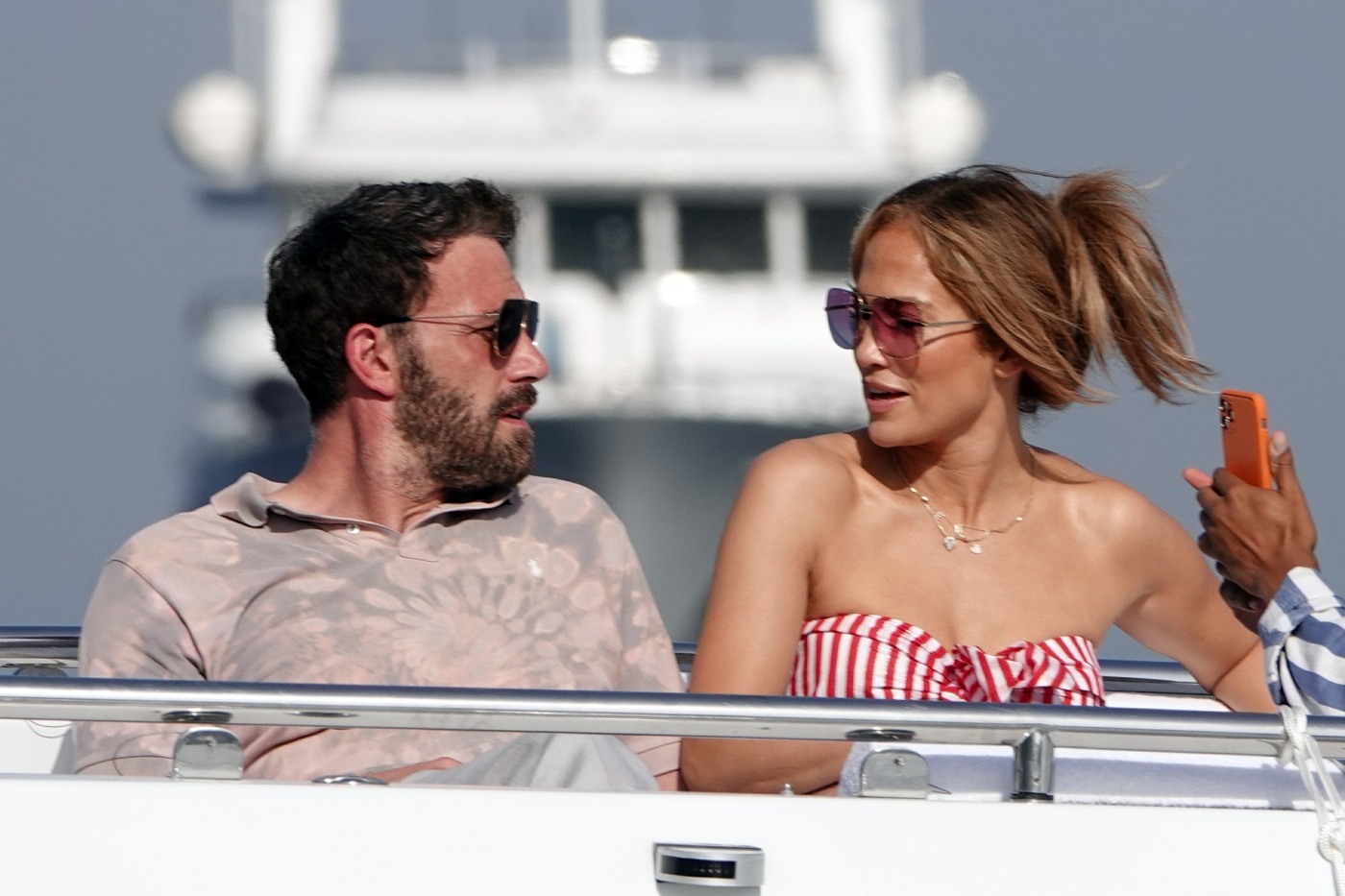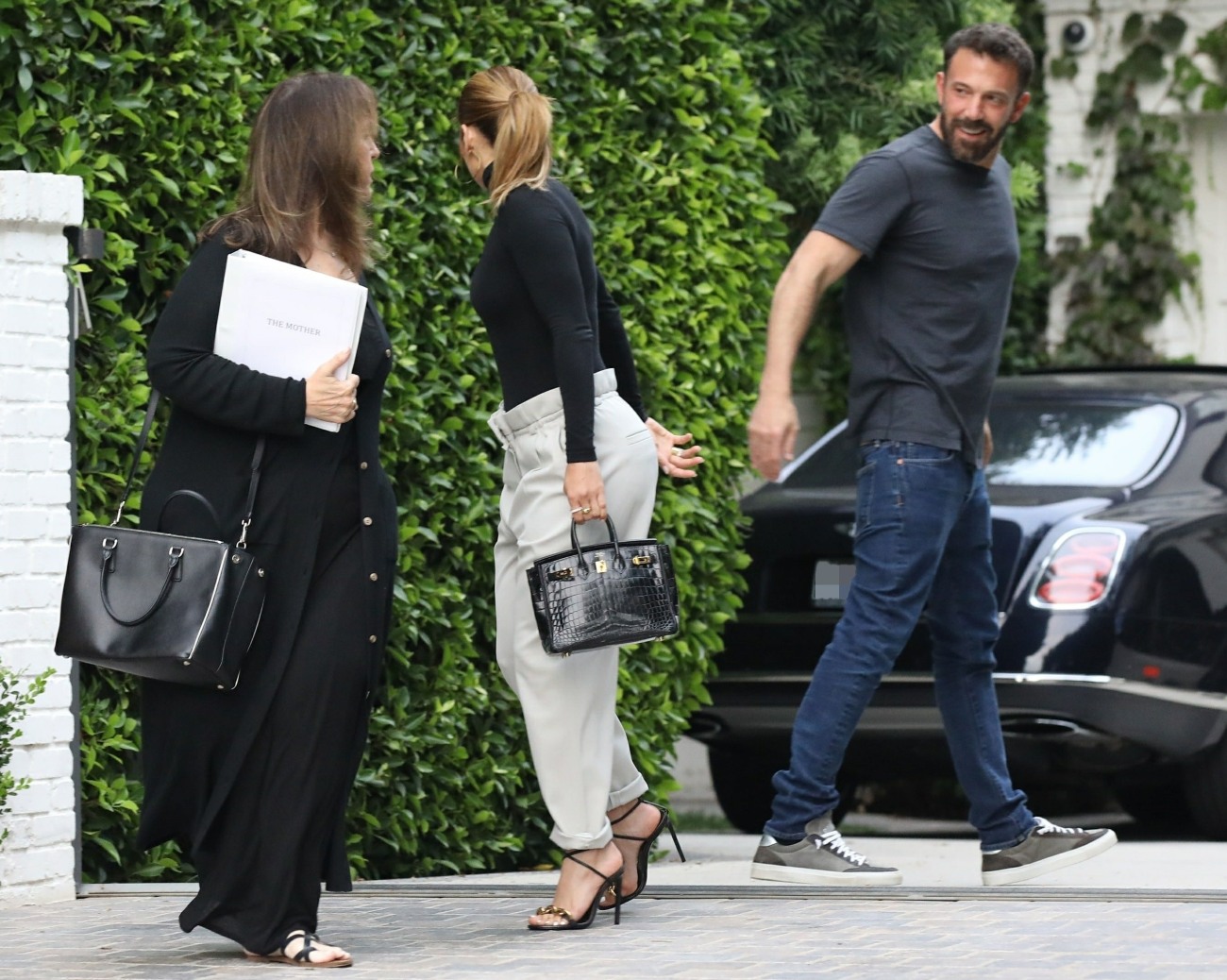 Photos courtesy of Backgrid, J.Lo's IG.