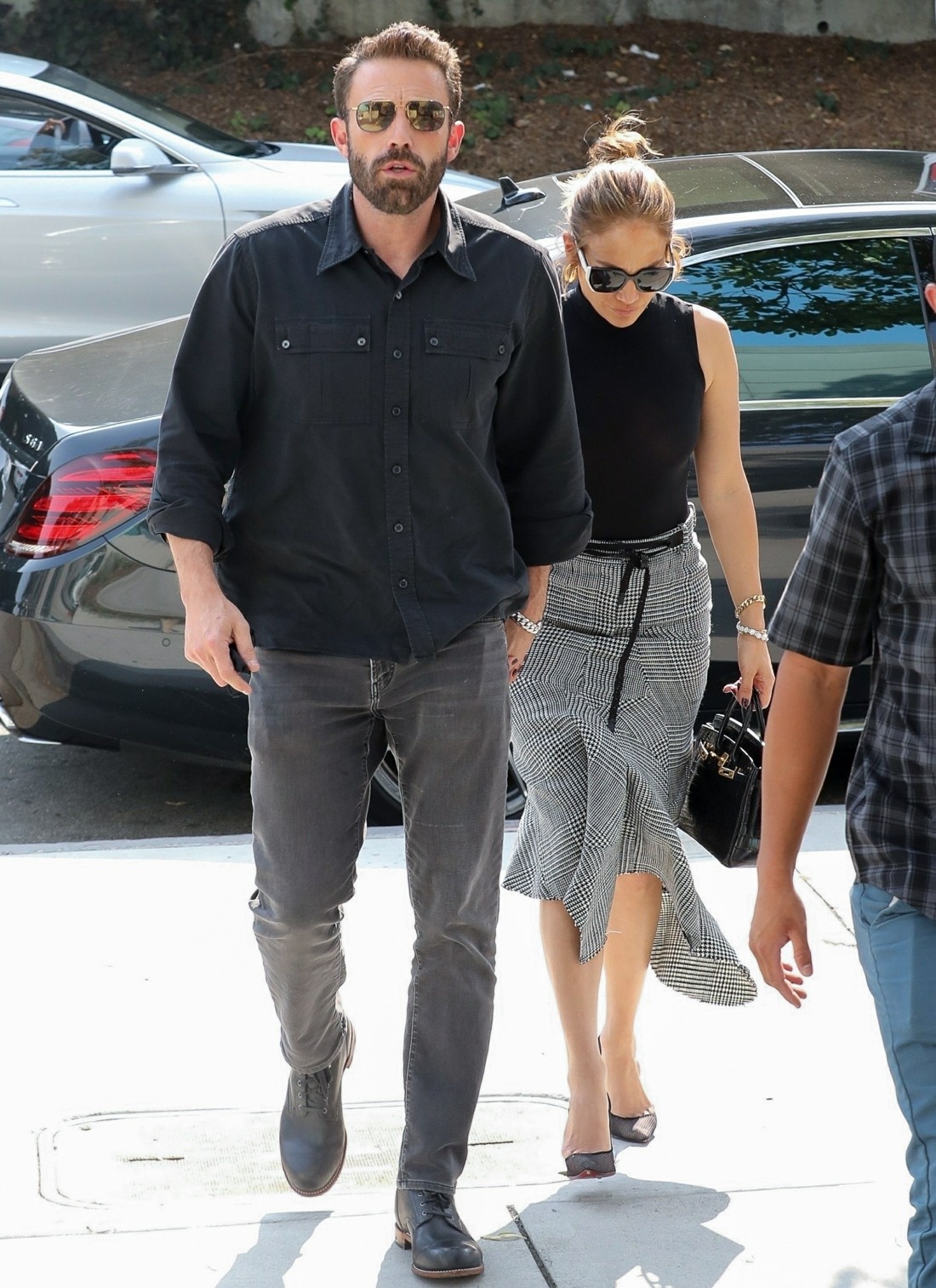 Ben Affleck took his kids to Westfield Mall in Century City on Monday, which is where he was seen & photographed browsing engagement rings at Tiffany's. As it turned out, Ben and his kids were just doing a scavenger hunt, but maybe that trip to a mall was exciting for Ben, and it reminded him of old times. On Tuesday, Ben took Jennifer Lopez to the same mall, Westfield Mall, and the paparazzi documented it, of course.
Personally, I love J.Lo's shopping outfit. That skirt is so cute and it reminds me of Roland Mouret circa-2005. Everything about this relationship already feels retro and throwback, and you can really see J.Lo leaning into that early-aughts and mid-aughts fashion. Which, to be fair, is mostly her style anyway. She truly got all dressed up like this to go to the mall with her boyfriend. Did they eat at the Food Court? Did they browse at Victoria's Secret? Did they check out the engagement rings at Tiffany's? Well, according to Us Weekly, Ben and J.Lo really are talking about marriage:
Ready to put another ring on it! As Ben Affleck and Jennifer Lopez's whirlwind romance continues to get more serious, a source exclusively tells Us Weekly that the couple are "seriously talking about getting married."

"They are both madly in love and don't want to let one another go this time," the insider explains to Us, noting that the Argo producer, 49, considers the Hustlers actress, 52, the "one that got away" and he is "determined to make sure that doesn't happen this time."

This time around, the insider notes that Affleck and Lopez are "considering eloping," instead of having a "big lavish wedding."

For the New York native, her boyfriend has "matured into the man of her dreams" and she would definitely say yes when the right time comes, the source adds.
I think that if they get married and it's what they both want, they probably would do a small ceremony with just their kids, at a resort or something. It wouldn't really be an elopement because, duh, their kids would want to be involved. I don't think they would do a star-studded, lavish wedding – it's not Ben's style and Jen would simply want to get him down the aisle this time around. But yeah. Party like it's 2003. Trips to the mall included.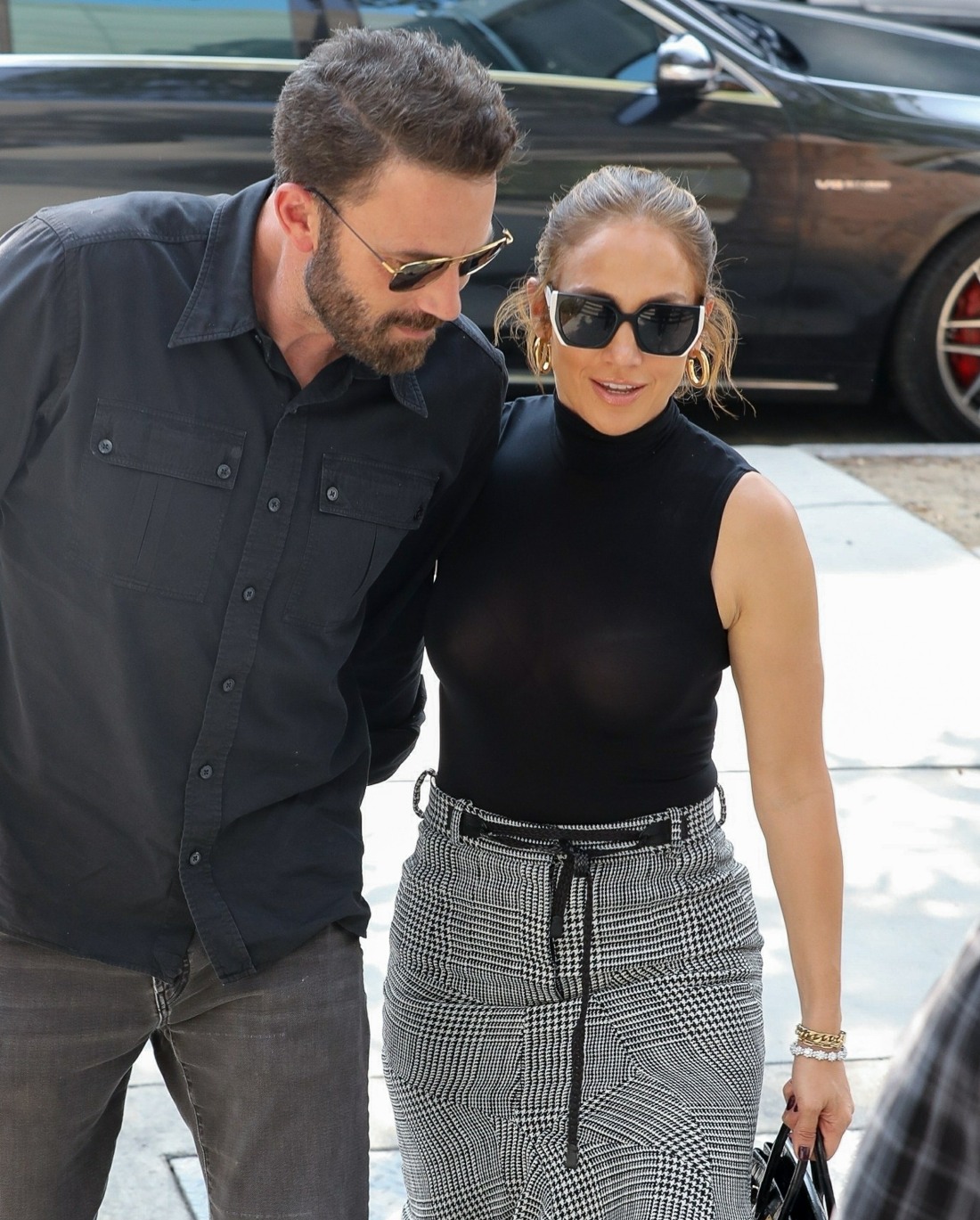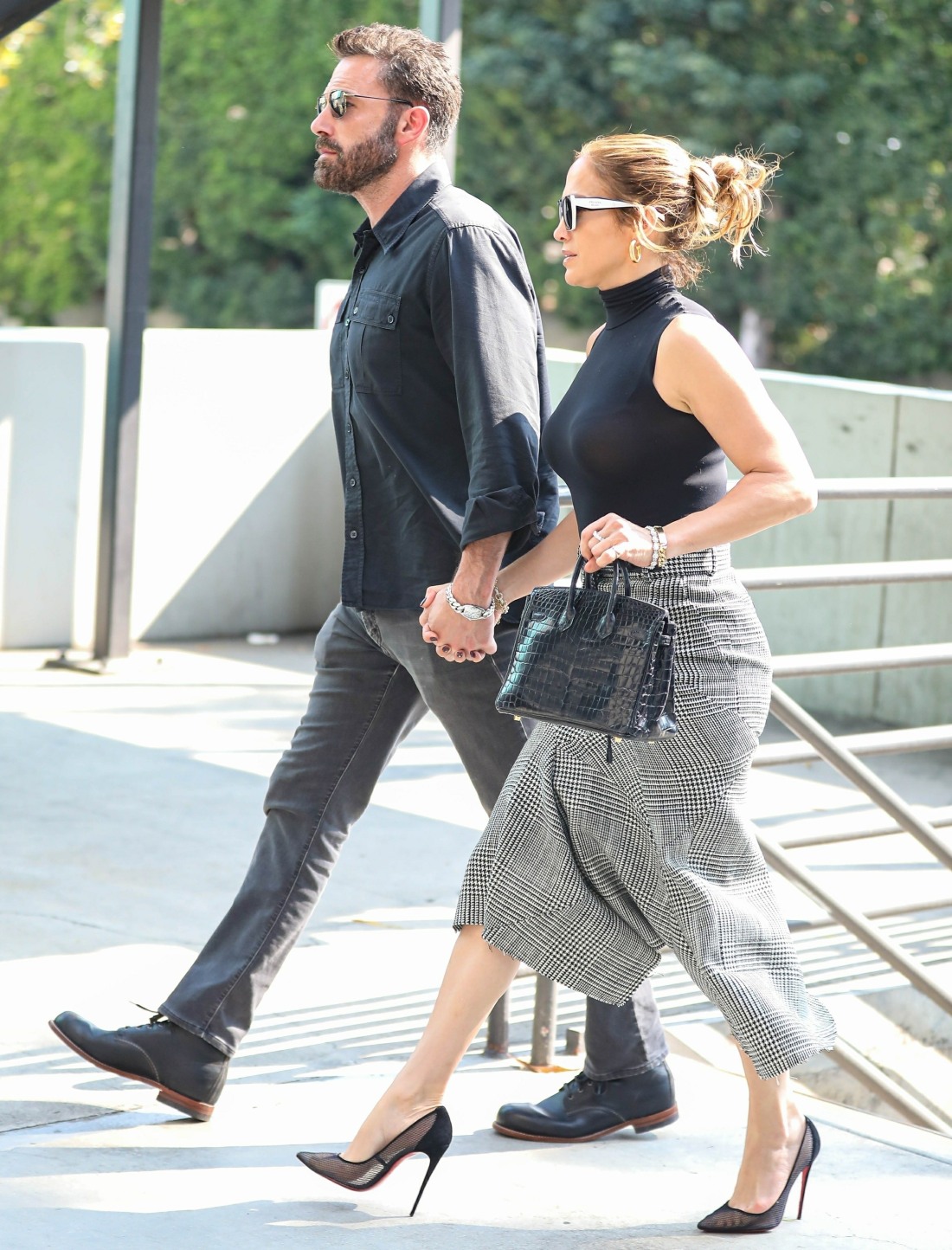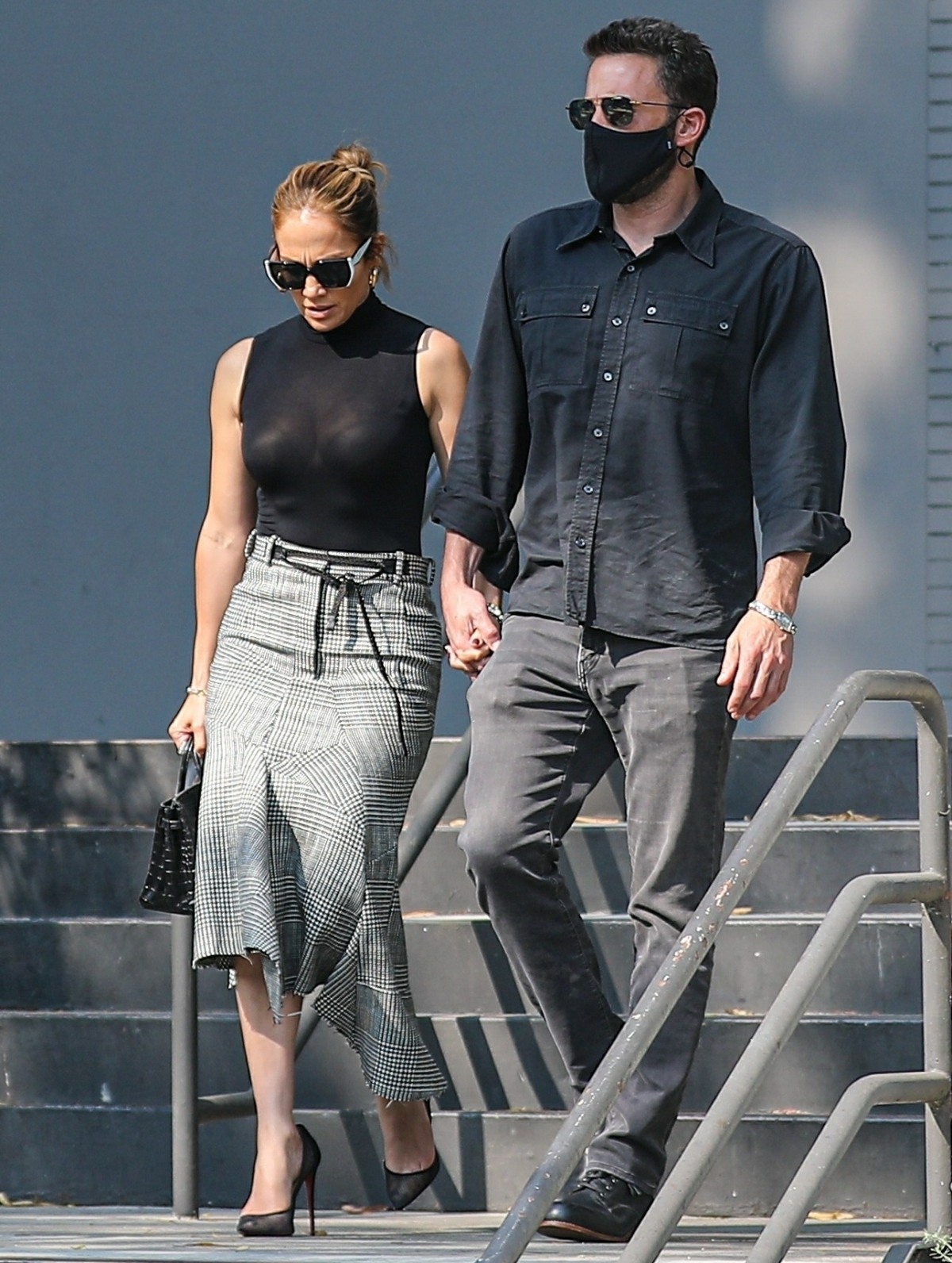 Photos courtesy of Backgrid.