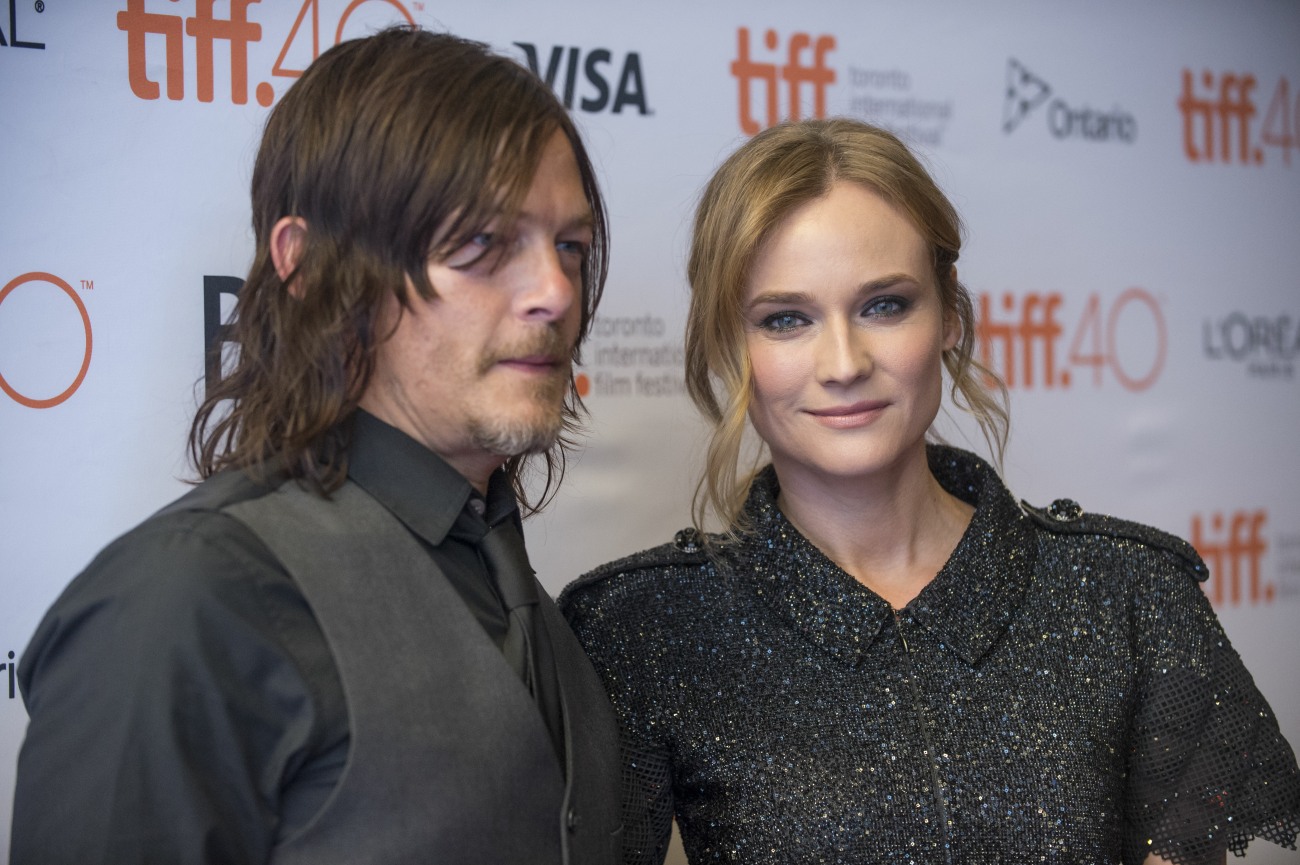 I still remember how shocked I was when Diane Kruger began openly cheating on her then-boyfriend Joshua Jackson. In December 2015, Joshua was halfway around the world, working, while Diane stayed in their place in New York. She was seen making out with Norman Reedus at a dive bar, and the stories just kept coming about how after Diane and Norman worked together that year, they seemed like "more than friends." Diane and Joshua limped along for another six months before breaking up in 2016. Diane and Norman continued to see each other and they were officially together by December 2016. If we're counting their affair as the start of their relationship, they've been together six years, and they welcomed a daughter in 2018. And now they're engaged:
Diane Kruger and Norman Reedus are engaged, a source confirms to PEOPLE. Kruger, 45, and Reedus, 52, met while filming the 2015 movie Sky. They promoted the film together at the Toronto International Film Festival before going public with their romance in March 2017.

In May 2018, multiple sources confirmed to PEOPLE Kruger was pregnant with the couple's first child after the actress sparked rumors of her pregnancy at the 2018 Cannes Film Festival earlier that month by wearing a variety of loose-fitting outfits during the event.

In November of that year, PEOPLE confirmed Kruger and Reedus had welcomed a daughter, which was Kruger's first child and Reedus' second. (The Walking Dead star is also dad to 21-year-old son, Mingus, from a previous relationship with Helena Christensen.)

The couple has always kept their relationship private and that has extended to their daughter by keeping details of her birth, including her name and exact birthday, private.
I've always gotten a vibe from Diane and Norman, and maybe I'm totally wrong, but it's always felt like she's way more into him than he is to her. He just seems like he's too artsy and cool to care about "being in a committed relationship" or even "getting married." But whatever, they've been doing this for six years. Might as well put a ring on it. She's probably thrilled.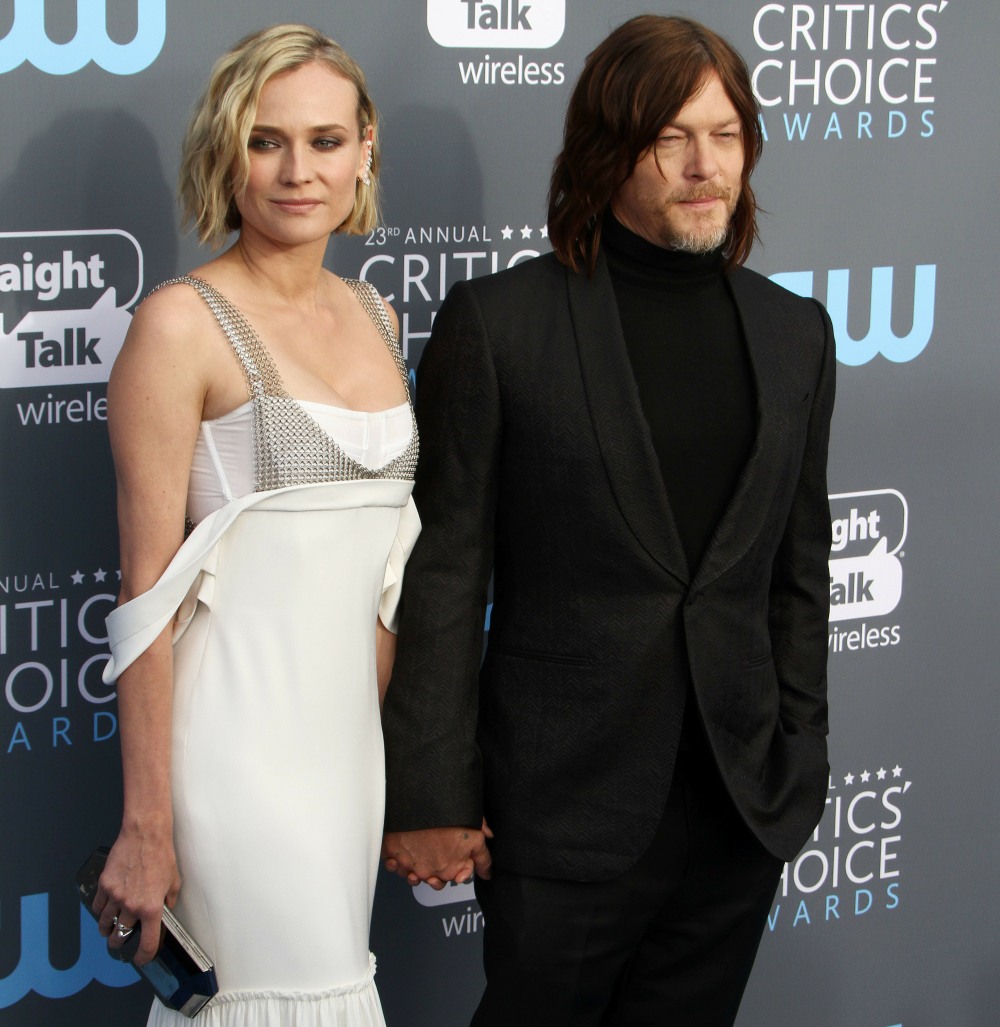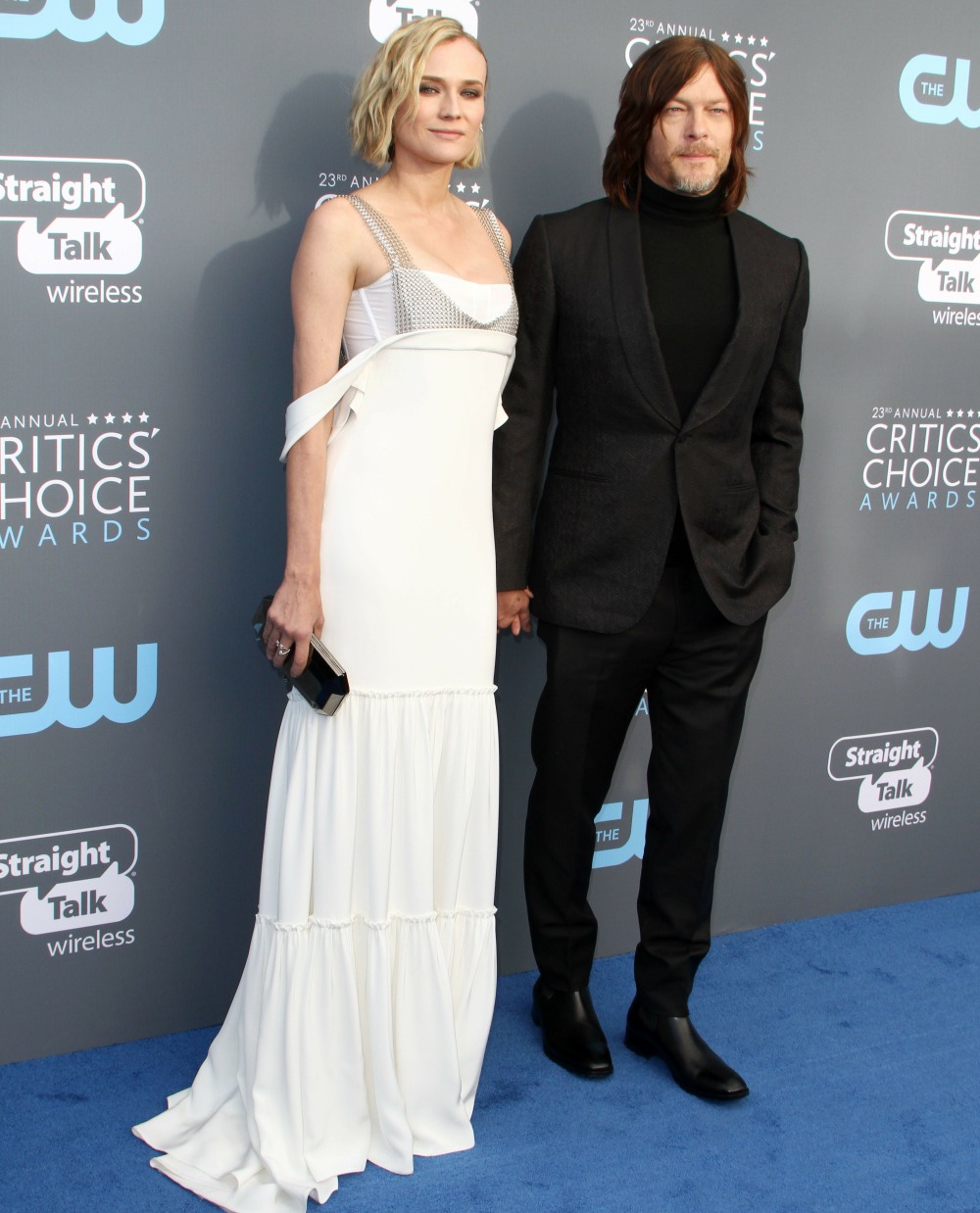 Photos courtesy of Avalon Red.