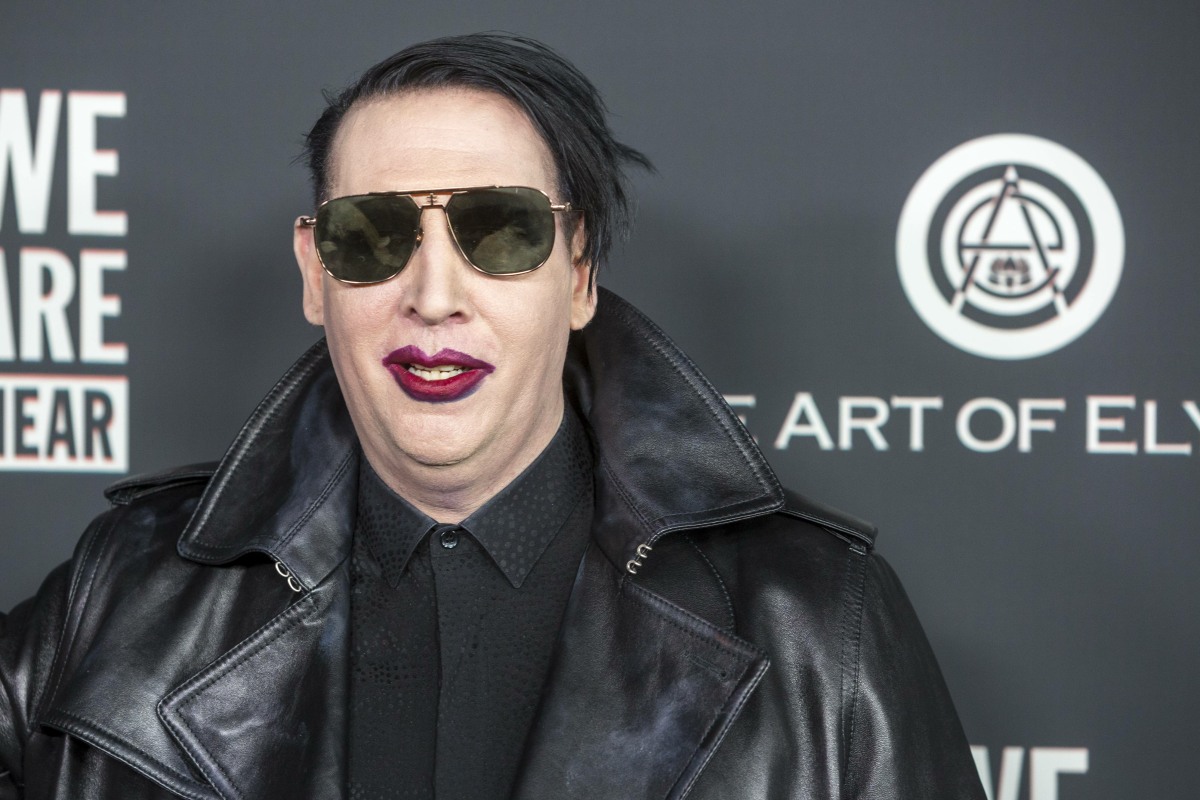 Last Thursday, Kanye West (or "Ye") held his third "listening party" for his album Donda, which still hasn't been released. He's got thousands of people coming out for these listening parties though, he puts on a big, stupid show. Last Thursday's party was in Chicago, at Soldier Field. He had Kim Kardashian dress up in a wedding gown (ugh) and he set himself on fire. He also invited DaBaby and Marilyn Manson to join him on stage. Apparently, Kanye replaced a Jay-Z rap with DaBaby and the replacement happened recently, because everyone found out that DaBaby is a deplorable homophobe. The inclusion of Manson though, that one is enraging. We've spent months discussing the fact that Manson is a serial sexual predator who violently and psychologically abused multiple women over the years. Well, Kanye plans to work with Marilyn Manson.
Kanye West is collaborating with Marilyn Manson on Donda, despite the rocker facing allegations of sexual abuse and physical violence from more than 15 women.

Hours after Manson, 52, appeared onstage alongside West, 44, at his Donda listening party at Chicago's Soldier Field, a spokesperson for Manson tells PEOPLE that the rocker and rapper will continue to work together on the release of Ye's new album.

"Marilyn Manson's voice is featured on DONDA," the spokesperson says. "And he will continue to conceptually collaborate with Ye on the DONDA project."

The new collaboration between Manson and West — who seemed to previously sample the rocker's song "The Beautiful People" on "Black Skinhead" — comes as the rocker faces accusations of sexual abuse and domestic violence from more than 15 women, including actresses Evan Rachel Wood and Esmé Bianco. The singer has denied the allegations and has not been charged with any crime.

Bianco is also one of four women who have sued the singer for sexual abuse. Along with accusing him of physical violence and sexual assault, Bianco and Manson's ex-girlfriend Ashley Morgan Smithline also accused the singer of sex trafficking.

Aside from the sexual abuse allegations, Smithline and several other women have accused the rocker of using anti-Semitic language and having an affinity for Nazi memorabilia. Smithline told PEOPLE that he kept a swastika-emblazoned knife at the side of his bed.
What's worse, the idea that Kanye invited Manson to his Donda show because they're friends, or the idea that Kanye invited him because they're work colleagues? I really don't want to hear any f–king bullsh-t from any of these a–holes about "cancel culture" or whatever either. While Manson is being criminally investigated, I have zero hope that anything will actually happen to him. Although Manson has lost his recording contract and some people don't want to work with him, he's literally working on one of the "most anticipated" albums of the year.
And WTF is Kanye's problem? Kanye thinks that he's some kind of contrarian, or that he's so next-level genius that he alone understands that men like DaBaby, Donald Trump and Marilyn Manson are misunderstood and worthy of admiration. Kanye truly chooses some of the worst f–king people to defend and admire. I'm assuming the next Donda listening party will include Bill Cosby, Johnny Depp and Harvey Weinstein. I seriously wouldn't put it past Ye.
In some sort of shitty commentary on "cancel culture," Kanye West made the conscious decision of appearing alongside Marilyn Manson (an alleged sexual predator) and DaBaby (a homophobe) at his Donda listening party: https://t.co/2F5C49psRK pic.twitter.com/qCHde1LVoZ

— Consequence (@consequence) August 27, 2021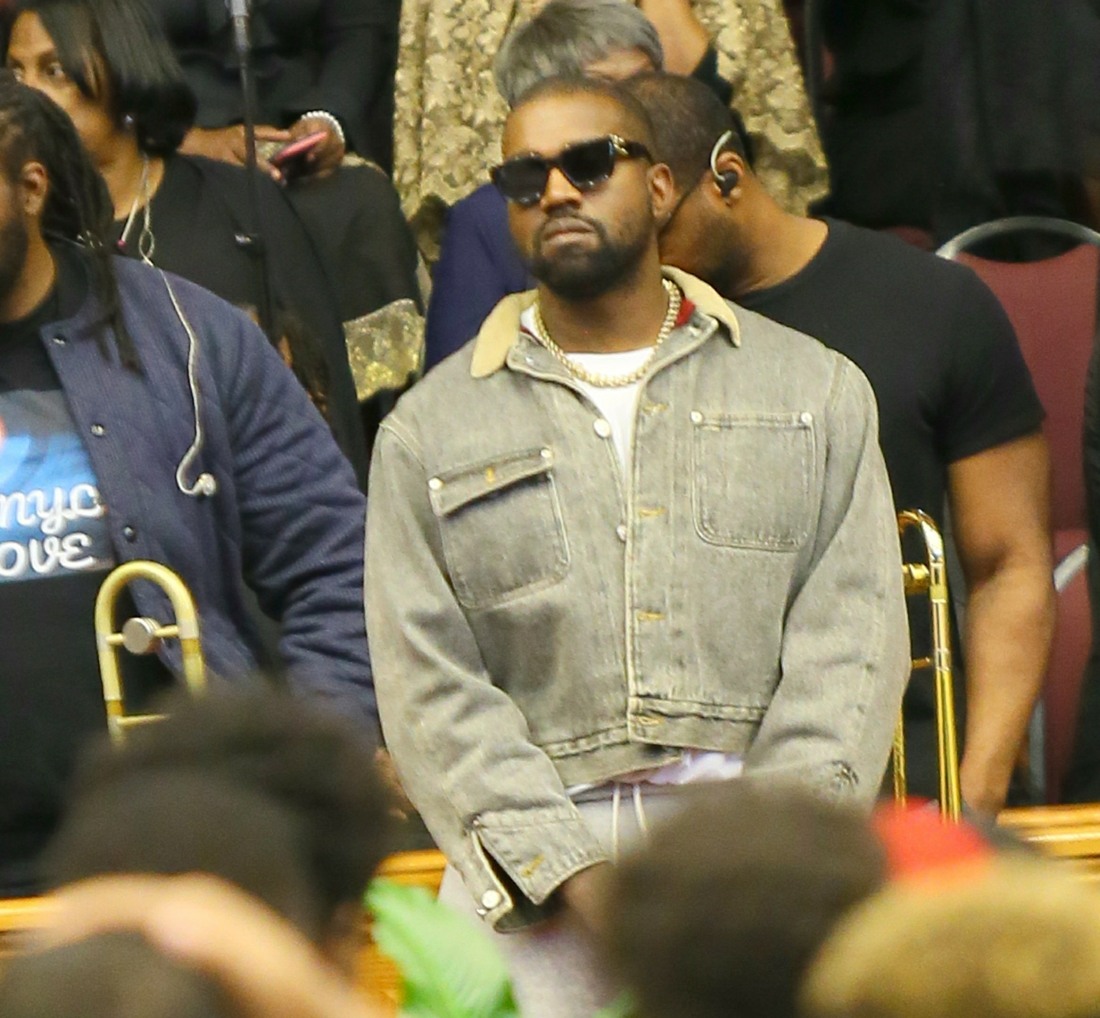 Photos courtesy of WENN, Avalon Red, Backgrid.