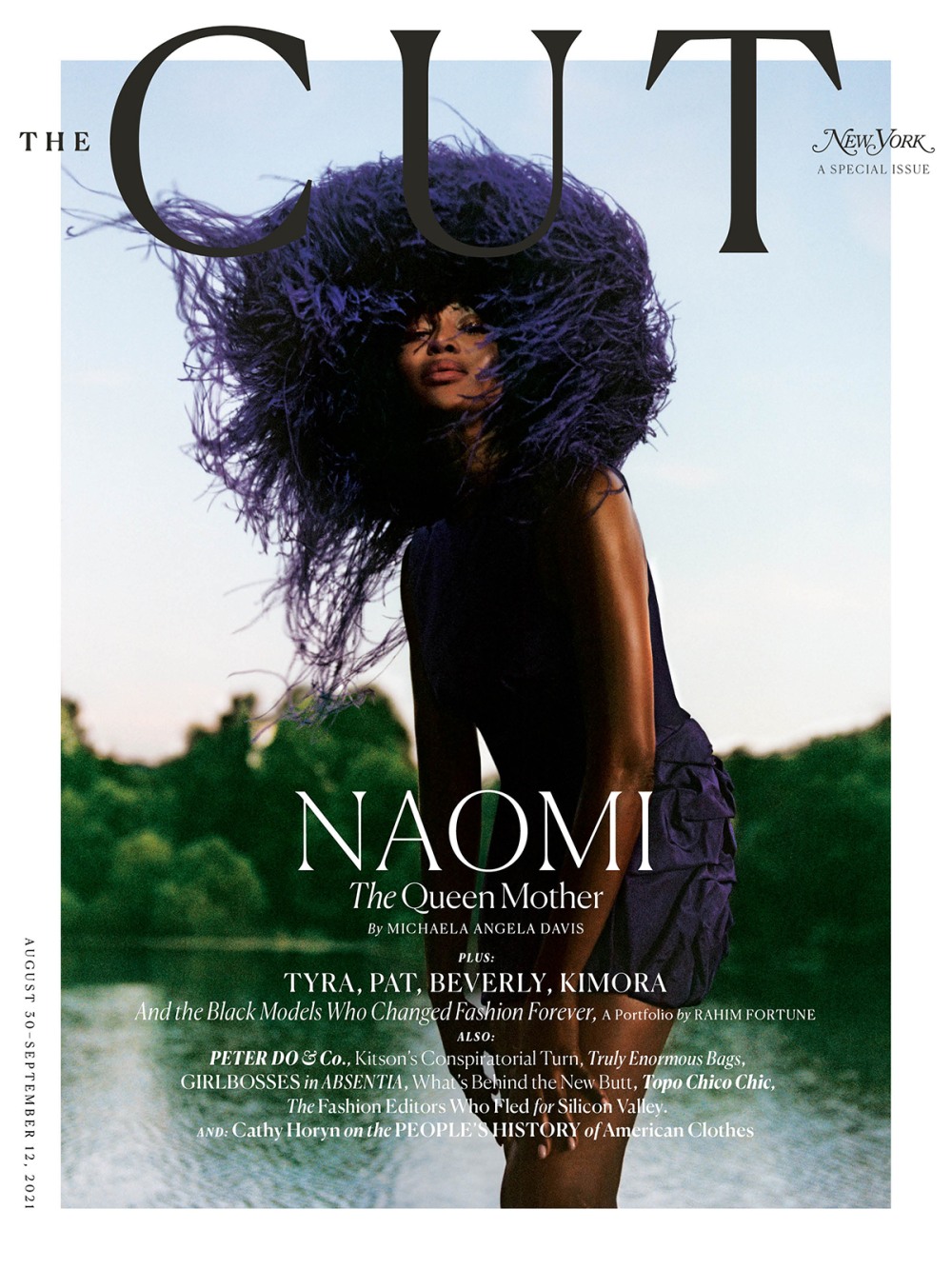 Naomi Campbell has an interesting cover interview for The Cut. Naomi has been laying low for a few months, presumably because she's on maternity leave after welcoming a daughter in May. But Naomi is always up for a magazine editorial, and she seems pretty peaced out and forward-looking in this interview. Like, she doesn't want to reminisce whatsoever or wallow in self-pity or anything like that. Please, she's got a million things going on. You can read the full piece here. Some highlights:
No looking back. "I don't like … what's the word? Stagnation. Yes, that's it. I don't like that. I don't like being stagnant. It's not who I am. It's not the energy I was born with. I'm not trying to talk about the past. I'm going to talk about the present … forward. Look, I've been misunderstood a lot of times. But I just have to keep going forward."

A global citizen. "I feel like traveling has saved my life in so many ways. I don't have a fear of the world. I see the world as an optimistic dream," she said with conviction, adding that travel has been her greatest teacher. And wherever she goes, she gets involved. "I am a global citizen. I may have Jamaican roots, but my Jamaican roots essentially come from Africa. I feel rooted when I'm in Africa, no matter what part of Africa I go to."

Black people have her back. "I am grateful to God that my culture embraces me and protects me. My people support me. And defend me. And I do feel, especially in the past few years, I've really felt that when people or publications — just newspapers, really — have come at me with an angle that before, I'd have to be out there trying to [defend myself] — well, I never really did justify myself with newspapers, to be honest. But now, I don't have to say a word."

Self-care: "I personally have to fight for my peace of mind. I first learned to do that in 1999. It's the best thing I ever did, to finally have the courage to say to people who benefited from me, 'I'm really sorry. I have to take time out to take care of myself,' without any fear of what I would be losing or what I would miss out on." She also attributes her closer walk with wellness to being in recovery. "I'm in recovery. I'm very proud to be." The support she garnered from her recovery community was especially important during the pandemic, she shared.

What she sacrificed: "I'd say the sacrifice is really finding that soul mate who will understand you. It's really like you feel if they look at you as if you're strong … you know, I'm strong, but I'm also sensitive. I know that in relationships I have to compromise."

On Naomi Osaka and Simone Biles. "I know that it must have been so hard for these young ladies to actually just finally be able to come out and say it: 'Enough.' God knows there are people in the past who have suffered and not been able to come out. Everyone just expects them to be perfect and be on every single time. I just have total praise and respect, and I'm in awe that they had the courage to do the right thing, to take care of themselves."
I believe her about traveling the world and being a global citizen and how it saved her life and gave her perspective. It would be so easy for her to just stay in her own head and obsess about herself, but she does pay attention to the larger issues and what's happening in the world. I also think she's correct that she sacrificed finding that "soulmate" because she has worked so much for decades. She's only had a few relationships where she slowed down a little, and those relationships ended up in shambles. It would take a really special man to force her to change her schedule, change the way she lives and actually compromise to be in a relationship.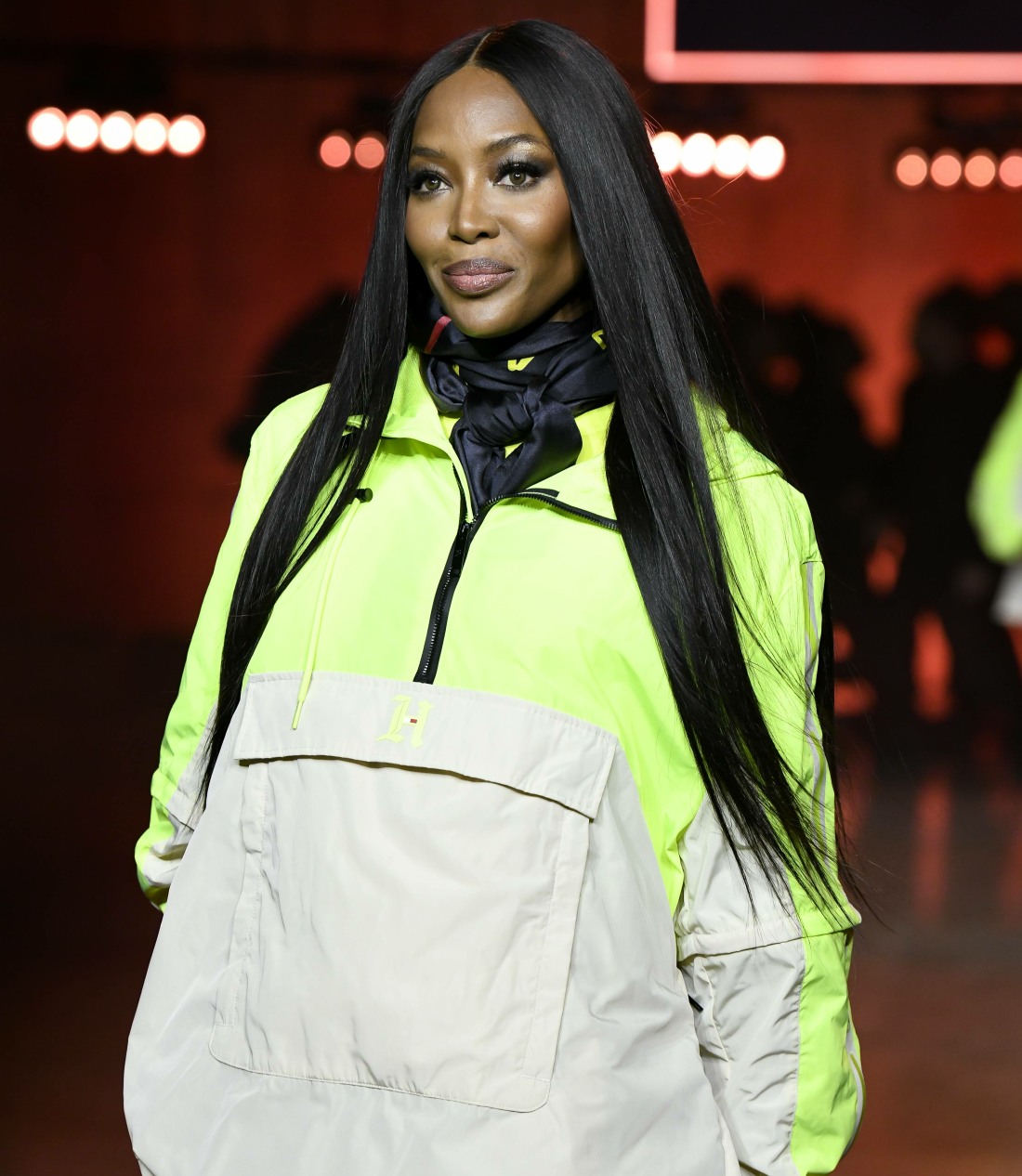 Photos courtesy of Avalon Red, cover courtesy of The Cut.