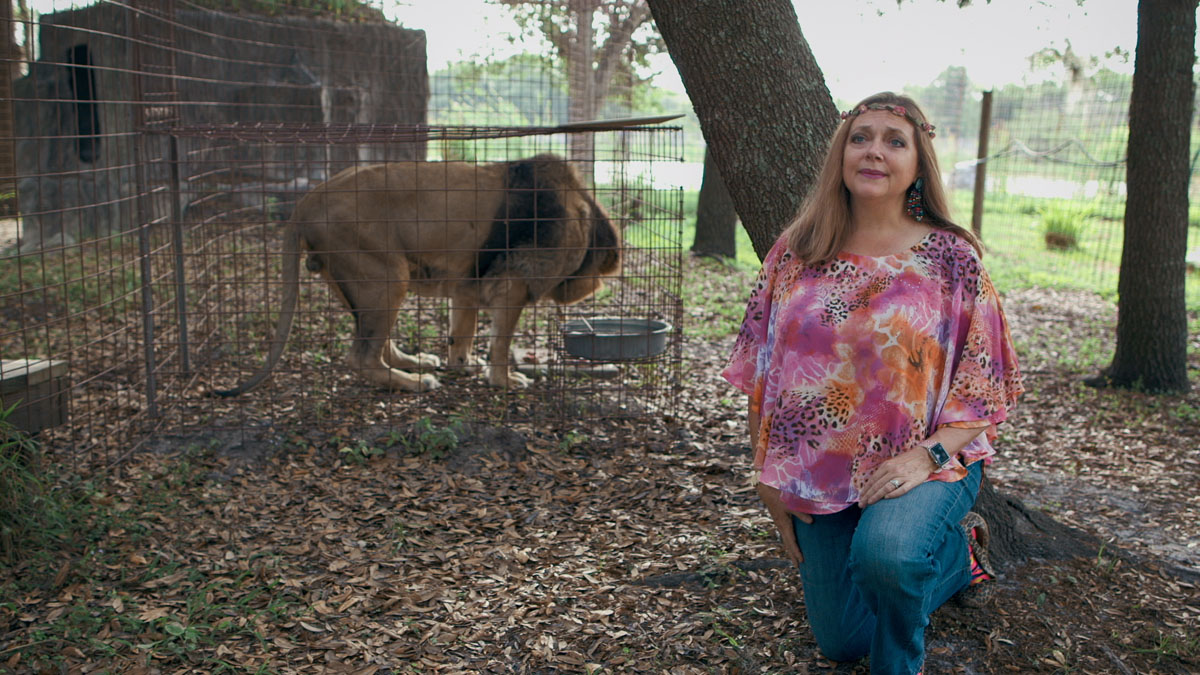 Sometimes I still think about Tiger King and how crazy it was. Not the plot as much, that was outrageous because the people were batsh*t and the circumstances were beyond, but the settings and editing. The filmmakers had some of their interview subjects sitting in front of dumpsters (Saff) and with their shirts off and their teeth out so they would look trashier (John Finlay). There was something manipulative about the whole show, but it was a train wreck and I couldn't look away. I wasn't the only one. Tiger King, which aired early in the pandemic, was one of the most popular shows ever on Netflix with over 34 million viewers. There was a reunion special in late April, 2020 hosted remotely by Joel McHale and featuring interviews with people like Saff, who had to have his arm amputated after a tiger attack, and Rick Kirkham, the filmmaker who smoked throughout his interviews. Now there's news that a second season is coming later this year. Netflix made the announcement in a press release about their true crime shows. Here's more, from Variety:
It's official: Another installment of "Tiger King," the docuseries that captivated millions of Netflix users in the early days of the COVID-19 pandemic, is coming.

Netflix revealed on Thursday morning that the continuation, titled "Tiger King 2," will premiere on the streamer later this year. The news came as Netflix announced its upcoming true crime slate, which includes four new docuseries and films set through early 2022.

"Tiger King 2" promises "more madness and mayhem," according to the press release. Directors Eric Goode and Rebecca Chaiklin are returning for the second installment, as well as executive producers Chris Smith and Fisher Stevens. Good and Chaiklin will also serve as executive producers.

Although it remains unclear exactly when in the timeline of events "Tiger King 2" will pick up, footage within Netflix's announcement video for its true crime slate shows clips of Carole Baskin, Jeff Lowe and Joe Exotic phoning in from jail, where he is currently serving a 17-year sentence for attempting a murder for hire plot aimed at Baskin.
You know I will watch this sequel. I give zero sh-ts about Joe Exotic, Carole Baskin or that grifter swinging couple who took over the zoo, Jeff and Lauren Lowe. I want to hear more from Saff, Rick and John. Sadly Erik Cowie, the zoo manager who was featured on the reunion special, died earlier this month. Joe is still in prison for putting a hit on Carole Baskin. Although his sentence was shortened by a few years this summer he's still serving at least 17.5 years. Carole Baskin gained legal control of Joe's Zoo last year, and she has slammed this sequel, saying that when filmmaker Rebecca Chaiklin approached her about it she told Chaiklin to "lose her number." While I don't think Carole had her first husband killed and believe the filmmakers exaggerated that plotline for effect, I think she's a grifter. She doesn't pay the people who work at her "sanctuary" and she used to be a large cat breeder. She hated being exposed for that.
Here's Netflix's teaser on their upcoming true crime shows. The Tiger King part starts at :50 in. The Tinder Swindler doc looks good too!

While my standards are low and I will watch this, many people consider it unnecessary. They also take issue at the way that animal cruelty was glossed over in the show. This was something the reunion special addressed as well.
Since Tiger King aired, THREE of its subjects not including Joe Exotic have been charged with or convicted of violating federal animal welfare laws.

Will season two continue to gloss over animal welfare, choosing instead to focus on the entertainment value of these tiger owners? https://t.co/yJOag4ENVs

— Natasha Daly (@natashaldaly) September 23, 2021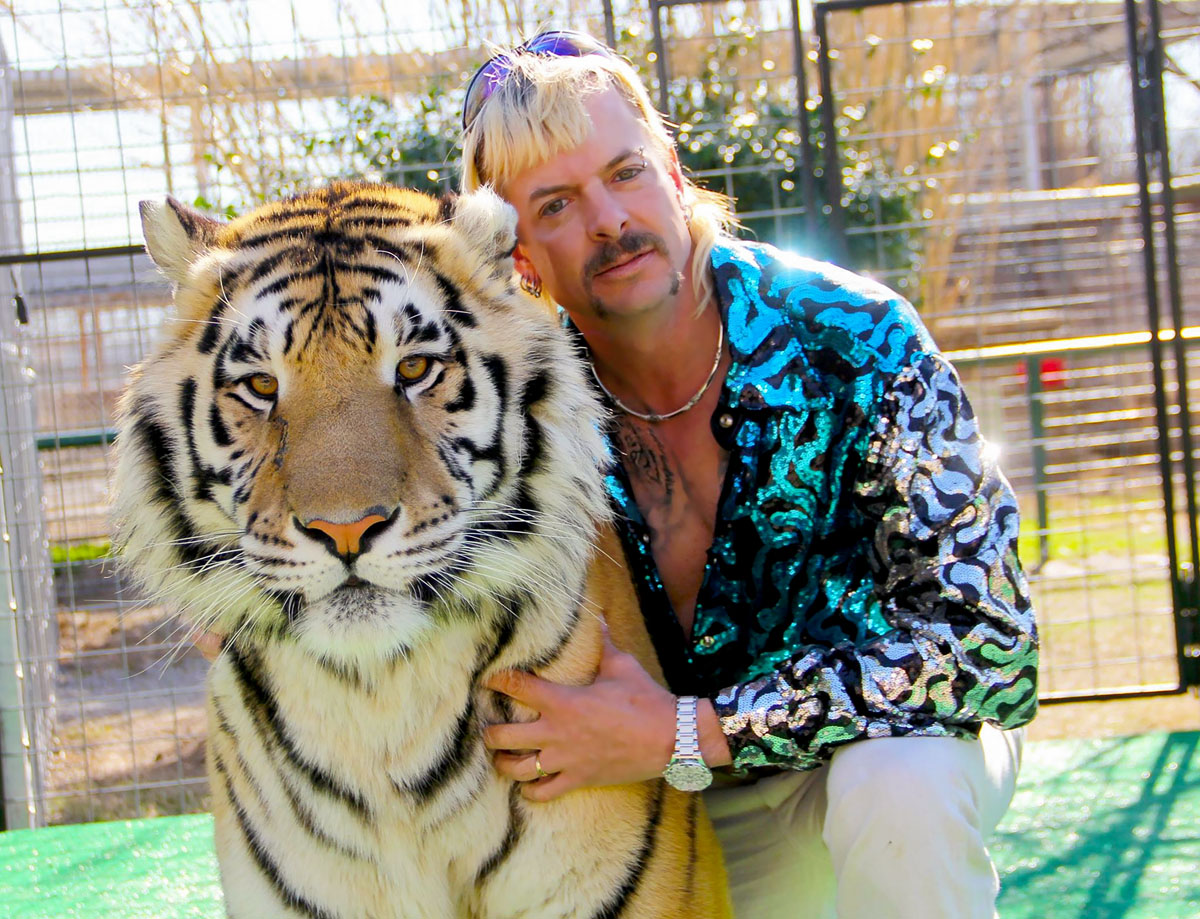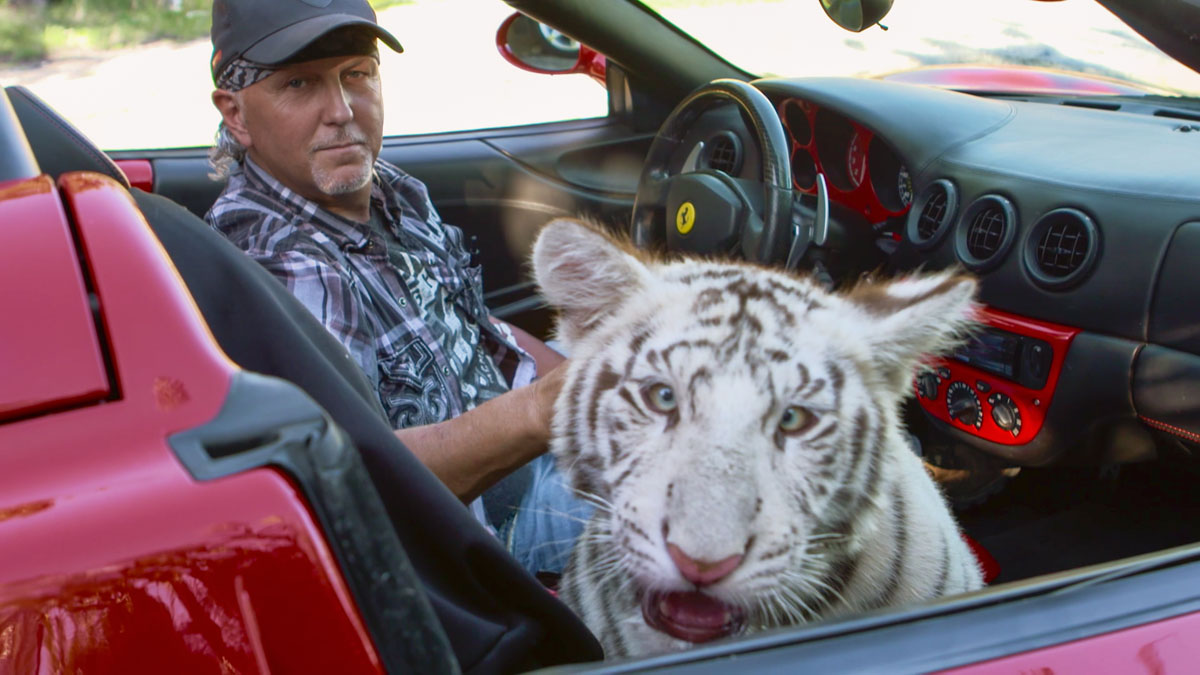 photos via Netflix press