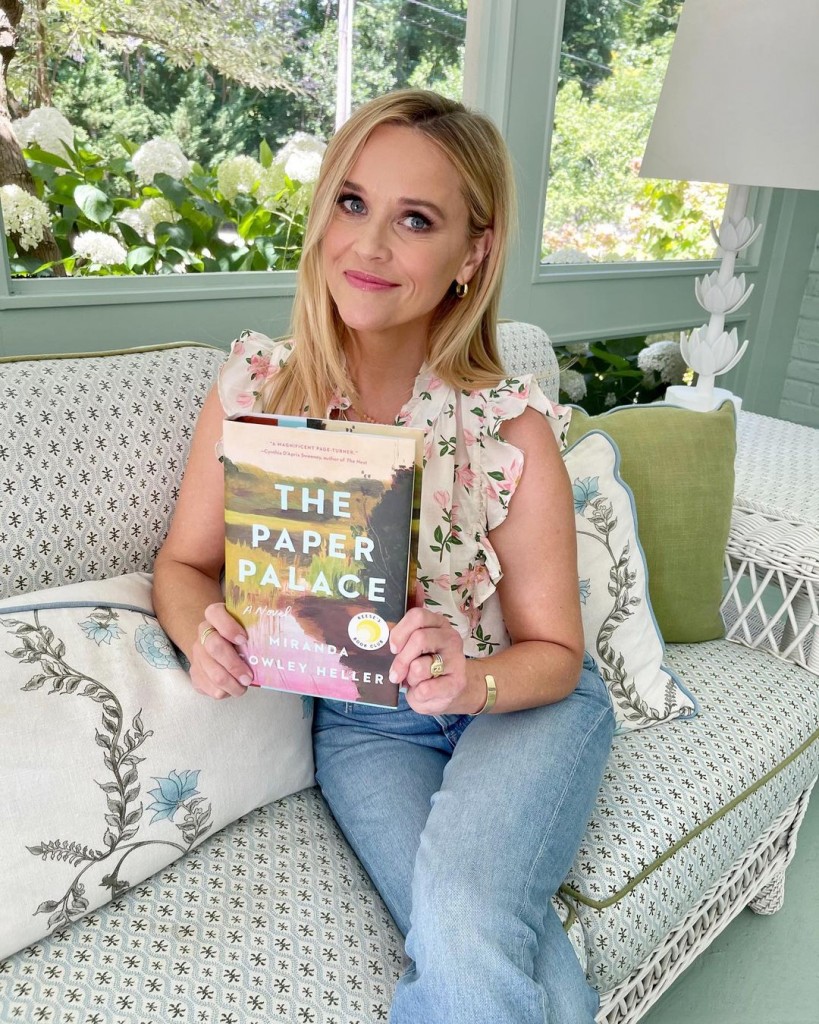 Reese Witherspoon is mom to three kids: Ava, 21, Deacon, 17 and Tennessee, eight. Ava and Deacon are her children with her first husband, Ryan Phillippe, whom Reese married when she was 23. I vaguely remember Reese and Ryan's wedding. I'd only seen her in a couple of things, so she wasn't someone I paid a lot of attention to. But I was shocked she was getting married so young. It made a little more sense when she announced her daughter's birth shortly after the wedding. I was much more aware of both of them when their relationship crashed and burned, though. Reese is the guest on Friday's episode of Armchair Expert with Dax Shepard and she discussed her early days of being a mom. She said it was especially hard because she "didn't have a lot of support." That sounds to me like Ryan checked out from the start.
Reese Witherspoon is opening up about her early obstacles with motherhood.

During a recent episode of Dax Shepard's podcast Armchair Expert, the actress, 45, spoke to Kristen Bell and Monica Padman about the struggles she faced when she and her then-husband welcomed their first child.

Witherspoon gave birth to Ava, now 21, in September 1999, about two months after she and her ex-husband, Ryan Phillippe tied the knot. The pair would then go on to welcome son Deacon, now 17, in October 2003, before separating three years later in 2006.

"I did not have a lot of support with my first baby and I learned really early, like this is not going to work," she explained. "I tried to muscle through for five months with Ava, just not sleeping and I became delirious."

Noting that she "couldn't have worked" through the first few months she was a new mom to Ava, Witherspoon explained, "I was lucky enough to have money saved and I didn't have to work, but it's just not a one-person job."

"I would even say it's not a two-person job," the Big Little Lies star added.
As I said, the podcast hasn't aired yet, so I don't know what else Reese said. But if she was doing a "one-person job," that means Ryan wasn't there. He could have been working, but my Spidey sense is telling me that isn't what Reese is getting at. I might be wrong, there are some good sides to Ryan but there are some ugly sides to him as well, so we'll have to see how much dirt Reese is offering on Friday. My guess is this is the best we're getting. Reese will shade Ryan but stops short of saying he's a rat, which I think she does for the benefit of their kids.
Reese is correct, it's a very hard job. OMGsh, those sleepless first few months were hell. I know it's the joke of every parent show or film but you just don't realize how bad it is. Reese also talked about having postpartum depression with Ava. I feel for her experiencing hormonal depression and having no one around to help her with her first child. I'm glad she noted she had the privilege of not having to work on top of that, but it's still a hard situation.
I wonder what Ryan did to piss Reese off enough to put this out there.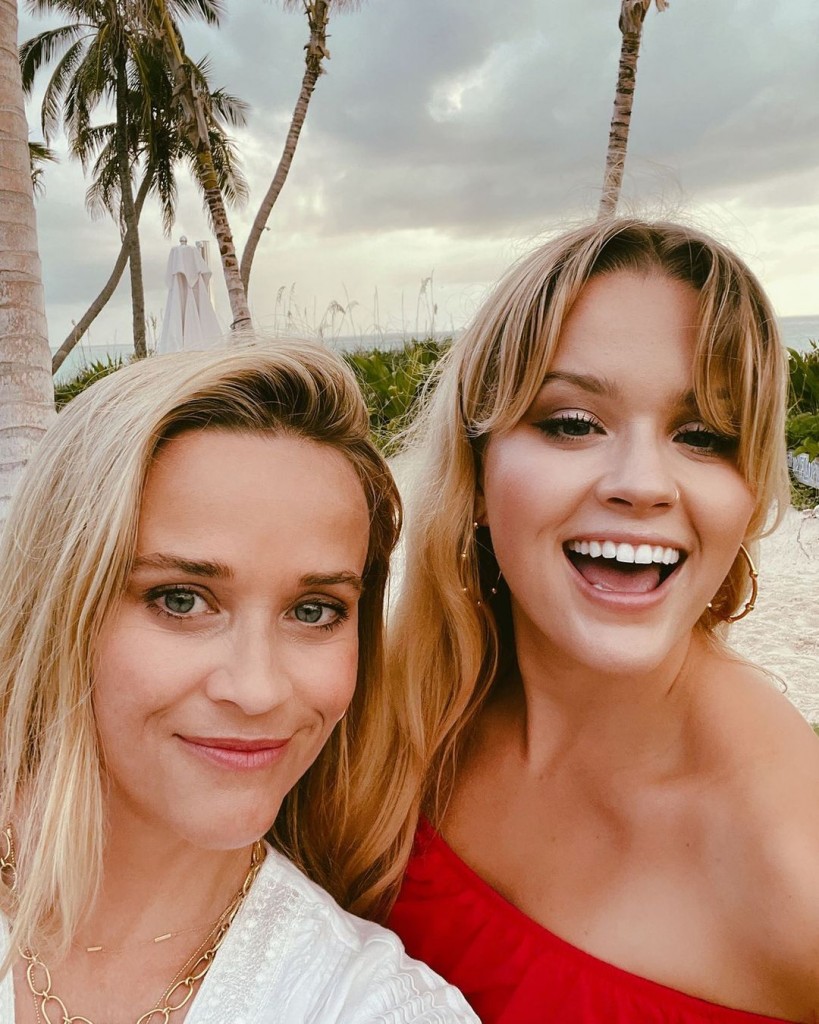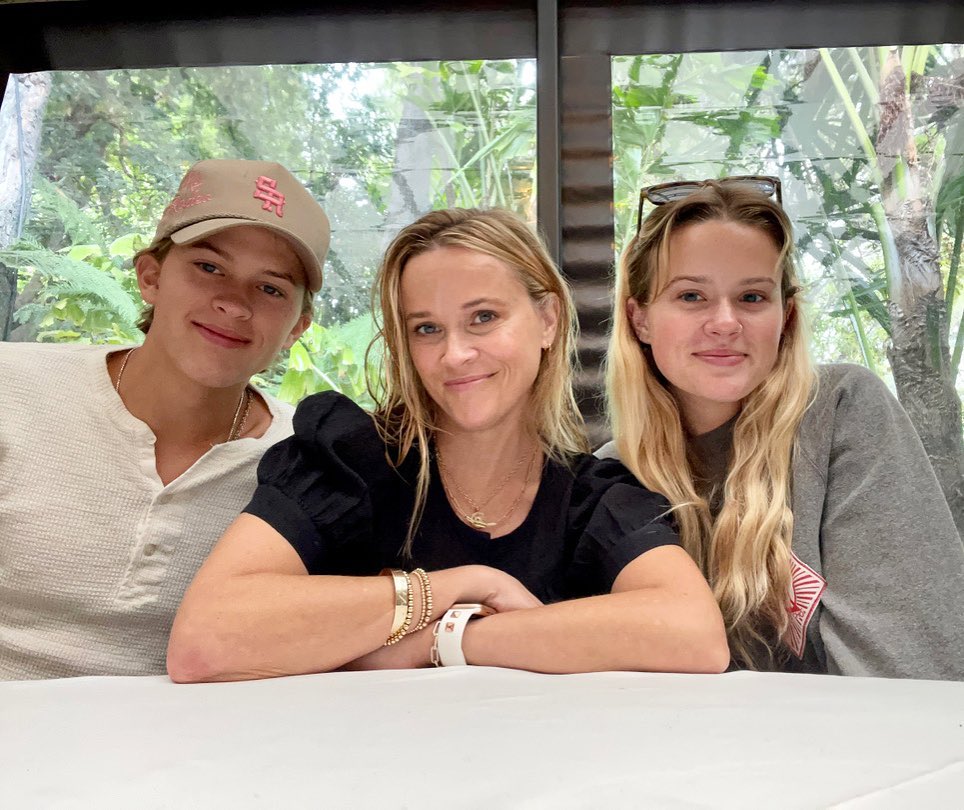 Photo credit: Instagram and Getty Images