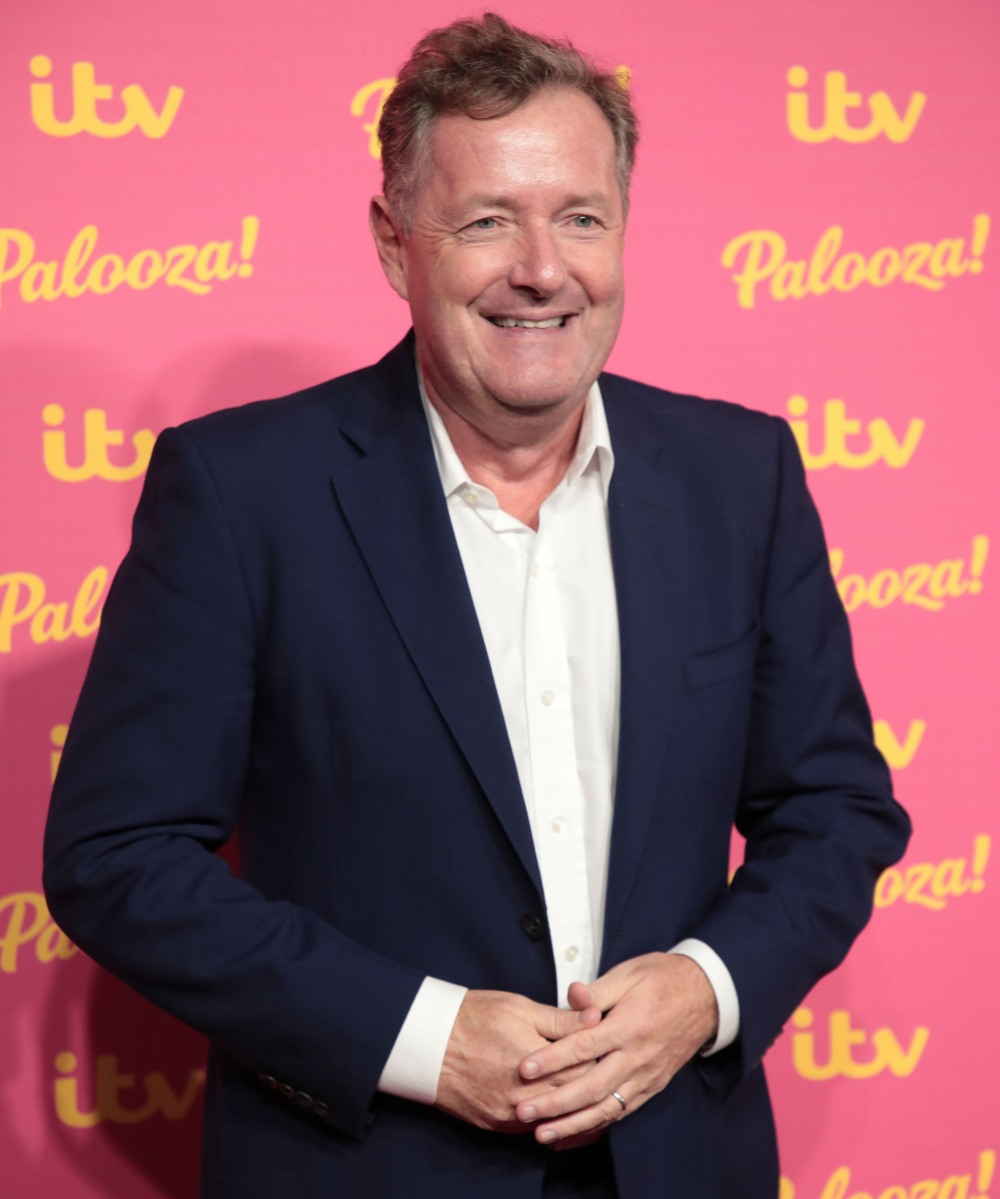 Britain's National Television Awards were held last night, and for American readers, I don't think the NTAs are the equivalent of the Emmys. Maybe more like the Daytime Emmys combined with the People's Choice Awards? If that helps you put it in context. The NTAs are not the BAFTAs, but people still come out and a good time is had by all. Well, this year, Piers Morgan was nominated in the "Best Presenter" category for his old position at Good Morning Britain. The same job he quit rather than apologize for all of the horrendous sh-t he said about the Duchess of Sussex. Piers didn't win, which is funny on its own, but apparently when his name was read out as one of the nominees, Piers' peers booed that bitch.
Piers Morgan received the textbook definition of a mixed reaction during this year's National Television Awards, when he was booed by those in attendance. The former Good Morning Britain anchor was one of five contenders in the Presenter category at the NTAs on Thursday night, where he was up against Ant and Dec, Holly Willoughby, Alison Hammond and Bradley Walsh.

However, while Piers was not actually in attendance for the ceremony at London's O2 Arena on Thursday night, it sounded like some of his detractors might have been.

When Piers' name was called, alongside a clip of him grilling former health secretary Matt Hanock during the early days of the pandemic, a loud chorus of boos was heard coming from the audience – although others were heard cheering.

In the end, it was Ant and Dec who took home the Best Presenter title, marking their 20th win in that category.
How embarrassing for Piers Morgan that his name trends on social media when he loses an award and gets booed in absentia. What a loser. He's desperate to get back on GMB too, which makes it even funnier, especially since the network (ITV) told him to forget it. He keeps claiming to have all of these job offers coming in, but I haven't seen it. He mostly just sits on Twitter and obsessively criticizes women of color. He did tweet the GIF of himself storming out of the GMB set though.
Wow! What a shock! Congrats to Ant & Dec. Thoroughly deserved 20th consecutive win – the way they held those jungle contestants to account during the pandemic was absolutely brilliant. 👏#ntas

— Piers Morgan (@piersmorgan) September 9, 2021
Just as well I'm not there. #ntas pic.twitter.com/DP5X1O94Ys

— Piers Morgan (@piersmorgan) September 9, 2021
piers morgan tomorrow: megan markle paid people to boo me at the ntas

— ً (@nayastaylor) September 9, 2021
When Piers Morgan gets booed on live TV pic.twitter.com/KYlGPNK1sn

— Sasha (@TheMonsterSash) September 9, 2021
Woke up to news that Piers Morgan got booed at the #NTAs pic.twitter.com/DNsrcoytGZ

— Myra (@SussexPrincess) September 10, 2021
Photos courtesy of Avalon Red.