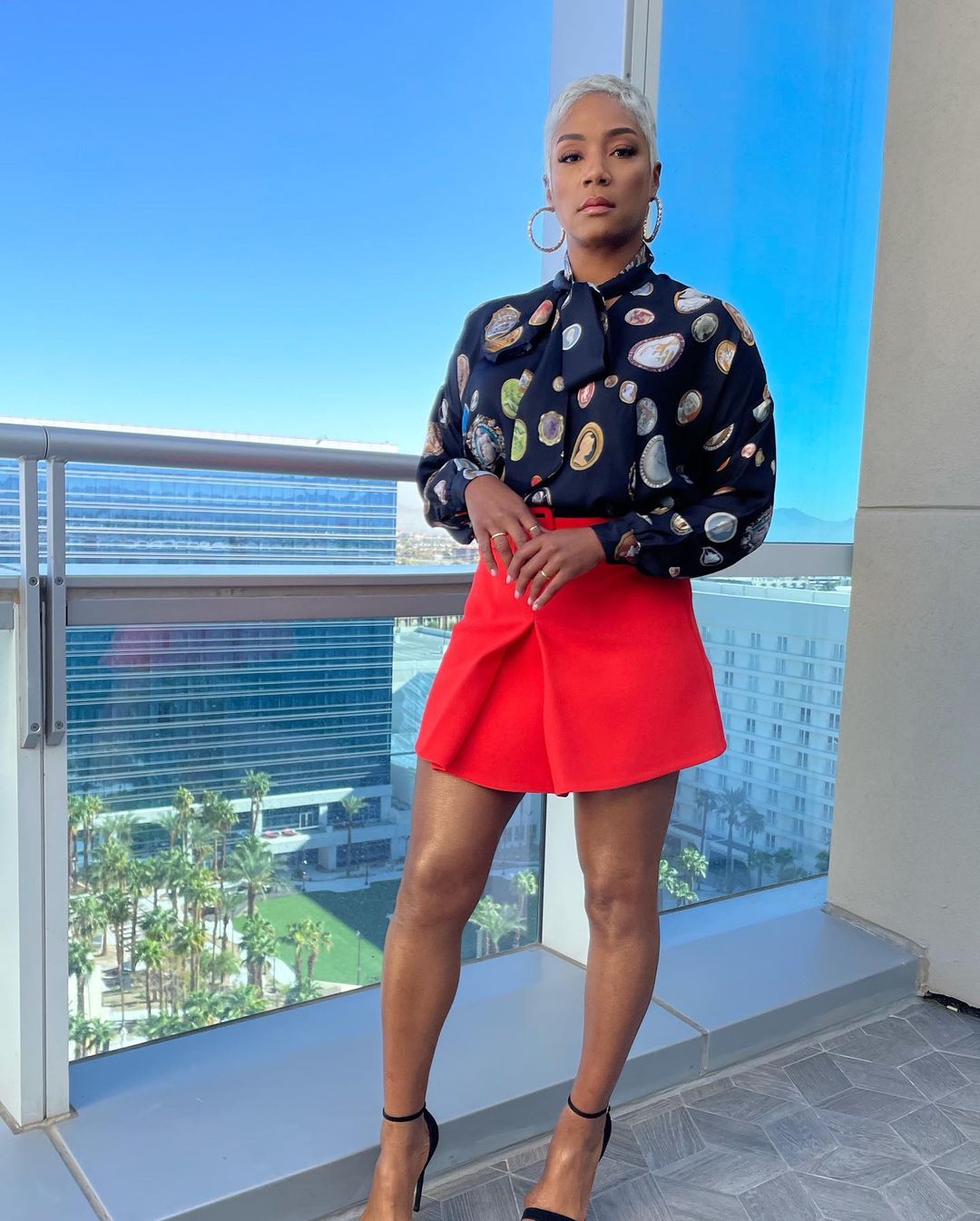 Several high profile Black women, including Between Christina Milian and Jada Pinkett Smith have been discussing hair loss. Last summer, Tiffany Haddish posted a video on Instagram of her shaving her head. At the time, Tiffany didn't explain why she did it. Tiffany is finally opening up about why she made such a drastic move last year. Tiffany said that she has damaged her hair multiple times because she was trying to conform to what the men in her life thought was beautiful. Appearing on Red Table Talk, Tiffany said that she had gotten a weave and permed her hair because her lovers at the time asked her to. Tiffany also said that she started to fall in love with herself after shaving her hair off and finally being able to see her features. Below are a few more highlights via Yahoo!:
The Night School actress, who recently shaved her head, joined fellow bald and beautiful ladies Jada Pinkett Smith, Willow Smith and Adrienne Banfield-Norris to talk about how she's more confident than ever now that she's no longer sporting long locks.

"I started to fall in love with myself," Haddish explained. "That wasn't even the intention. But I see all my features. My eyes, my nose, my cheeks. I was like, 'God did a good job at putting me together.'"

The Emmy winner, who worked with Pinkett Smith in the movie Girls Trip, revealed that while her current partner, rapper and actor Common, appreciated her "meat head," she's dealt with exes who wanted her to style her hair in a certain way.

"I had this boyfriend, and he used to be like 'Tiffany, are so pretty, but you would look so much better if your hair went to your breast,'" Haddish shared. "So me and my auntie got together and we tried to put a weave in my head and it did not work out. I would look crazy."

She added that her ex-husband, William Stewart, also had ideas about how she should do her hair. Haddish said, "When I got married I was trying to decide how to do my hair. My ex-husband said 'I ain't never been with a woman who ain't got no perm. I don't know how I'm going to be married to you without no perm.' So I permed my hair, and maybe three weeks into the marriage, my hair broke off."

Haddish declared, "That's the last time I listen to a man I'm laying down with about my hair."
I am loving how Black women including Gabrielle Union, Tracee Ellis Ross, Kerry Washington, and Candice Patton have been talking openly about Black hair care. I give even bigger props to those women who have been open about suffering from alopecia and taking better care of their hair. We should be having more of the hair conversations as Black women. I have to agree with Tiffany, the first time I shaved my hair off, I never felt so beautiful. Many people that it looked masculine and asked me why I would do that to my hair. My response as always was "it's just hair." At the time I was suffering from stress alopecia and was losing my hair in clumps. I felt that I needed to free myself from the trauma of balding. I never felt as sexy or feminine as I did with that shaved head. also like how Tiffany talks about damaging her hair for the sole purpose of pleasing the men in her life. I know a lot of Black women stuck in that cycle of pain. I do hope that Tiffany is doing what is necessary to care for her tresses.
Although I have my beef with Tiffany and how she has handled some things recently, I will definitely watch this episode of Red Table Talk. There is definitely something empowering about Black women doing whatever the hell they want to with their hair. Men be damned.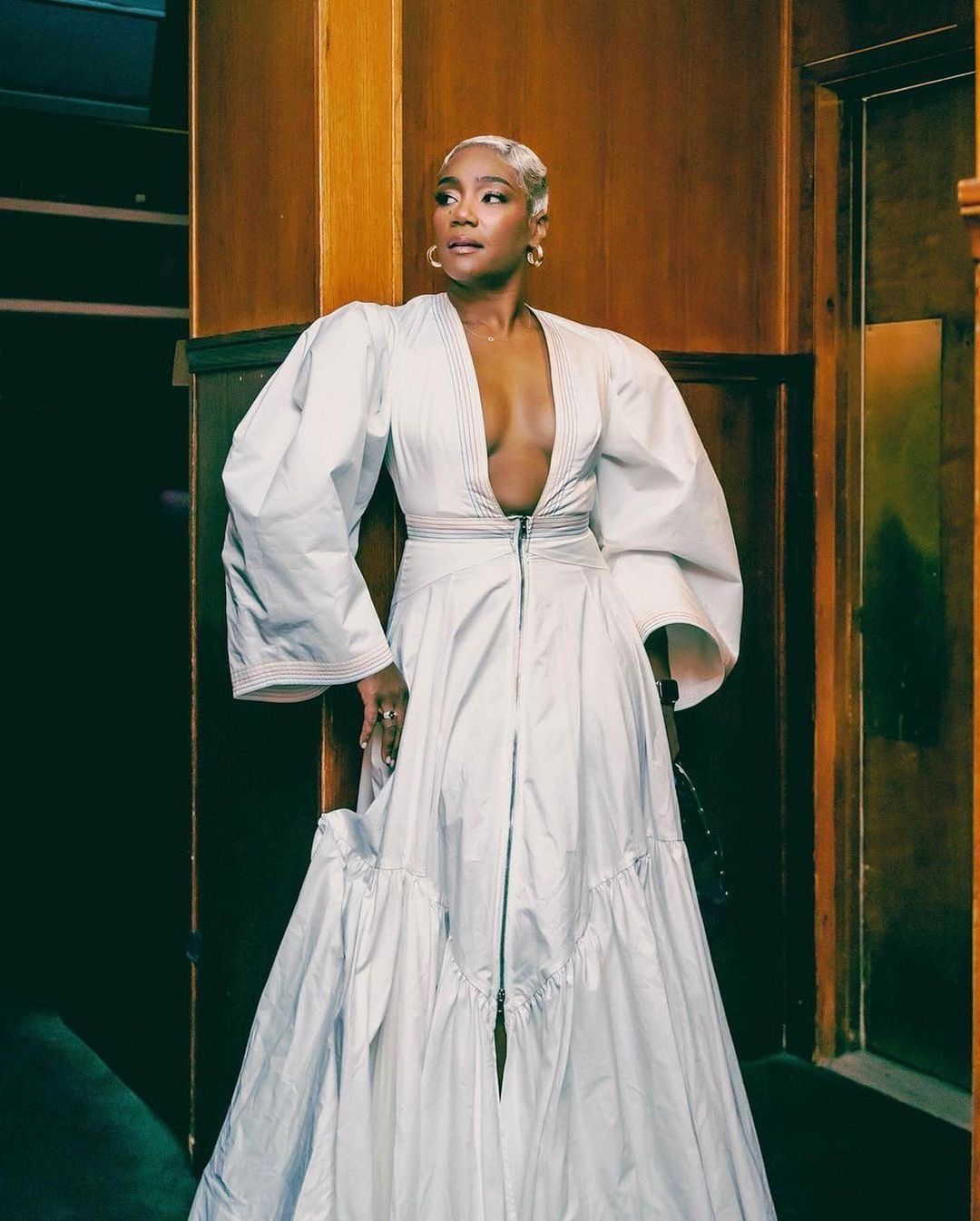 Photos via Instagram and credit: Avalon.red