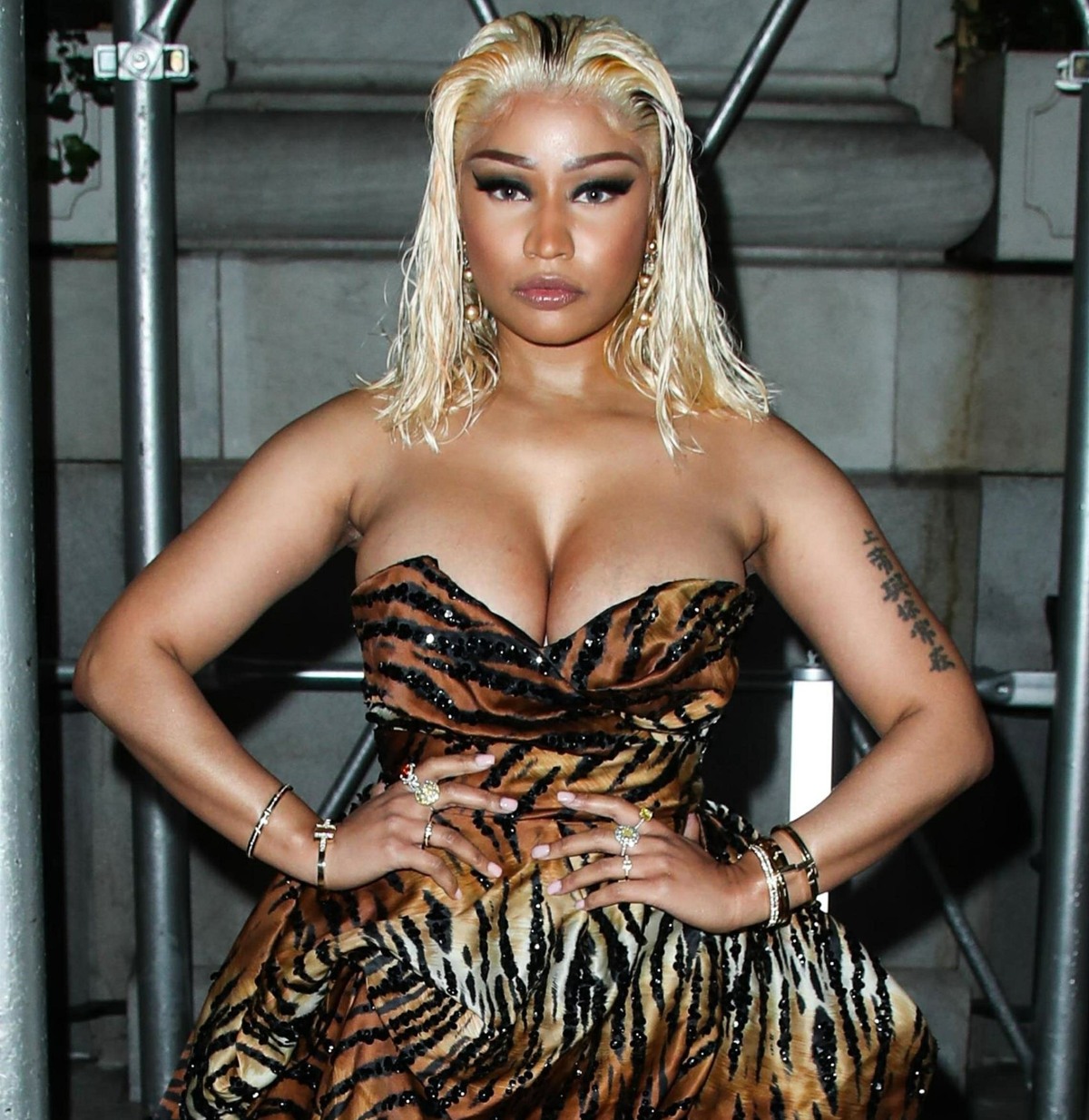 How did we get here with Nicki Minaj? Some believe that Nicki is doing all of this anti-vaxxer crap as an obvious deflection from her husband Kenneth Petty taking a plea deal for failing to register as a sex offender, not to mention a deflection from the massive civil suit against both Minaj and Petty for targeted harassment of the woman he raped. I do think all of Minaj's crap in the past week probably started out as deflection, but it's taken over as its own terrible thing.
To recap, Minaj is unvaccinated and she lied about her cousin's friend's vaccine-induced swoleballs as an excuse for why she was vaccine-hesitant. Instead of apologizing for lying and spreading vaccine misinformation, Nicki has doubled-down to a crazy degree. She's retweeting white supremacists and being applauded by Candace Owens. She's claiming she's being censored (while she's actively promoting vaccine misinformation). And she's weaponizing the Barbz to attack her enemies:
Nicki Minaj sicced her fans, the Barbz, on reporters Friday and threatened them herself. The rapper posted the phone numbers of two reporters to her Instagram Story, inviting spam calls and threats. The journalists had been trying to contact her cousin's friend with the swollen balls, the man she cited in now-infamous tweets as one of the main reasons for her decision not to get vaccinated against COVID-19.

Minaj wrote on Instagram, "Sharlene Rampersad BITCH YOUR DAYS ARE F–KING NUMBERED YOU DIRTY HOE." Minaj posted screenshots of Rampersad reaching out to someone in Minaj's family on behalf of The Guardian about the pop star's claims, calling the texts harassment. Minaj 'grammed the business card of a reporter for the Daily Mail as well, James Fielding. Guardian Media Limited released a statement denouncing the "intimidation of journalists" after a CNC3 reporter was "subjected to a range of attacks via social media, including death threats."
Minaj also claimed that she was the one being harassed, and that her family members were being harassed, which… a phone call from a journalist is not harassment. Trinidad's health minister said they lost hours trying to track down Nicki's cousin's friend with swoleballs, only to learn that no such swoleballed person exists. Attempting to doxx journalists for doing their f–king jobs is not productive.
Also not productive? A large group of unhinged Barbz marched on the g–damn Centers for Disease Control and Prevention in Atlanta. They screamed "Nicki told the truth to me! Fauci lied to me!" People keep screaming "I stand with Nicki" on social media too. All of this because Nicki Minaj is a liar and an idiot who married a rapist.
@NICKIMINAJ told the truth to me, Fauci lied to me" Protesters are approaching cars leaving the @CDCgov in ATL.Claiming the CDC is lying about the vaccine& @NICKIMINAJ is telling the truth. More on COVID-19 misinformation & locals protesting the vaccine. @cbs46 pic.twitter.com/6DwNo6ffbn

— Tori Cooper (@toricoooper) September 15, 2021
CNC3's news gathering editor Khamal Georges reads official statement on the Nicki Minaj fiasco during the station's 7 pm newscast.

"It is unacceptable." pic.twitter.com/GQ5A2tIWfB

— Narissa Fraser (@rhopico) September 17, 2021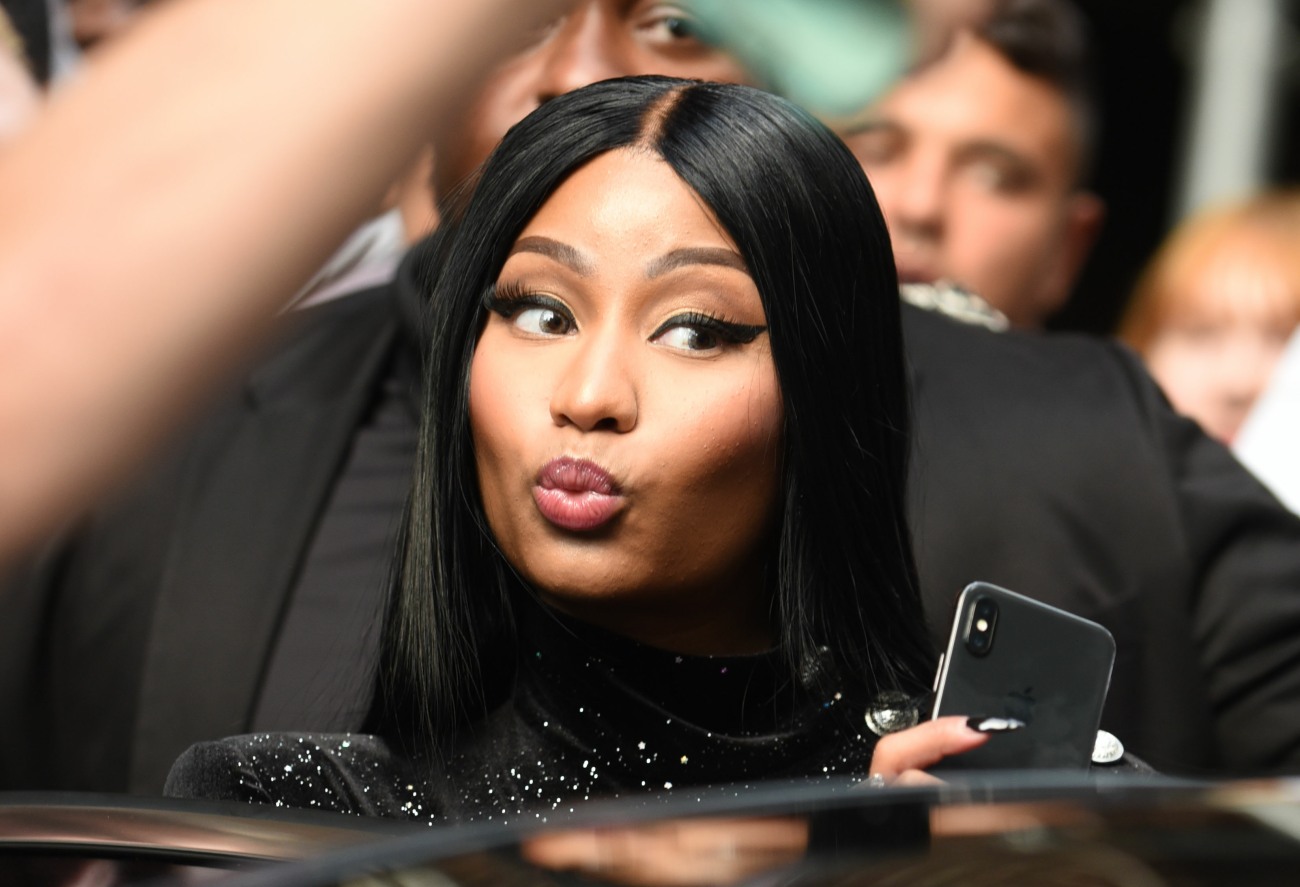 Photos courtesy of Avalon Red, Backgrid.