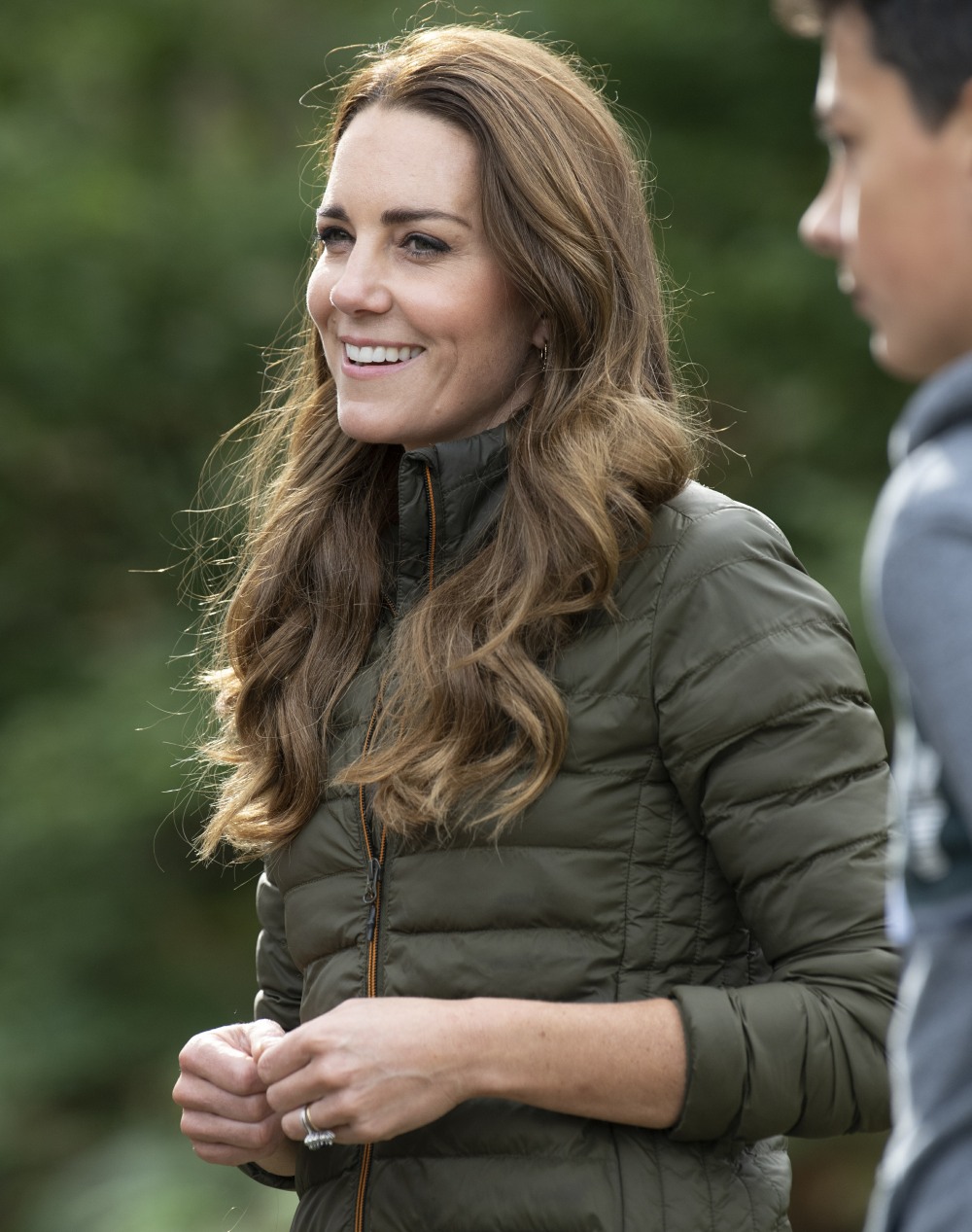 The Duchess of Cambridge has some events today! It seemed like it was a surprise, but perhaps news of the trip was simply embargoed for the media. Kate went to Cumbria, where she's knocking out a handful of events involving the Royal Air Force Air Cadets (one of her patronages) and she's also highlighting the story of the Windermere Children. The Windermere Children are/were a group of 300 children who survived the Holocaust, and they were brought to Lake Windermere following World War II to recuperate. Kate apparently met with two of the surviving "children." This follows her work around the few remaining Holocaust survivors, including her photography of those survivors.
She wore a puffy jacket with the Air Cadets, and then she slipped that off and wore what appears to be a blazer/jacket from Really Wild, a British label she's worn before. She paired the blazer with jeggings, an old pair of boots (I'm sure we've seen those many times) and what looks like a simple cream crewneck sweater. Considering her new outfit last week, I think Kate is definitely signaling that she did a lot of online shopping for separates during the pandemic. As we saw last year, she also bought a lot of prairie dresses for some reason. Her hair has gotten really long. I wonder if the Queen is going to order her to cut it again
One of the things I've realized over the course of covering Kate and her events is that the "Early Years" was really forced on her as an issue, because they wanted her to be Diana Lite, and they wanted "cutesy with kids" photo-ops. But she probably would have preferred to work on senior issues and do more events with the elderly. She always seems to light up when she gets to hang out with older peeps.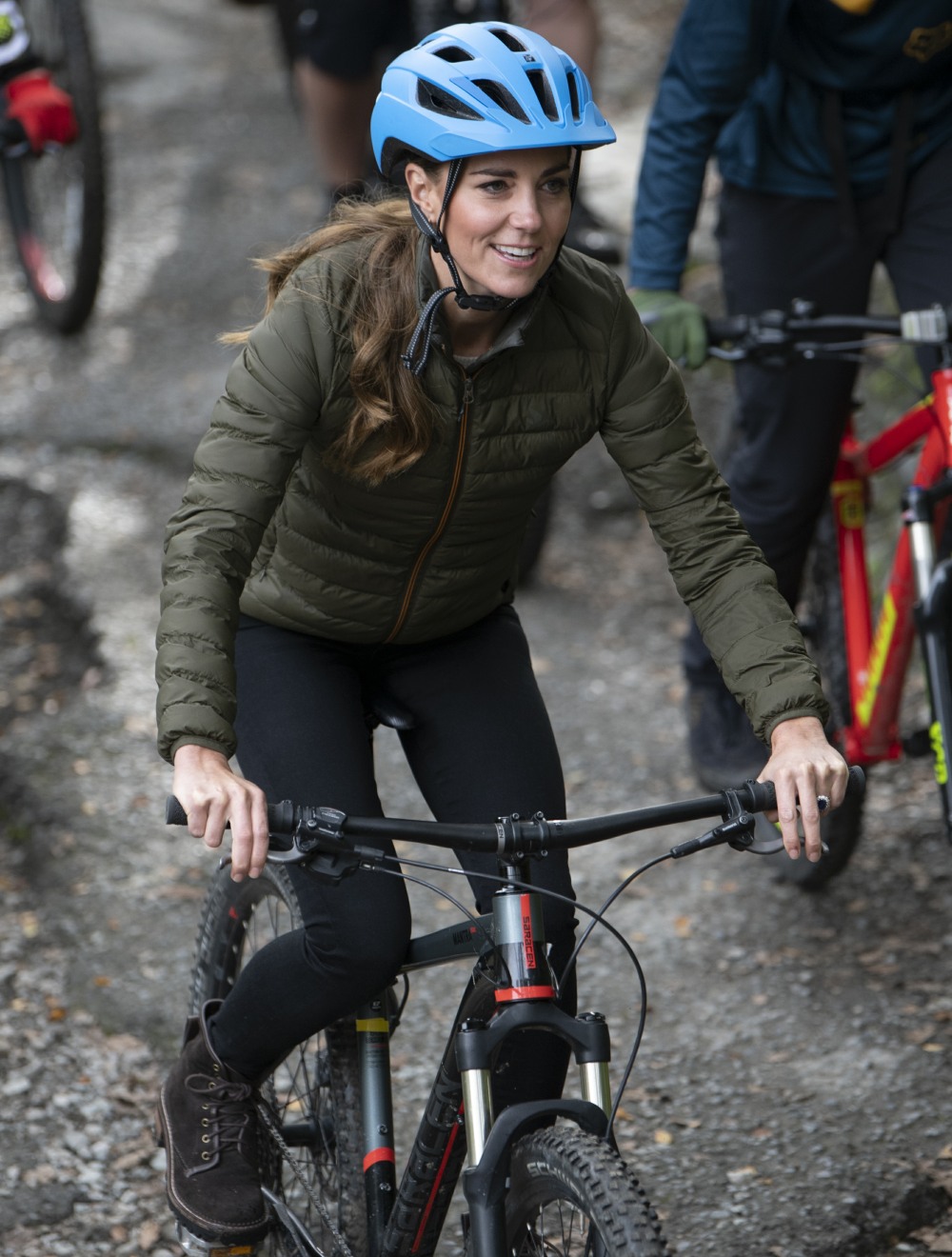 Photos courtesy of Avalon Red, Getty.