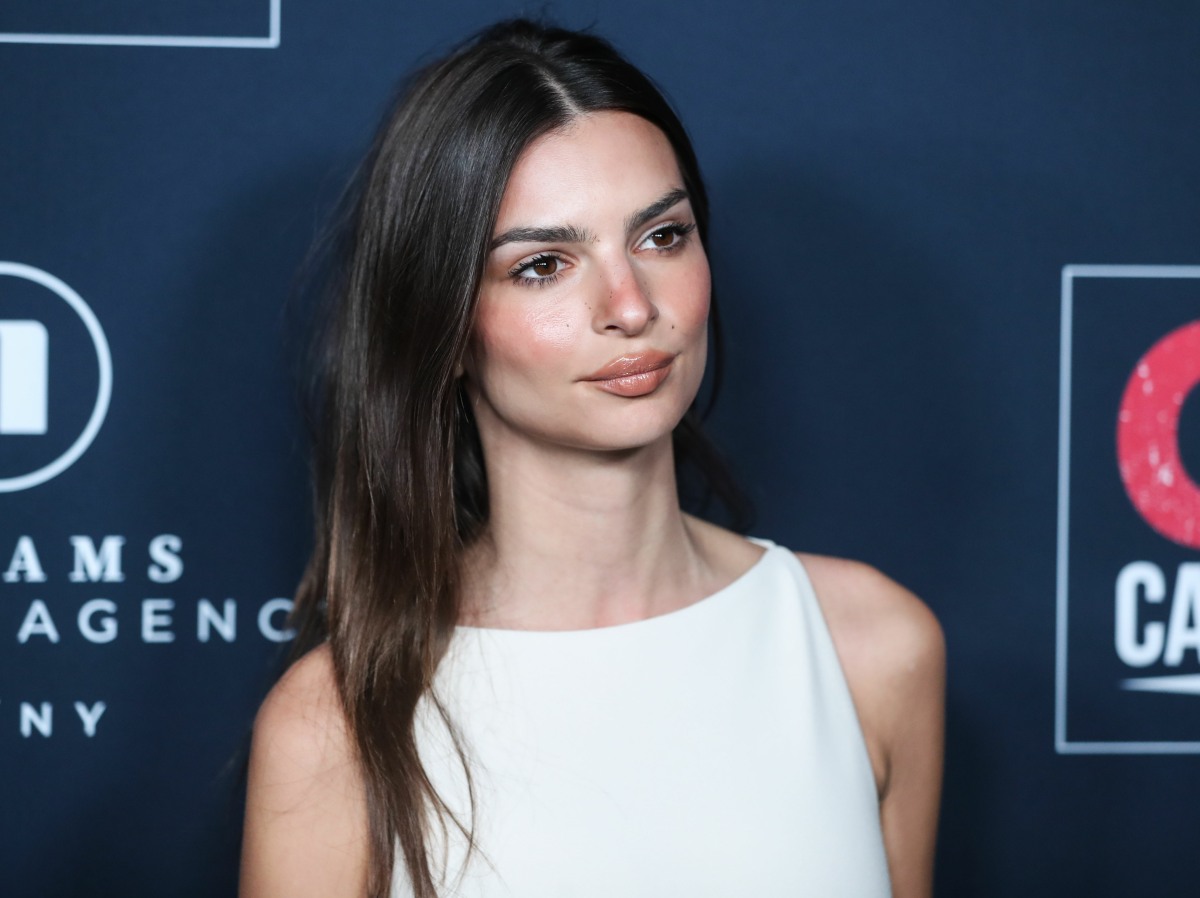 Emily Ratajkowski has written a book, and in the first excerpt from the book, she told the story about how Robin Thicke sexually assaulted her on the set of the music video for "Blurred Lines." The director of the video Diane Martel saw Thicke grope Emily and Martel backed up Emily (then and now). Emily was a little-known model with zero power at the time, but she became a "household name" because of that video, and she got lots of work out of it. She was asked this week why she didn't talk about the assault at the time.
Emily Ratajkowski had big dreams of being famous — so she kept quiet about Robin Thicke allegedly groping her breast on the set of his "Blurred Lines" music video. The model, who is promoting her new book of essays, "My Body," told People she knew she wouldn't have become successful if she vocalized her accusations when it happened.

"I was an unknown model, and if I had spoken out or complained, I would not be where I am today; I would not be famous," Ratajkowski, 30, told the mag at the CoinGeek Conference cocktail party Monday. The Sports Illustrated stunner said she decided to detail the alleged incident in her book because she has evolved over the years and hopes her fans will understand.

"I wrote a book about the evolution of my politics, and that includes a lot of different experiences from my career and my life, and the way that I felt and thought about those experiences [has] evolved," she explained. "I hope people are able to read the essay and understand the nuance behind these kinds of situations."
She's right. In an alternate timeline, if Emily had, what? Spoken up at the time, she would have been "that unnamed model with a story about a famous singer." If that!! In fact, the reason why Thicke felt so comfortable sexually assaulting her around witnesses is because she wasn't famous, because she was powerless. Because she now has a profile, because she's famous and well-known, people take her seriously. Her words carry more weight. In any case, I hate when people get into questions of "why didn't a victim come forward immediately and blah blah blah??" Because victims process assault differently. And because, as Emily said, who would have really believed her at the time?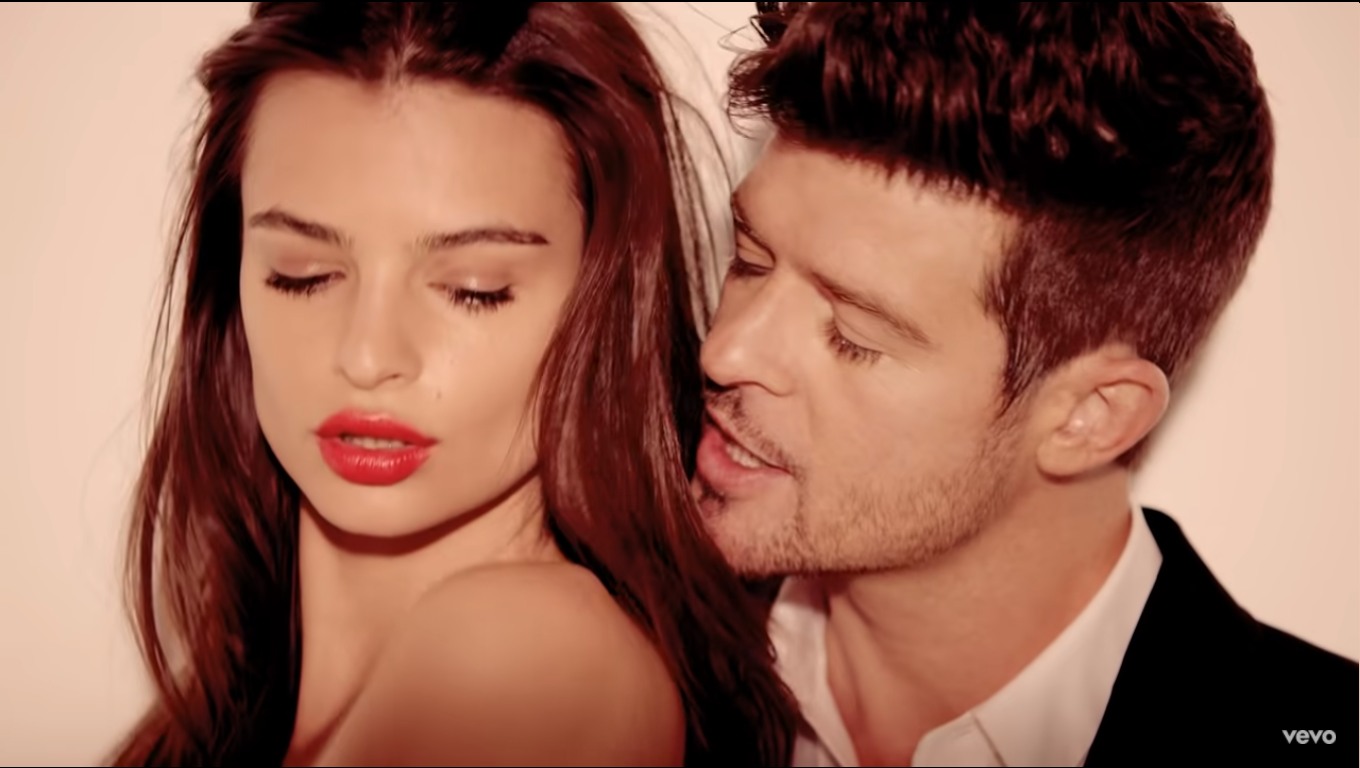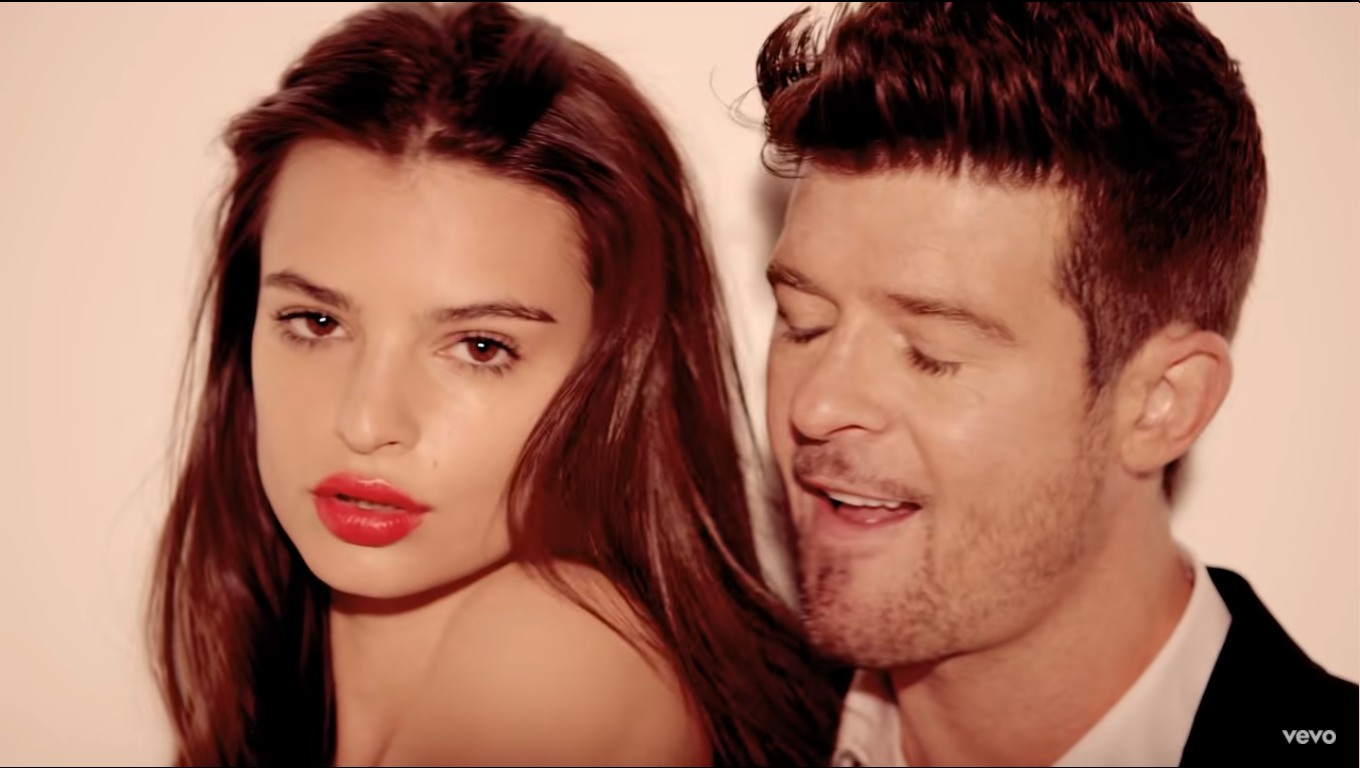 Photos courtesy of Avalon Red, Backgrid, screencaps from 'Blurred Lines' video.