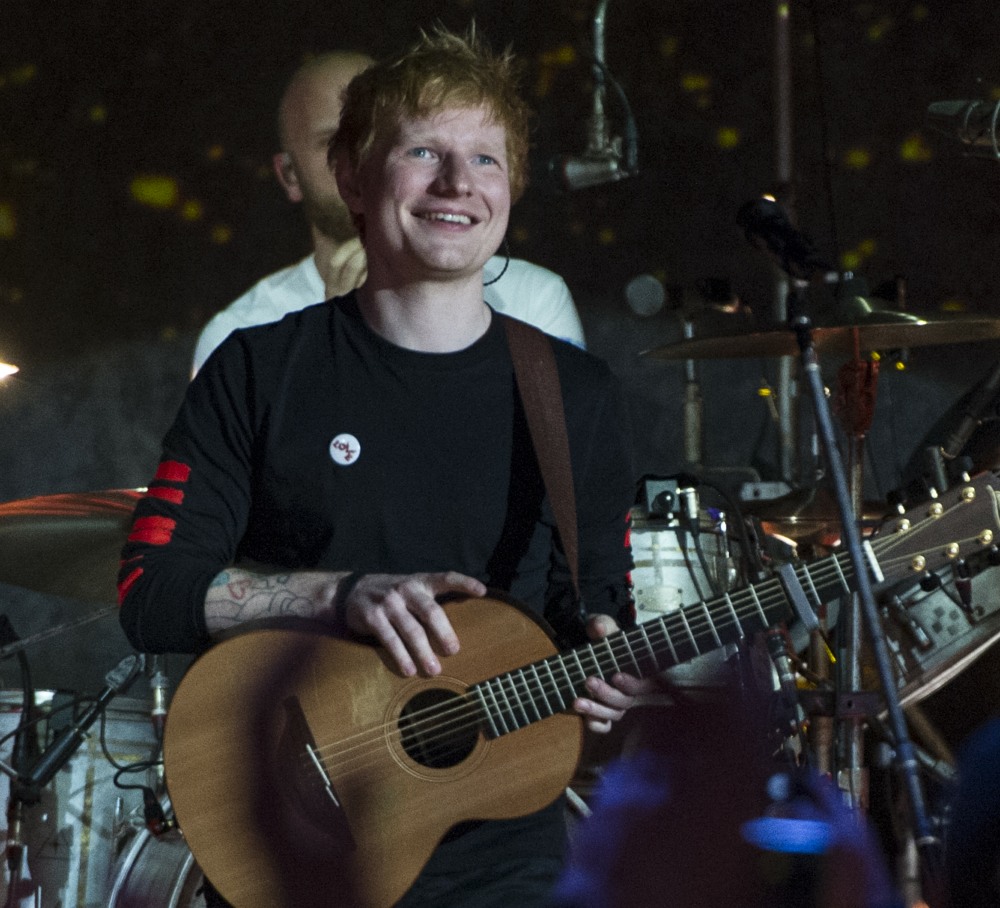 I'll admit that I've never really been a fan of Ed Sheeran as a celebrity/person. His music is okay, but I just have that thing where I'm always like "ugh, that guy." Maybe I was wrong about him though – while I usually go with my gut, perhaps there should be periodic reappraisals. Maybe Sheeran isn't a whiner who makes a living off of his "normal guy" cred. Maybe he actually IS pretty normal and down-to-earth. All I know is that I sort of enjoyed his interview with the Sun – he talks about how lonely he used to get when he toured, how his weight ballooned from too many chicken wings and how fatherhood changed him completely. Some highlights:
He gained so much weight when he toured: "Since becoming a dad I've become quite clean-living. But I think actually taking time off and not being on tour was the worst thing for my health because I would drink every single day. I stopped three months before Lyra was born because I was determined I was going to be the person to drive my wife to the ­hospital. I was 15-and-a-half stone at my peak and I think I'm ten-and-a-half now – I was big, it really showed. I had a 36 waist — now I'm down to 28. I always knew I was big, but I knew why I was big too – I loved chicken wings, wine, beer, and I never exercised.

How he maintains his weight loss: "I do still do all the things I love. I drank wine yesterday, I just didn't drink two bottles of it. I don't ever want to 'quit' anything either. Because I feel like if you totally try to quit something at some point you'll probably end up starting to try and binge it again."

Cherry's pregnancy: "It was when Cherry was pregnant the penny dropped. Lyra has been the biggest motivation in terms of detoxing my life, and I think it's a change everyone needs to go through if they're a parent."

Quarterlife crisis: "I think this album is a bit of a quarter-life-crisis album. I spent my 20s travelling the world, no responsibilities, playing shows and having fun — and then suddenly things changed. I got married, I became a father, and I turned 30, and I remember that moment and suddenly feeling, 'I can't do those things any more'.

Becoming a father during the pandemic: "We didn't have any help at all because of the pandemic – it was just me and Cherry — but I never wanted to be someone who just handed a baby over. We do have one girl who has started recently to help us out now that I'm back at work. But that has only been over the last three weeks and I'm still making sure I'm there each morning and night, even if I have a gig or something. I don't know why you'd have a kid and then just hand it over to someone.

How he tries to help: "When Lyra was born, I've never felt more useless as a man – even in the hospital it's all out of your hands. So when Cherry was breastfeeding I was like, 'Well what can I do?' And the thing men can do is just do all the nappies and cooking, so that's what I did. I grew to enjoy it, it's the one thing that made me feel needed in a situation where I otherwise didn't really feel needed – so I became an expert nappy-changer. Cherry jokes that she's changed like three but I'm proud of that, it's the one thing I can do, but she does literally everything else."

He wants more kids: "I'd love more kids man, I'd love it, but it does all depend on what Cherry wants to because it's her body. I'm really proud of Cherry as a mother. She's such an incredible human, I'm just in awe. She did a whole Cambridge degree which she started two weeks before giving birth, new baby, and I went to her graduation three days ago at Jesus College and people were saying like, 'How did she do this with a baby?'"
It shouldn't be news when any man – much less a rich rock star who can take as much time off as he wants – tries to be a hands-on father with his child. And yet, it is news. And good for him. I like what he said about how it's up to Cherry to decide whether they have more kids, and I like what he says about changing diapers and all that. As for his weight… the "stone" system confuses me but I guess he's saying that he was over 210 pounds and he lost more than 50 pounds? Something like that, my math is probably off. I'm reminded, again, of how easy it is for men to lose weight compared to women. They're just like "I lost 50 pounds by not eating chicken wings and cutting back on beer a bit." If only.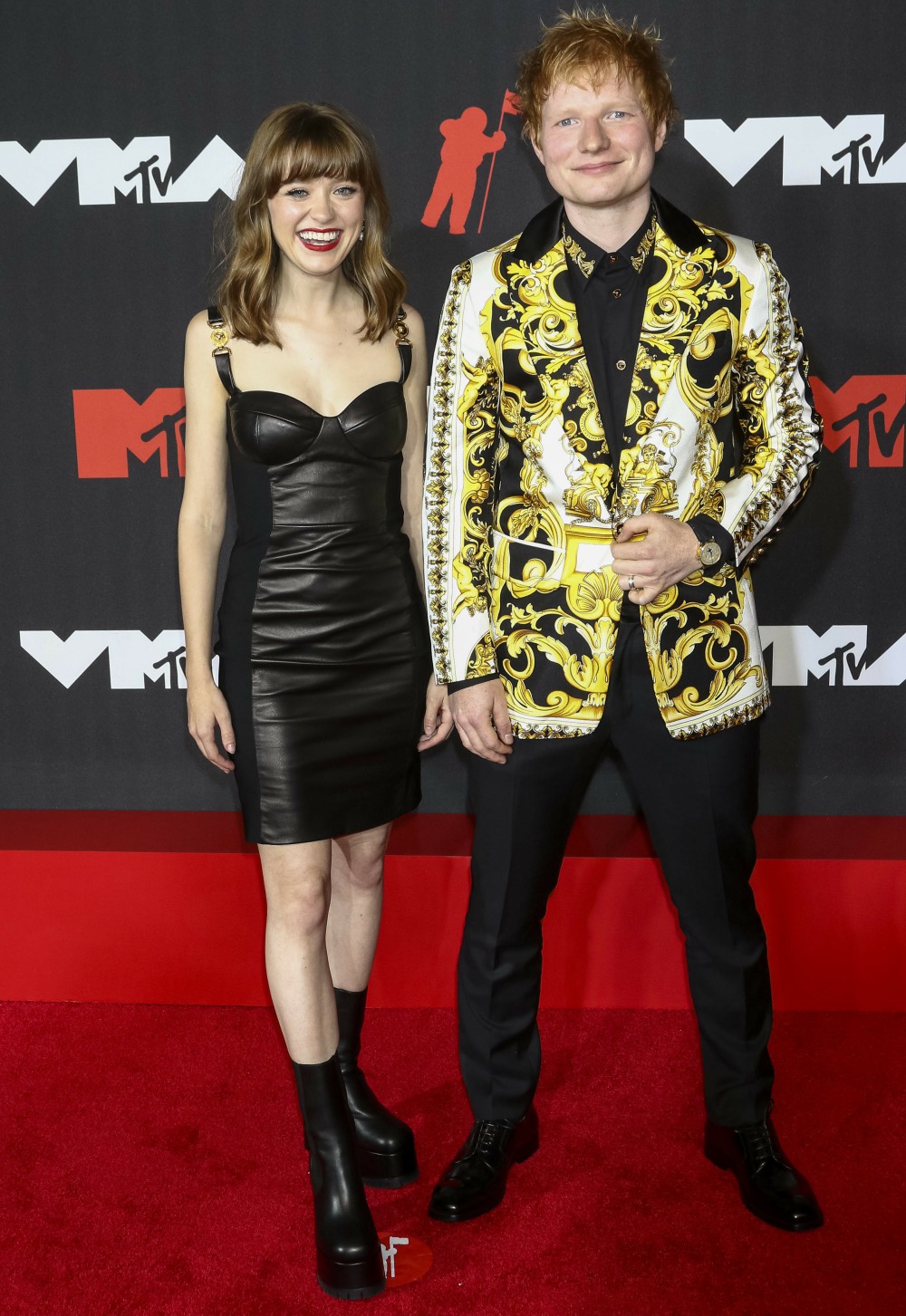 Photos courtesy of Backgrid, Avalon Red.