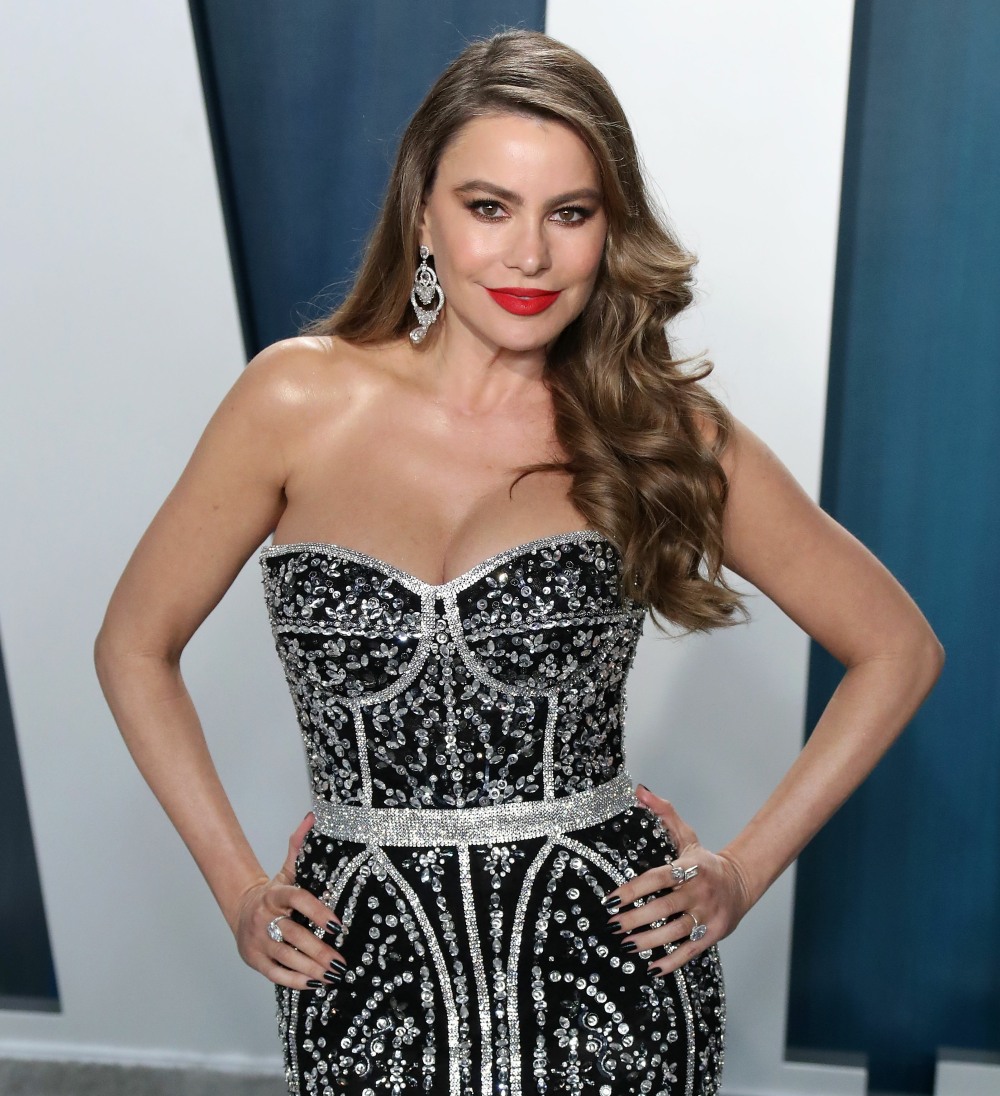 Modern Family ended in 2020. That show did great things for all of its stars, especially Sofia Vergara. Vergara became the "first lady of television" and the Latin-American community really embraced Sofia and her portrayal of an immigrant trophy wife with a heart of gold. Sofia was able to create lucrative side-projects off of her newfound stardom and I kind of assumed that would be her post-Modern Family business model. Jewelry lines, clothing lines, sponsorships and endorsements, maybe looking for another well-written sitcom at some point. But Sofia did something pretty smart, in addition to all of that. She teamed with a smart group of producers to develop a Netflix miniseries about a Colombian drug lord, Griselda Blanco. Now the project has come together:
Sofia Vergara is readying to play the Black Widow. In her first role since wrapping Modern Family, Vergara will be making a dramatic turn to play Griselda Blanco, the Colombian drug lord widely known as the "Black Widow," for a six-episode limited series at Netflix titled Griselda. Vergara will also executive produce.

Griselda is the latest series from writer and executive producer Eric Newman under his overall deal at the streaming giant. Newman, who served as showrunner for five seasons of Narcos and Narcos: Mexico, remains an executive producer on the forthcoming third season of Narcos: Mexico. Doug Miro, Andrés Baiz and Carlo Bernard, who are all part of the Narcos creative team, will executive produce alongside Luis Balaguer; Baiz, a Colombia native, will direct all six episodes. Ingrid Escajeda (Justified, Empire) serves as showrunner.

Despite having the Narcos team attached, Netflix stresses that the series is not a spinoff from its popular drug cartel drama. (Any connection to the Narcos franchise would likely have elevated the costs of making Griselda.) The Colombia-born Vergara and Balaguer had been developing the project for eight years at their Latin World Entertainment banner before bringing it to Netflix. "Griselda Blanco was a larger-than-life character whose ruthless but ingenious tactics allowed her to rule a billion-dollar empire years before many of the most notorious male kingpins we know so much about," says Vergara. "We are thrilled to have found the perfect partners in Eric, Andrés and Netflix to help us bring this story of her life to the screen."

Despite her proximity to Pablo Escobar and the Medellín cartel, Blanco was never a featured character on Narcos. The female narco — who went by the names the Black Widow, La Madrina and the Cocaine Godmother — was one of the most powerful cocaine traffickers in the 1980s and a key figure in Miami's drug wars. Her story has previously been told on the screen, including in the 2017 film Cocaine Godmother where she was portrayed by Catherine Zeta-Jones. Jennifer Lopez is also developing a Griselda Blanco project with STX Films called The Godmother.
This isn't your mama's cute, ditzy sitcom wife. Sofia will be ACTING! She'll aim for an Emmy nomination to play a ruthless, murderous, treacherous drug lord. I'm really blown away by how forward-thinking this was for Sofia, and how long she's been working to make it happen. Really smart to team up with the Narcos people and to bring it to Netflix. She'll get to make the series the way she wants, and she'll show off her range too.
Sofia Vergara is set to portray notorious drug queenpin Griselda Blanco in a new Netflix limited series.

🔗: https://t.co/RlqDwI1DNA pic.twitter.com/UONPjzI5Wd

— Pop Crave (@PopCrave) November 3, 2021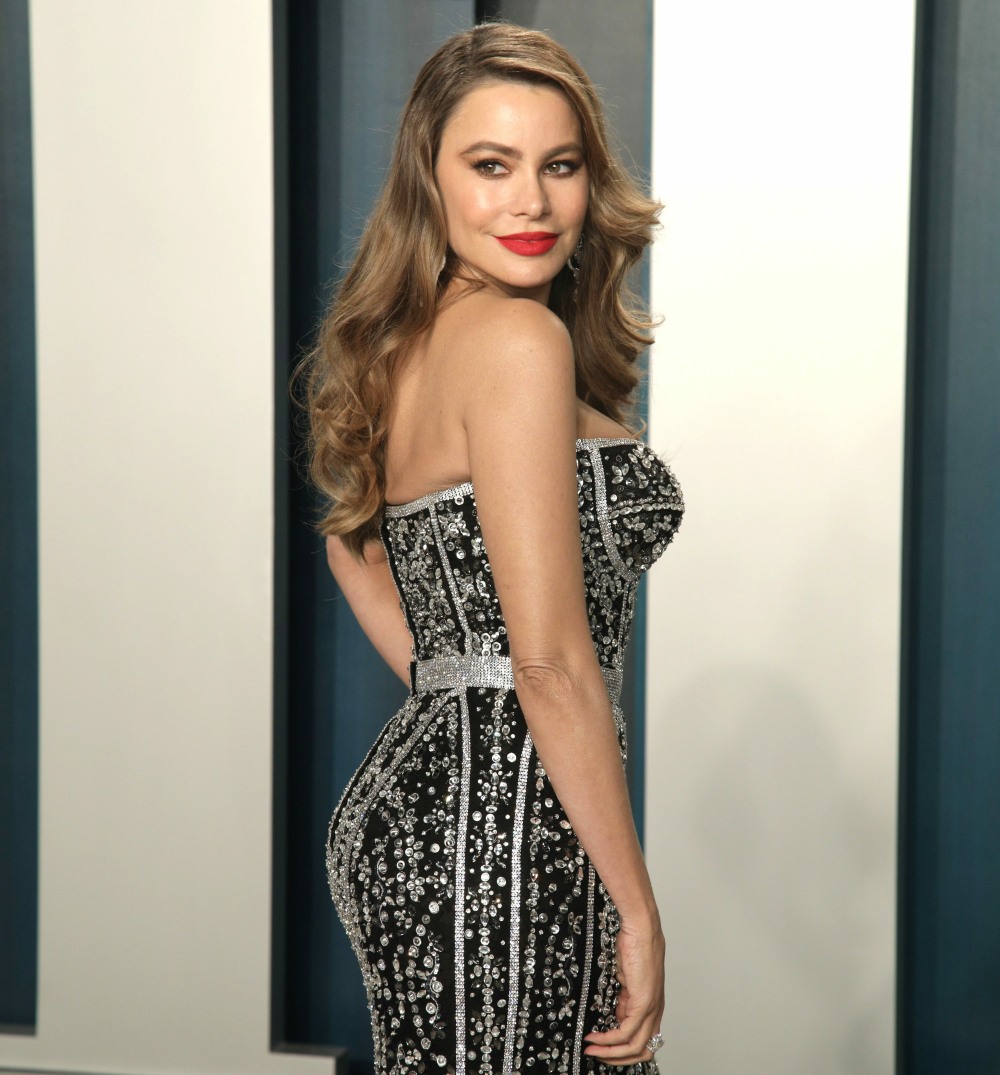 Photos courtesy of Avalon Red.