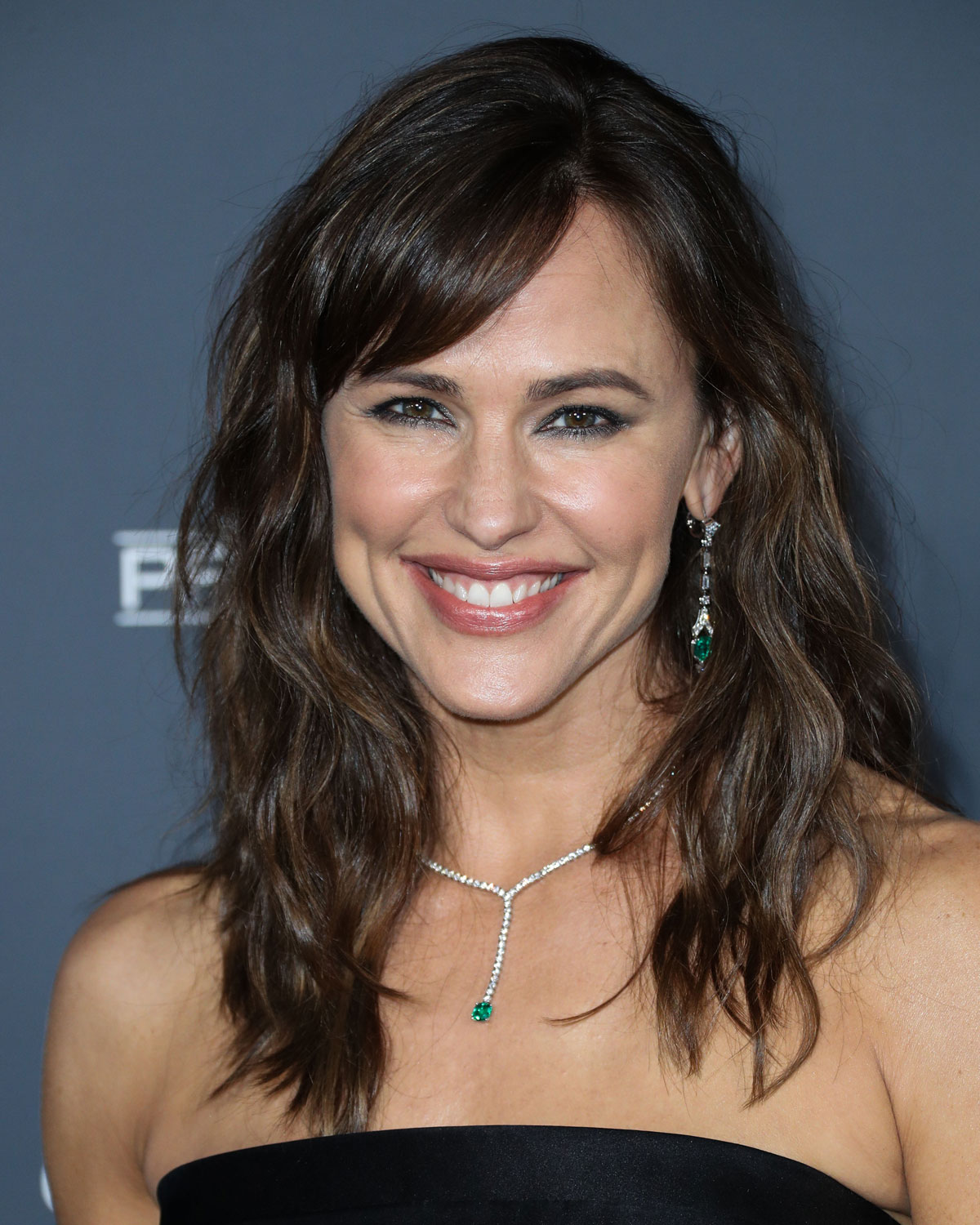 Baby2Baby is an LA-based charity that provides diapers and supplies to families in need. So many celebrities have been working with them for years, and the turnout was excellent at their tenth annual gala on Saturday. Kaiser is covering some of the other women who were there. First off is Jennifer Garner in a black satin strapless gown. She's not wearing the maybe-engagement ring! I was hoping we'd get a whole engagement announcement, but she either wasn't engaged or isn't ready to announce it. This is a pretty, simple gown and it makes her styling shine. Those emerald and diamond drop earrings and necklace are gorgeous and I love her green clutch. This is an elegant look.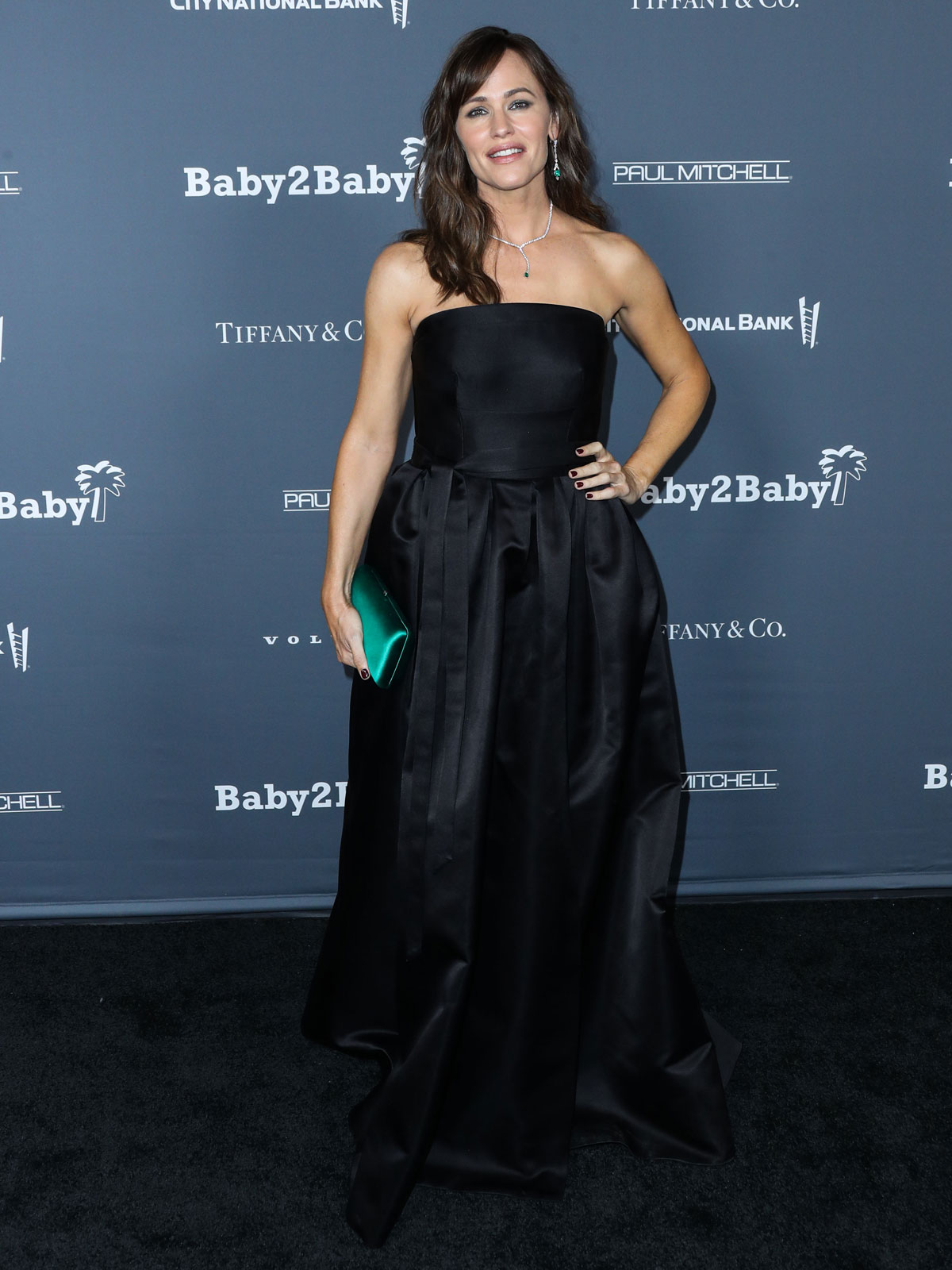 Kerry Washington was also in Prada, in a blush off-the-shoulder silk-wool gown with "crystal and sequin embroidery," according to an email Prada sent us. I like the retro silhouette and how tailored and flattering this is. It fits her perfectly. I like how the sequins are kind of raining down the front, that's cool. Her hair matches the late 50s/early 60s style of the look too.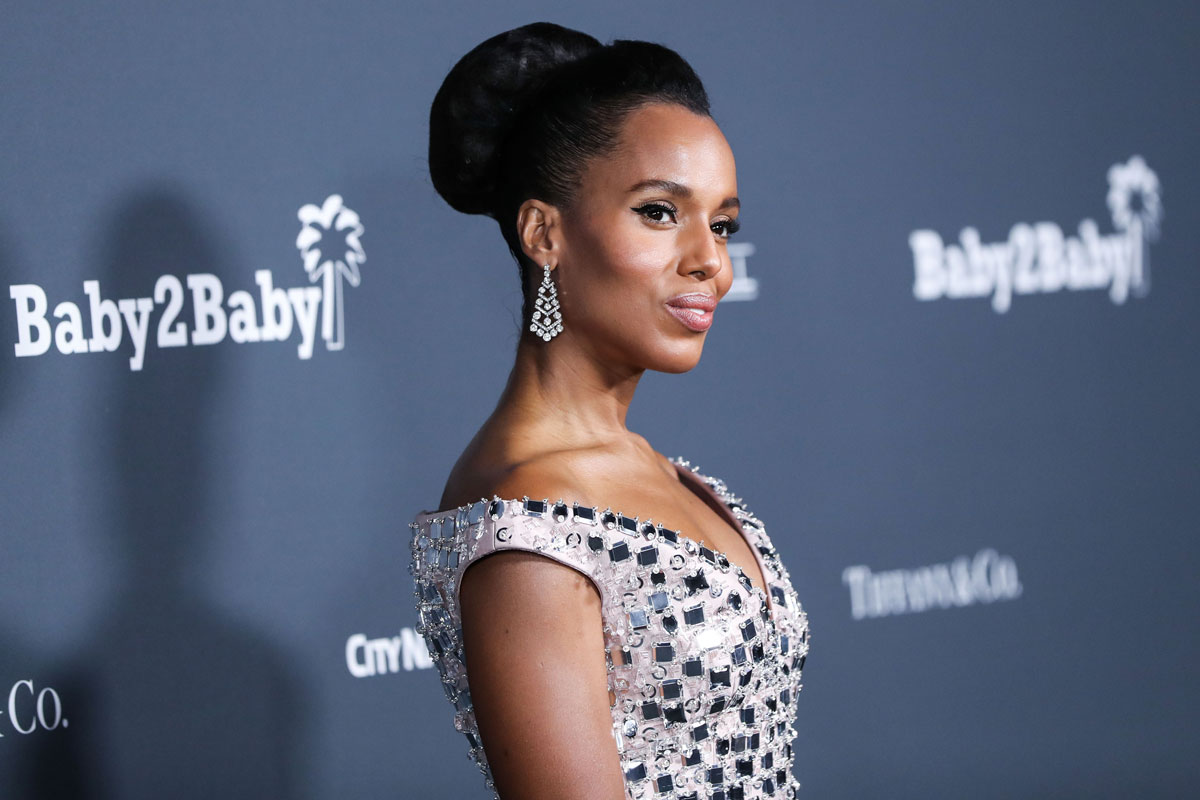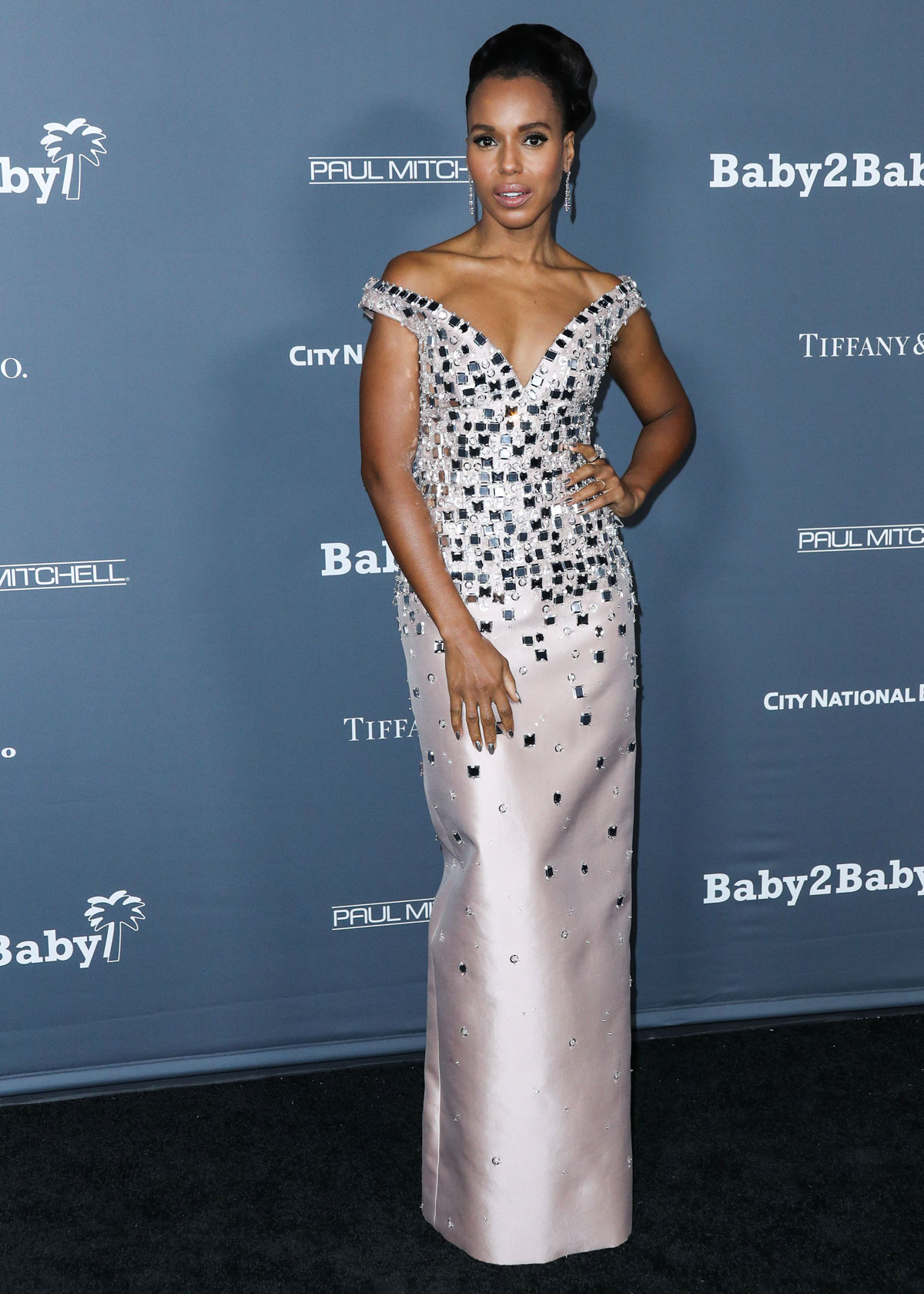 Nicole Richie was in black Vintage Christian Dior with a subtle embellished overlay and little bows at the neck and waist. Her earrings are phenomenal. She must have had a busy weekend attending Paris's wedding and this gala. I can't confirm whether she went to either or both of Paris's wedding parties. If I was her I would have gone to the wedding and carnival at least.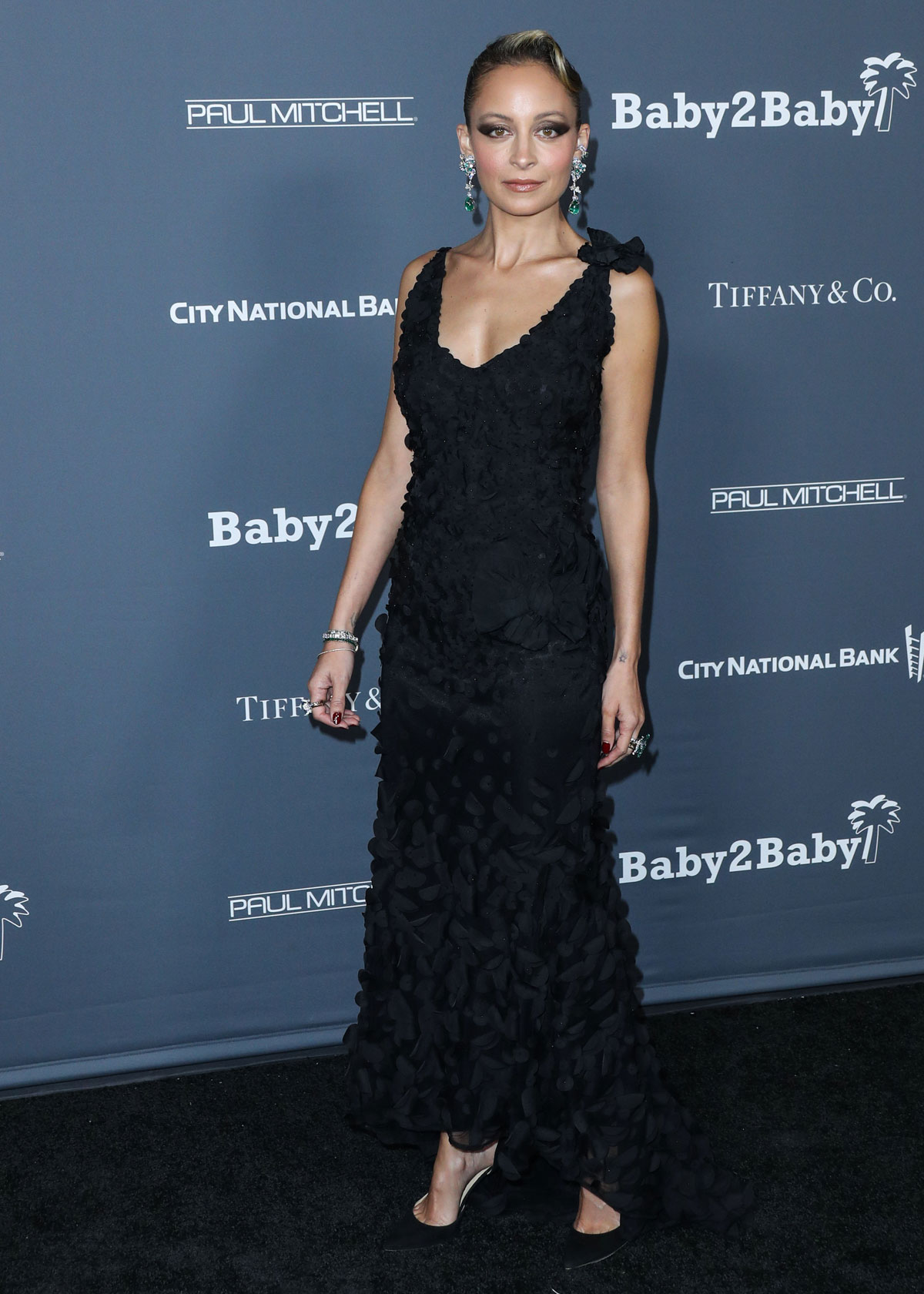 Hilary Duff was in this red sequin Osman gown with puffy shoulders and a deep v-neck and high leg slit. This is straight out of Dynasty and is not that cute. It would be a fun dress for another occasion.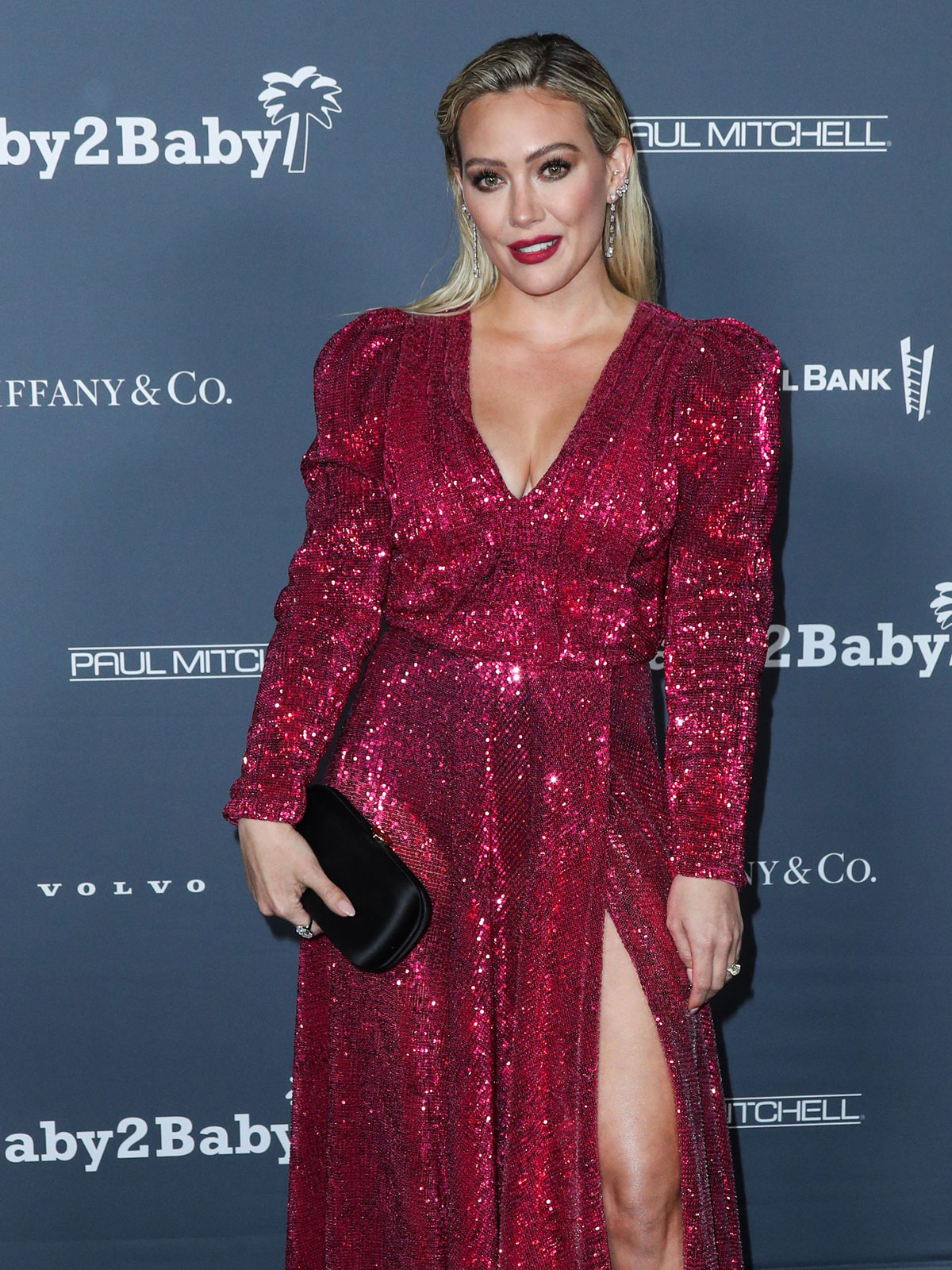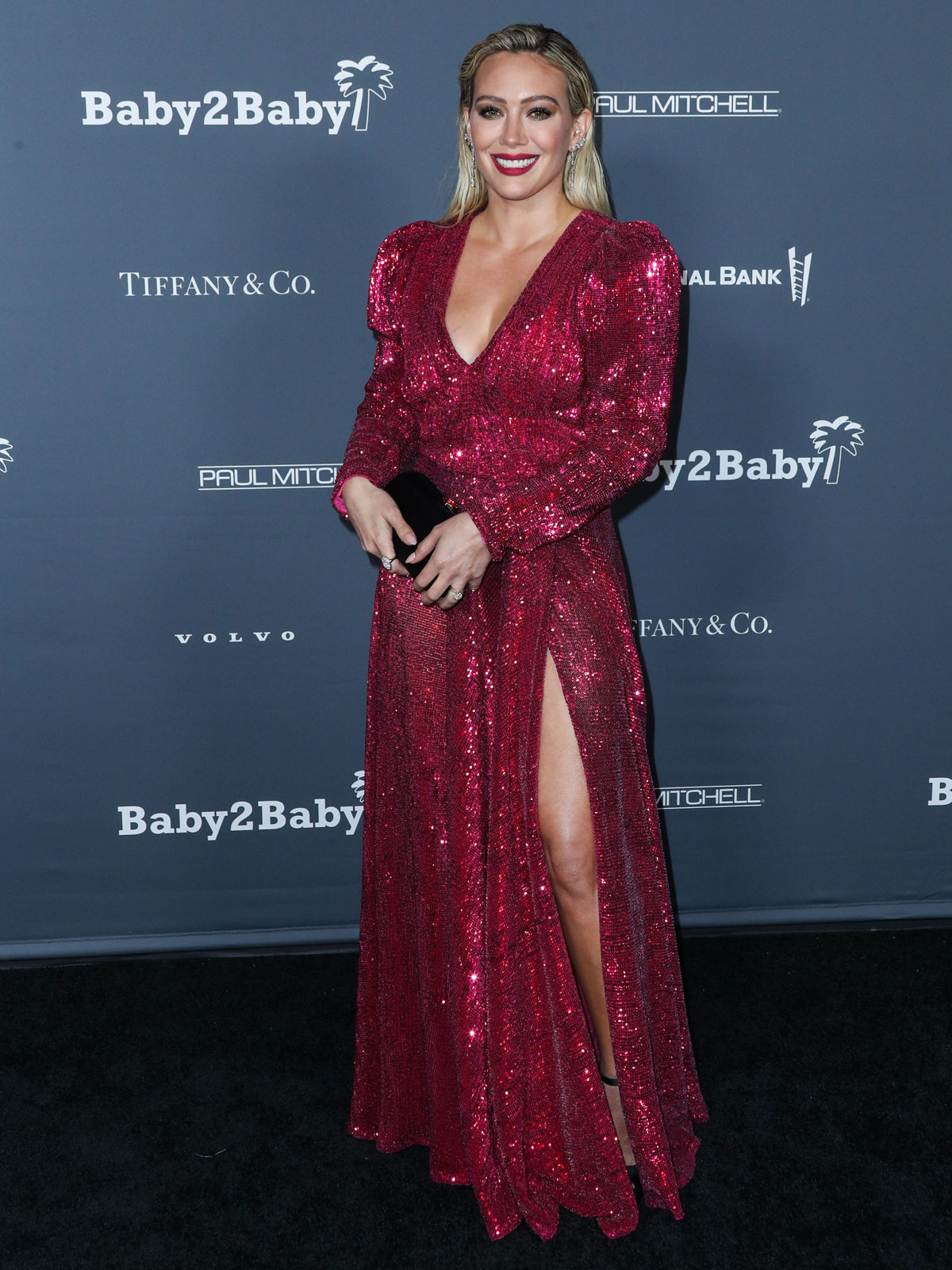 Ciara wore a brown Peter Dundas look that seemed mismatched. It's like they threw two separate dresses together and tried to make the parts work. This is just bizarre. Without the ruffles it might be a decent look.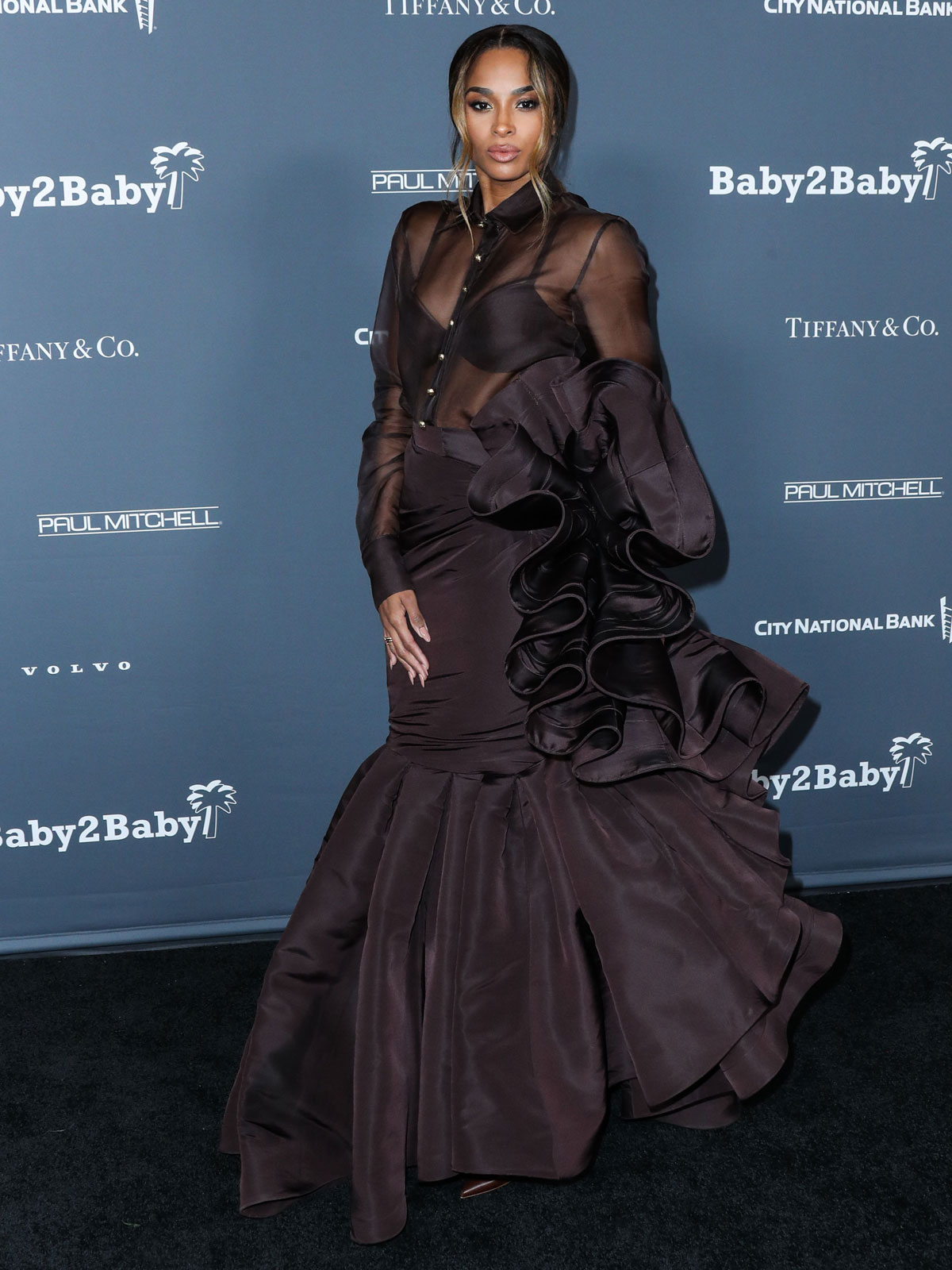 Jenna Dewan was in a baby blue off the shoulder floral print satin gown. The print is a little fussy for me but she looks glamorous and happy.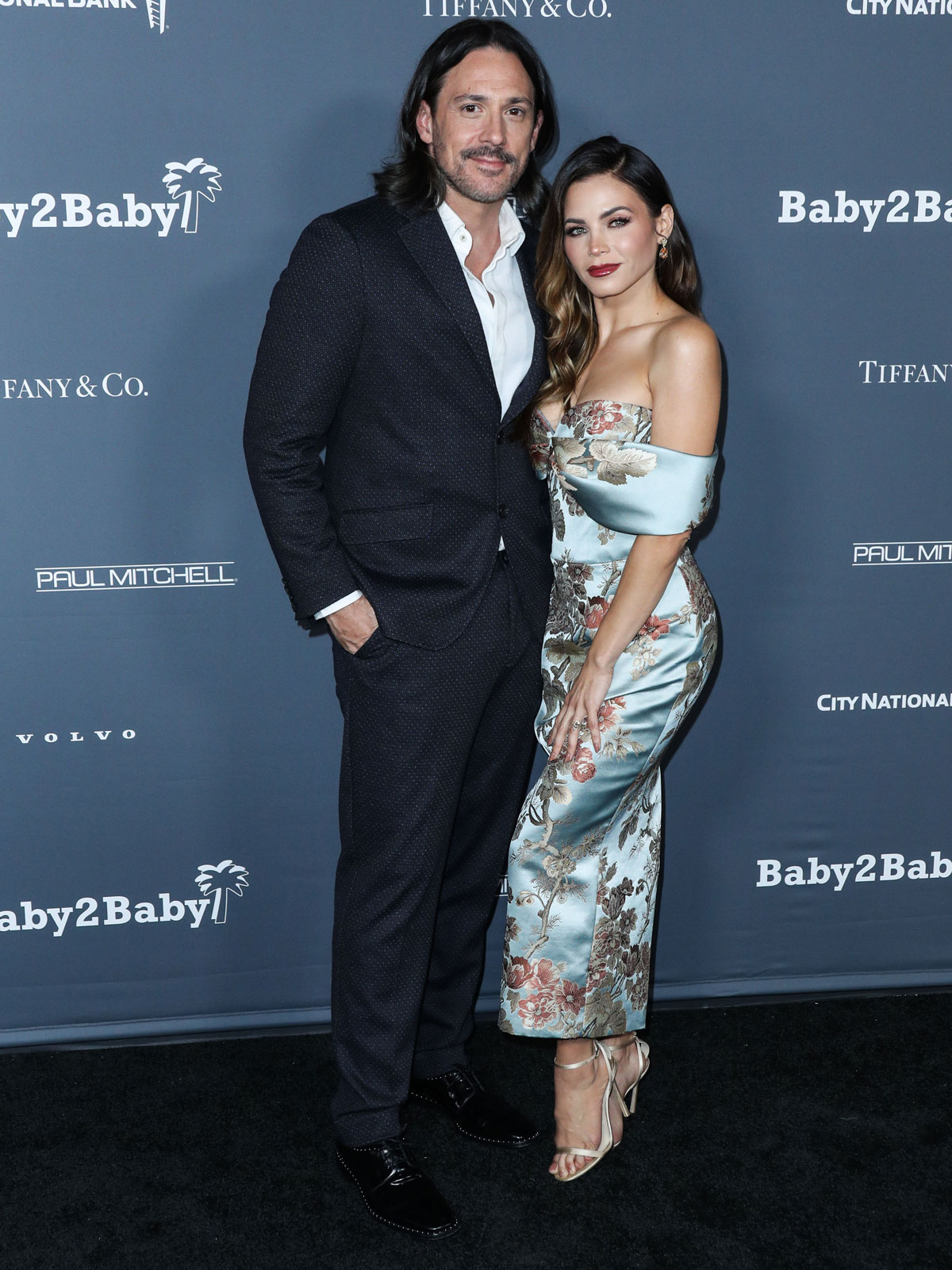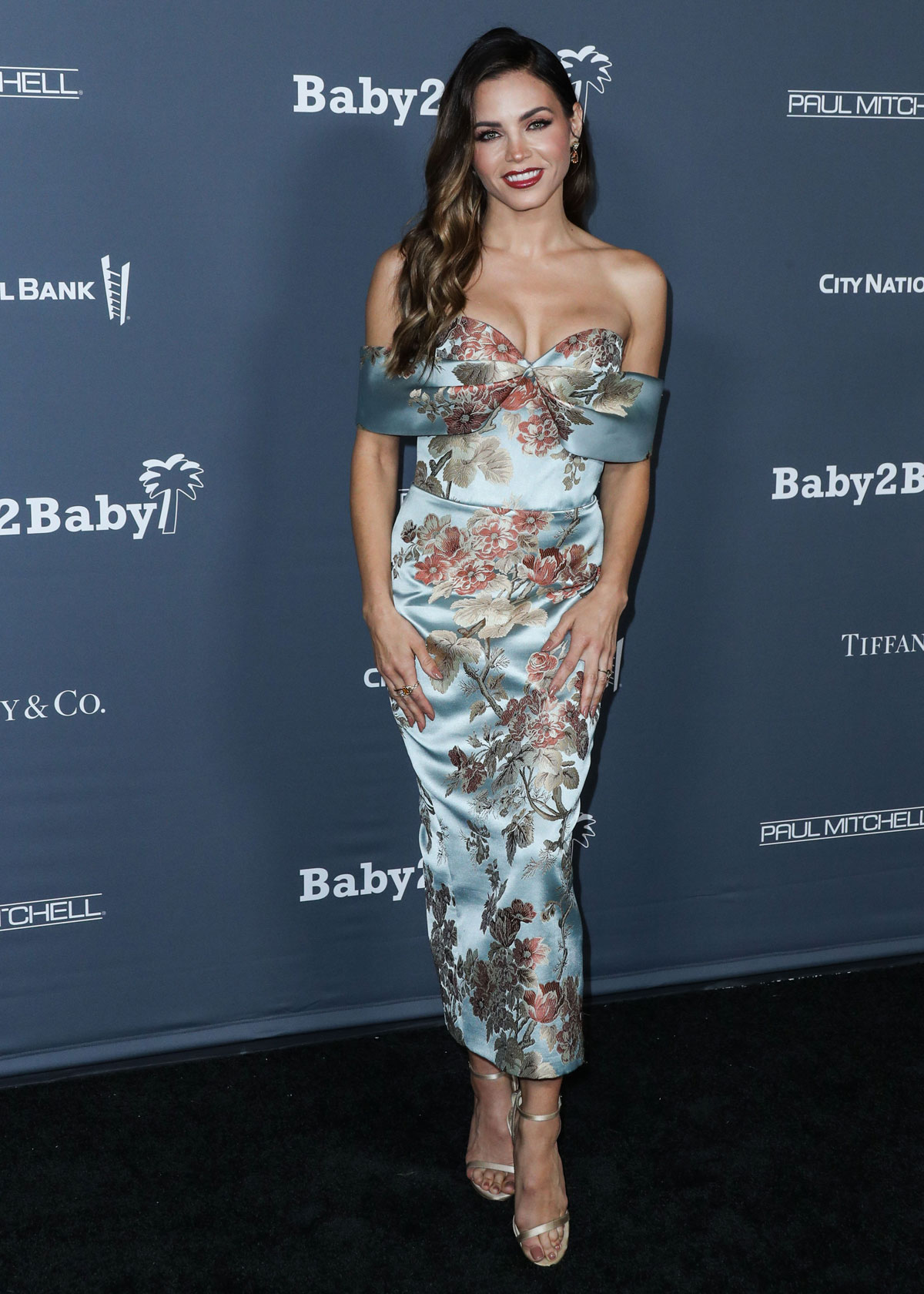 Vanessa Bryant was there with her daughter, Natalia. They look so cute in coordinating pink and I hope they're both doing well. Vanessa was honored with the Giving Tree award for her support of Baby2Baby.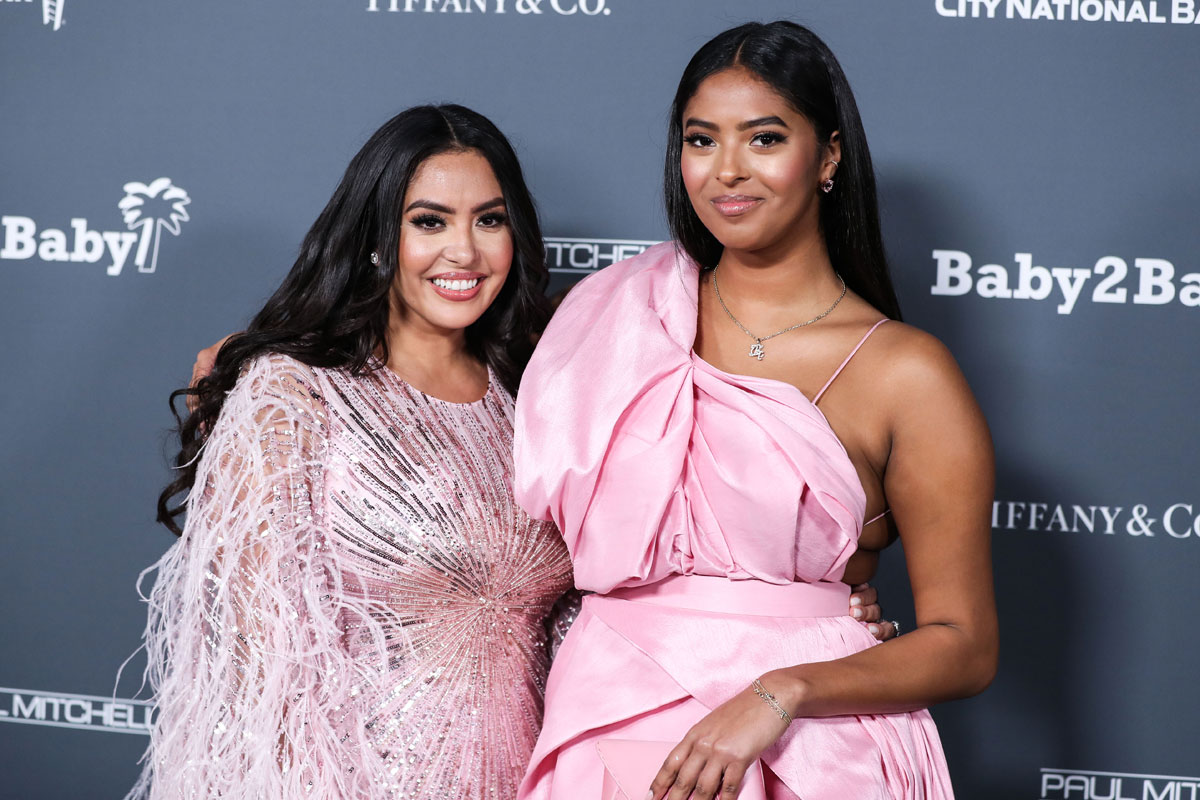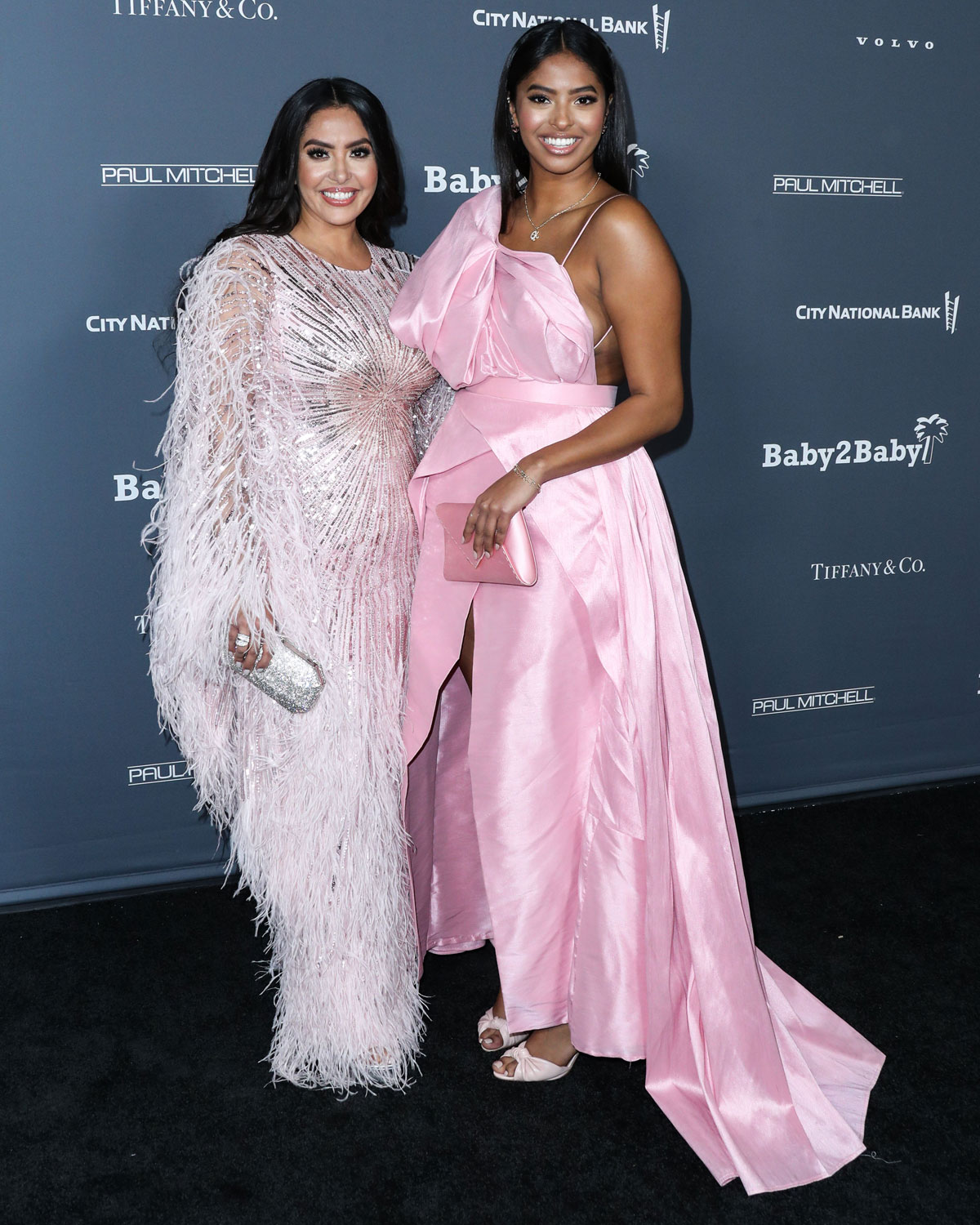 Photos credit: Avalon.red