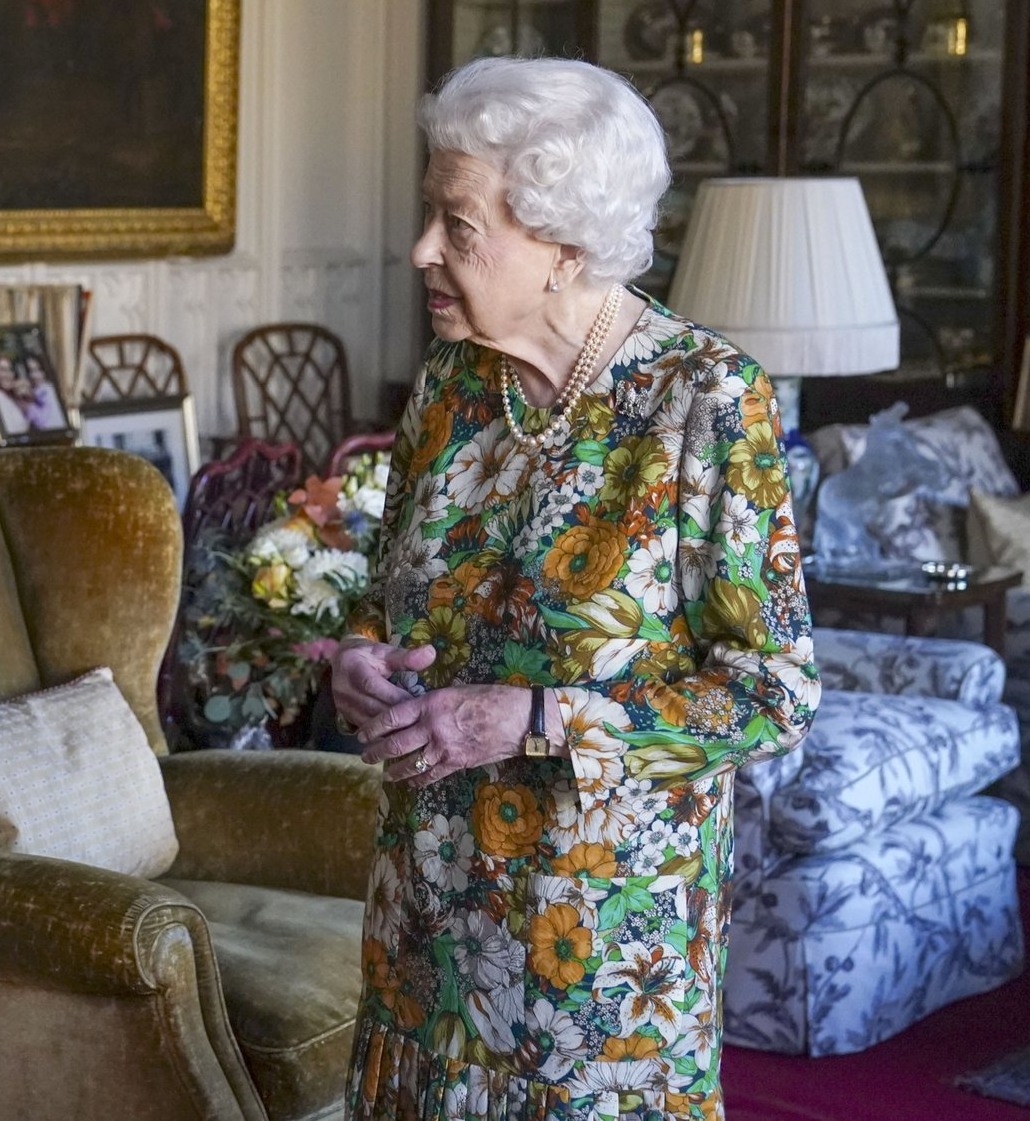 Is anyone else still a bit surprised that two royal grandchildren got baptized/christened over the weekend with very little fanfare? The palace only announced the baptisms last Friday, and everything was conducted on Sunday, at a chapel on the Windsor Castle complex. The big issue was whether Queen Elizabeth would attend the actual christenings at the chapel, especially given her struggling health these days. Zara and Mike Tindall's son Lucas and Princess Eugenie and Jack Brooksbank's son August were the ones getting christened. There were no photographers allowed on the Windsor Castle property, and there was only one sighting of the Queen in the car, where she was apparently driven to the chapel. She allegedly attended a post-christening family gathering at Royal Lodge as well, which is the residence of Prince Andrew.
The Queen has attended a double royal christening following recent health concerns that saw her withdraw a number of official engagements earlier this month.

A joint baptism, hosted by mothers Princess Eugenie and Zara Tindall, took place on Sunday evening at the Royal Lodge in Windsor Great Park, Berkshire. Eugenie's son, August, was christened alongside Mike and Zara Tindall's son, Lucas Philip.

The party was made up of immediate members of the family and close friends. Other attendees include the Duke of York and the Duke and Duchess of Cambridge. It comes after days after the Queen was seen at her first official engagement since missing the Remembrance Sunday service at the Cenotaph because of a sprained back.
It's clear that the Queen's courtiers are tightly controlling images and information around the Queen and her health. I doubt the Queen was hearty and hale enough to move around two different locations (the chapel and Royal Lodge) in one day, even if everything involved just family members. I also find it suspicious that William didn't throw a tantrum about how there was no media and no announcements about godparents. I thought that was his big beef with Meghan and Harry, hm?
Meanwhile, I feel like Eugenie and Jack were roped into christening August this weekend partly against their will. Jack's father George Brooksbank passed away last week after a weeks-long hospitalization with Covid last year. They should have been spending time mourning with Jack's extended family, not participating in the palace's charade about the Queen's health.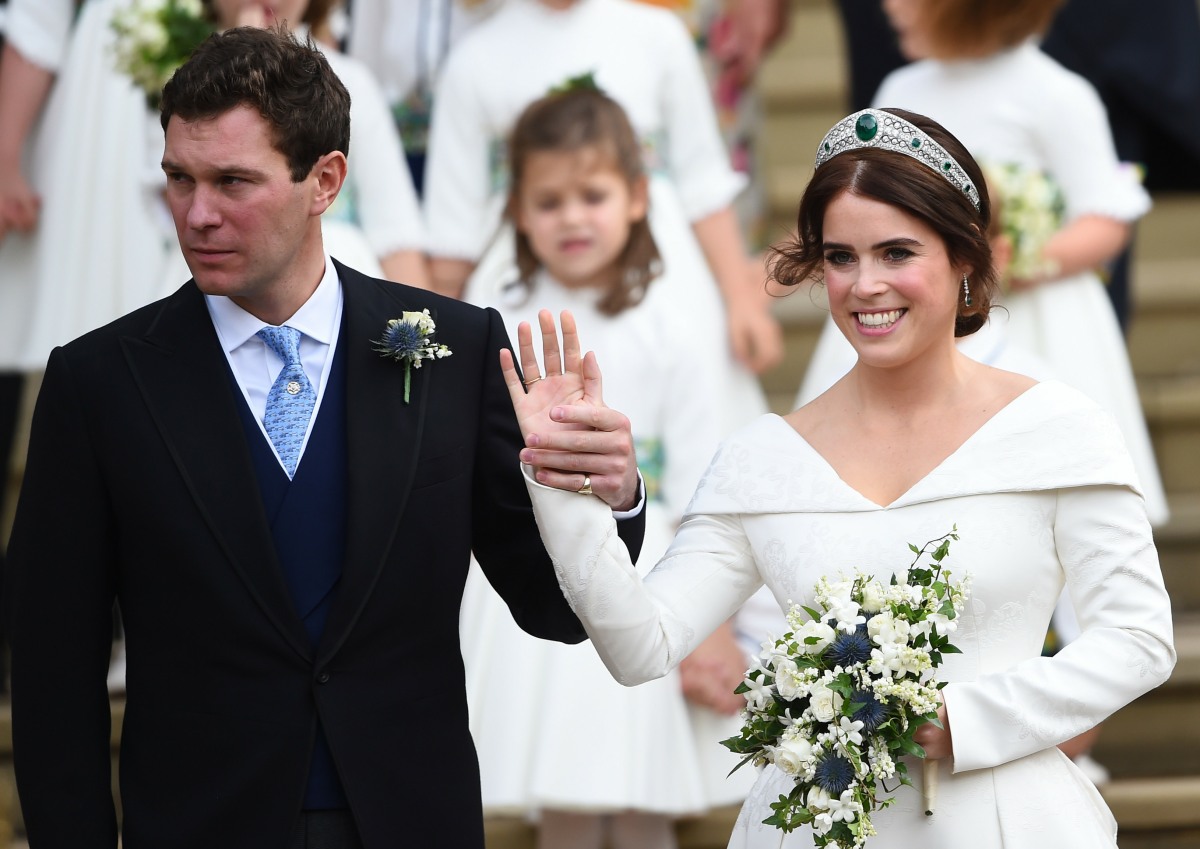 Photos courtesy of Avalon Red, WENN and social media.