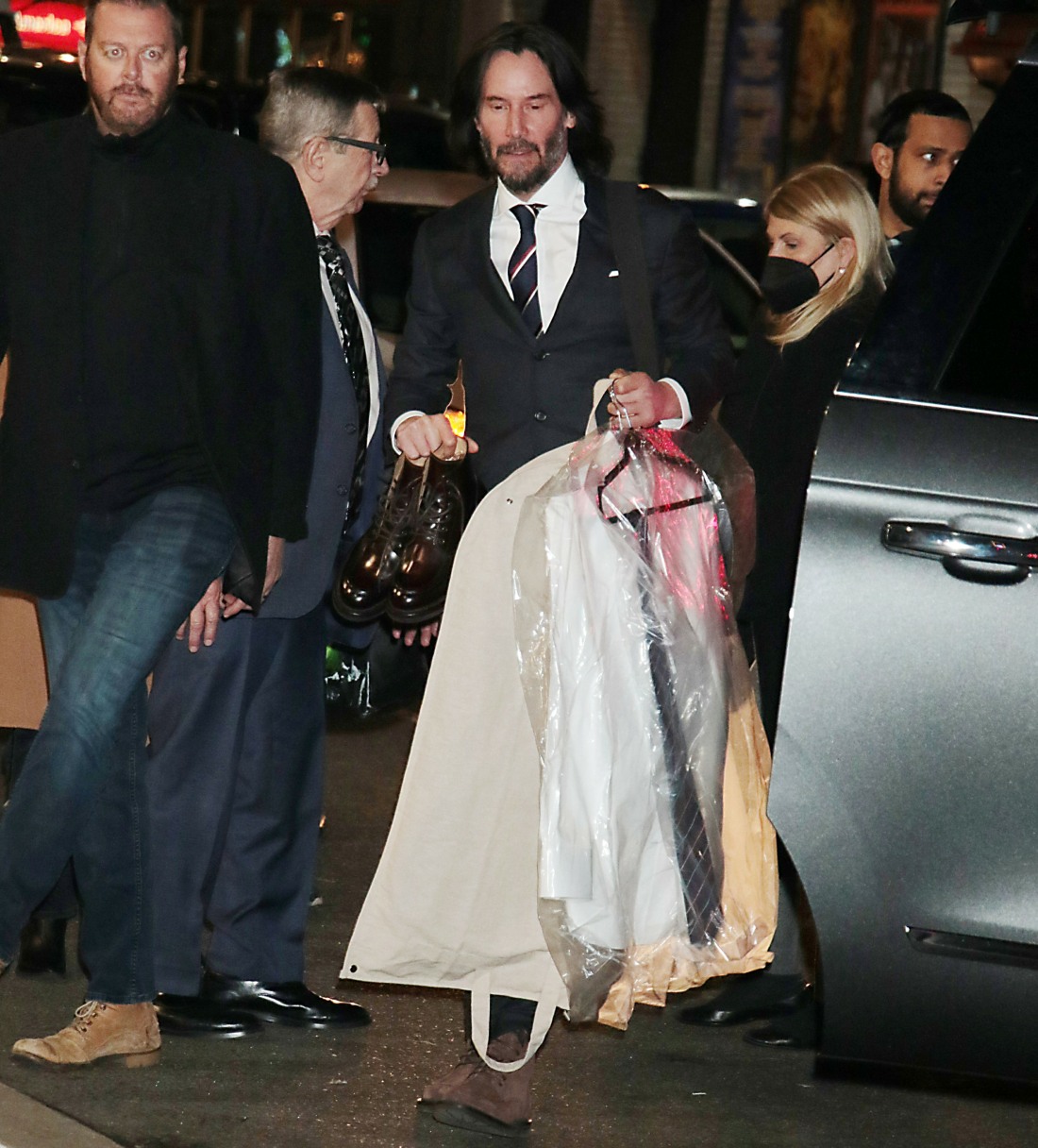 Keanu Reeves has been in New York this week to do some promotion for The Matrix Resurrections, which comes out next week. Will people make this fourth installment a hit? Is there enough interest and nostalgia for it? Possibly. Maybe. But Keanu will abide no matter what. These are some photos of Keanu outside of The Late Show's studio two nights ago. He chatted with Stephen Colbert about the movie and a million other things. Colbert really enjoys him and Keanu seems to enjoy Colbert a lot too. I'm just going to include all three videos, because bitches love Keanu. In the first section, they talk about the new movie (his trousers are VERY tight):
Keanu talks about doing his own stunts as much as possible, and what it was like to jump off a building (with wires!) with Carrie Ann Moss nineteen times for the film.
Keanu talks about the Sad Keanu meme and how he welcomes any and all memes. He's a very good sport.
Anyway, I wish we had more Keanu content! Maybe we'll get more in the coming weeks. Keanu seems like such a genuine and lovely guy.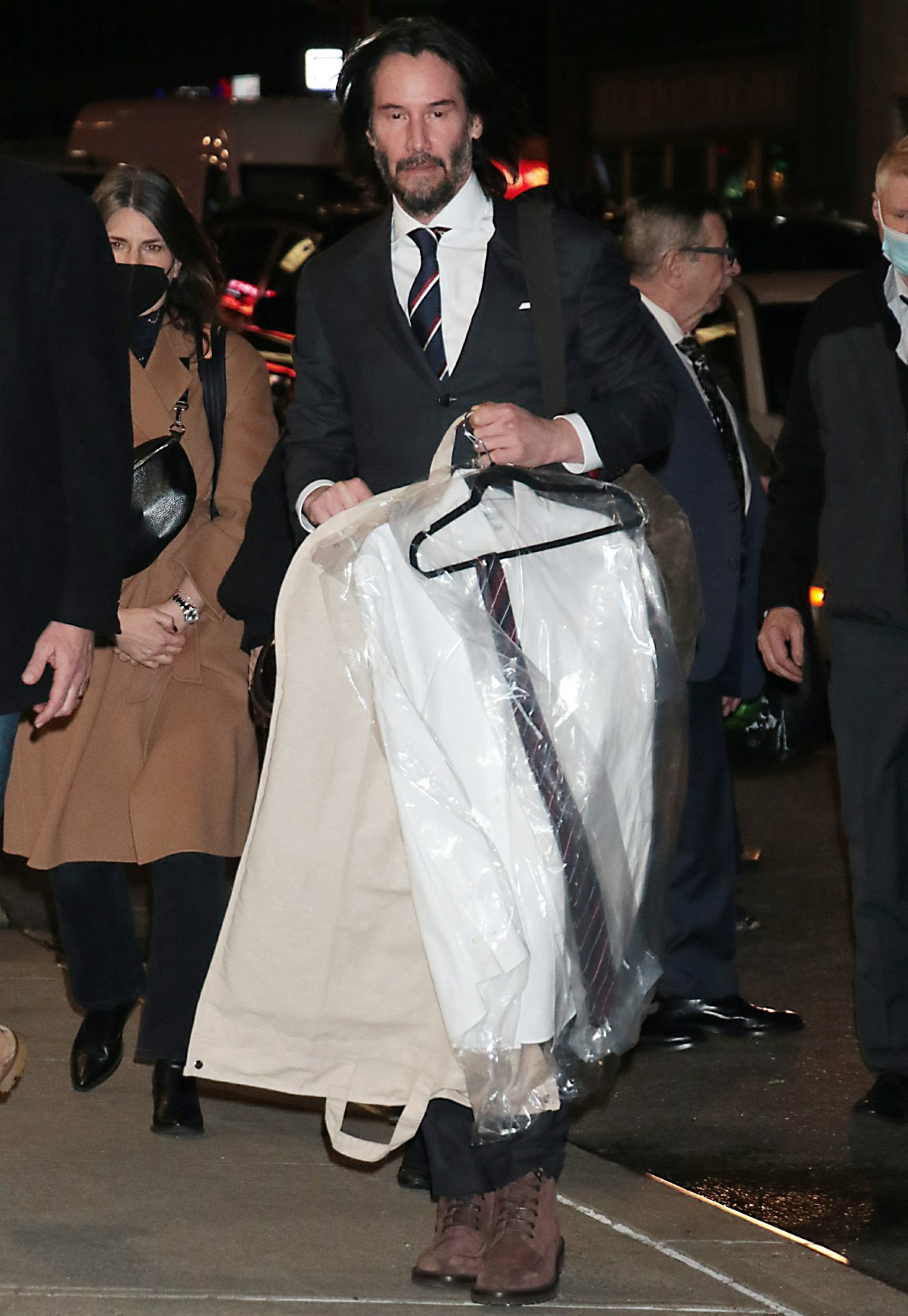 Photos courtesy of Instar.