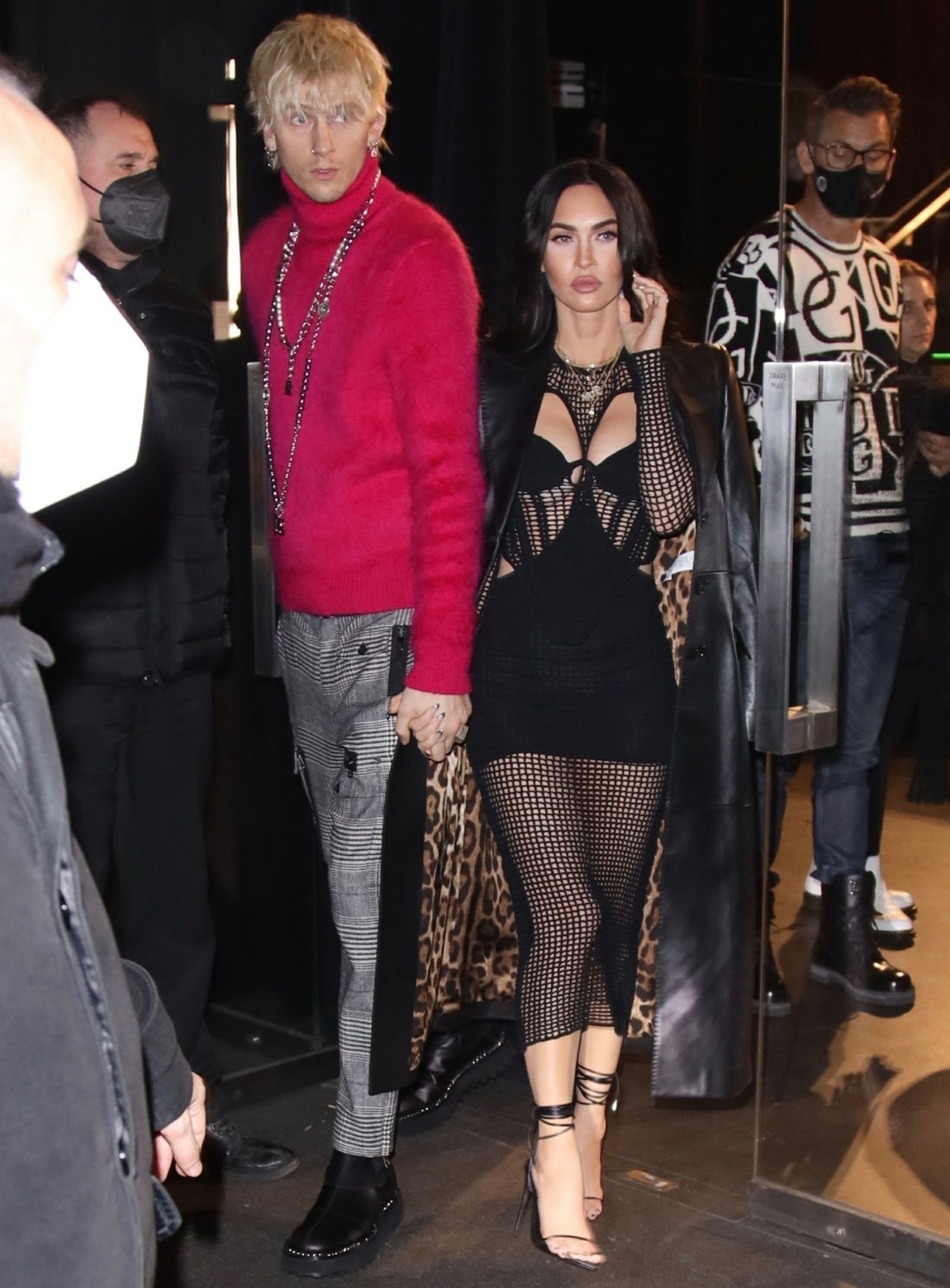 Megan Fox and Machine Gun Kelly stepped out in Milan for their first "post-engagement" appearance. They were meeting with the Dolce & Gabbana people in Milan, which… sounds about right. I would say their aesthetic is more "Roberto Cavalli" but D&G sort of works too. MGK and Megan got engaged last week, and he gave her an emerald & diamond engagement ring with a very special meaning to them. He actually put a lot of thought into what turned out to be a somewhat ugly ring, but sure, if she loves it, then so be it. God bless. That's how I feel about this relationship: good luck to them.
Anyway, Megan and MGK have always been pretty open about being together and walking red carpets together. I always got the feeling that Brian Austin Green hated walking red carpets with her, so she must love this. MGK holds her hand and she can be demonstrative and they coordinate their edgelord looks. They ended up attending the men's fashion show for Dolce & Gabbana and MGK walked the runway. Maybe they're about to get a his-and-hers D&G campaign. It's not the worst idea.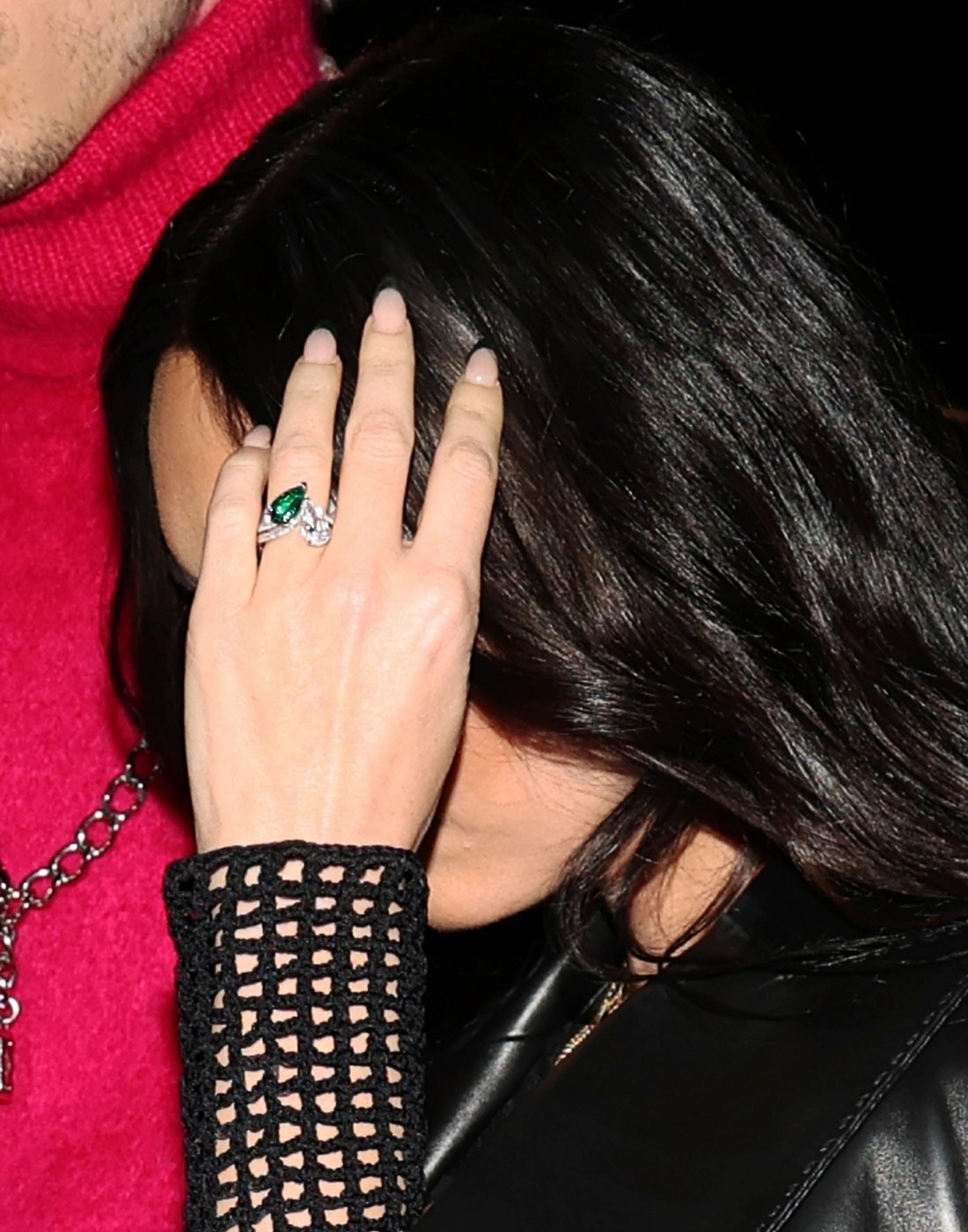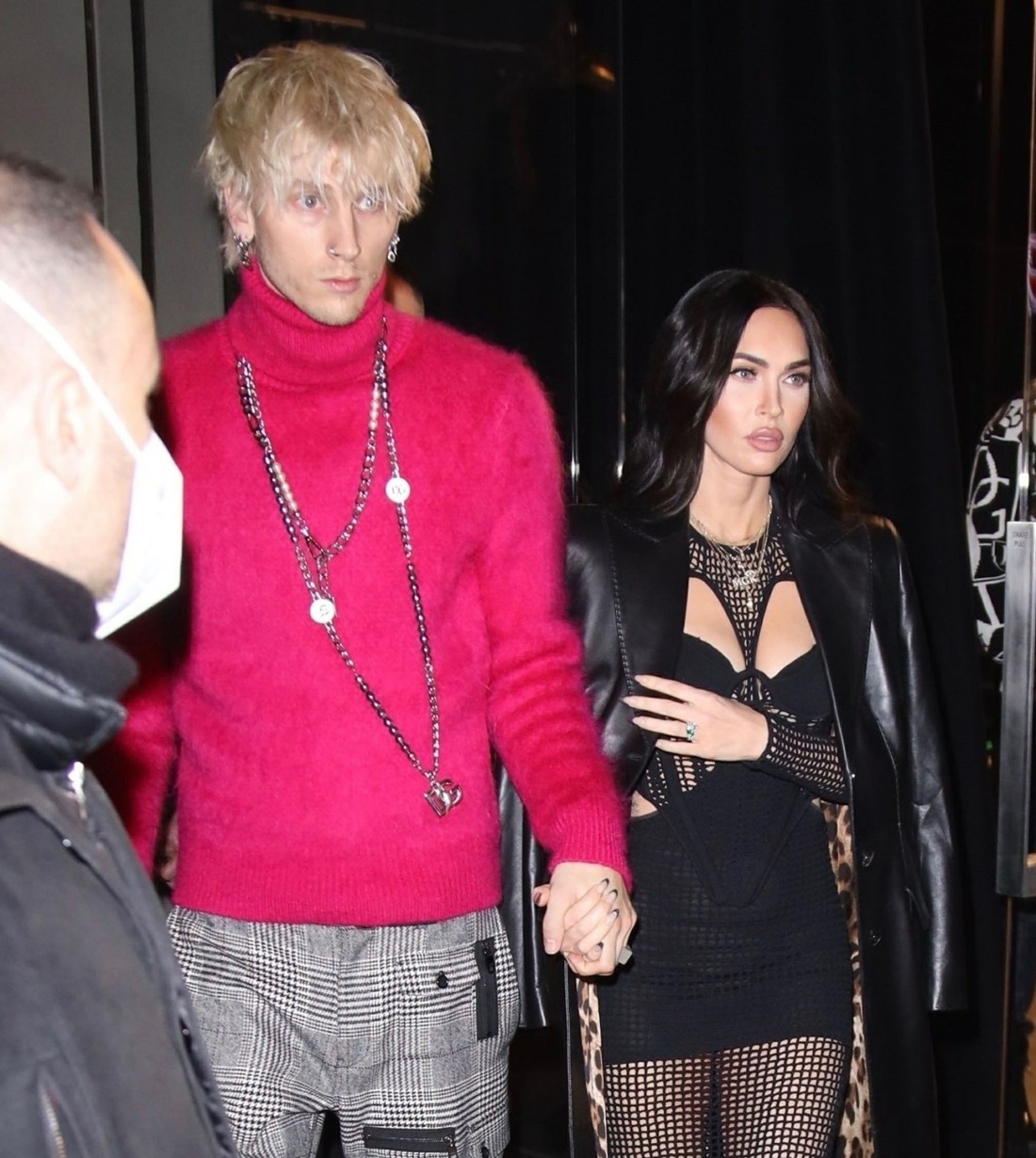 Photos courtesy of Backgrid.