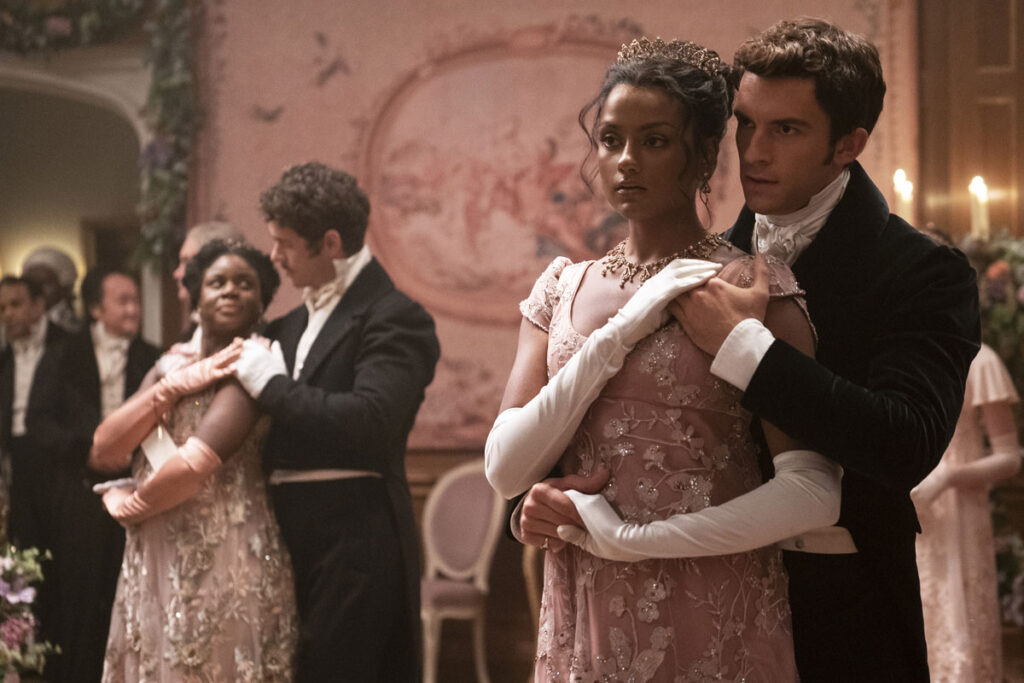 Bridgerton season two is almost here and I am so excited. We've finally gotten over the fact that Rege Jean "the god" Page isn't returning for season two are looking forward to Kate and Anthony's love story. Netflix announced that season two had finally wrapped back in November. And on Christmas Day, they dropped a video teaser announcing the release date of March 25th. Netflix knows that we have been in a Bridgerton desert thanks to COVID and didn't want to leave us hanging. On Wednesday, Netflix released some first look photos from season two to tide us over for the next two months. Below are a few more details about season two from The Hollywood Reporter and the pics are below the post:
Here's the official description for season two: "Driven by his duty to uphold the family name, Anthony's search for a debutante who meets his impossible standards seems ill-fated until Kate (Simone Ashley) and her younger sister Edwina (Charithra Chandran) Sharma arrive from India. When Anthony begins to court Edwina, Kate discovers the true nature of his intentions — a true love match is not high on his priority list — and decides to do everything in her power to stop the union. But in doing so, Kate and Anthony's verbal sparring matches only bring them closer together, complicating matters on both sides. Across Grosvenor Square, the Featheringtons must welcome the newest heir to their estate while Penelope (Nicola Coughlan) continues to navigate the ton whilst keeping her deepest secret from the people closest to her."
I don't know why Netflix keeps breadcrumbing us. The fact that I have to wait two more months for Bridgerton aggravates my soul. But I am going to sit here and eat all my bread crumbing food. I prefer that we get these little reminders from time to time so we don't forget about the show and I am sure this is also Netflix's motivation. The photos look amazing and the costumes are "chef's kiss." Kate Sharma looks incredidle but poor Penelope Featherington still looks ridiculous in her yellow frocks. Anthony (Jonathan Bailey) looks sexier than season one. Then again, it could be that I am just hungry for the new season. I look forward to seeing what scenes the photos come from and how they connect to the storyline. Anyways, my inner middle aged thotiana is feeling impatient and March 25th can't get here fast enough. Hopefully, Netflix will release more teasers like this because I may combust from anticipation.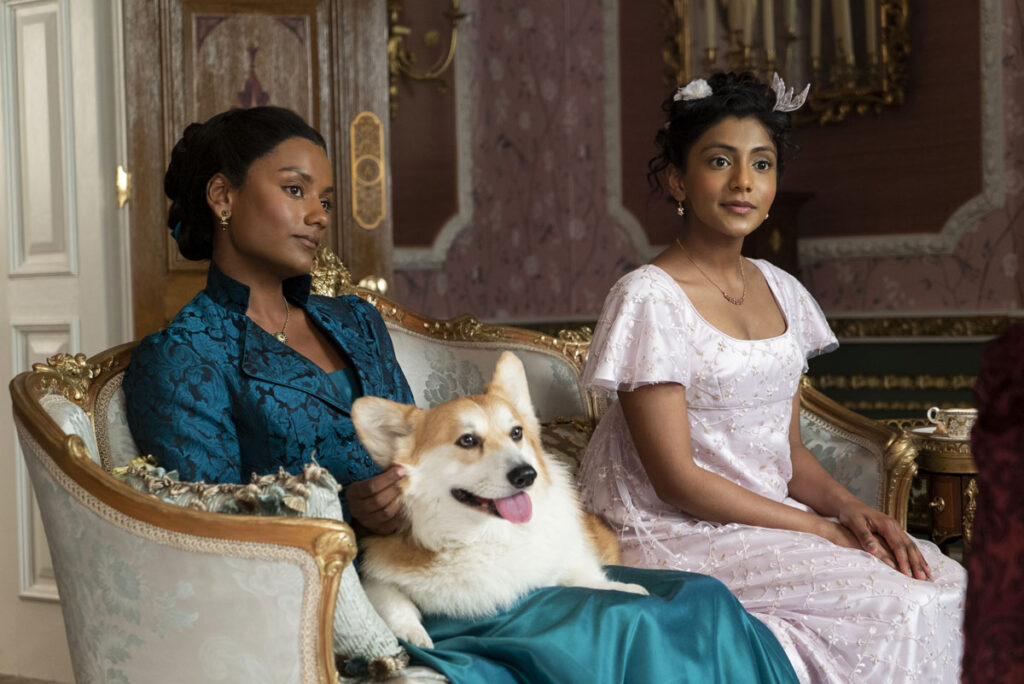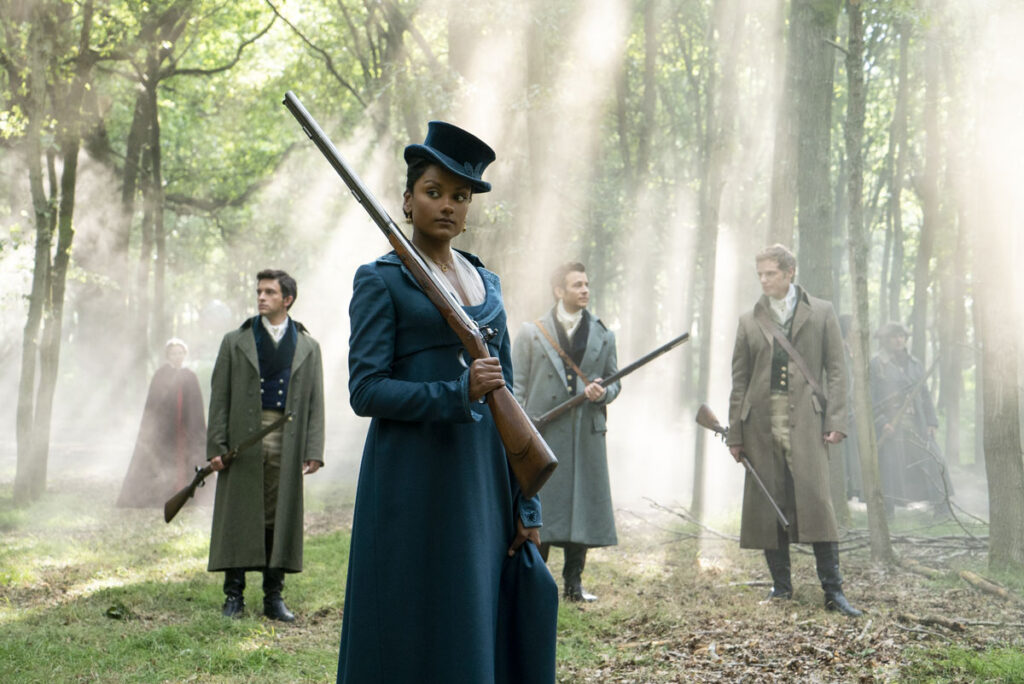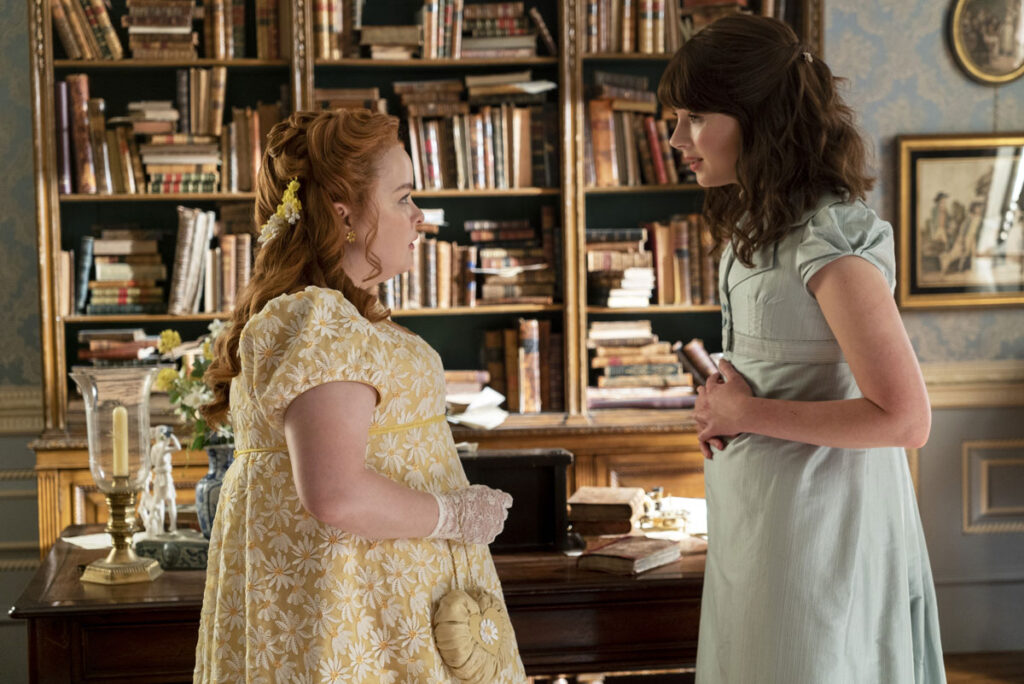 Photos credit Liam Daniel/Netflix