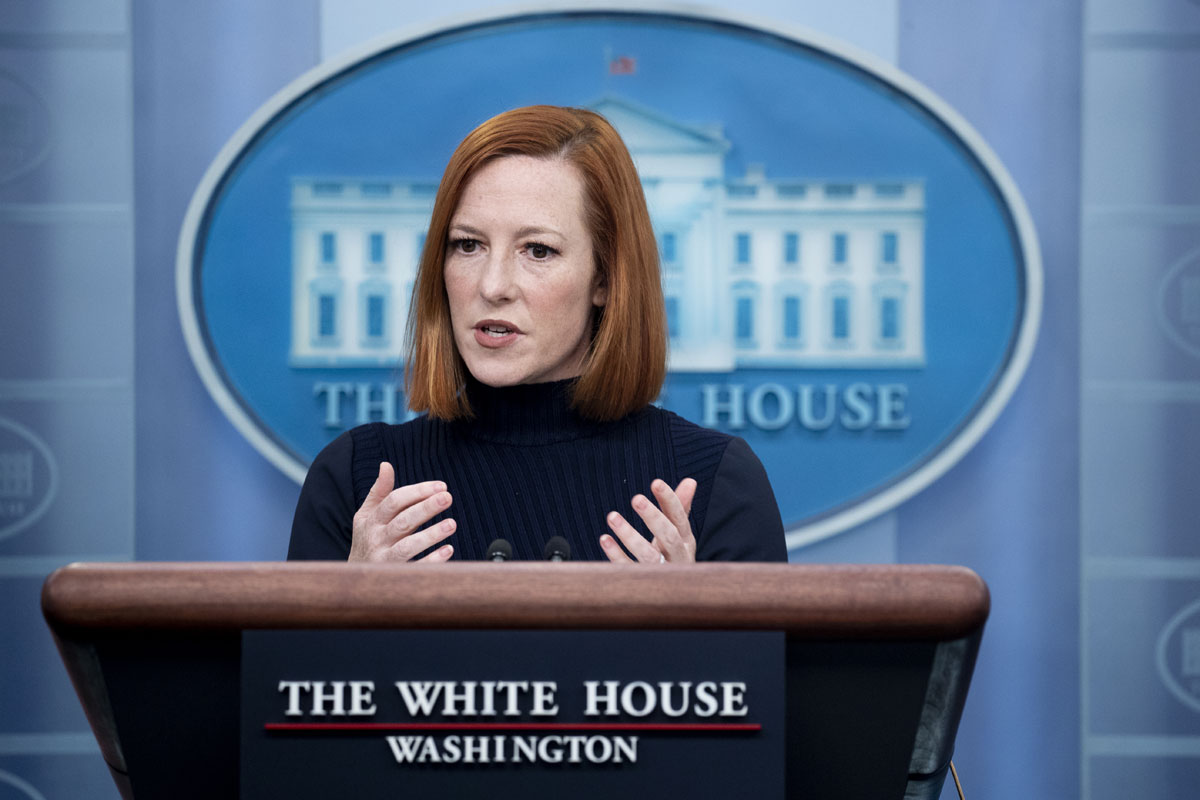 White House Press Secretary Jen Psaki has a "what I do in a day" interview with NY Magazine's The Cut. I've never read an interview with her and came away impressed with how candid, straightforward and insightful she is. Psaki has been married to fellow Democratic operative Gregory Mecher since 2010 and they have a six-year-old daughter and a three-year-old son. Psaki spends 12 hours a day at work, and she has about two hours to be with her children both in the early morning and at night when she gets home. She said last year that she would step down from her position with the Biden administration in about a year. Doing interviews like this may be part of that but it's hard to tell. Here's some of what she said and you can read more at the source. I'm mostly excerpting the parts about her home life, but her work schedule is interesting too.
On her morning routine:
I get up at 5:15 a.m., sometimes 5:45 a.m.. I have a three and a six year old who — we're probably enabling them — come into our room in the middle of the night and get into sleeping bags. When I wake up, they're awake. That's the best quality time. Before most of the world is awake I can build Legos like I did with my daughter this morning. But I can't speak, really, before I have coffee. I also eat a lot of toaster waffles, which sounds really sad when I say it that way, but they can be delicious. I leave the house around 7:15 a.m.

On unwinding after work:
On my best days, I have a good book I'm diving into. I just read Fates and Furies. I also love watching things that have nothing to do with politics. Some of them are fun, some are informative, some serious. I just watched Dopesick, which is about the opioid epidemic. Really incredible, sad, enraging, all of the things. But I also love Queer Eye and Emily in Paris. My kids are at the age where they are tough negotiators. Often, they're not asleep until around 9 p.m. So it really depends on the night, but when I have free time, that's what I do.

On failure and disappointment:
There are moments when you handle something poorly and you disappoint a boss. I think of moments I disappointed President Obama, which he would never remember, but still make me cringe. There are moments in your career when you don't get the job you want or think you should get. I was up for this job twice before, and it was heartbreaking at the time. One of the things I've learned is that people will disappoint you. I don't mean to be too dark. What I mean is, when I was in my twenties or early thirties, I would put mentors or put people I looked up to on a pedestal. My best advice would be to look at people for the gifts they have and what you can learn from them, and not to look to perfection, because that doesn't exist out there.

On handling child care:
You have to figure out what's going to work for you and, most importantly, your kids. We have an incredible nanny — she's a member of our family, and we would not be able to live our lives without her. It's not just because she takes wonderful care of our kids, it's because she provides stability and joy during a very challenging time in the world with COVID, but also at a time when I'm working a lot.
There's so much more in there, including the fact that having children made her feel more ambitious. She's passionate about her work and wants to make the world a better place and model that to her children. I really appreciated what she said about being disappointed both in yourself and others. In a roundabout way she said that she tries to go easy on herself and the people she works with because we're all human.
It's refreshing when high profile people admit they have nannies. We had a nanny when my son was young, I was still married and had just started this site. I was embarrassed about it and didn't talk about her much, even though she was invaluable. Also, that's cute that Psaki loves Queer Eye and Emily in Paris!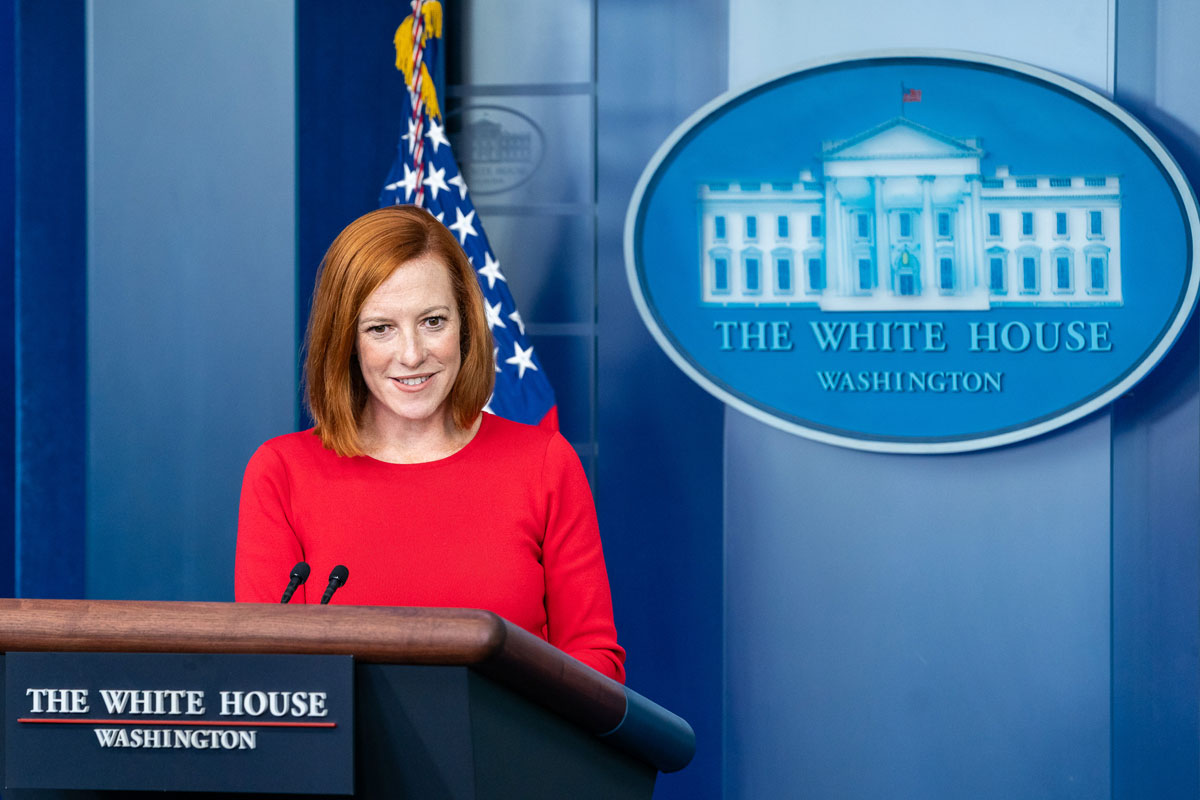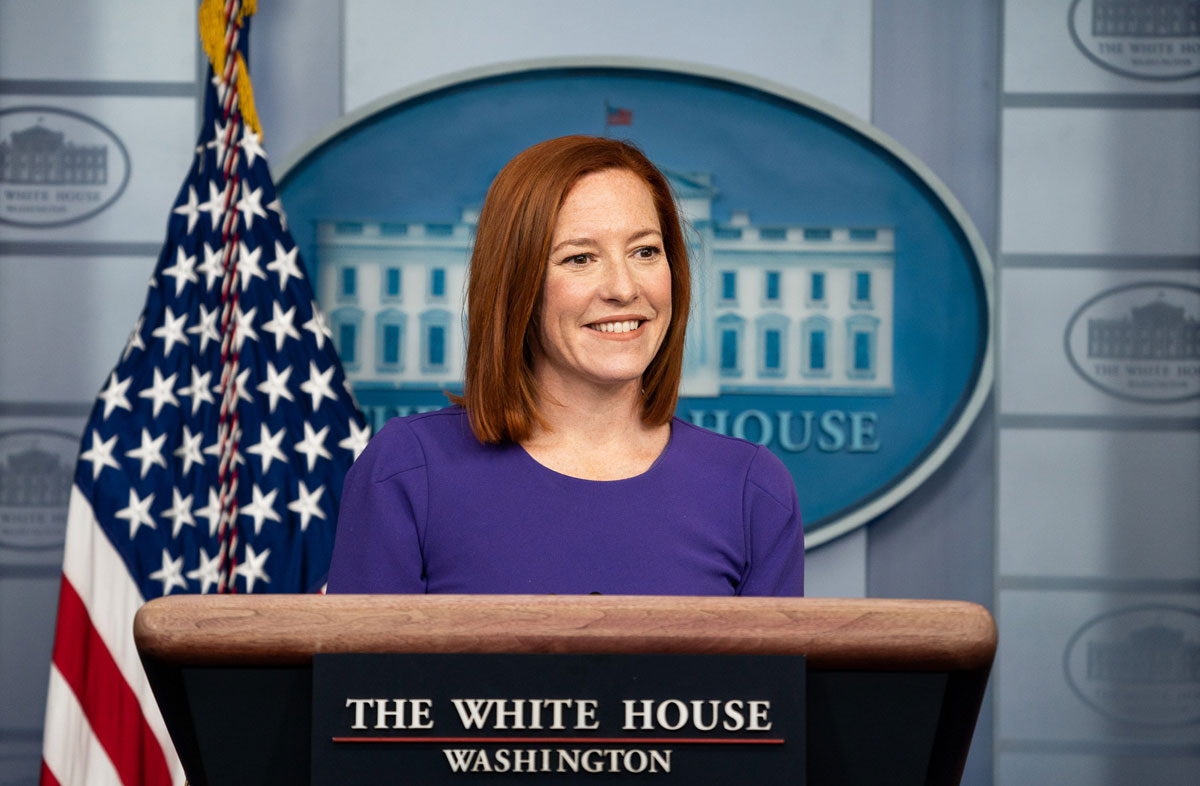 Photos credit: Avalon.red, Instar and Getty Images<