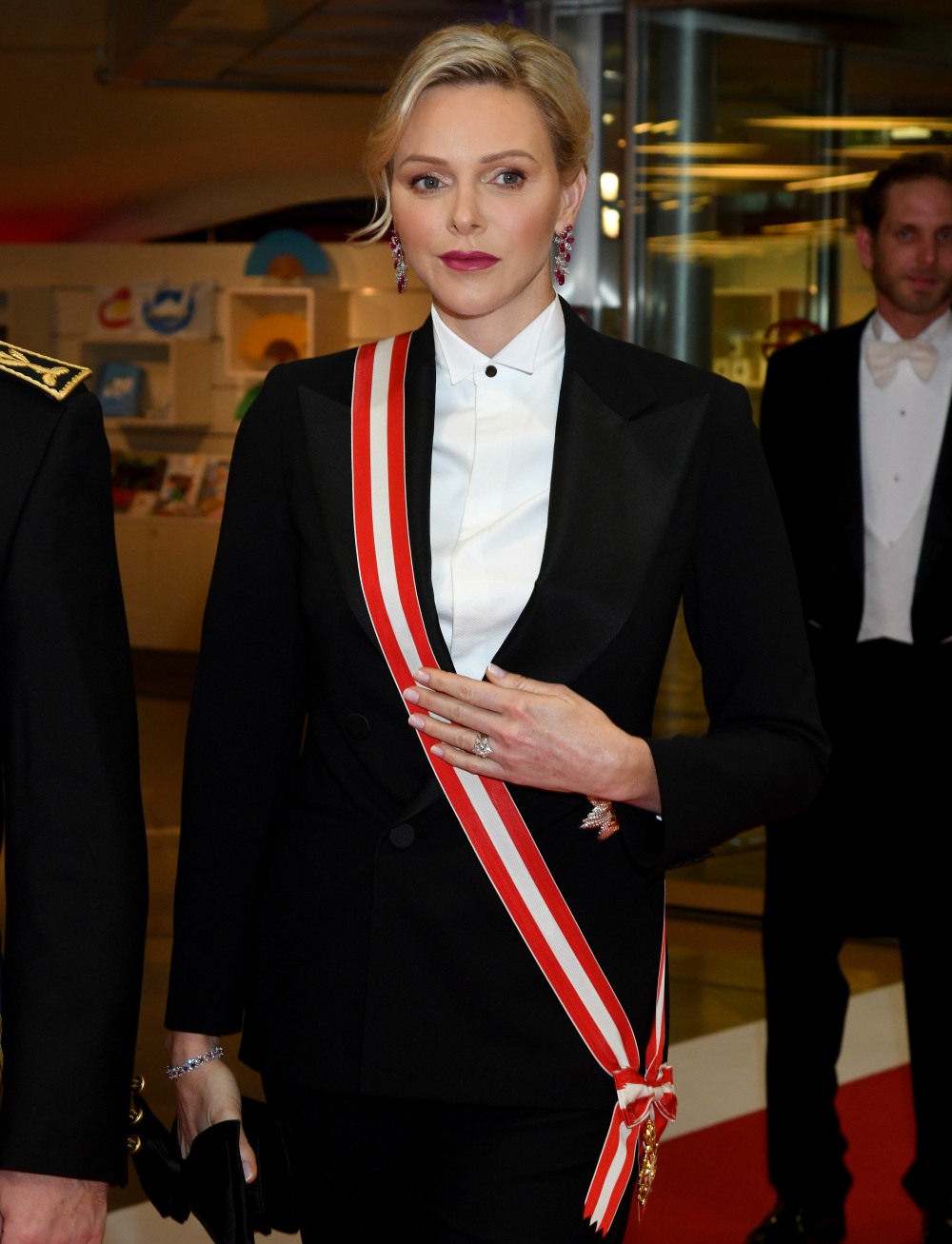 Today is Princess Charlene's birthday. She has not been seen publicly since November 8th, which is when she (finally) returned to Monaco after spending much of 2021 in South Africa. Soon after she arrived back in Monaco, Prince Albert sent her off to an undisclosed "treatment facility" somewhere in Europe. She has not been seen since. She missed Monaco's National Day, she missed her children's birthday, she missed Christmas with her family and now she's spending her own birthday alone, in a "treatment facility."
Princess Charlene of Monaco is understood to be celebrating her birthday alone as she continues to receive treatment for 'emotional and physical exhaustion'. Charlene, who turns 44 today, shared a slideshow of photos to mark the occasion, including candid snaps of her husband Prince Albert, 63, and their seven-year-old twins Jacques and Gabriella.

The video, originally posted by her charity the Princess Charlene Foundation, also shows Charlene meeting world leaders and royals, and celebrates her successful swimming career.
Princess Charlene's birthday marks yet another milestone without her family, after she missed her twins' birthday and Christmas last month.

The former Olympic swimmer was admitted to an undisclosed treatment facility in November, within days of her return to Monaco following a 10-month absence in her native South Africa.

Albert has remained vague as to the exact cause of Charlene's illness, although he has said she is suffering from 'emotional and physical exhaustion'. Last month it emerged she is still 'months away' from a full recovery.

Albert took their children to visit their mother over the Christmas holidays but it is not known whether they are planning a trip to mark her birthday today. The official Monaco palace Instagram account has yet to share anything in honour of Charlene's birthday.
The Instagram for Palais Princier de Monaco (the Prince's Palace) did post the same birthday video, the one which Charlene reposted on her own IG. I absolutely think it's odd/weird that she didn't post a personal message, just as I think it's bizarre that Albert didn't offer some kind of personal message to Charlene on her birthday too. But honestly, this whole f–king thing has been completely weird, from start to finish. Charlene's escape to South Africa, her health issues, her return, her treatment… who even knows. I hope she's okay and I hope she's genuinely receiving world-class treatment.
Albert was out at a football match with the kids and his sister Caroline yesterday: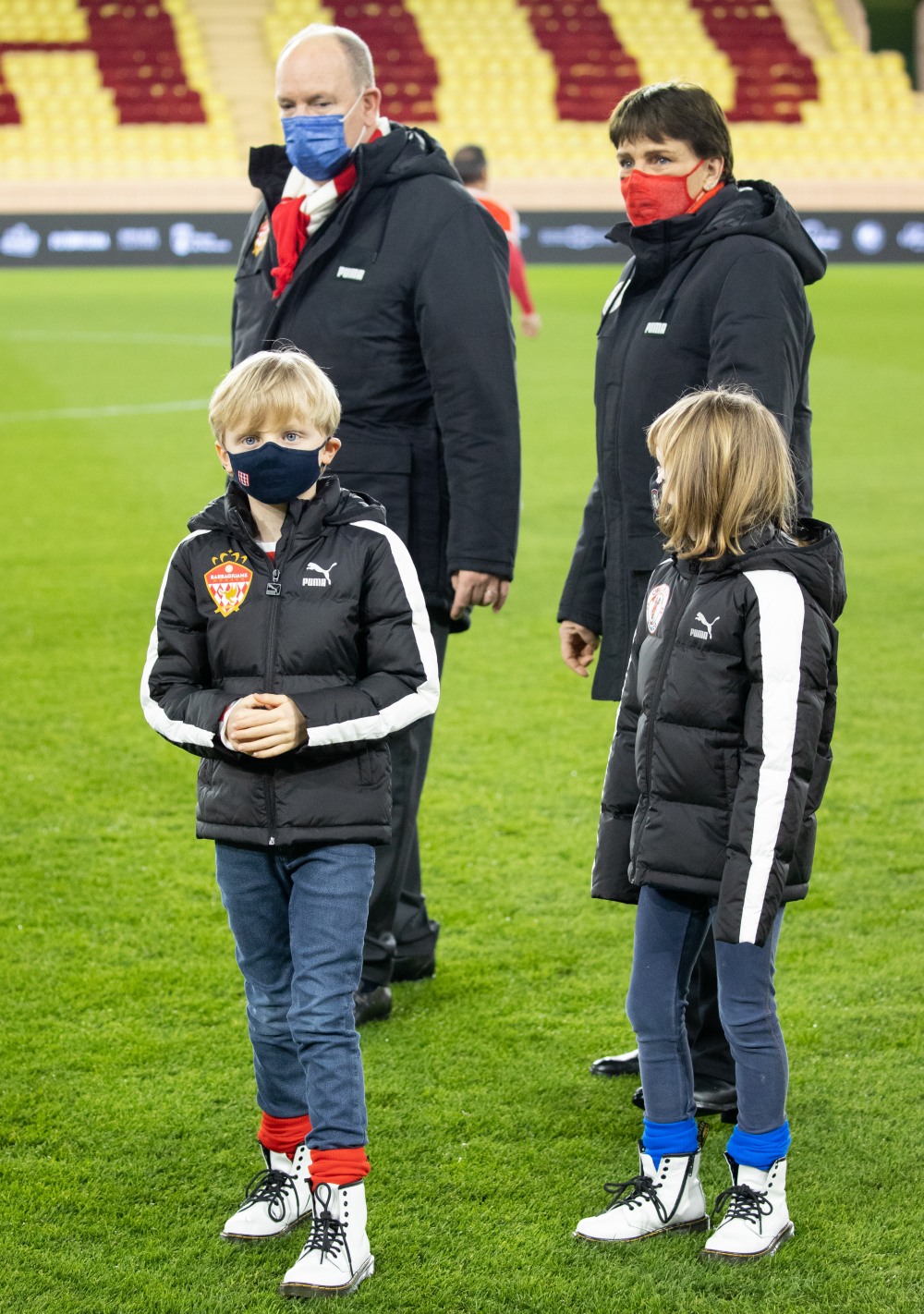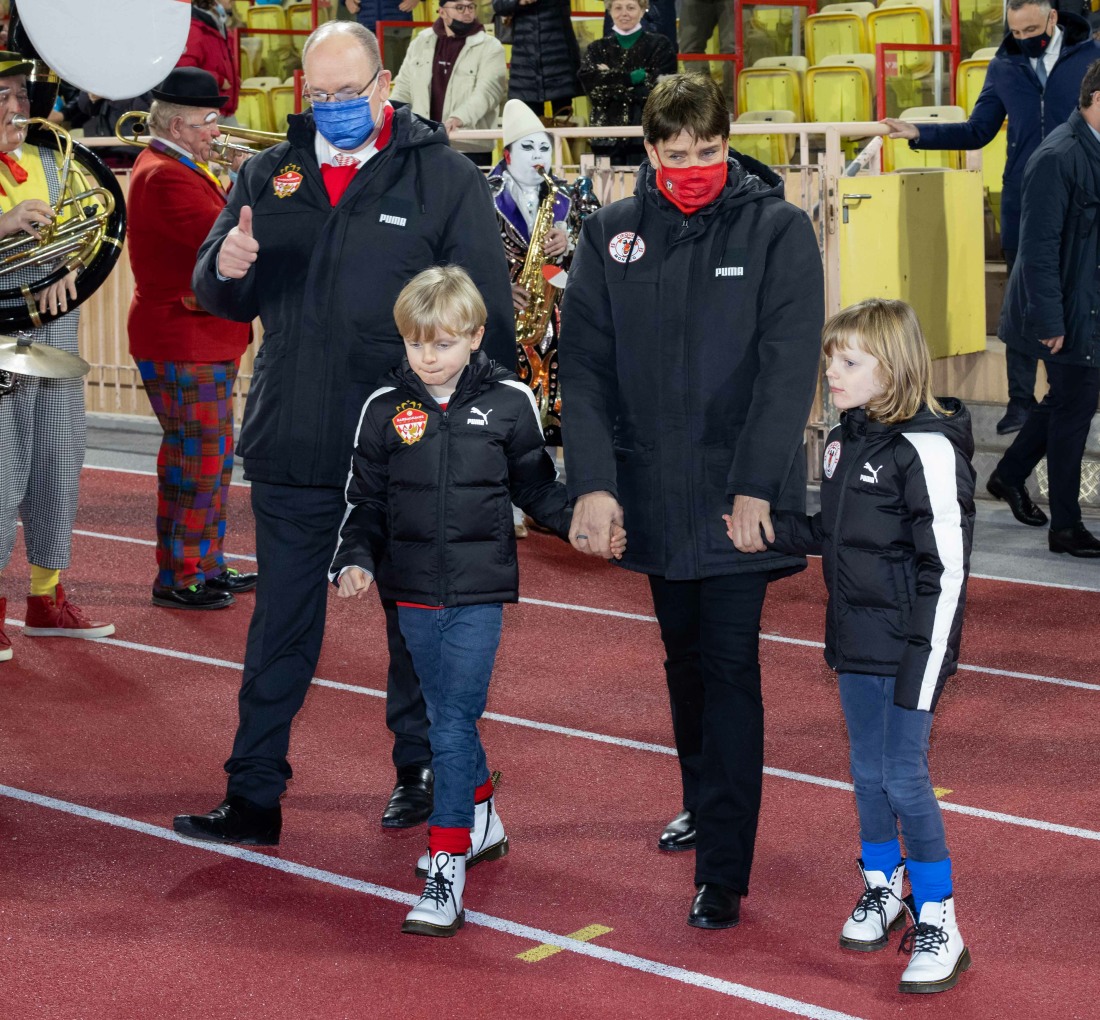 Photos courtesy of Avalon Red.