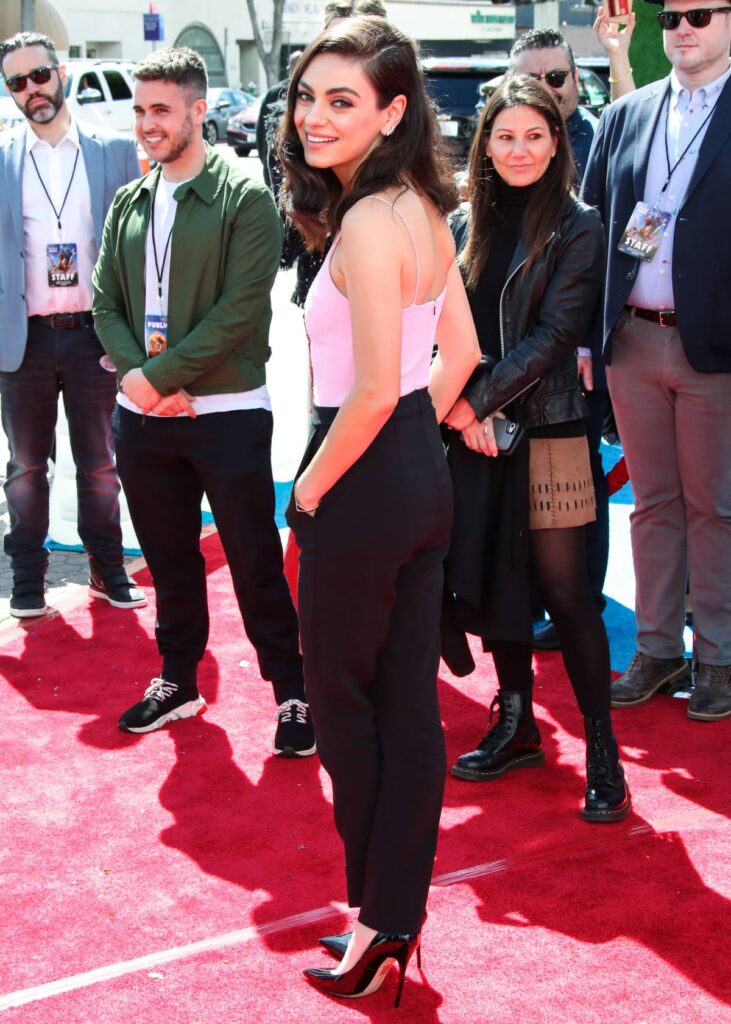 I guess Mila Kunis' new thing is Super Bowl ads. Last year she paired up with husband Ashton Kutcher for a Cheetos ad in which they acted out It Wasn't Me with Cheetos dust and Shaggy. The ad was fine, but a little overhyped. This year, Mila teamed up with Demi Moore for a short AT&T spot. And apparently the whole thing came about because both women… went to the same high school. According to Mila, she reached out to Demi, who jumped at the chance.
It's that time of year again! Companies are pulling out all the stops for their Super Bowl ads, and AT&T enlisted two stars for its spot: Mila Kunis and Demi Moore.

Both women have famously been linked to Ashton Kutcher: Moore is his ex-wife; Kunis is his wife and mother of their children. But did you know they also went to the same high school? They weren't there at the same time, but both attended Fairfax High School in Los Angeles.

Kunis, who met Kutcher on the set of their sitcom That '70s Show, told Entertainment Tonight that she approached Moore with the idea to do an ad together. "It was during my first collaboration meeting with AT&T that we discovered Demi was also a Fairfax High alum," she said. "I thought it would bring humor and laughs to what was already a great ad. I reached out to her and was so delighted she jumped on board."

Added Moore, "Who knew being a Fairfax alum would have brought this unexpected opportunity, to come together with Mila in such a fun and playful way?"
I left out the description of the ad because I posted it below and maybe you wanted to be surprised. We are all familiar with Demi's famously friendly relationship with ex-Bruce Willis and his wife, Emma Heming. I guess if Demi can get along with Bruce and Emma, she can get along with Ashton and Mila as well. Bruce and Demi have daughters together, which is incentive to put hardships aside. But those same daughters were very close to Ashton and maybe they are the same reason Demi mended fences with him as well. Mila and Demi's ad is cute. And I join the commenters on YouTube who said it's great to see these two work together. I'm not shocked, I like both women and they both seem pretty rational – why shouldn't they get along? But I've just never heard of them together. And I'm still not sold on the guy they married. Still, it's nice to see it.
The title of the post makes fun of the whole bathing scandal of 2021, but you know, they really should have leaned into that. Mila could have made fun of herself, which she loves to do. And Demi could have shown off her bonkers bathroom again. The Fairfax High/married to the same guy is an okay angle but let Celebitchy write the next one. We'll give you an ad to remember.
Here's the actual ad (not our ad):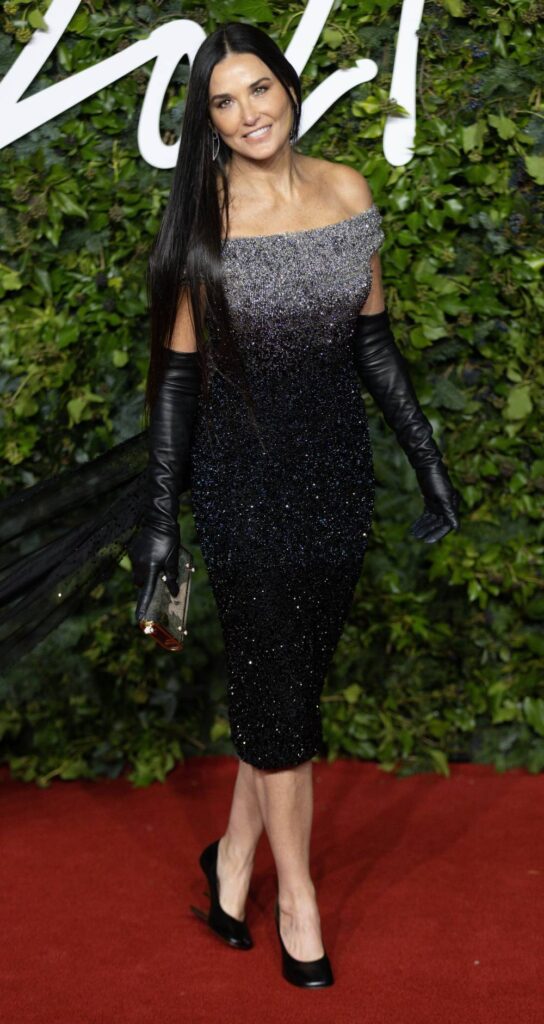 Photo credit:Avalon Red and YouTube