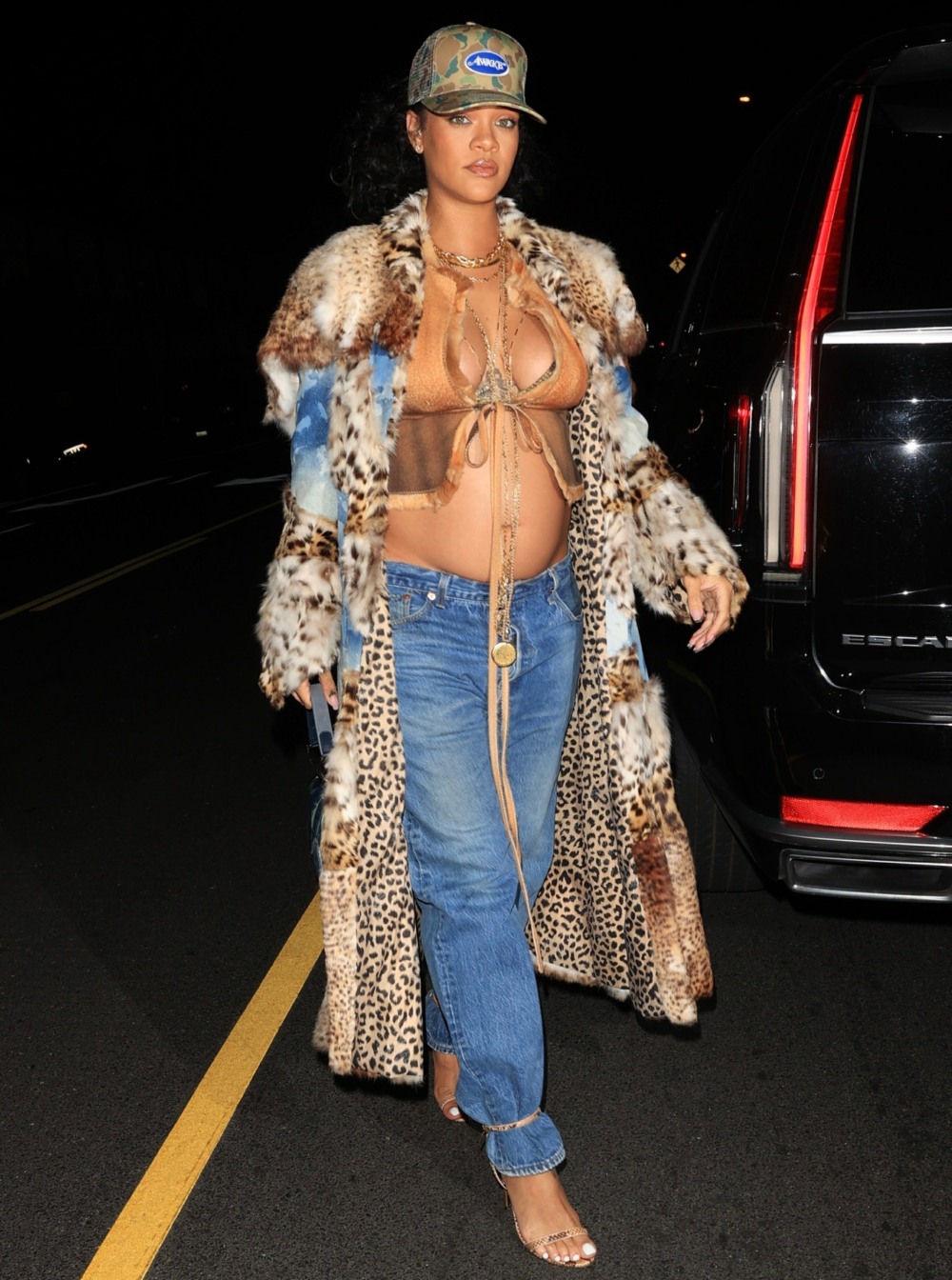 Many pregnant women struggle to figure out what to wear when they're in the in-between bump stages. Their bodies are constantly changing and they don't know what to just go up a few sizes in regular clothes, or to buy a full-on maternity wardrobe. So it is with Rihanna, who decided that she's not going to f–k with maternity clothes just yet. For Rihanna's pregnancy reveal, she rocked a vintage Chanel coat and she left it mostly undone to reveal her bump. For last night's visit to Giorgi Baldi (one of her favorite restaurants), Rihanna wore non-maternity jeans, a tiny crop top and an open animal-print coat. It's pretty great. Rihanna's going to show generations of pregnant women how to dress their bumps. Or in Rihanna's case, don't even try to put clothing on your bump. Expose the bump!
A lot of people are in their feelings about a pregnant woman's maternity style being so… bump-exposing, I guess. She was also seen out this week in another bump-exposing look – you can see the photos here. One, I honestly think that this is Rihanna's in-between style, and when her bump is bigger, maybe she'll actually buy or make some maternity clothes. That being said, if she wants to expose her bump the whole time, so be it. She should! She's a happy pregnant lady and who cares. I hope people don't climb up her ass about it.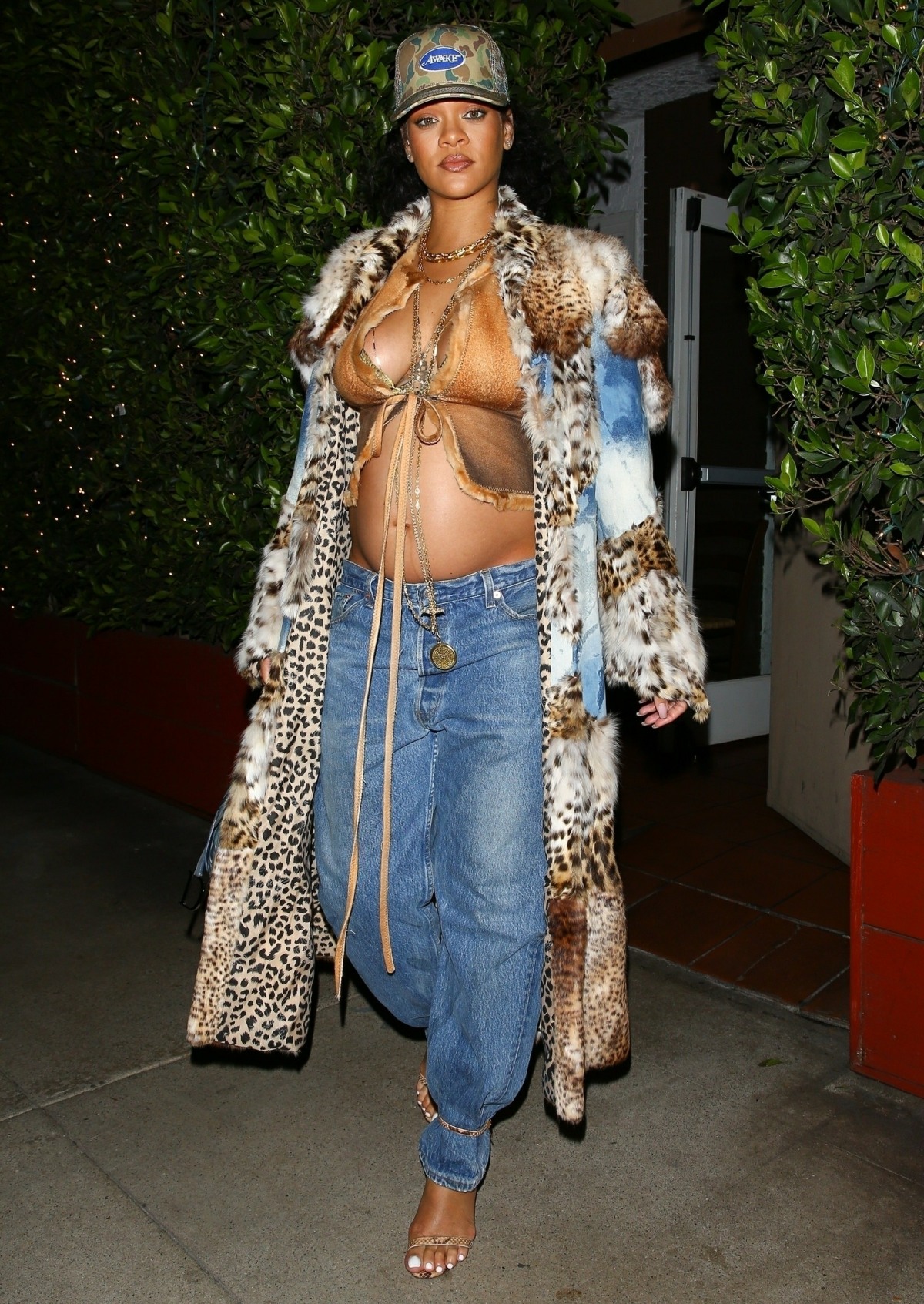 Photos courtesy of Backgrid.