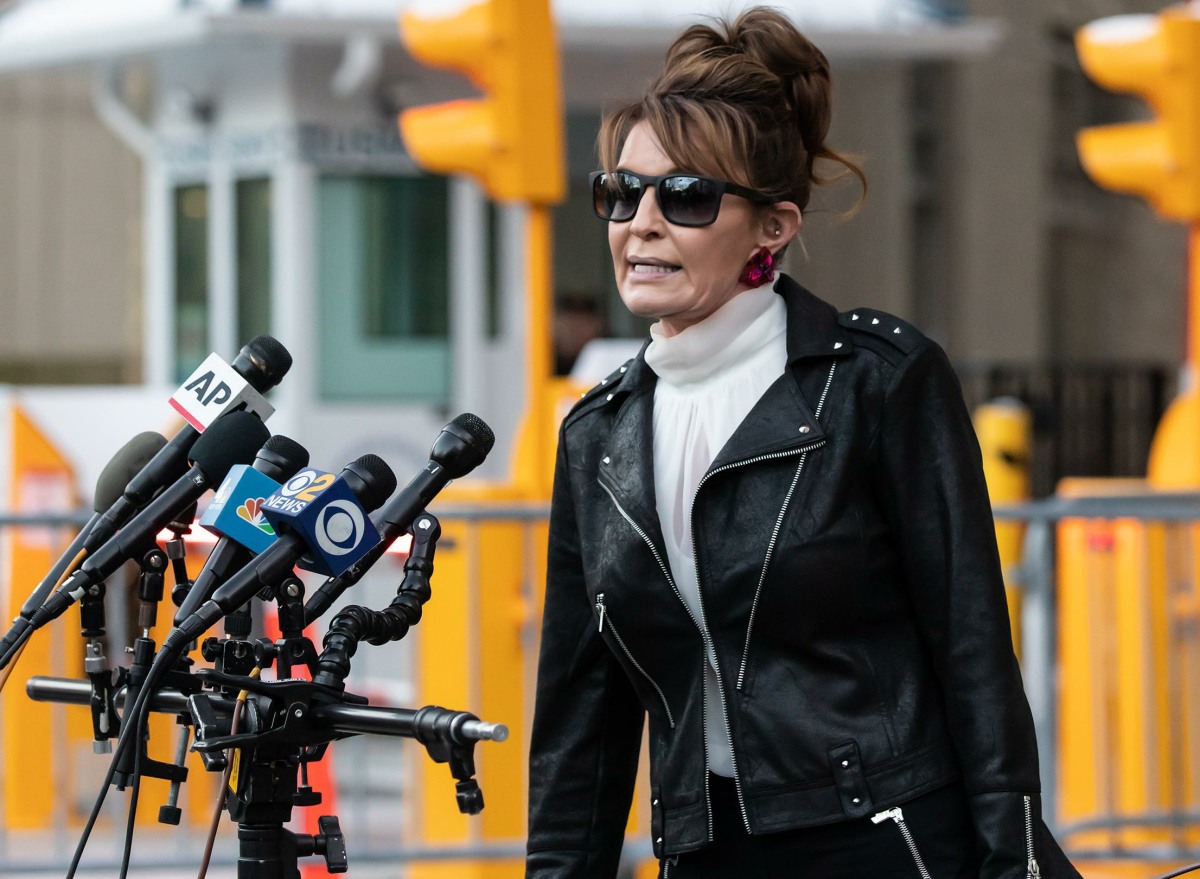 Sarah Palin was in New York for weeks. She wandered around unmasked and unvaccinated, and when she showed up for her court case a few weeks ago, of course she tested positive for Covid. The trial was delayed, which gave her more time to wander around various New York restaurants, shedding the virus and making an ass out of herself. Also: she has a new boyfriend. She's dating ex-hockey player Ron Duguay, and they were seen out together a lot in recent weeks, and they were photographed together.
As for the court case… Palin sued the New York Times for libel after they editorialized about her stance and actions on gun control. Basically, the Times misrepresented Palin's actions in the larger culture of people targeting members of Congress with firearms. Palin's PAC had done an ad in which Democrats were "targeted" in crosshairs, and shortly after, Rep. Gabby Giffords was shot. The ad was discussed in the NYT when Rep. Steve Scalise was shot. Palin thought the Times's coverage was libelous, and some libel lawyers agreed with her. There was a big concern around the case and the NYT's potential culpability. Well, the judge dismissed the case.
A judge said Monday he'll dismiss a libel lawsuit that former Alaska Gov. Sarah Palin filed against The New York Times, claiming the newspaper damaged her reputation with an editorial falsely linking her campaign rhetoric to a mass shooting.

U.S. District Judge Jed Rakoff made the ruling with a jury still deliberating at a New York City trial where the former Alaska governor and vice-presidential candidate testified last week. The judge said Palin had failed to show that the Times had acted out of malice, something required in libel lawsuits involving public figures. U.S. District Judge Jed Rakoff said he let jury deliberations continue in case his decision winds up being reversed on appeal.

"This is the kind of case that inevitably goes up on appeal," Rakoff said in an explanation from the bench.

The Times had acknowledged that then-editorial page editor James Bennet had inserted wording that wrongly described both the map, and any link to the shooting. But the newspaper's lawyers said he made an "honest mistake" that was never intended to harm Palin. To prove malice, Palin's lawyers had to show that Bennet knew the wording was false or he knew that there was "a high probability" that it was false, the judge said.

Despite his ruling, Rakoff said he was "hardly surprised Ms. Palin brought a lawsuit. … I think this is an example of very unfortunate editorializing on the part of The Times."
LOL, after all of that. But I get it – the New York Times made a stupid mistake but not a malicious mistake, and Palin's lawyers could not prove "malice." So here we are. Palin thought that she was taking down the "lamestream media" and getting a fat payday and the judge was like "hon, you actually don't have much of a case."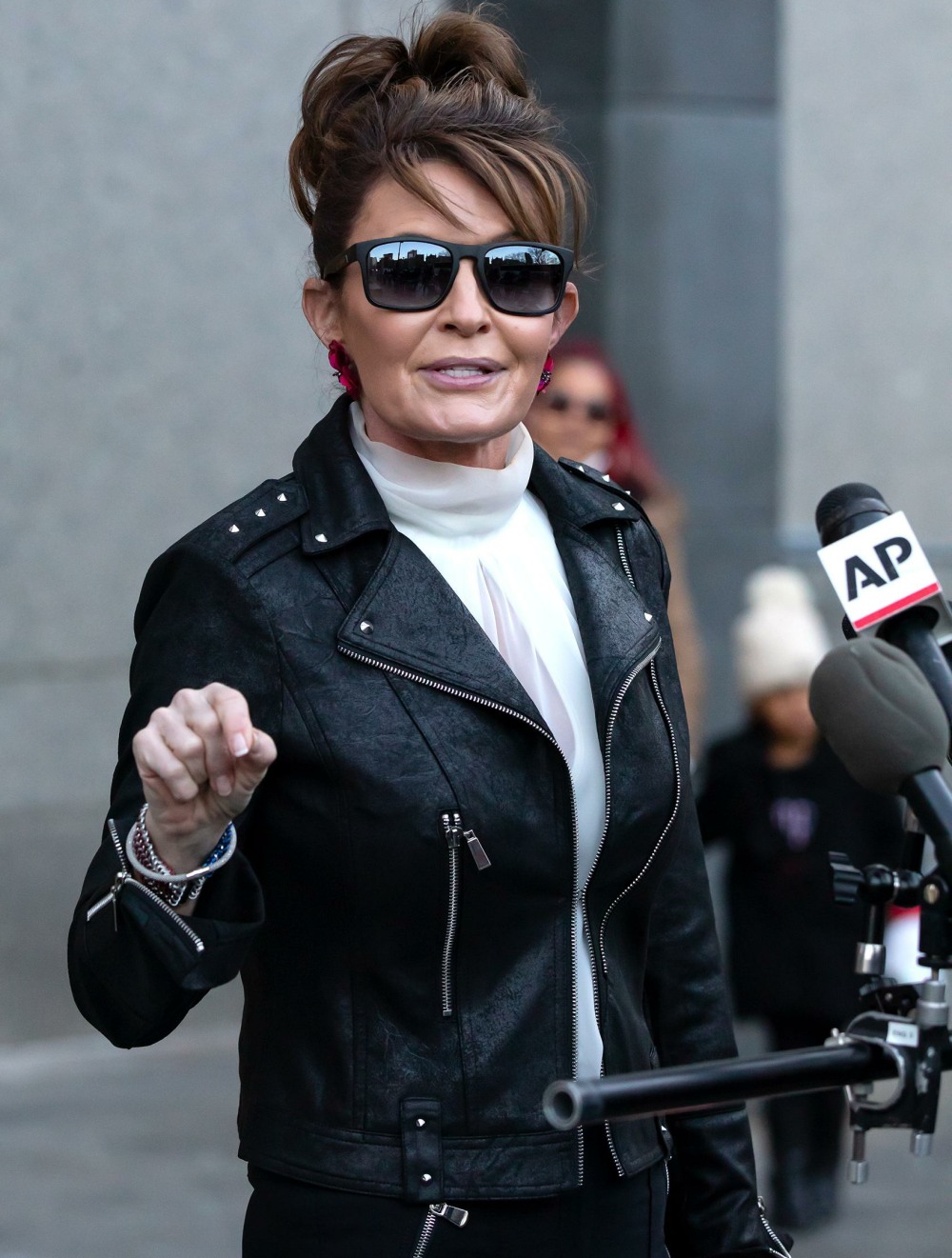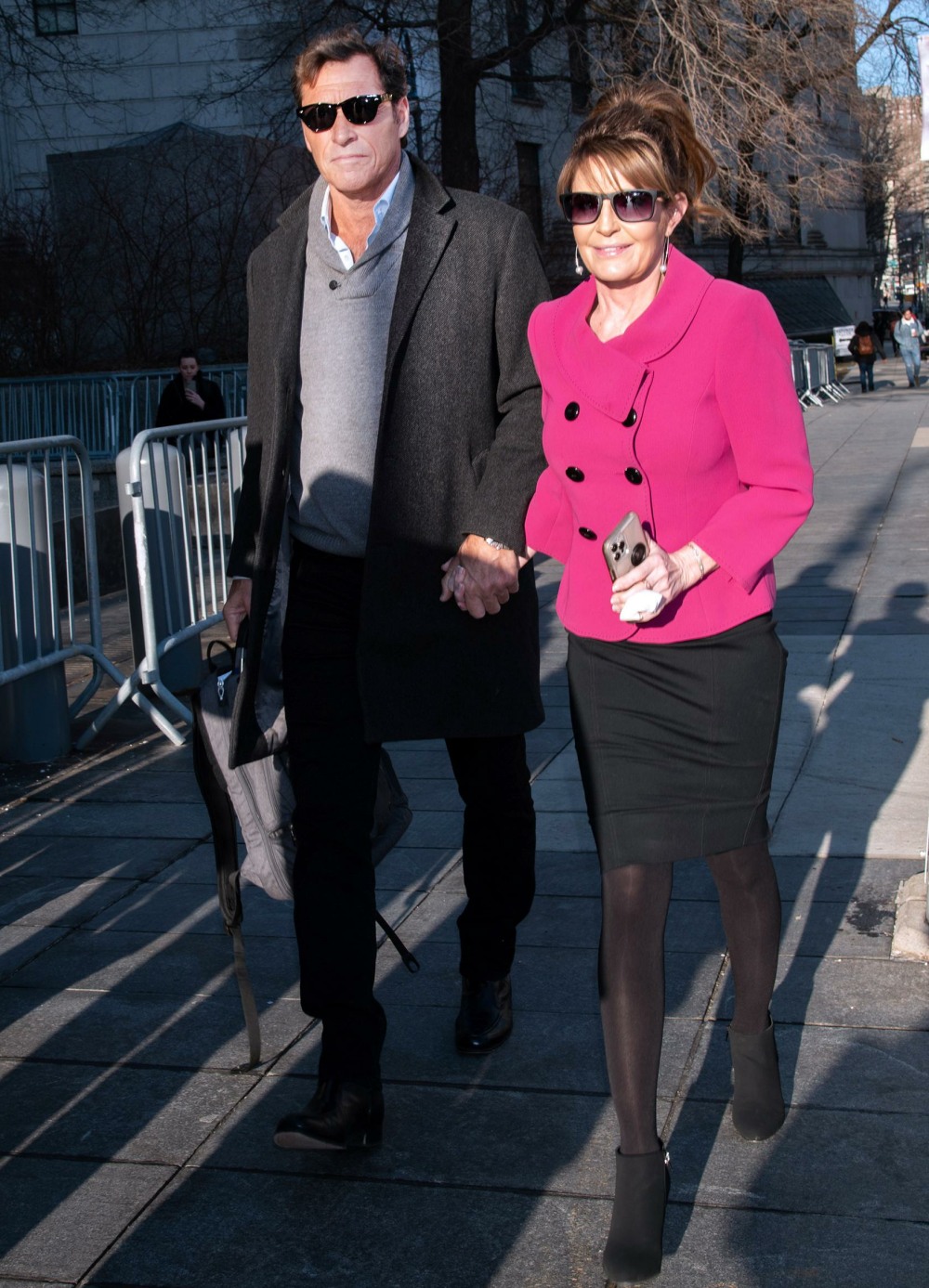 Photos courtesy of Instar.