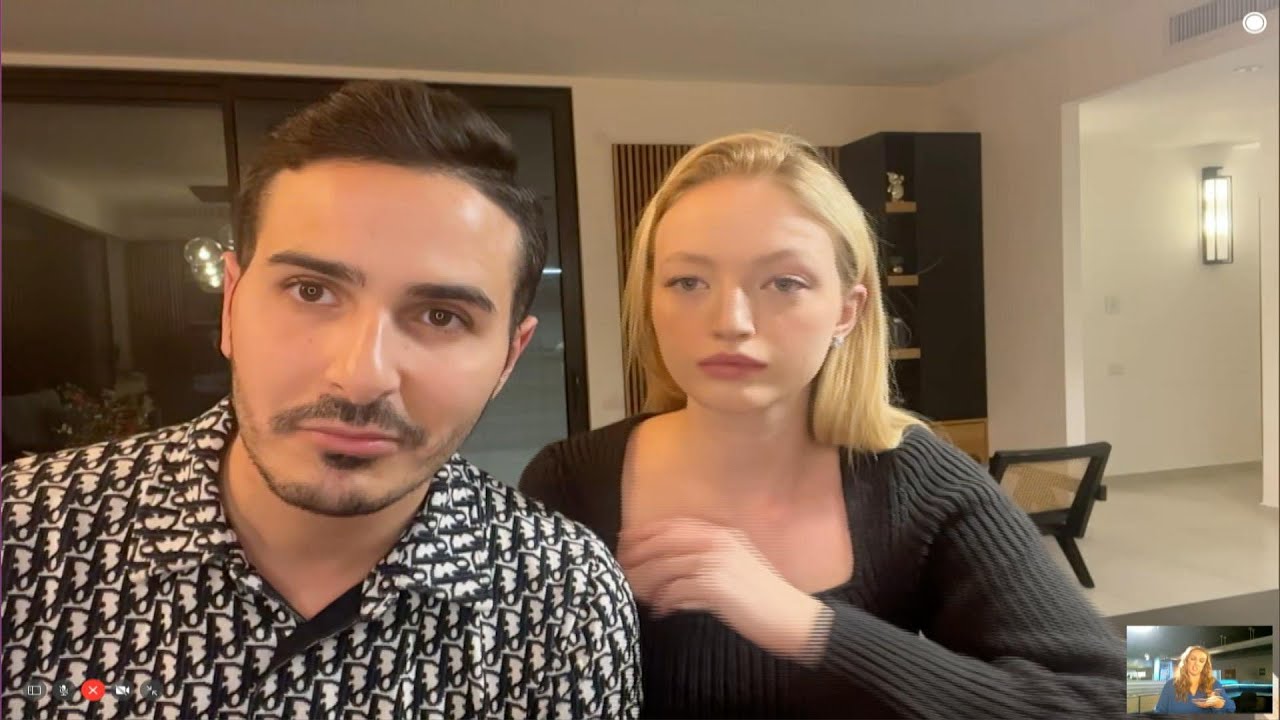 In news that's somewhat inevitable, the Tinder Swindler aka Simon Leviev, has an interview airing in two parts today and tomorrow on Inside Edition. We heard last week that Simon has an agent and is hoping to host a dating podcast, land a dating show and/or write a book. That sounds delusional, but unfortunately there's a lot of interest in him. He seems to have already been paid for an interview because you know he's not doing this sh-t for free.
Here's more and you can see a teaser clip below. EW has another clip.
"I was just a single guy that wanted to meet some girls on Tinder," Leviev tells Inside Edition in his first interview since the Netflix release, airing in two parts on Feb. 21 and Feb. 22. "I am not a Tinder Swindler."

In another clip on Entertainment Weekly, he says, "They present it as a documentary but in truth, it's like a complete made-up movie."

Leviev, who's joined by his girlfriend in the interview, also says, "I'm the biggest gentleman in the world."

The alleged swindler disguised himself under various aliases but is widely recognized as Leviev, who allegedly claimed he worked in a dangerous diamond business and was the son of billionaire Israeli diamond oligarch Lev Leviev.

Though he was convicted of fraud, theft, and forgery and sentenced to 15 months in prison in December 2019, he was released early only five months later.

He was also banned from Tinder after the release of the documentary.

"We have conducted internal investigations and can confirm Simon Leviev is no longer active on Tinder under any of his known aliases," Tinder said in a statement to Variety.
Given how much of a seasoned liar Simon is, I doubt we'll cover the actual content of his interview. He's a narcissist and a con artist, and all they do is talk around things and make themselves the victim. You can predict how he's going to spin this. I feel sorry for the young girlfriend shown in the preview as she's in for a world of hurt.
Following the popularity of this documentary, both Tinder and Bumble have issued warnings to users about romance scams, which are all too common. Simon has also started another Instagram account, claiming his last one was hacked. In his Instagram stories he's asking for sponsors.
Two of Simon's victims, Cecilie Fjellhøy and Pernilla Sjoholm, and the documentary's director, Felicity Morris, were on the Tamron Hall show last week. Pernilla made it clear that this is serious and that it's heartbreaking that companies would do business with Simon.
"To be honest, I was heartbroken to see any company to collaborate with a criminal, he is wanted, still, in Europe, so he's just hiding in Israel at the moment. I think he has crimes against him, allegations against him in the U.S, as well, but no…

"It's honestly heartbreaking. I mean, like, we're coming out here, sharing our story, trying to share the world a criminal and what he's doing and for anyone to collaborate with these types of people, it's very heartbreaking. To see he has a manager, it's a woman. As a woman, I don't know how you can go to bed at night. I mean, this could be your daughter that this happened to, it could be your sister, your family member that this happened to. It's not that he scammed us, he put death threats on us. It's serious things."
[From the Tamron Hall show via ET Canada]
Simon is now on Cameo recording videos for $200 a pop. As we've discussed, Simon used coercive control on these women. That angle was missing in the documentary except for what was shown when he threatened Pernilla over the phone. It's also been missing in most of the media coverage about this case. Simon Leviev is an abusive criminal and shouldn't be able to capitalize on his crimes.