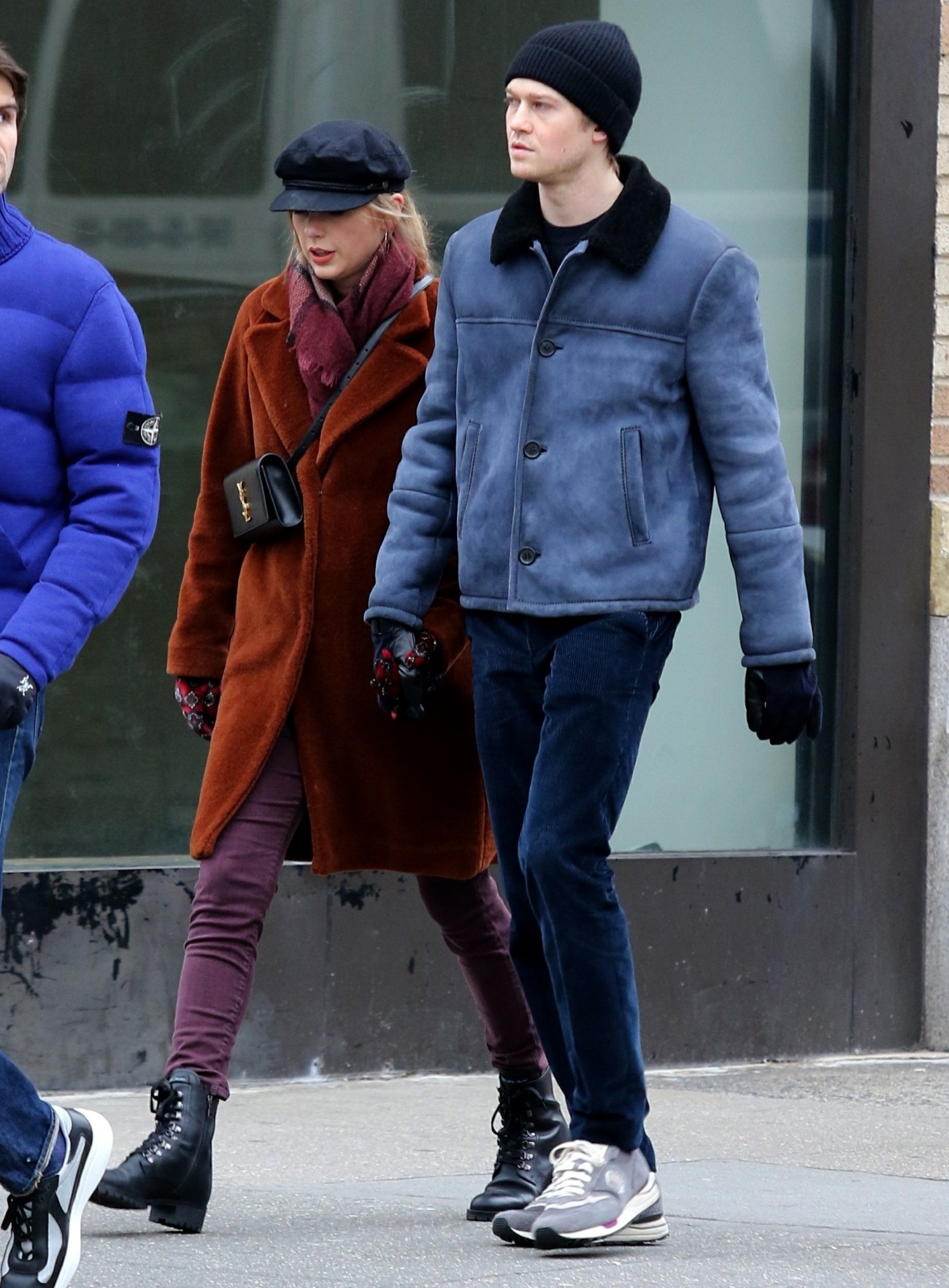 Taylor Swift and Joe Alwyn have been together for five and a half years or thereabouts. This is Taylor's longest relationship and, by the looks of it, probably her healthiest? Joe has his own career but it's not like he's headlining blockbusters every six months. He's more like a character actor working consistently. He doesn't seem to be in his feelings about being with a wildly rich and successful woman either. I've heard rumors that they're genuinely pretty low-key, or as low-key as a couple can be with homes in London, Nashville, New York and LA.
Every six months or so, there are "rumors" about an engagement. So far, neither Taylor nor Joe has confirmed anything, ever. Although if we learned that Joe and Tay had slipped away and eloped a few years ago, I would not be surprised. Anyway, we're in another round of engagement rumors and I think this ET piece was the reason why:
Taylor Swift and Joe Alwyn have figured out the secret to making their relationship work. A source tells ET that the 32-year-old singer and 30-year-old actor "are very happy in their relationship," and prefer to "keep their private life private."

"They've been enjoying their time as a couple," the source says. "They have spoken about their future together and feel very secure about their relationship." As for how they're able to balance both work and romance, the source notes, "They're supportive of each other's careers and of each other in general. Both of them have been busy with work and they completely understand how to balance hectic schedules and still make time for each other. It's part of why their relationship really works."
When Taylor released the music video for "I Bet You Think About Me," I kind of wondered if the visuals were supposed to be some kind of cue directed at Alwyn. I mean, it all takes place at a wedding and she even wore a wedding gown and had a "dance" with a groom. It was like: HEY JOE LOOK AT THIS. Even the Snake Fam noticed that and they were speculating that Taylor wants to get married soon. I don't know! Whenever I write these JoeTay engagement rumor stories, I always think back to her appearance on Graham Norton years ago when she made a joke about prenups and losing half of her money in a divorce.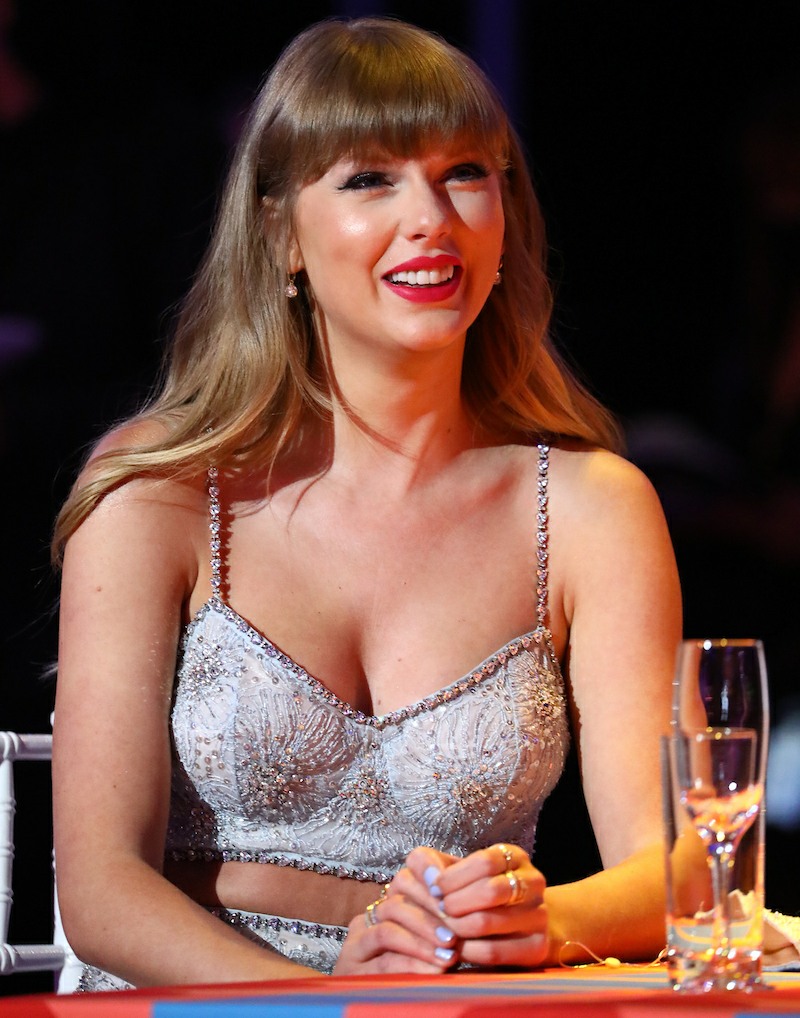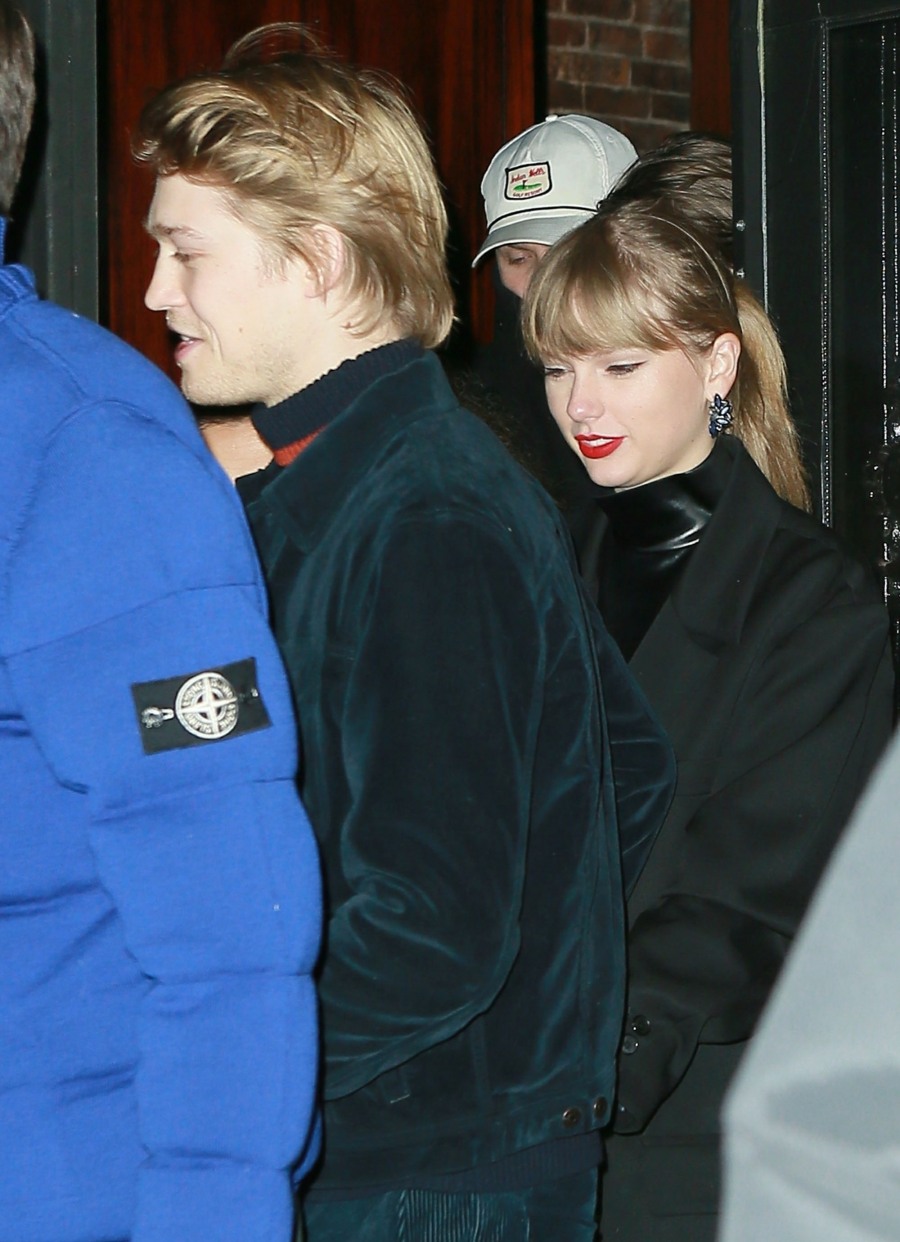 Photos courtesy of Avalon Red, Backgrid.