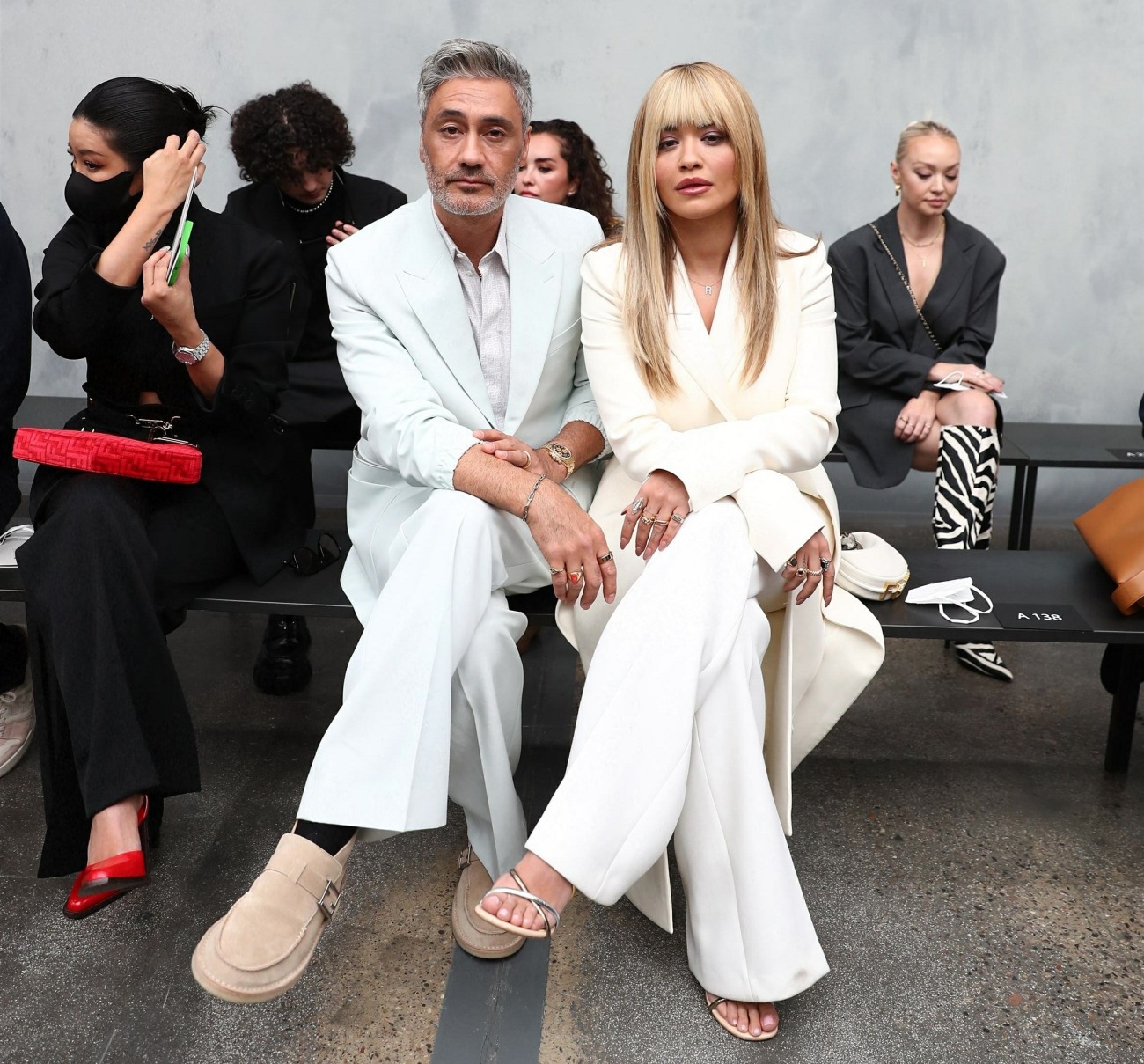 When Taika Waititi and Rita Ora first got together last April/May, I thought it was mostly about convenience more than anything else. Convenience in the time of Covid, especially since they were both in Australia during strict lockdowns and neither of them could fly anywhere freely and come back. They were both working and I thought "well, this won't last but have fun." No, they're a real couple now. They go to premieres together and show up on each other's social media and they even went to the Met Gala together.
As you can see, they're going to fashion shows together now too. These are photos from the Fendi show in Milan. They flew all the way to ITALY to pose together! I mean, I guess. I still find them to be an "odd couple" but I've also sort of gotten used to them at this point. Maybe we need to stop thinking of Taika as this hipster auteur who would never get with a B-list pop star who loves attention. He is that guy. Also: I think he's still technically married? Did he and Chelsea Winstanley ever officially divorce? They've been separated since 2018 and they have two young daughters. Hm.
I hate how much I love Rita's outfit. I want that coat.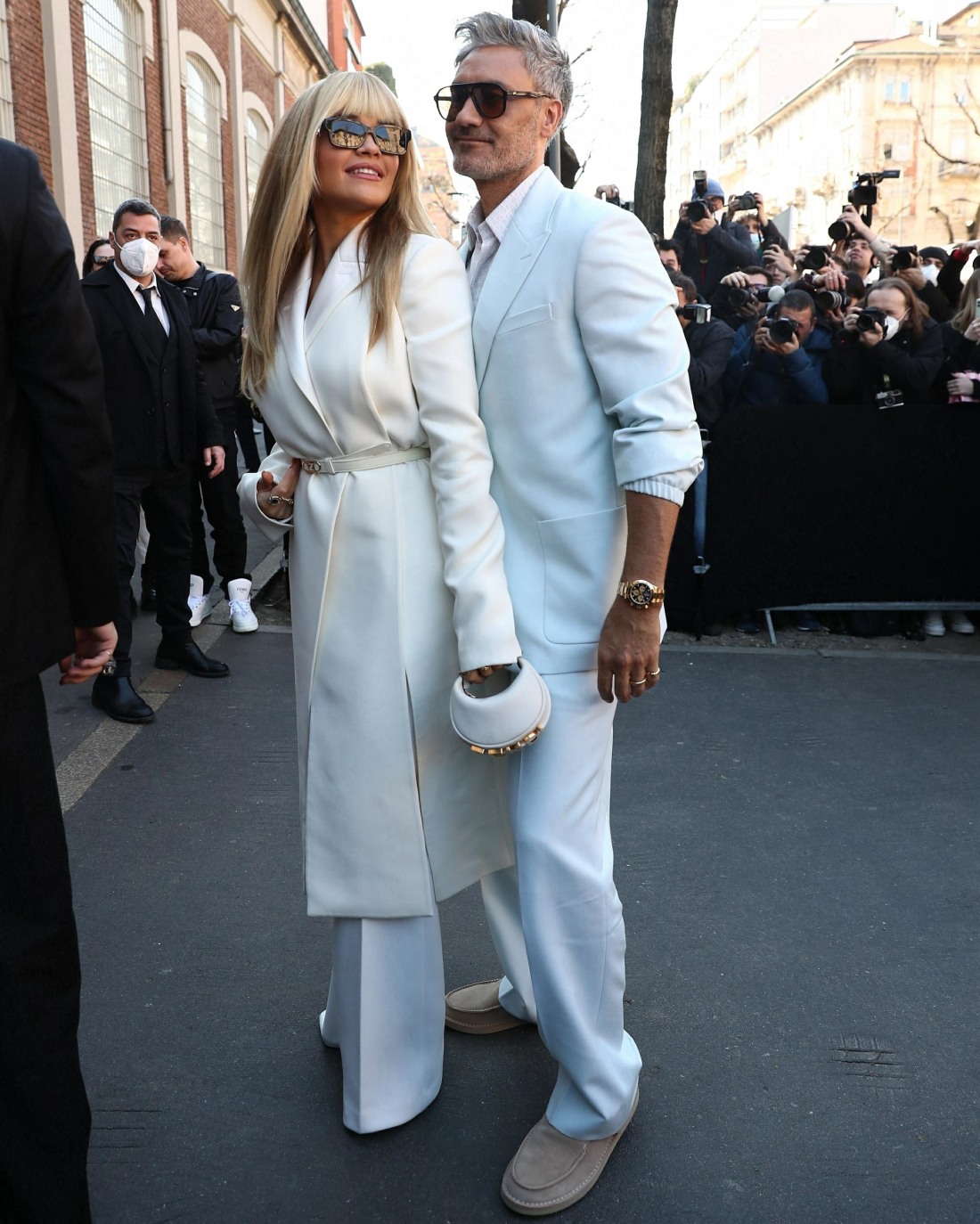 Photos courtesy of Backgrid.

Milan, ITALY – Rita Ora and her companion Taika Waititi during the F/W 2021/2022 Fendi fashion show in Milan. Pictured: Rita Ora, Taika Waititi BACKGRID USA 23 FEBRUARY 2022 BYLINE MUST READ: Best Image / BACKGRID USA: +1 310 798 9111 / usasales@backgrid.com UK: +44 208 344 2007 / uksales@backgrid.com *UK Clients – Pictures Containing Children Please Pixelate Face Prior To Publication*
Milan, ITALY – Rita Ora and her companion Taika Waititi during the F/W 2021/2022 Fendi fashion show in Milan. Pictured: Rita Ora, Taika Waititi BACKGRID USA 23 FEBRUARY 2022 BYLINE MUST READ: Best Image / BACKGRID USA: +1 310 798 9111 / usasales@backgrid.com UK: +44 208 344 2007 / uksales@backgrid.com *UK Clients – Pictures Containing Children Please Pixelate Face Prior To Publication*