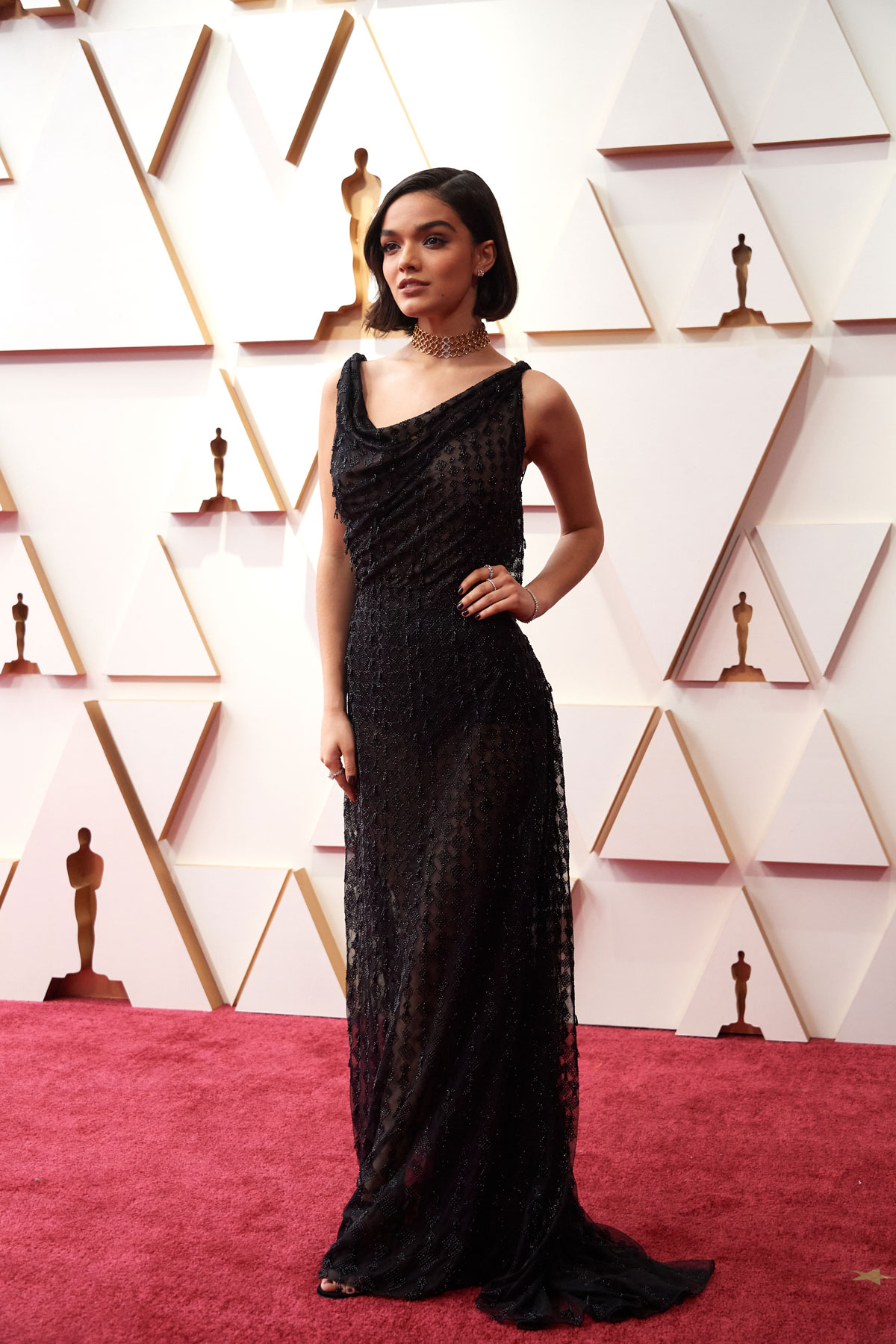 Rachel Zegler, the star of Best Picture nominee West Side Story, was famously not invited to the Oscars up until less than a week ago, after she made it public that she wasn't extended the courtesy. She joked about this during her presenting duties, saying "I never thought I would be here six days ago. Dreams really can come true really fast."
Rachel was in a sheer patterned black Dior with a scoop neck. Her styling really complements the look and I love her hair in a bob like that. She is an absolute knockout.
Look at her makeup and that incredible choker.
Embed from Getty Images
Co-host Regina Hall was in a chiffon brown Vera Wang dress on the red carpet that was slightly see through. This color is a little muted for me, but it looks amazing on her. I love how the bodice is cut and so precisely layered. She is 51 and gives me hope.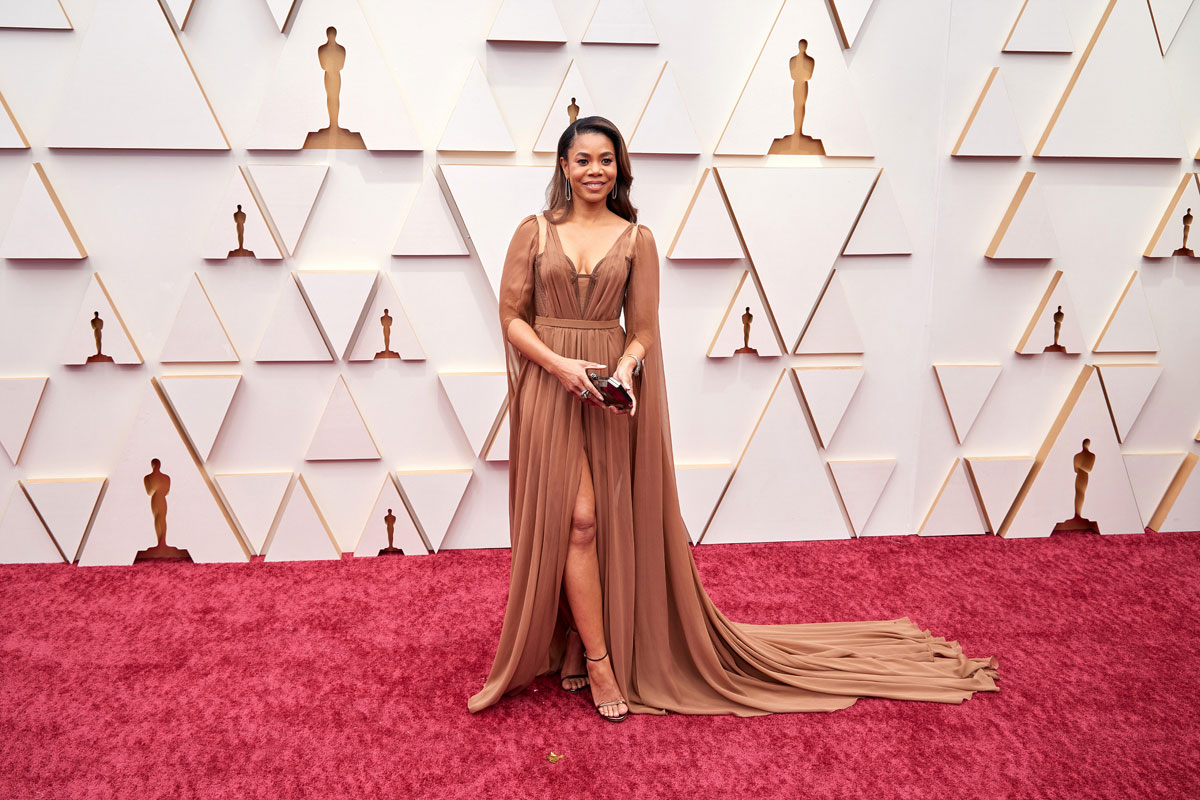 Amy Schumer was in this weird Oscar de la Renta with a bow on the front that makes it looks like her boobs are walking. I will grudgingly admit that she was better than I expected.
I still feel like Wanda Sykes could have hosted on her own. Here she is with her wife, Alex. They have two children together, 12-year-old boy and girl twins, Olivia and Lucas. They have been together since 2006 and are still crazy about each other!
Embed from Getty Images
Photos credit: Avalon.red, Instar and via Instagram