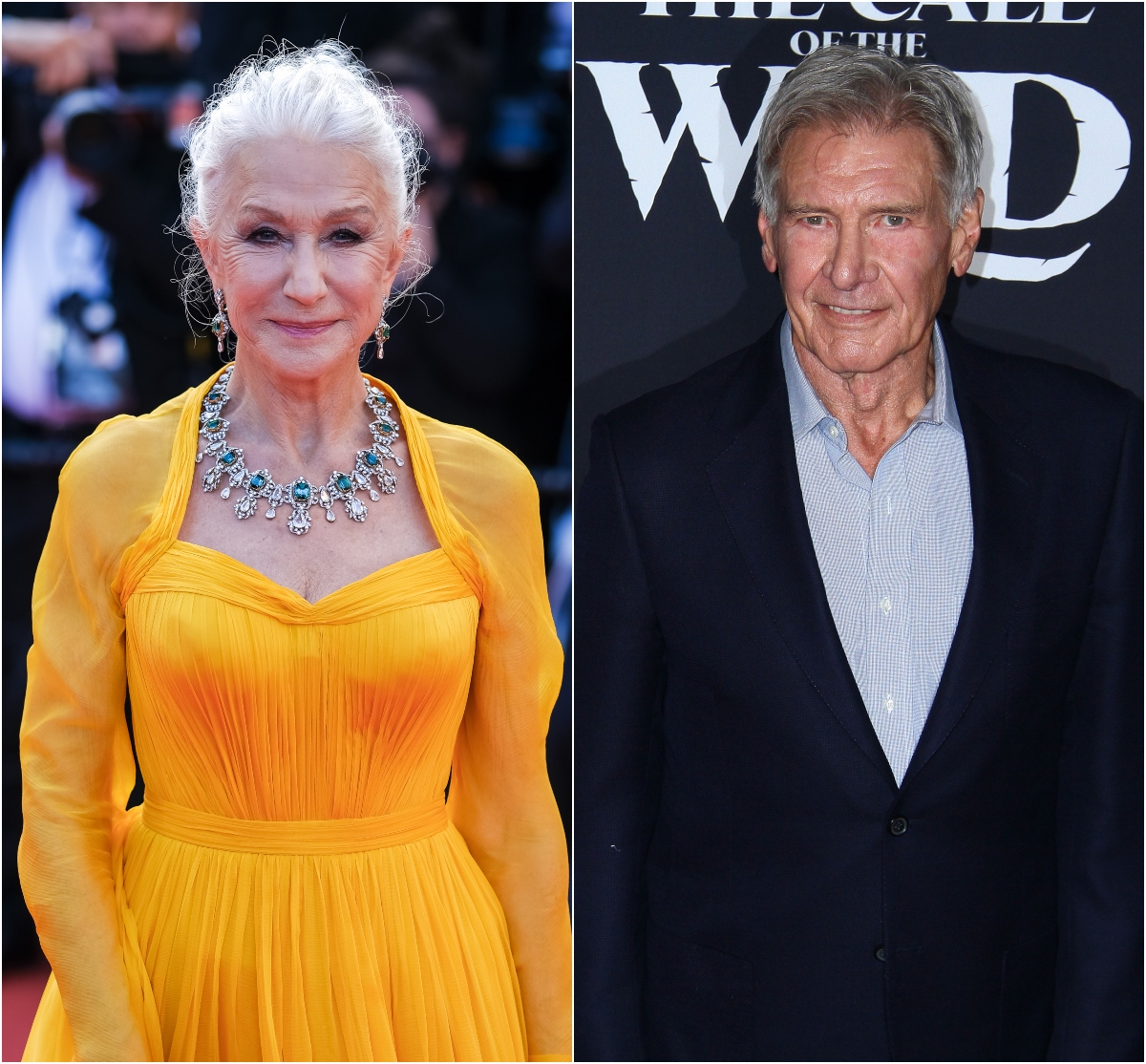 I'm late to the Yellowstone train and have not yet watched the spinoff, 1883, with Tim McGraw and Faith Hill. I'm about halfway through season three in the original, with Kevin Costner, Wes Bentley and Cole Hauser, on Peacock. Yellowstone is the show that got me to subscribe to Peacock! (I suspect it will be a while before I watch 1883 since that's only available on Paramount + for some reason.) I love Yellowstone, it's fast-paced and the characters are incredible, although the female characters seem one-note and extreme compared to the men. Hopefully they'll bring more diversity to the writing team for the recently announced second Yellowstone prequel, 1932. It was just announced that Helen Mirren and Harrison Ford are attached to star!
The series, which has a working title of 1932, will begin streaming on Paramount+ this December.

"The next Yellowstone origin story will introduce a new generation of the Dutton family and explore the early twentieth century when pandemics, historic drought, the end of Prohibition, and the Great Depression all plague the mountain west, and the Duttons who call it home," the network said in a statement.

Paramount+ first teased the new series at the beginning of February, with Chris McCarthy, president and CEO of ViacomCBS Media Networks and MTV Entertainment Studios, calling it a "new chapter" for the Yellowstone universe.

"We look forward to bringing fans even more of the Duttons' origin story," the network shared at the time.

The new series' release follows the success of Yellowstone's first prequel, 1883, which stars real-life couple Faith Hill and Tim McGraw as James and Margaret Dutton.

1883, which Paramount+ announced will return for more episodes, toppled the streaming services' global record for their most-watched content ever.
The fact that 1883 is the most-watched show on Paramount+ tells you everything you need to know about their place in the streaming wars. From what I can find, Paramount+ lost Yellowstone to Peacock too. (JustWatch says there's only one season of Yellowstone on Paramount+.) That's not to say that 1883 isn't hugely popular, just that there's not much on Paramount+. They do have The Lost City, Halo and The Offer, so maybe they're a contender.
Getting back to this exciting news, I will definitely watch the rest of Yellowstone and at least start 1883 in preparation. Whether or not I stay subscribed to Paramount+ until 1932 comes out depends on the quality of their other shows and if I remember, frankly. At lot of these streamers depend on people like me forgetting to cancel. In the mean time they should work this casting news into the fifth season of Yellowstone! We need to see an old timey photo of these hard-scrabble yet regal Dutton ancestors sitting on a table somewhere in their log home mansion. Maybe little Tate can pick up the picture and ask his grandpa about it.
Photos credit: Avalon.red and via Instagram