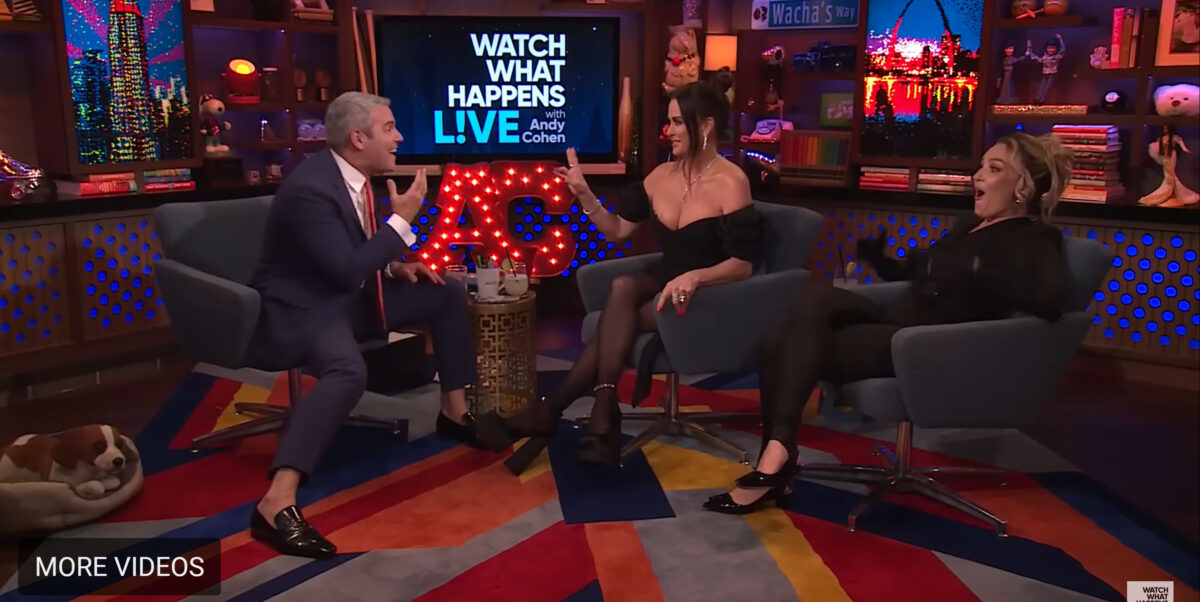 Andy Cohen has put his foot in his mouth again. On his show the other night, he accidentally revealed that Kyle Richards from Real Housewives of Beverly Hills had plastic surgery — a breast reduction — a few weeks ago. Kyle sarcastically called him out immediately and then he apologized profusely. And then they proceeded to keep talking about it.
It was an eventful night on Watch What Happens Live With Andy Cohen: After Show, Wednesday, when the Real Housewives producer spilled some secret tea. Cohen was speaking with Real Housewives of Beverly Hills star, Kyle Richards, when he accidentally revealed that she had plastic surgery three weeks ago.

"How's the breast reduction surgery working out?" Cohen asked near the top of the after show.

"Thanks for letting everybody know Andy," Richards replied. "Thank you… I'm just gonna say this, I never told anybody."

Cohen repeatedly apologized for revealing the television personality's secret. Even though she's still recovering, the mother of four has no regrets.

"I never had implants," Richards explained. "I had double D's, no implants. I still don't have implants but I went in and I said, 'I want smaller boobs. I don't ever want to wear a bra in my life again.' And here I am."

While the moment was embarrassing for everyone, Richards was a pretty good sport about it, saying, "I can't wait to share more things with you tomorrow."
So was it really an accident or was it a planned way of revealing the news ? Who can say.  Apparently, shortly after Kyle would have gotten the surgery, she posted an Instagram story from bed saying she hurt her back and would be out-of-commission for a few days. So maybe she was waiting to reveal the news or wasn't planning to reveal it at all? Breast reduction surgery doesn't have the same weird stigma as other plastic surgery because it's often assumed to be done for back discomfort reasons. I would think that this is the kind of thing you could tell from looking at her, but you really can't from that video and she says it's because they're still swollen. I think celebs should be honest about their plastic surgery, but I also think it's for them to reveal in their own time instead of having someone else do it for them. This seems like a very typical Andy Cohen gaffe. He does a lot of apologizing, huh?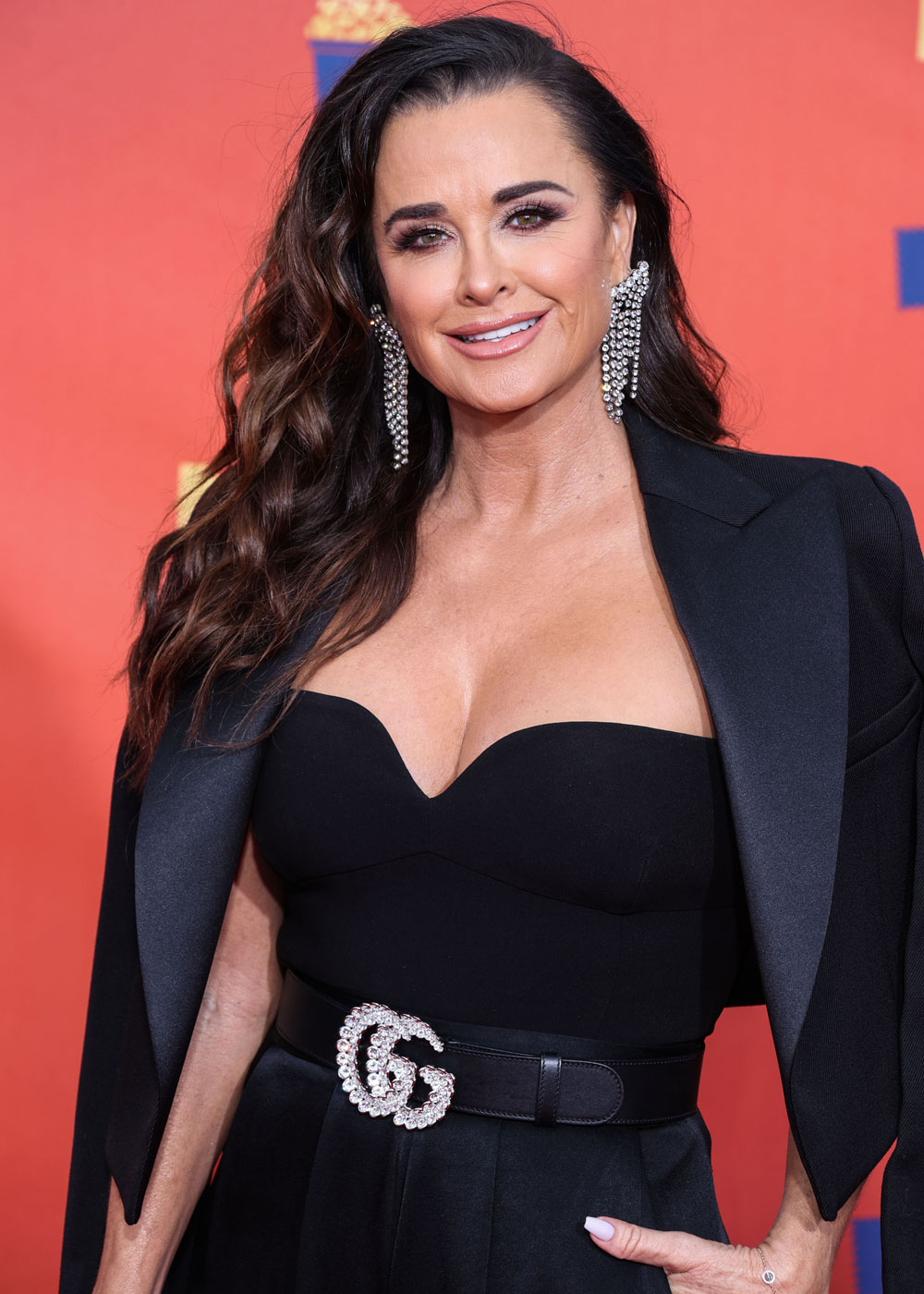 Photos credit: Avalon.red, Getty and screenshots from YouTube/Bravo