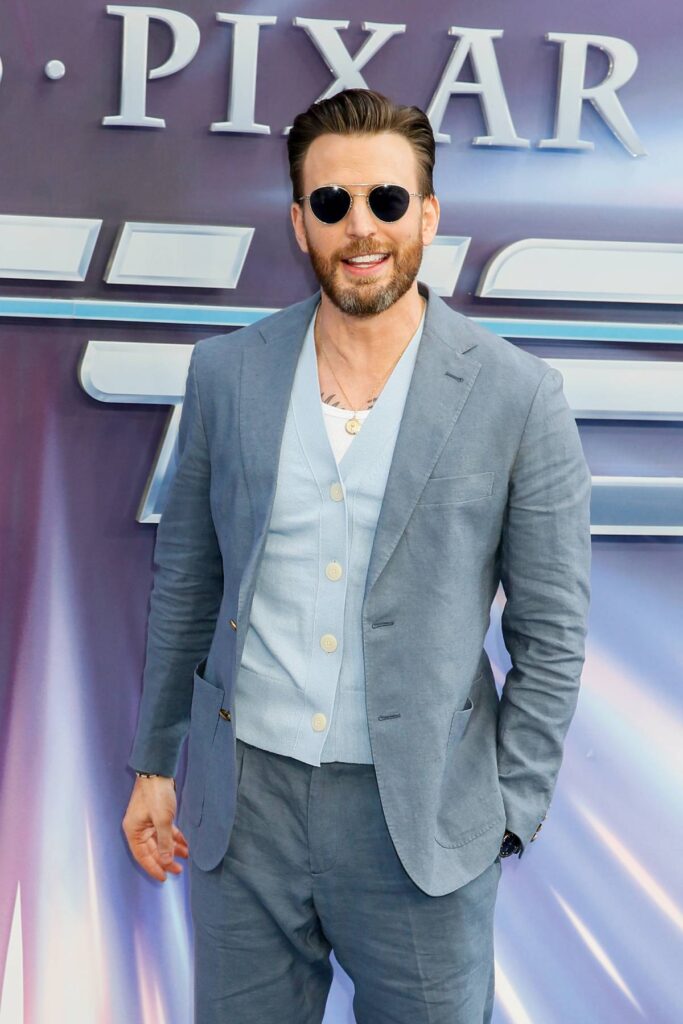 Lightyear opens today. I probably don't need to tell you that since it's been all over the news. The reviews are decent. The reason the movie is getting such buzz (no, I can't help myself) is because people are being ridiculous about it. Patricia Heaton picked up a torch over Chris Evans voicing the character. Supposedly Patricia thinks her friend Tim Allen is the only one who could do it, despite it being a prequel and an origin story based on a film about a an astronaut Andy saw that required a younger actor, and that Tim has plenty of Disney's money already. Or maybe she objects to the same sex kiss in the film and is couching it in this unwarranted criticism. But why take that out on Chris? Probably because Chris is a huge advocate for LGBTQ rights, being an open and loving ally to his brother Scott, and he likes to call bigots "idiots" when they say stupid stuff. Which is exactly what he did when asked about the negative reaction to the kiss scene that Disney reinstated into the film. But Chris recognizes that they are idiots because they are "afraid and unaware" and incapable of growth. And he just keeps getting hotter.
Walt Disney Co's new animated Pixar movie "Lightyear" features a gay couple, the latest step by the company to show traditionally under-represented groups on the big screen.

Actor Chris Evans, who voices the main character in "Lightyear," applauded moves to reflect all types of people and said those who react negatively should be disregarded.
"The real truth is those people are idiots," Evans said in an interview with Reuters Television ahead of the debut of "Lightyear" in theaters on Friday.

"Every time there's been social advancement as we wake up, the American story, the human story is one of constant social awakening and growth and that's what makes us good," he added.

Evans voices Buzz Lightyear, a legendary space ranger. Buzz's close friend in the film is a female space ranger who marries another woman. A scene showing milestones in the couple's relationship includes a brief kiss.

"There's always going to be people who are afraid and unaware and trying to hold on to what was before. But those people die off like dinosaurs," Evans said. "I think the goal is to pay them no mind, march forward and embrace the growth that makes us human."
"I think the goal is to pay them no mind, march forward and embrace the growth that makes us human." I love this concept. It is a future goal because we can't ignore them as long at LGBTQ people are being hurt and killed and anti-gay legislation continues to pass. But ideally, this is where we should be headed. We must be careful about waiting for the fearful-of-change people to die off because before they do, they are still raising the next generation with their beliefs and accumulating enough influence to affect the people in power. But I agree that people who are good are the ones who constantly awaken socially and grow.
I share Chris' sentiments about the idiots. It's hard to be objective when people dear to you are members of the LGBTQ community. It doesn't make sense how anyone could object to them or their life. Both my kids are LGBTQ. I was recently asked how I "handled it." All I could respond was, "how do I handle parenting my children?" In my head, however, I echoed Chris, thinking, "you're an idiot."
As of my writing this, I still don't have the puppy interview for you but here are a few nugget's y'all have been asking for:
hearing chris evans' boston accent come out makes me.. feel things pic.twitter.com/5pNeZngVgH

— eIena (@evanschalamet) June 9, 2022
#NationalRescueDogDay ❤️ pic.twitter.com/yUBWhZQTKw

— Chris Evans (@ChrisEvans) May 20, 2022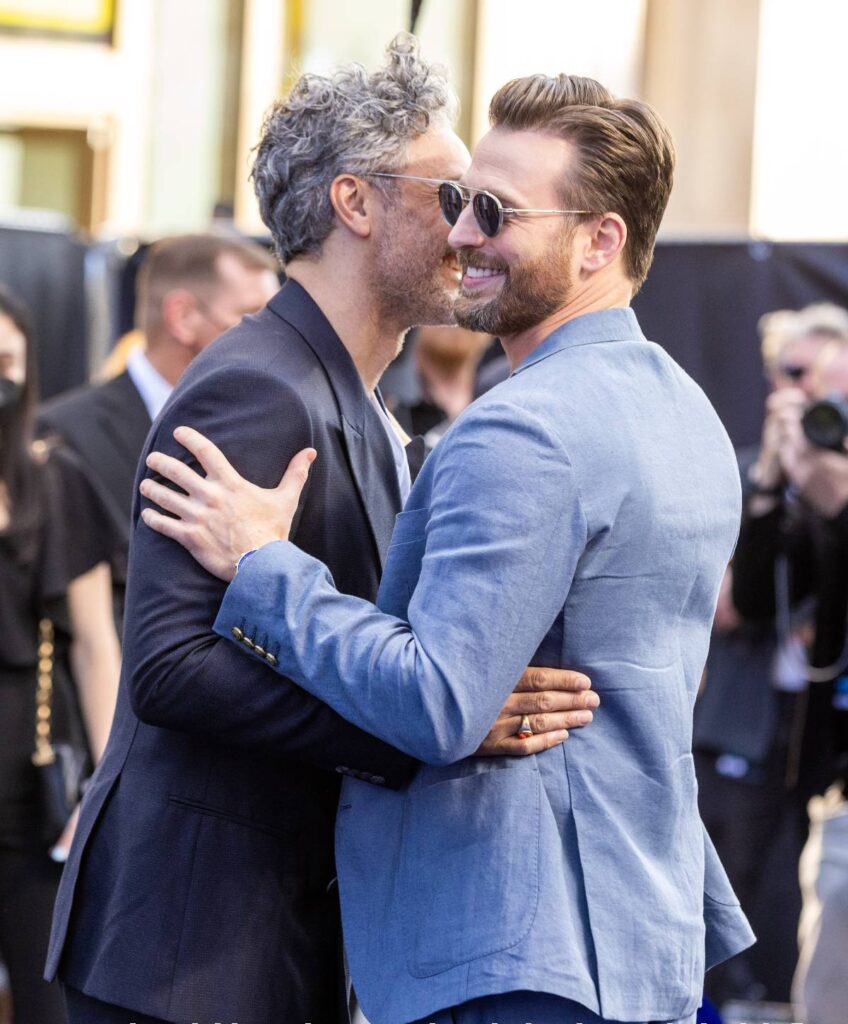 Photo credit: Avalon Red, Twitter and Instagram