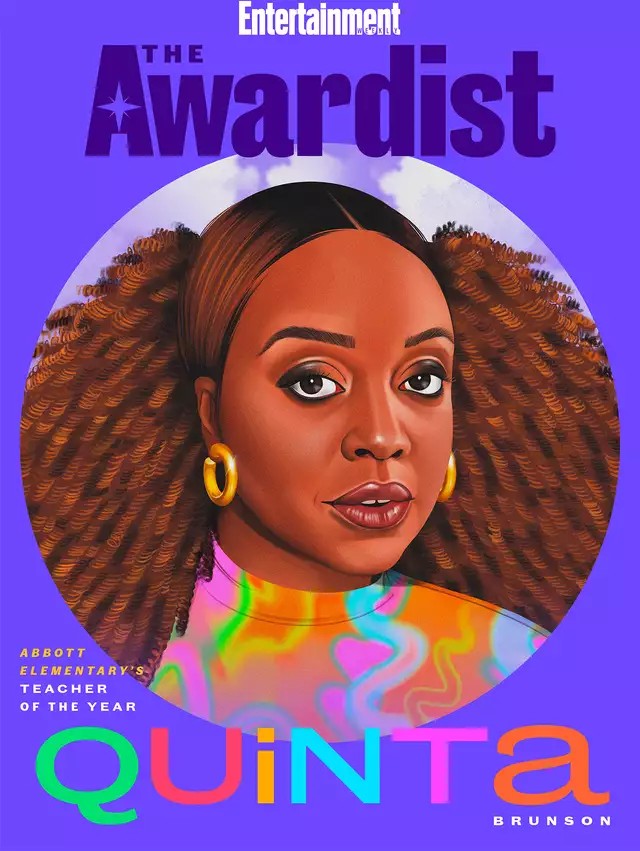 I don't think anyone was prepared for the effect Abbott Elementary would have on us. We, the audience, had no idea, not only how marvelous it would be, but how much of a balm it would be during an already difficult time. The show's cast and crew, though, often sound like they didn't expect such a runaway hit either. Schitt's Creek took three+ seasons to catch on and even Ted Lasso didn't gain traction until the end of its first season. And the network obviously didn't know because they only ordered 13 episodes! That and they took too long to announce the show's renewal. But they did, finally, and now creator and star Quinta Brunson confirmed to Entertainment Weekly that season two is already in the works.
On the show's diversity: It feels wonderful that people are feeling represented in this show. But, I will say that in creating Abbott, weirdly, my goal was not diversity. It was just, "These are the people that make up Abbott Elementary. These are the people who work at this school as a predominantly Black teaching group and a predominantly Black student body population." Ultimately, I feel that the key to more diversity in television is not just sticking characters into a white world, but actually green-lighting the stories that naturally bring those people to the forefront. We weren't worried about diversity at all while we were making this show. We were worried about being funny. And that's because we didn't have to do the task of sticking people in to fulfill some quota. We already brought everything that's being looked for so hard to the table. So it just goes to show, if more shows like this are brought to the forefront and green-lit, we won't even have to have those kinds of corny discussions anymore about, "Where's the diversity in this thing?" Honestly, don't stick me in Mrs. Maisel. I'd rather see a show that's about our people.

On the show borrowing from real life: We made that one up. We were last-minute trying to find a new episode because one of our episodes… it was very similar to another story we had, so we threw it out. But I very quickly came up with the idea of desking — just the notion of it — and the writers' room helped build it out. I had seen kids online who were stealing paper towel dispensers from their classrooms. This was a TikTok trend. I'm like, "This is probably driving the teachers crazy, but I'm only seeing the kid end of it, which is like, they were stealing it to show off on TikTok." I was like, "What if something similar like that happened that Abbott? What would that mean for our team?" That wound up being one of my favorite episodes. I know it's one of the [writers'] room's favorite episodes because we got to be so silly. I feel like everybody's on fire in that one. Like Janelle and Lisa [Ann Walter] in that. It's so good.

Season two is being written: We are so excited with what we're doing already. Sheryl and Janelle don't know yet, but we're just so, so excited. It feels so wonderful to get back in the room. Everyone is firing on all cylinders. All of our old writers came back, and we have one new writer who, coincidentally, is named Ava Coleman. I know that's so weird.

What's funny is she was someone I wanted for season 1. I didn't even realize that I had named the character the same name as this girl that I knew. It's so funny. And she's fitting right in, bringing new juice to the room. We are already so excited for what we get to do. We're losing our minds. And that's a good feeling to come back feeling that way, because it can be easy to be plagued by a good first season and almost be intimidated by having to do it again.
What Quinta said about diversity is so true. You can usually tell the shows that went for a checklist over the shows telling stories that encompass diverse situations or areas. Another thing that works for Abbott is the cast understands their characters. Quinta told us many of them were created after people she knew, which is why they feel familiar. In this interview, Sheryl Lee Ralph said she doesn't have to do anything to become Barbara Howard, the sweater sets and comfortable shoes do the heavy lifting, but she needs to show up for Barbara, honor how she would respond in various ways. Janelle James said something similar about Principal Ava, that she knows her on some level. It shows that the cast loves these characters as much as we do.
Speaking of Ava, how crazy is it that Quinta manifested the real Ava Coleman into her writing room? I believe her that she named the principal subconsciously, but could you imagine being the real Ava and watching that first episode? I wonder if she has to go by a nickname in the writers' room to avoid confusion. The good news is that the second season is under way and the writers are pumped. And with a new voice and so much to build on, they'll avoid the sophomore slump. Especially if they don't listen to people like this. Although, I'll be honest, folks – I'm a little nervous. *SPOILERS* As much as I want Janine and Gregory to flirt or go wherever they're going, if he dumps Taylor for Janine, it might affect Janine and Barbara's relationship. I could not handle that.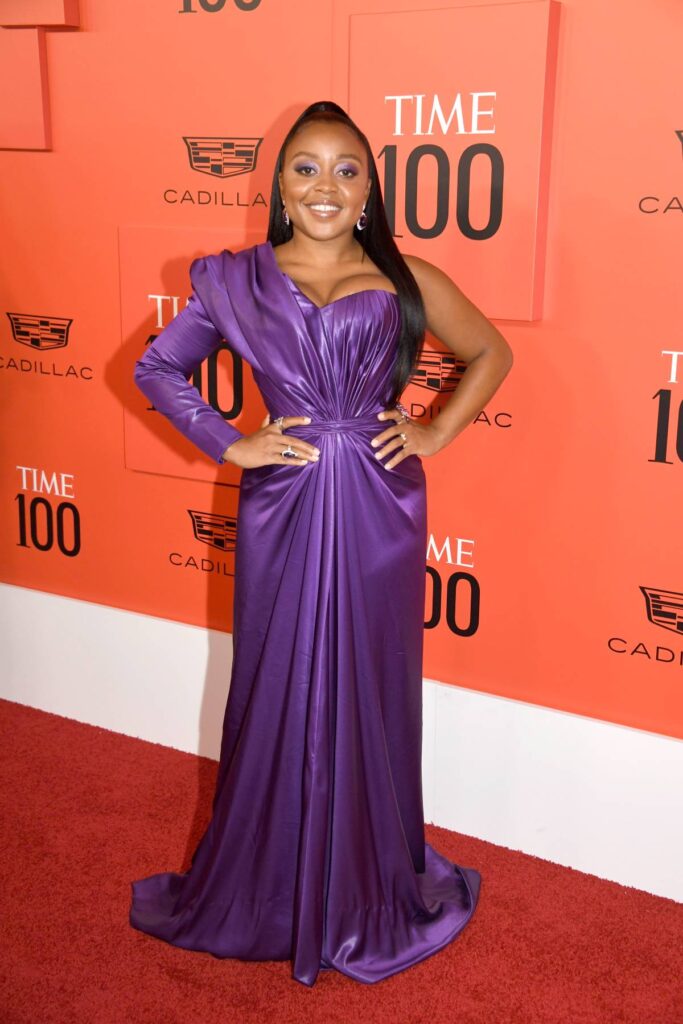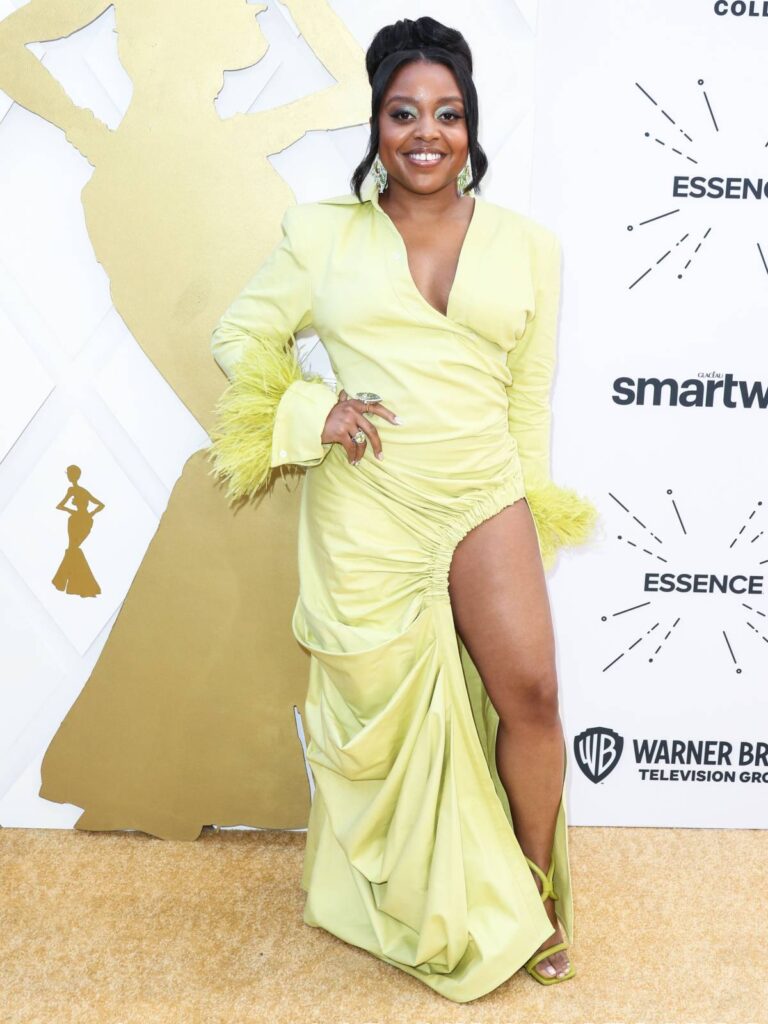 Photo credit: Entertainment Weekly, Avalon Red, Instagram and InStar Images