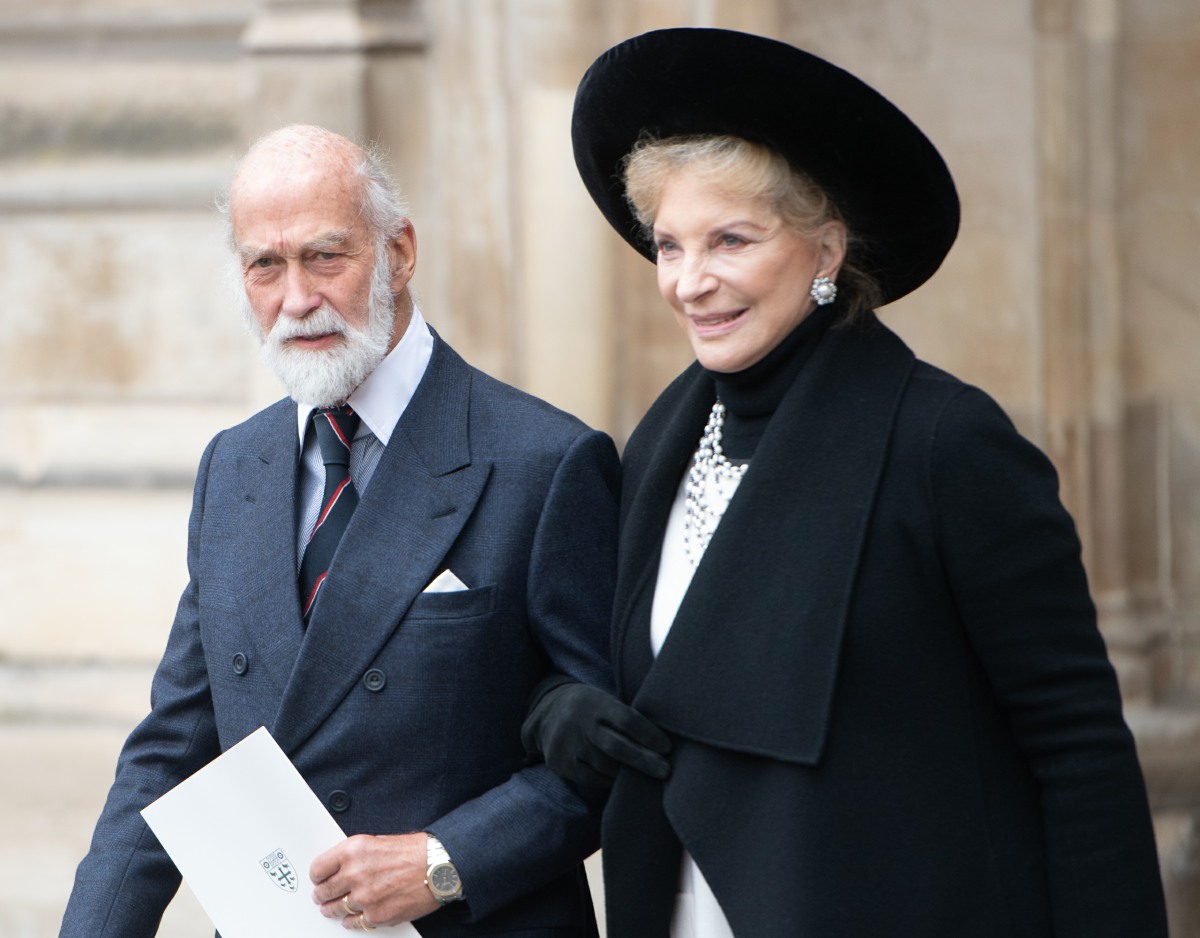 Prince Michael of Kent is Queen Elizabeth II's first cousin. He married the daughter of a Nazi, Princess Michael (people forget her real name and it's not important). Both of them are pieces of work. Princess Michael is a racist B with a long history of saying and doing incredibly offensive sh-t. She was the one who wore the "Blackamoor" brooch to a Christmas luncheon when she knew she would be meeting then-Meghan Markle for the first time. Prince Michael of Kent is the dude who looks and behaves like a Russian asset. He's spent years exploiting his royal connections and his Russian connections for millions of dollars/rubles. Following the Russian invasion of Ukraine, Prince Michael was "under pressure" to do more to cut himself off from all of his Russian business interests. There were no follow-ups on any of that. Instead, Prince Michael and his wife were invited to several high-profile events in recent months, which now looks like their last hurrah. They're both "retiring" from public life.
Prince and Princess Michael of Kent are set to retire, months after the Prince severed his ties to Russia. The Queen's first cousin, a fluent Russian speaker with a lineage to Tsar Nicholas II, had strong business links with Russia – but his connections to the Kremlin came under scrutiny after the invasion of Ukraine.

In March, the 79-year-old – who along with the Queen is one of King George V's nine grandchildren – handed back an Order of Friendship award, one of Russia's highest honours, as well as stepping down as patron of the Russo-British Chamber of Commerce. However, he is understood to have remained an ambassador and shareholder of RemitRadar, a money transfer firm led by Sergey Markov, an ex-KGB officer.

Now, The Telegraph understands that Prince Michael and his wife, Marie-Christine, 77, are stepping down from public life altogether, with an official announcement expected in the coming days. It is thought the move will coincide with Prince Michael's 80th birthday on July 4. A spokesman for the couple refused to comment.

According to the official Royal family website, Prince Michael is "involved in around 100 charities and organisations, including being patron for a large number of these". Although classified as a "non-working" royal, each year he undertakes more than 200 public engagements for the not-for-profit sector – funded by his own household, rather than the taxpayer.

Princess Michael, who is nicknamed "Princess Pushy" in some royal circles, is "actively involved in around 45 different charities and organisations" according to the website, "including animal and wildlife trusts and health and welfare charities". It adds: "Reflecting her interest in the arts, she is also involved in the work of many cultural institutions in various countries, including being patron of the London Arts Orchestra and of The Budapest Festival Orchestra."
Wouldn't surprise me at all if Prince Michael worked this out months ago with the Queen and her advisors. I strongly believe that he's the Kremlin's man in the palace, but that being said, Prince Michael is very old school and he and the Queen are legitimately close friends and cousins. They have a deep affection for one another. This absolutely has the feel of a mutual decision, given Prince Michael's age (79) and his clearly compromised business interests. Instead of making a big, messy fuss, he'll just retire and so will his wife (who has reportedly been in poor health in recent years). The palace likely agreed to delay everything so that the Kents would have the chance to attend many of the big Jubbly events. Prince Michael and his wife went to the Jubbly church service, the Platinum Party at the Palace, and they also went to Royal Ascot last week. This was all their "swan song" of public life.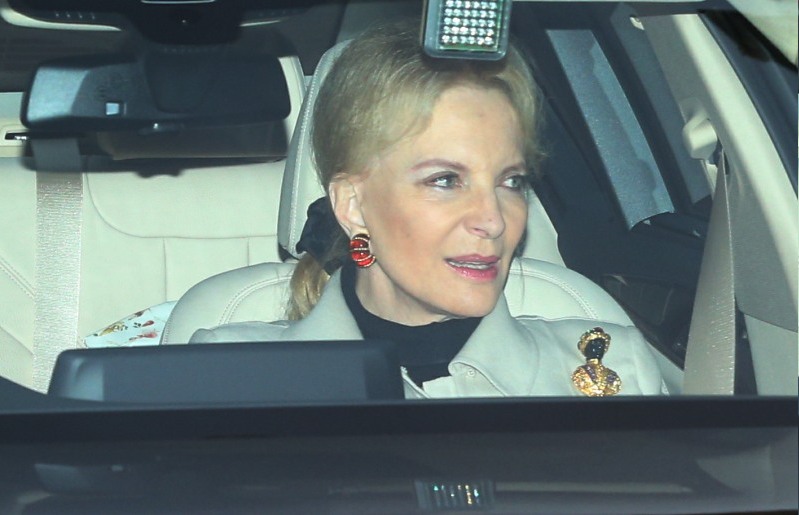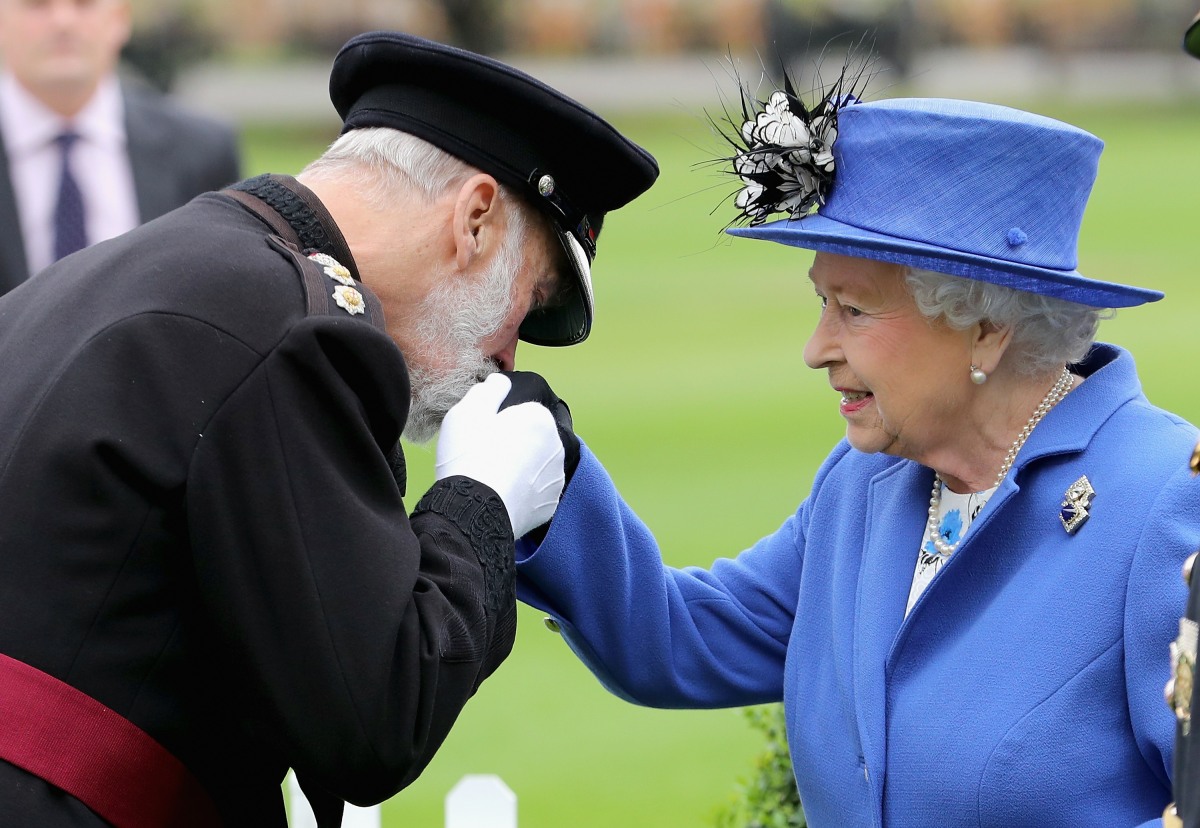 Photos courtesy of Avalon Red, Instar.