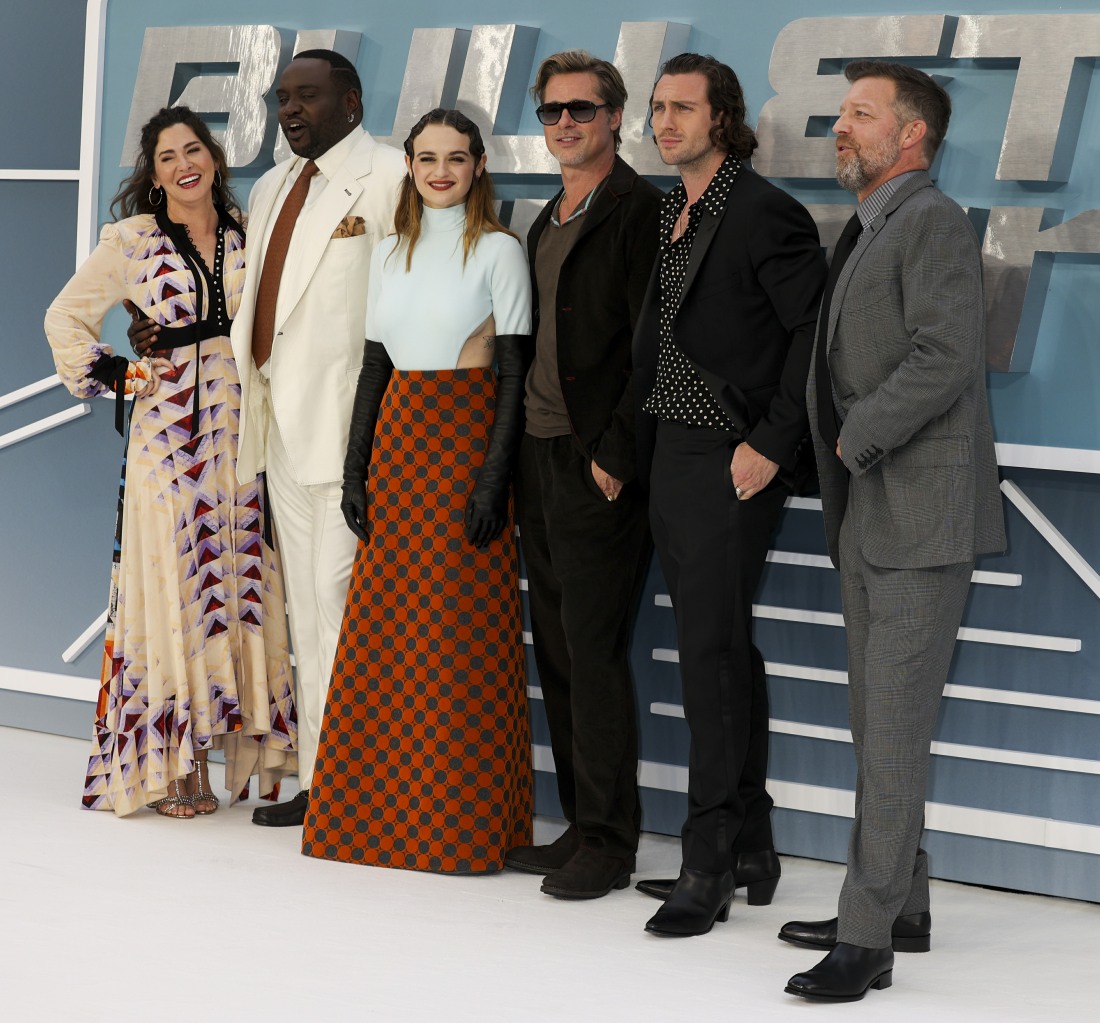 It's been years since Brad Pitt has needed to go on a multi-country promotional tour for a film. Going from memory, the last time was probably Once Upon a Time in Hollywood, in 2019. So, the first time in three years that he's done this. He was actually prepared for the Bullet Train tour. His stylist scoured LA for all of the expensive hobo fashion they could find. Pitt has toured Europe in an array of breezy linen skirts, thin cotton blouses and oversized linen-blend pants. Then at last night's London premiere, Brad wore… a somewhat normal-looking ensemble? No skirts, no linen-blends. I don't know what to think. Also: Brad apparently chipped a tooth recently and he went on this promo tour before he could get it fixed.
This week, I've been talking about how Hollywood stylists were completely unprepared to send their stars to Europe during Europe's historic heatwave. The cast of Bullet Train has looked especially sweaty, and Joey King absolutely needs to fire her stylist for putting her in an array of black turtlenecks, black leather and now GLOVES. At the London premiere, Joey wore a particularly fug Marc Jacobs dress and paired the ensemble with Paula Rowan gloves and Le Silla boots. My God, would it have been the end of the world to put this poor young woman in a breezy sundress? She needs to fire her hairstylist too.
Aaron Taylor Johnson and Bryan Tyree Henry looked nice though. Sweaty but nice.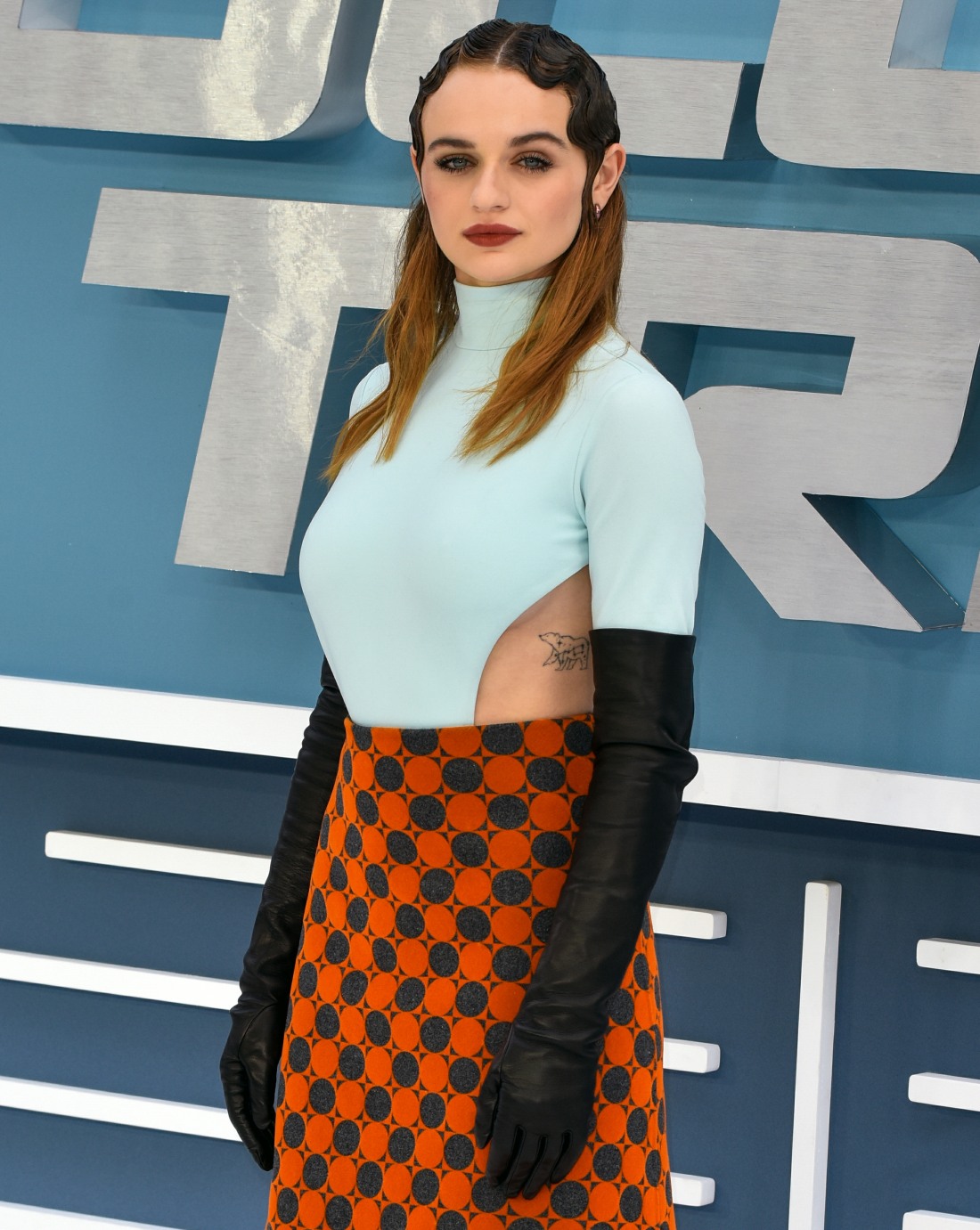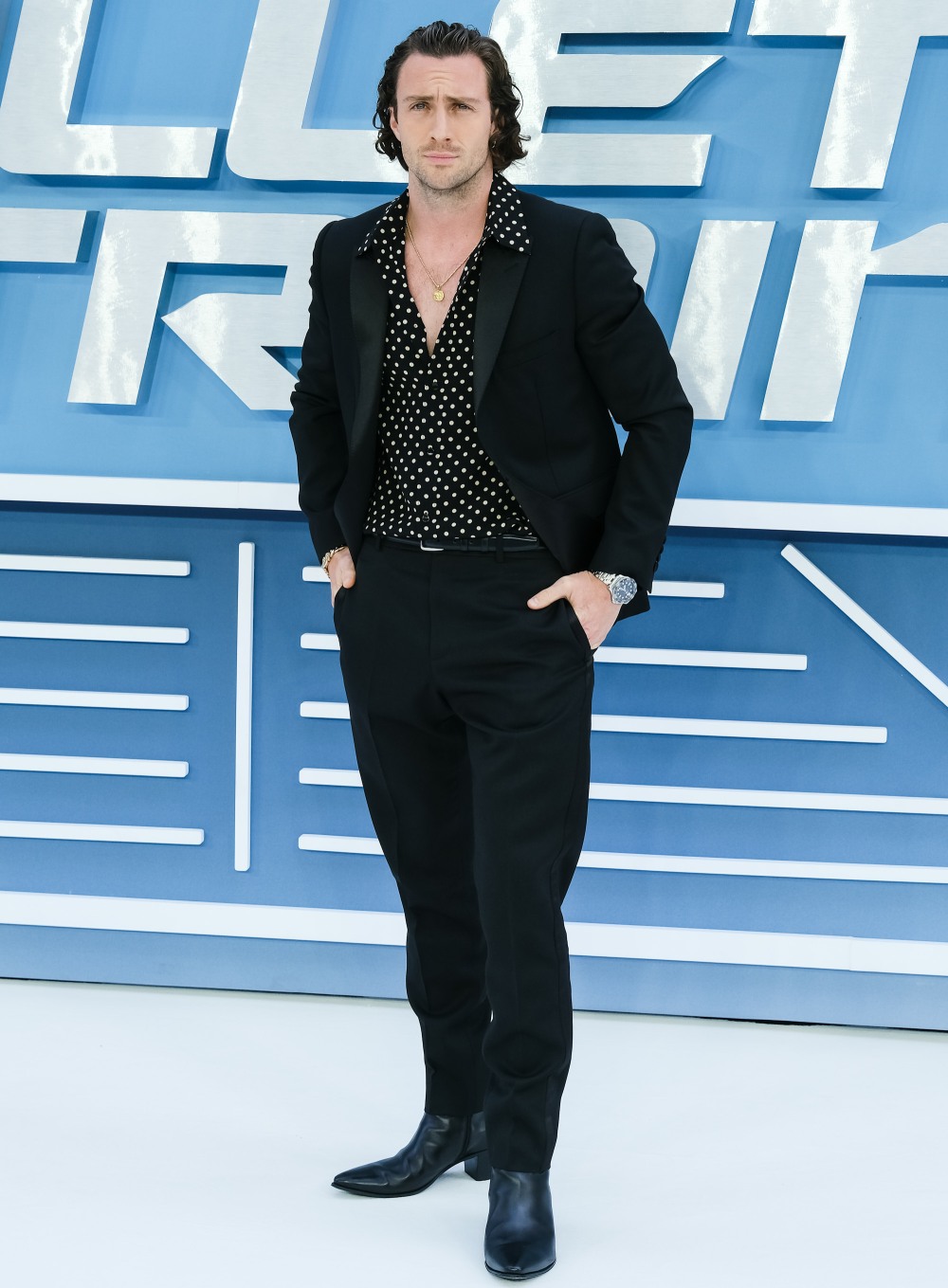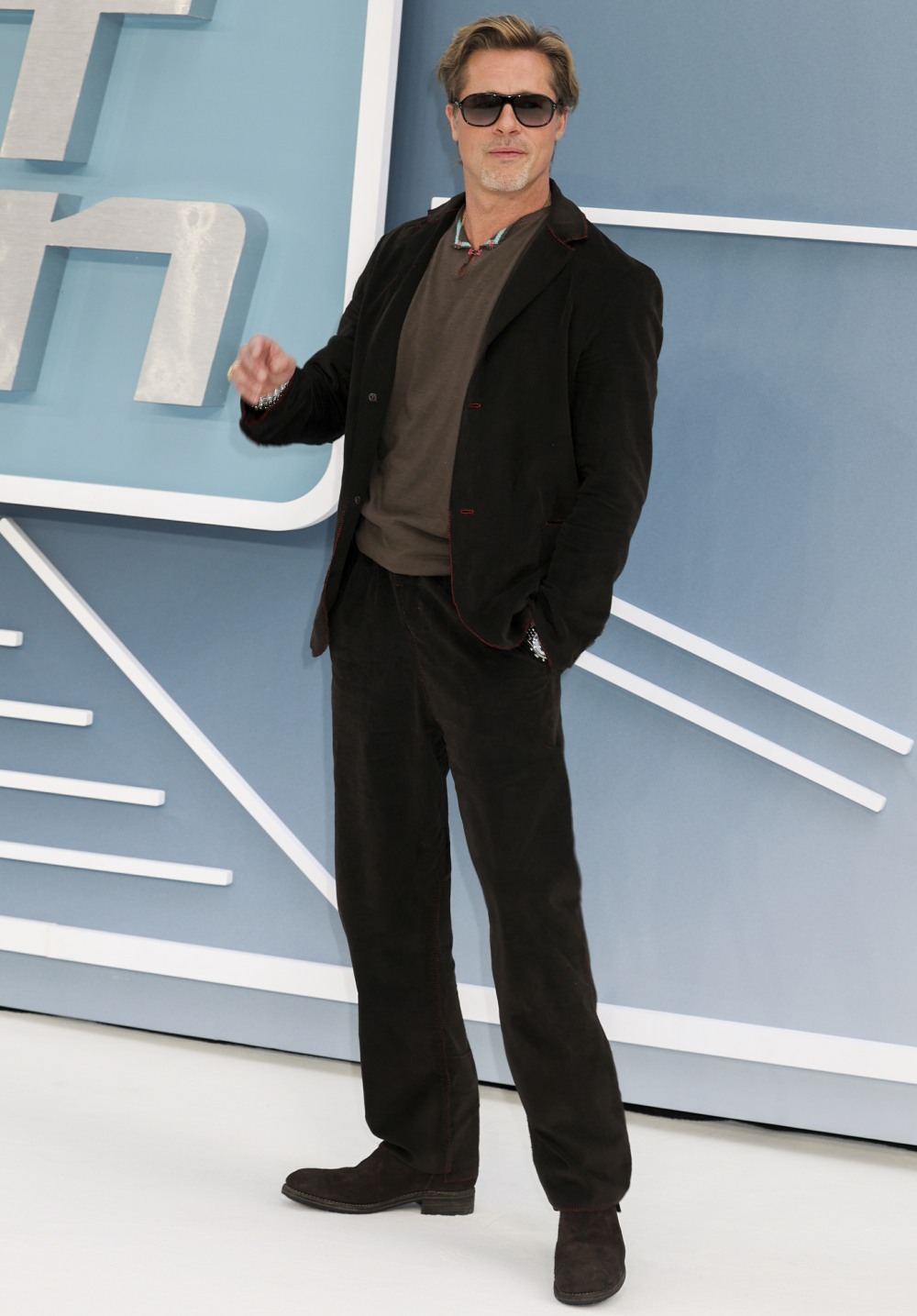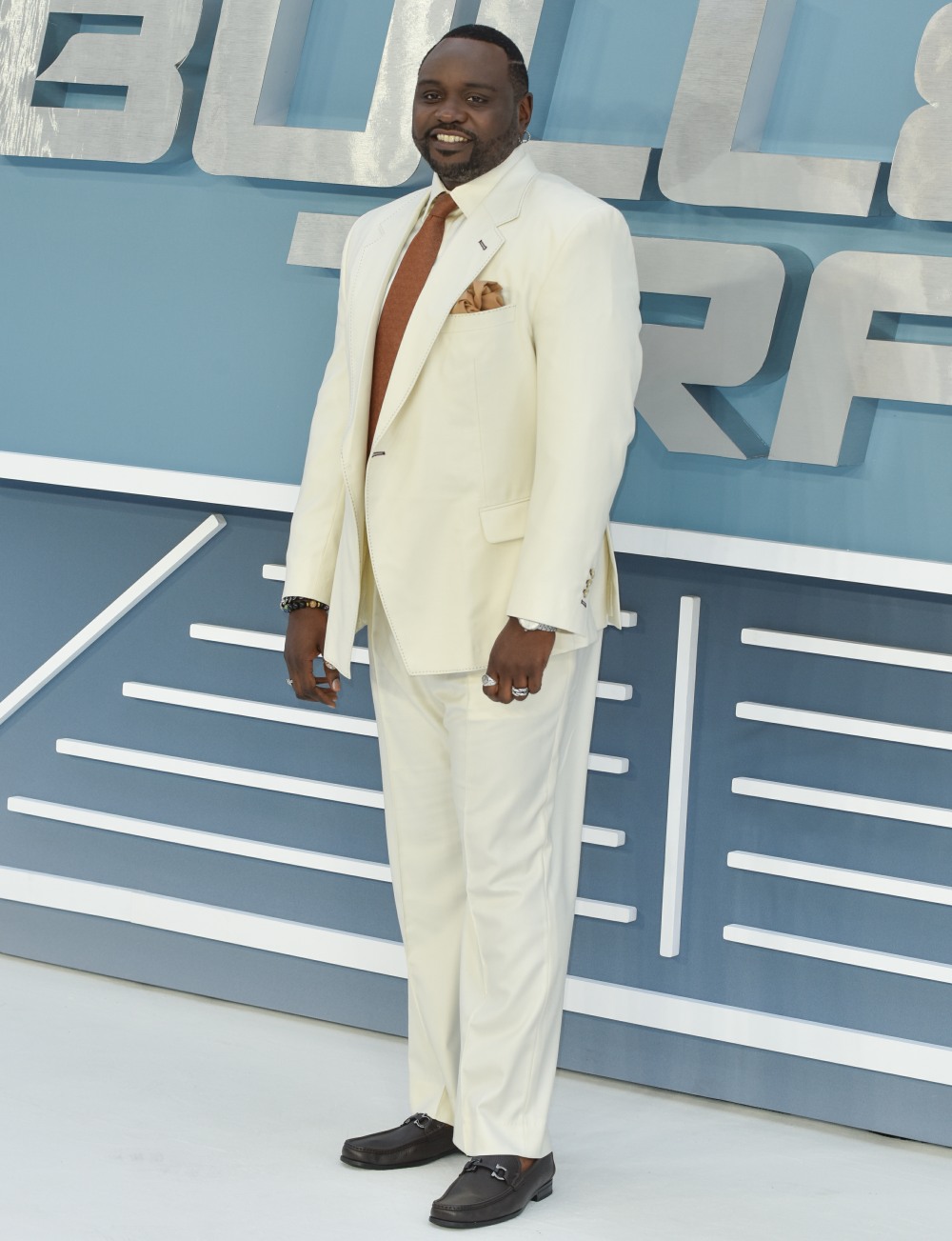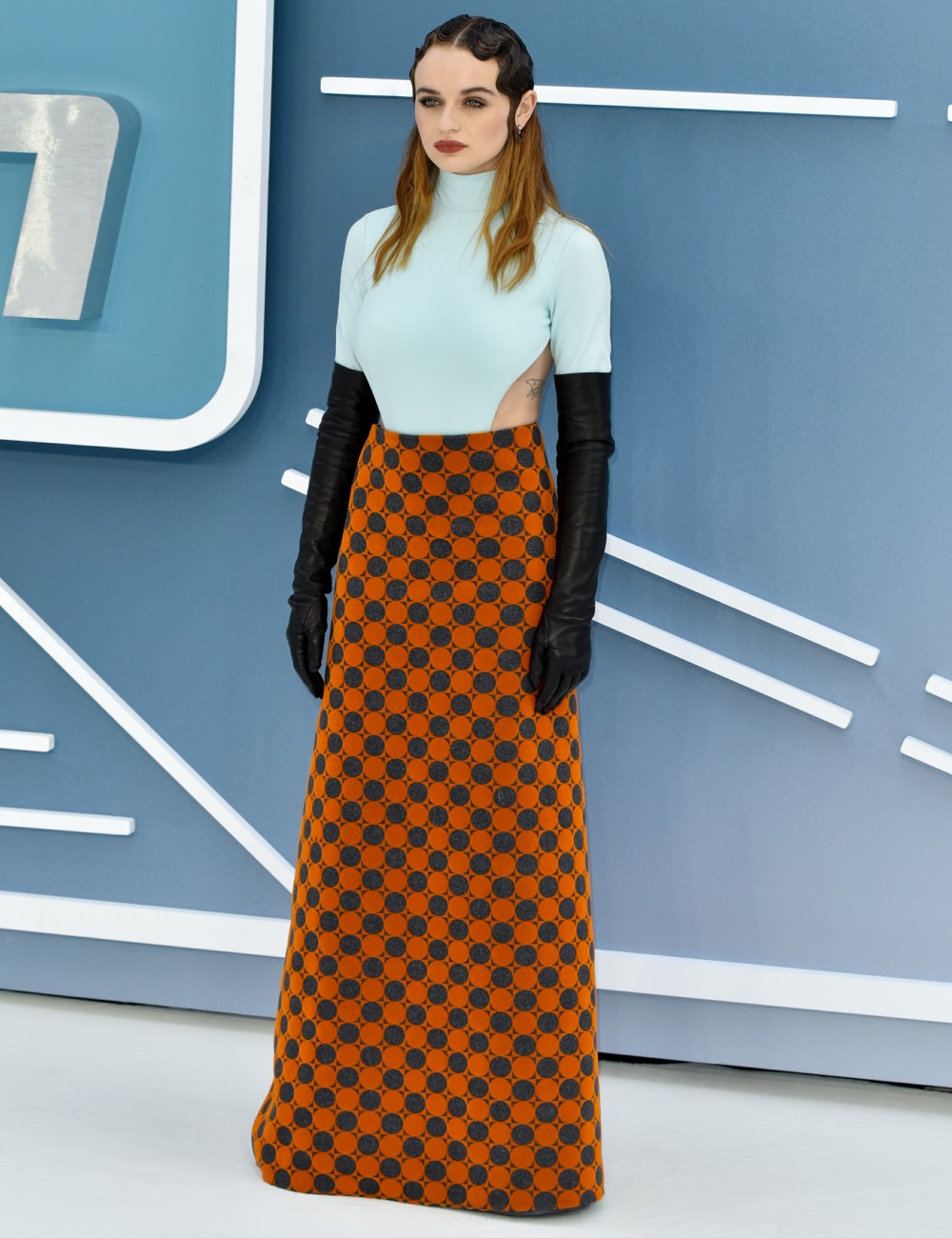 Photos courtesy of Avalon Red.