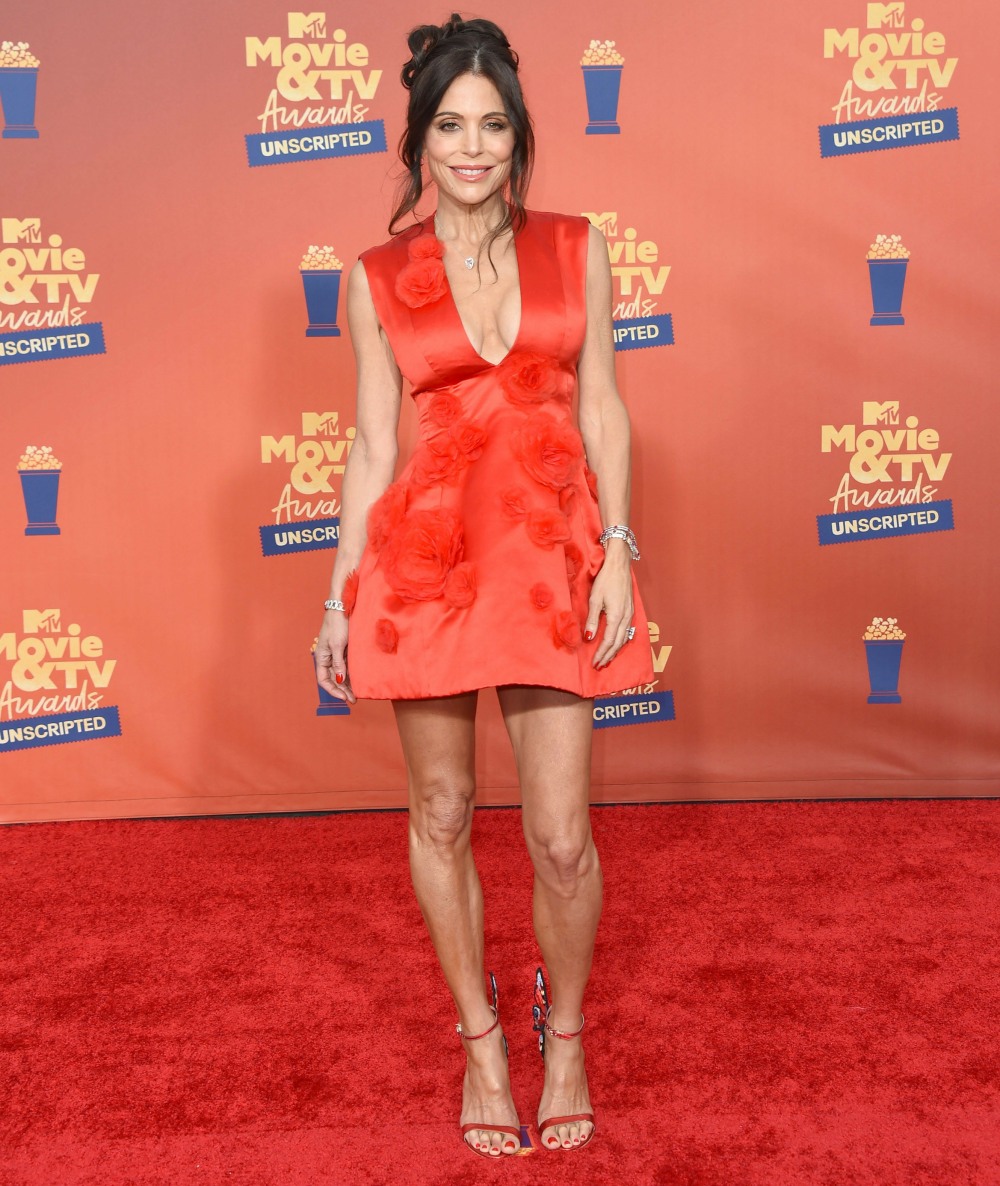 I used to hate-respect Bethenny Frankel. I thought she was loud, annoying and abrasive, but I halfway admired her hustle, and I still tend to believe that she's one of the biggest "success stories" from the whole Real Housewives franchise. But Bethenny has been deservedly sh-tlisted over time for her asinine anti-Sussex thoughts, her casual racism and her blatant commercialization of her body dysmorphia. In recent years, Frankel has tried to lean into this idea that she's "naturally thin" and she barely does anything to maintain her figure. A lie. But she keeps doubling down.
"Naturally Thin" author Bethenny Frankel says sleep and happiness is the key to staying thin over diet and exercise. The former "Real Housewives of New York City" star shared on TikTok that in lieu of diet and exercise, the reality star chooses instead to "do what I can."

"So I don't exercise. I do what I can when I can," she said.

Frankel, wearing a floral bikini and sun hat, went on to say, "I'll snowboard if I can, I'll surf if I can, I walk on the beach whenever I can, but I choose [to] sleep first. Sleep is the No. 1 priority. And being happy is one priority."

The 51-year-old "Big Shot with Bethenny" star went on to say that she was 20 pounds heavier in her 30s and "always on a diet."

"I was always good and I was bad and it's the sauce on the side and steamed," referencing dietary choices the reality star would make. Frankel mentioned her book "Naturally Thin: Unleash Your SkinnyGirl and Free Yourself from a Lifetime of Dieting," saying that the 2009 book spoke about "food noise."

She continued, "I eat what I want, but I don't ever binge, and I don't work out. I don't do weights. I believe in balance."
I mean, sleep IS important. More people need to prioritize sleep in general. But Bethenny is full of sh-t otherwise. I'm sure she doesn't crash-diet the same way she did in her 20s and 30s, but she still watches what she eats and (just my guess) doesn't eat that much anyway. And of course she works out. Now, there are "naturally thin" people, people who are genetically able to do whatever they want and maintain a slim figure. But that's genetic privilege and those are not the people who should give advice! "Oh I eat whatever I want and I never work out, you should aspire to be me!" GMAFB.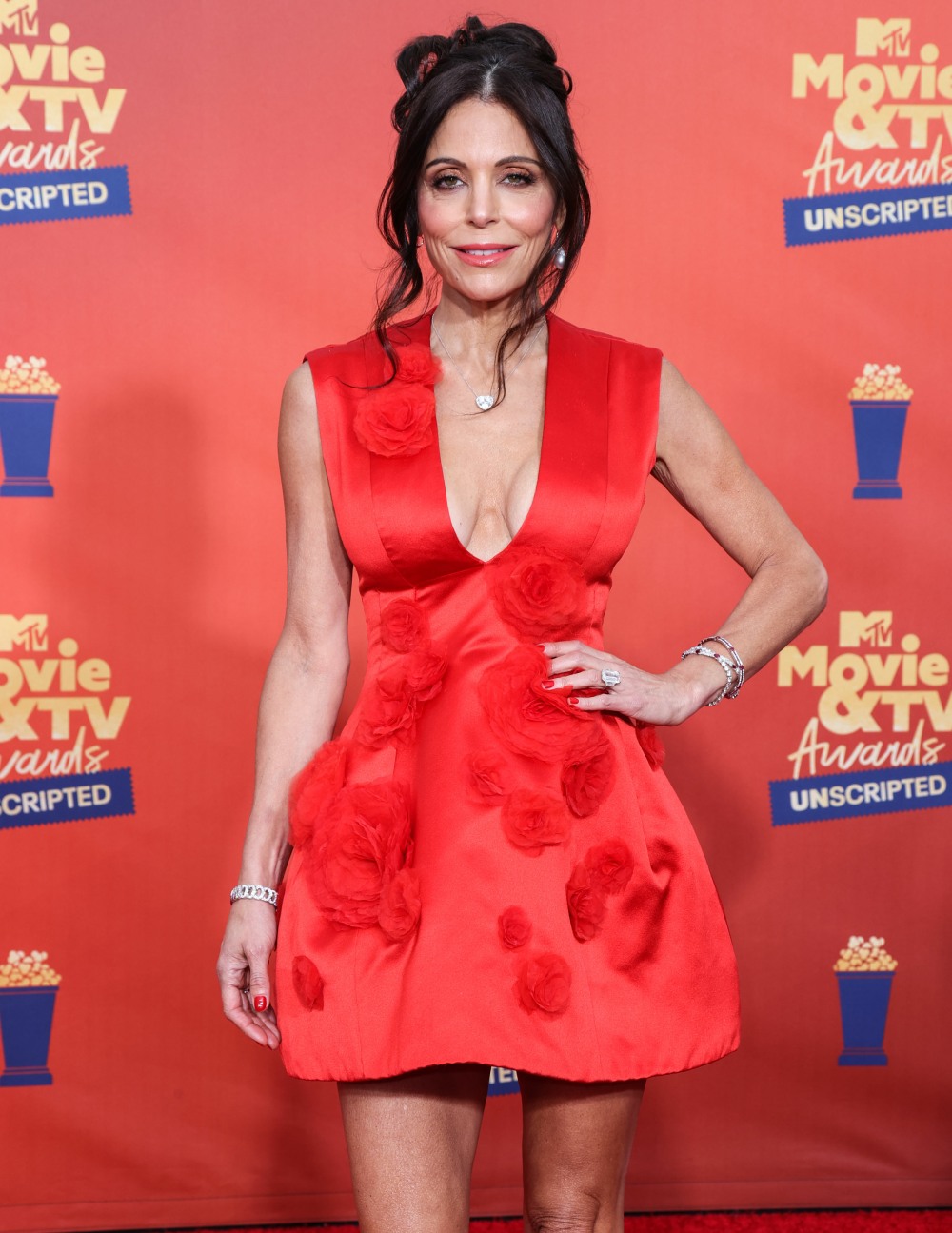 Photos courtesy of Avalon Red.

Bethenny Frankel attends the MTV Reality Awards at Barker Hanger on June 02, 2022 in Santa Monica, California,Image: 697223240, License: Rights-managed, Restrictions: , Model Release: no, Pictured: Bethenny Frankel, Credit line: – / JPI Studios / Avalon
SANTA MONICA, LOS ANGELES, CALIFORNIA, USA – JUNE 05: In this image released on June 5, American TV personality Bethenny Frankel arrives at the 2022 MTV Movie And TV Awards: UNSCRIPTED held at The Barker Hangar in Santa Monica, Los Angeles, California, United States.,Image: 697233421, License: Rights-managed, Restrictions: , Model Release: no, Pictured: Bethenny Frankel, Credit line: Xavier Collin / Image Press Agency / Avalon
SANTA MONICA, CA – JUNE 02: Bethenny Frankel attends the 2021 MTV Movie & TV Awards: UNSCRIPTED on June 2, 2022 at Barker Hangar in Santa Monica, California.,Image: 697347525, License: Rights-managed, Restrictions: , Model Release: no, Pictured: Bethenny Frankel, Credit line: Jeffrey Mayer / Avalon