Shania Twain has a Netflix documentary that just premiered on Tuesday. It's called Shania Twain: Not Just a Girl. Shania has had a huge career, but she's also had a tumultuous personal life. Most people focus on her divorce to Mutt Lange, who had an affair with Shania's best friend. Then Shania married that best friend's ex-husband. It was all just so dishy. A lot of folks assume that's why Shania pulled back from the spotlight for a few years. But what we are finding out now is that that was part of it, but Shania was also going through some health issues. She told us in 2011 that she'd had dysphonia that affects the vocal cords. In 2018 Shania told fans she'd suffered from Lyme disease and it, too, almost robbed her of her vocal chords. In her new documentary, Shania said the Lyme disease caused dizziness so bad she worried she was going to blackout and fall off her stage while performing.
Shania Twain revealed some of her biggest fears after being diagnosed with Lyme disease in the early aughts during her Netflix documentary: Shania Twain: Not Just A Girl, which premiered on the streamer on Tuesday, July 26. She revealed that between bouts of dizziness, she would have small blackouts, and it made her worried as she performed.
The 56-year-old singer was diagnosed with Lyme while on tour behind her 2002 record Up!, and she admitted that the disease really affected her performing abilities in the new documentary. "My symptoms were quite scary because before I was diagnosed I was on stage very dizzy, I was losing my balance," she explained in the new movie, per Insider. Dizziness is one of the symptoms of later symptoms of Lyme disease, according to the CDC.

While also saying that she was worried about how the disease would affect her voice, she also revealed that she frighteningly experienced lapses in memory. "I was afraid I was going to fall off the stage and the stage is quite high. So I was staying far from the edge. I was adjusting what I was doing," she explained. "I was having these very, very millisecond blackouts, but regularly every minute, or every 30 seconds."
I'm having flashbacks of dealing with my parents' denial about their health issues reading this. Even if Shania hadn't been diagnosed with Lyme yet, dizziness and mini blackouts are enough reason to pull yourself off a stage until it's sorted. That's really scary. As she said, those stages are high, she just needed one blackout at the wrong moment to go plummeting down to a broken back. So did she not mention these issues to anyone? It's possible this suffering in silence was tied to insurance. Those kinds of issues are enough for policies to get cancelled, which would discontinue the tour and she has so many people's employment weighing on her. I'm not condoning soldiering on. But I don't think it was just denial on Shania's part.
I'm glad Shania is speaking up on Lyme disease in general. While it is becoming more accepted, it was scoffed and disbelieved for so long, causing so many people to suffer unnecessarily. Now that we're hearing the damage it can do, I hope doctors have stopped jumping to the conclusion that it's in the patients' heads. That and I would far prefer Shania to shine a light on Lyme than discuss her politics.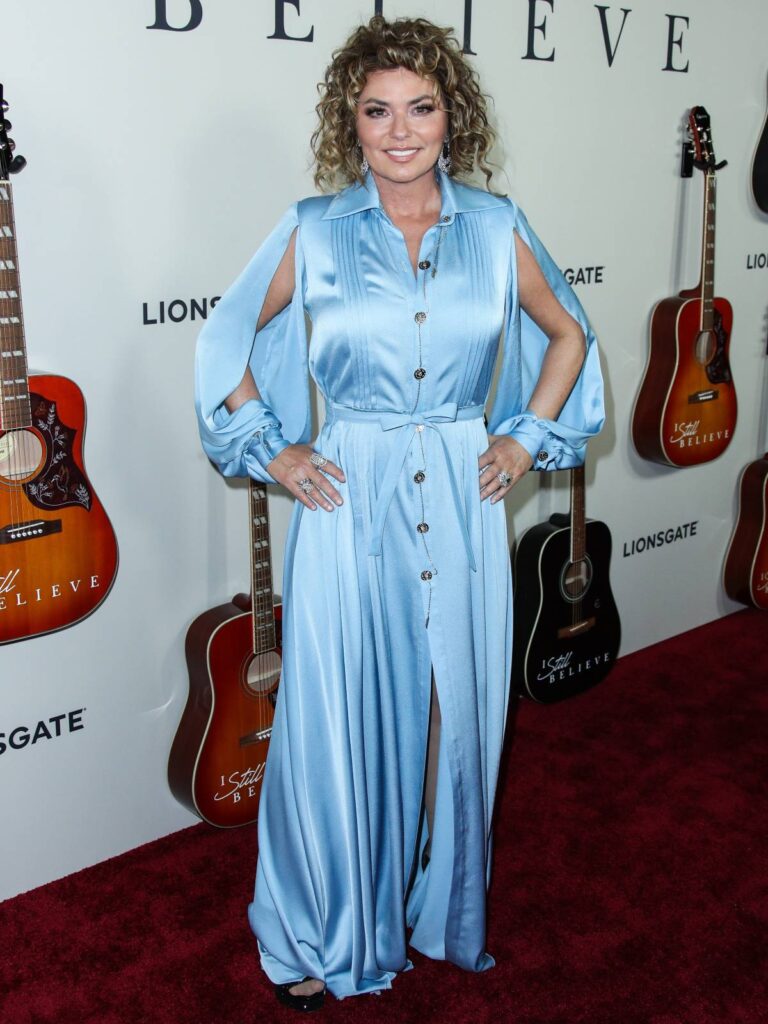 Photo credit: Instagram, Getty Images and Avalon Red