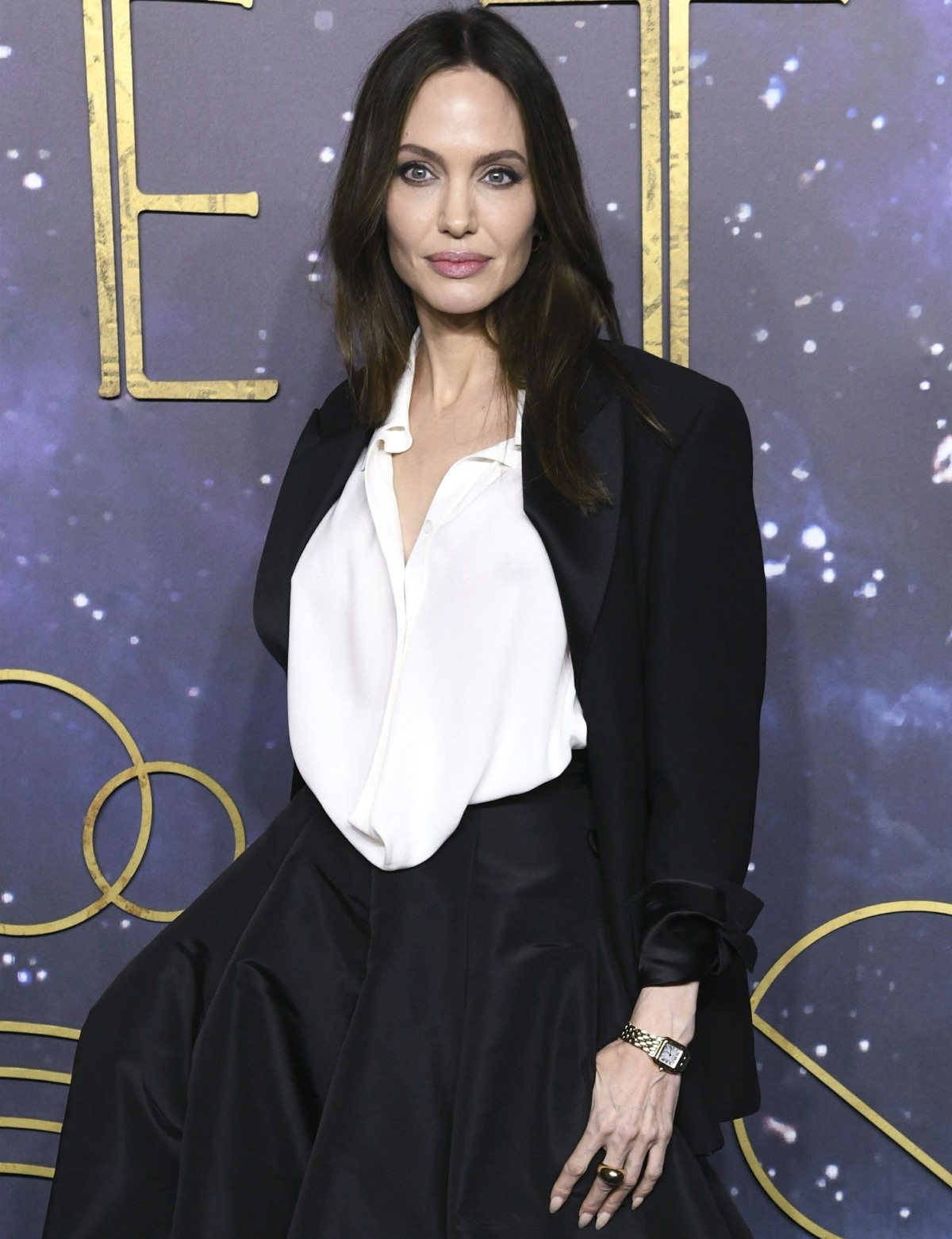 In February of this year, Brad Pitt waited until Angelina Jolie was out of town to drop a lawsuit on her. Actually, it was a tad more complicated than that – Jolie took the kids to Cambodia, and soon after she and the kids arrived, Pitt's team blanketed the media with the news that he was suing her, but it didn't even appear like he had actually filed any of the papers at that time. By June, he finally got his paperwork in order and he's absolutely suing her now. The lawsuit is over Angelina's (lawful) sale of her half of Miraval. Brad is truly more upset about Angelina dissolving their business partnership than he was about custody of the children, but that's a story for another time. In any case, I'm not 100% clear when various legal papers were served and to whom and the exact timeline of all of this. But I'll say this: this Page Six story sounds like utter bullsh-t. Page Six's sources claim that Angelina's lawyers sent a process server to the SAG Awards in the hope of serving Brad?
Lawyers for Angelina Jolie were so desperate to serve Brad Pitt with a subpoena as part of the bitter tangle of lawsuits over the exes' French winery that they stationed process servers at the glitziest events in Hollywood in hopes of catching him off guard, Page Six has learned.

We're told they even sent a guy to confront the "Fight Club" star with the documents at the 2022 SAG Awards in February, and insiders say they likely would have tried again at the Oscars but Pitt's lawyers called off the chase before Hollywood's biggest night rolled around.

Sources say that servers had been having a hard time trying to hand Pitt the papers — which makes it a legal requirement for someone to respond to a court — and were hoping he would show up at the SAG Awards as a previous winner (for Outstanding Performance by a Male Actor in a Supporting Role in "Once Upon a Time in Hollywood" in 2020) even though he was not nominated this year. Sadly for them, he did not.

Jolie's lawyers were trying to subpoena Pitt to hand over records and correspondence related to the Château Miraval winery. The former couple, who broke up in September 2016, are locked in a complex battle over ownership of the business after Jolie, 47, sold her shares in it to a subsidiary of the massive liquor firm Stoli. Pitt, 58, has claimed that Jolie was not entitled to sell her shares without offering him the right of refusal, and now they are battling over whether she can demand the paperwork that she has asked for.
This year's SAG Awards were on February 27th, so it would have been more than three weeks after Pitt made a big, sleazy show of "suing" Angelina while she was out of town. It's possible Angelina's lawyers were already concerned, at that time, about Pitt's record-keeping and they wanted to serve him with a subpoena immediately. I don't know though – it seems like a dumb plan from the lawyers and process servers though, to try to catch him at the SAGs, especially since he wasn't listed as one of the presenters. Like, Angelina knows where Brad lives. He could have been served at his house (although it's possible he was dodging the process server).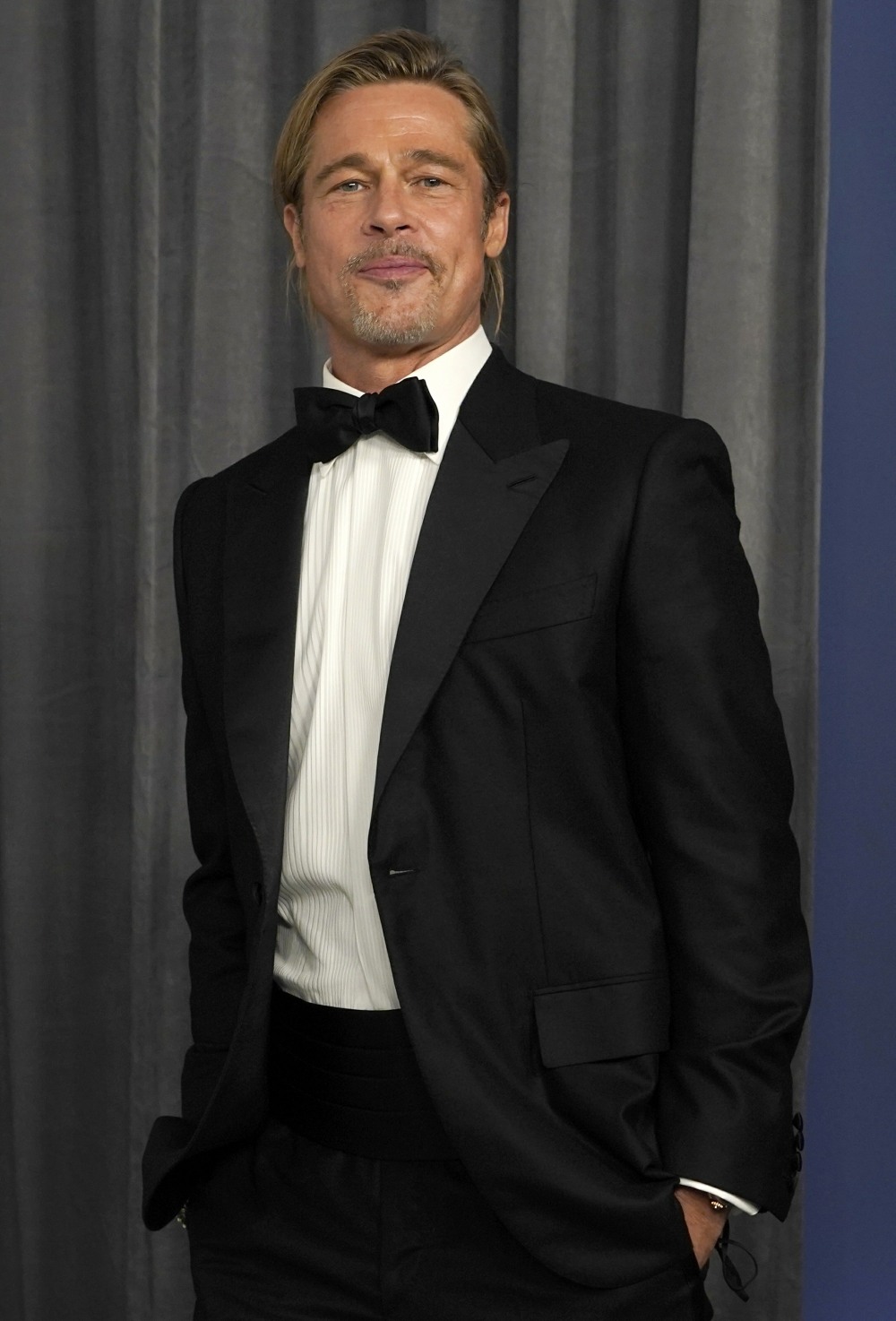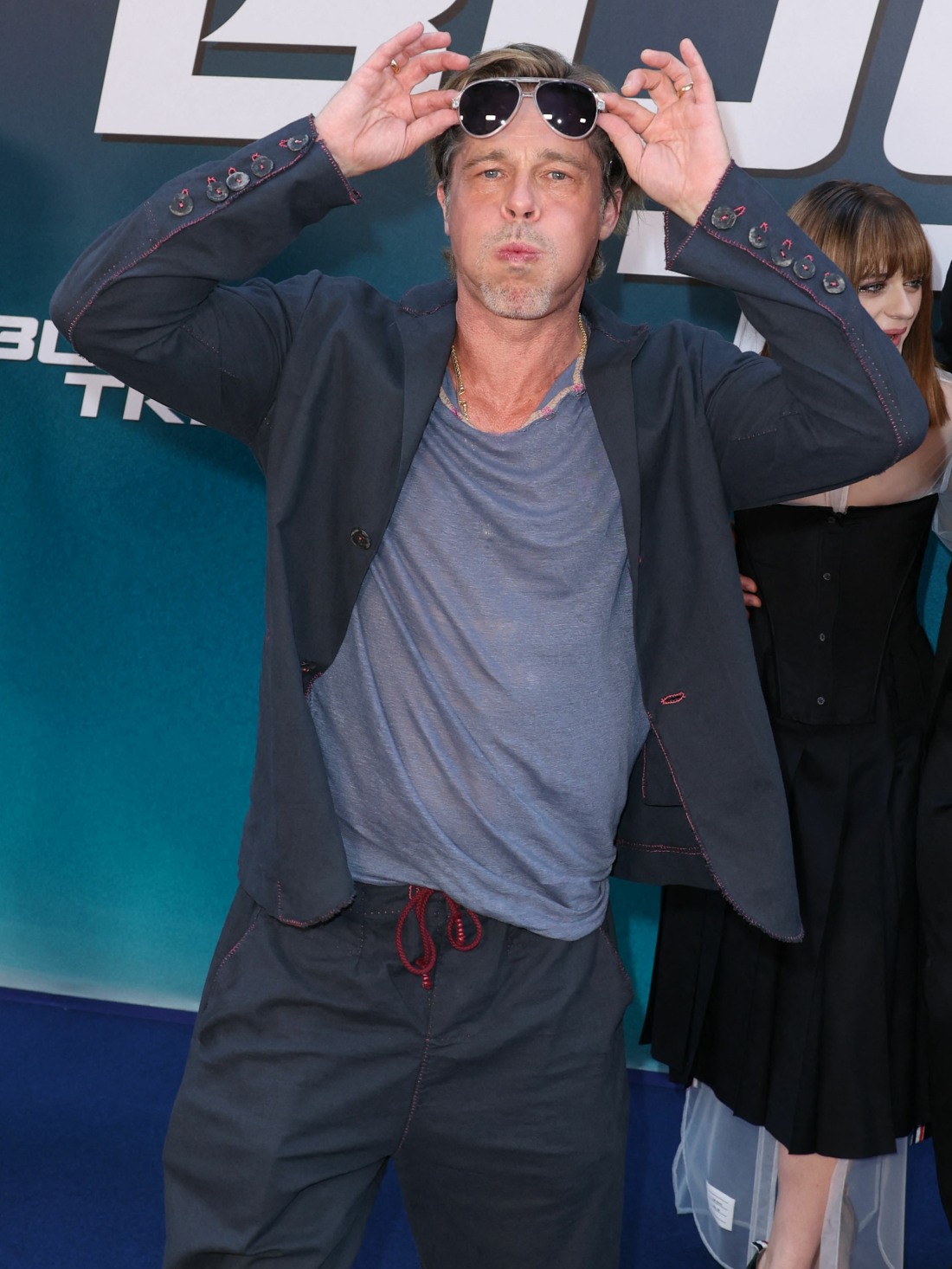 Photos courtesy of Backgrid, Cover Images.