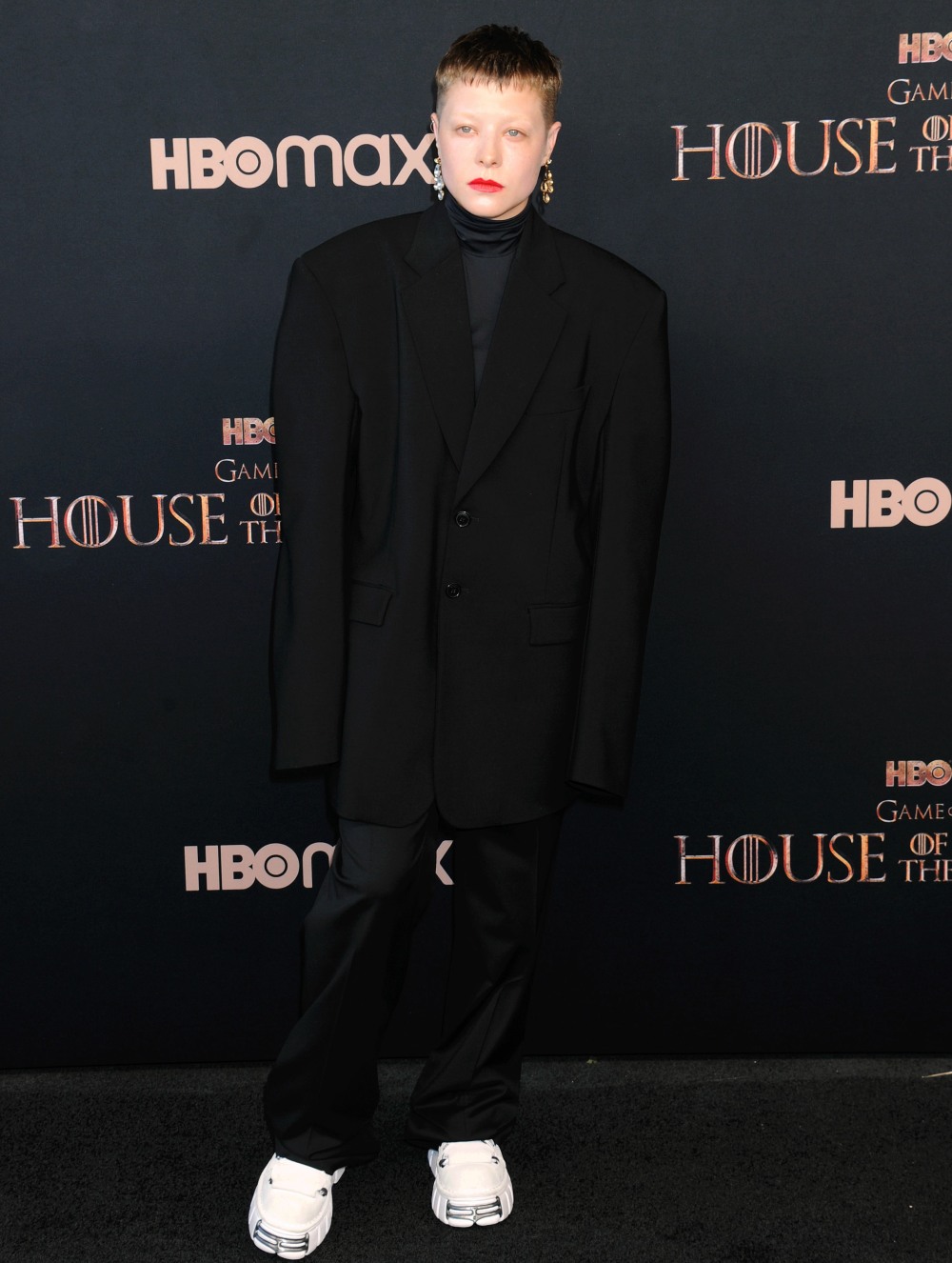 Last night was the big LA premiere for HBO's House of the Dragon. Last week, we saw the full-length trailer for the prequel series and I kind of thought it was a big snooze. The main plot seems to be "disruption within the Targaryens" as the king's daughter and the king's brother beef about who gets to rule Westeros next. I kind of think the casting is an issue, purely because there are not enough big-name actors in the series. Yes, it's a meaty part for Matt Smith, but beyond that? Game of Thrones season one had Sean Bean, Lena Headley and Peter Dinklage, all of them well-known actors before GoT.
Anyway, the young actresses are trying to make their mark sartorially. Emma D'Arcy – arguably the co-lead of the series – wore Vetements Spring 2022. The suit itself is boxy and boring, but their styling!!! This haircut!! My goodness.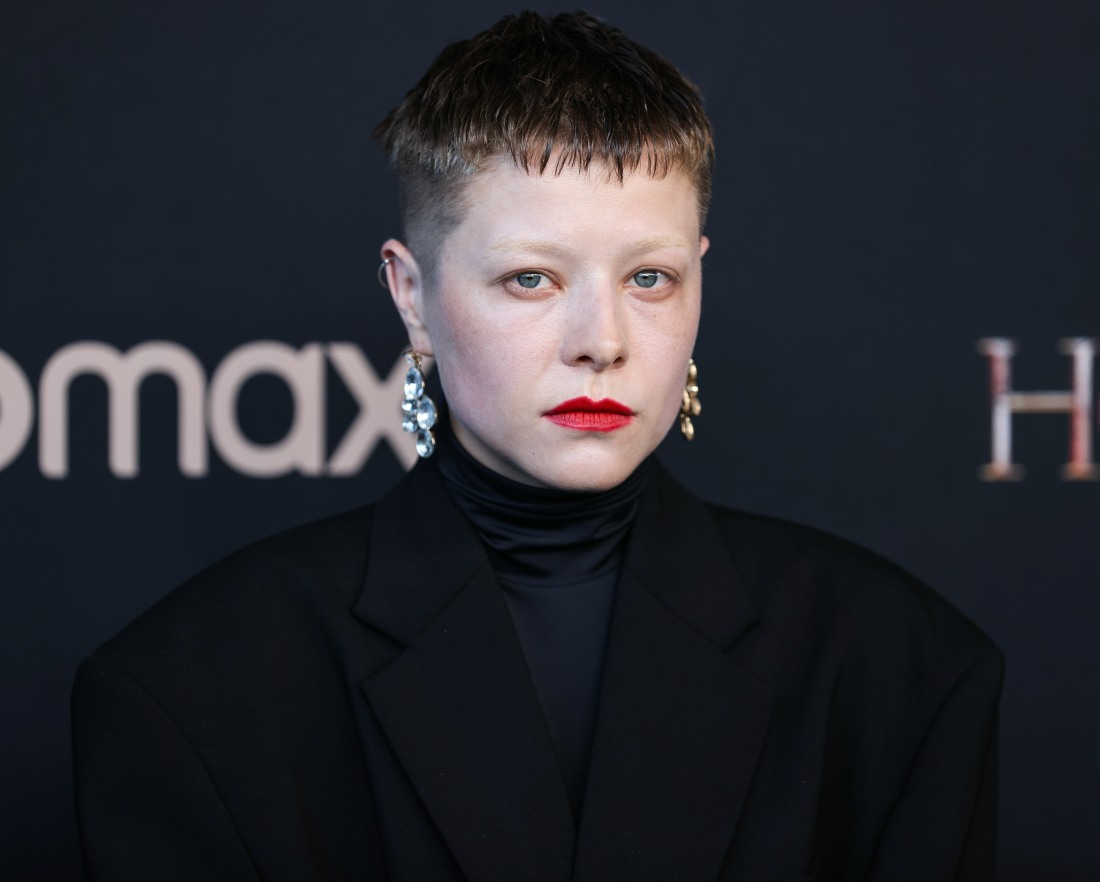 Olivia Cooke wore Thom Browne. This is really nice? It reminds me of Gucci from twenty years ago.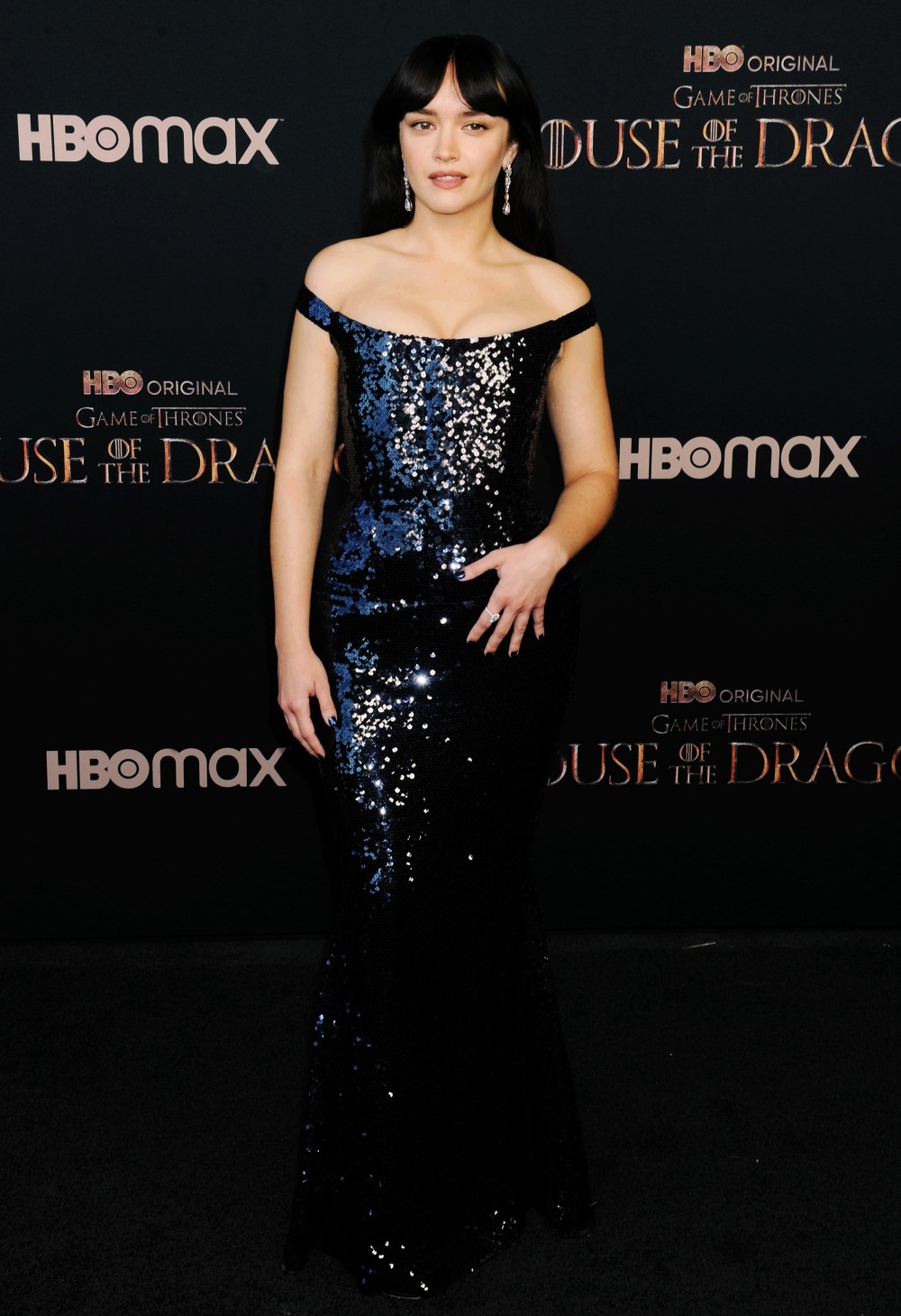 Emily Carey in Givenchy Spring 2022. As Tim Gunn would say, this is a lot of look. I mean, bold choice for her, especially given that most people will probably be introduced to her through this series?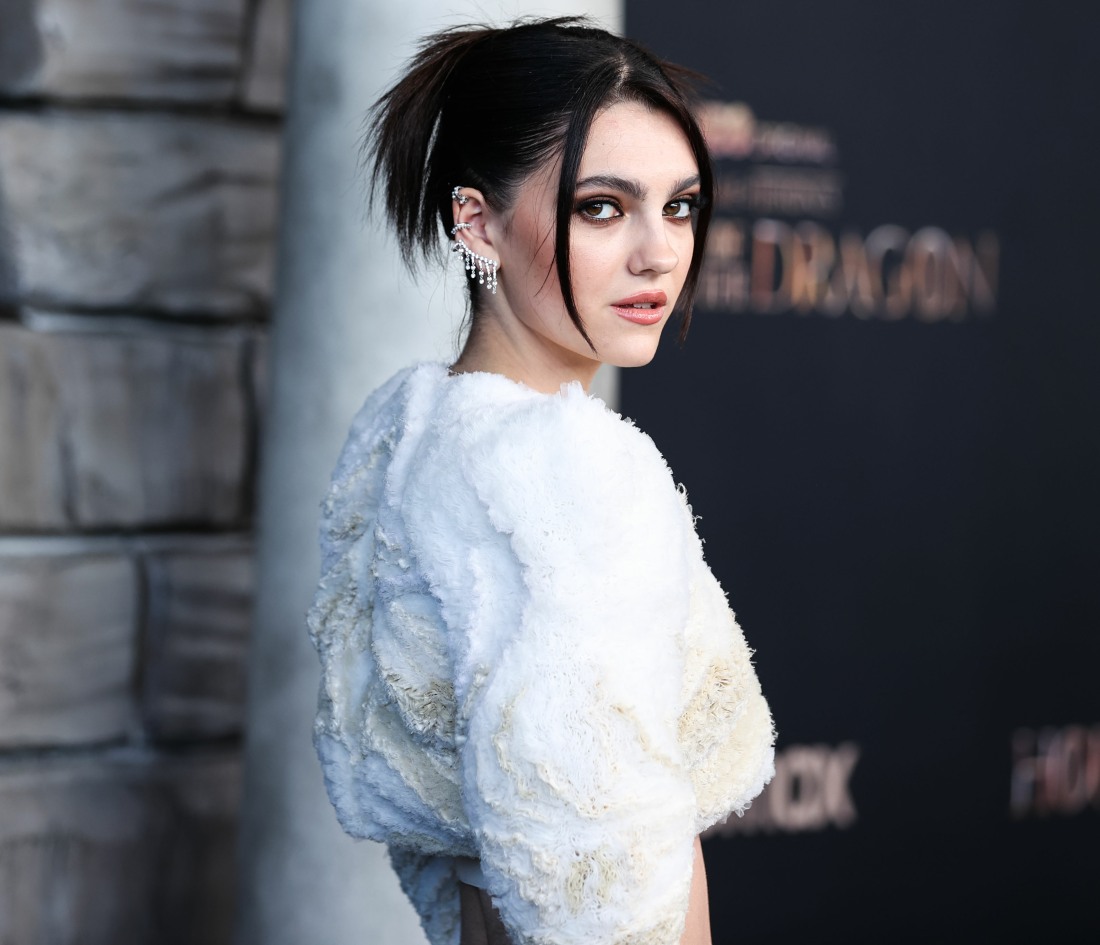 Matt Smith looked kind of sleazy-hot.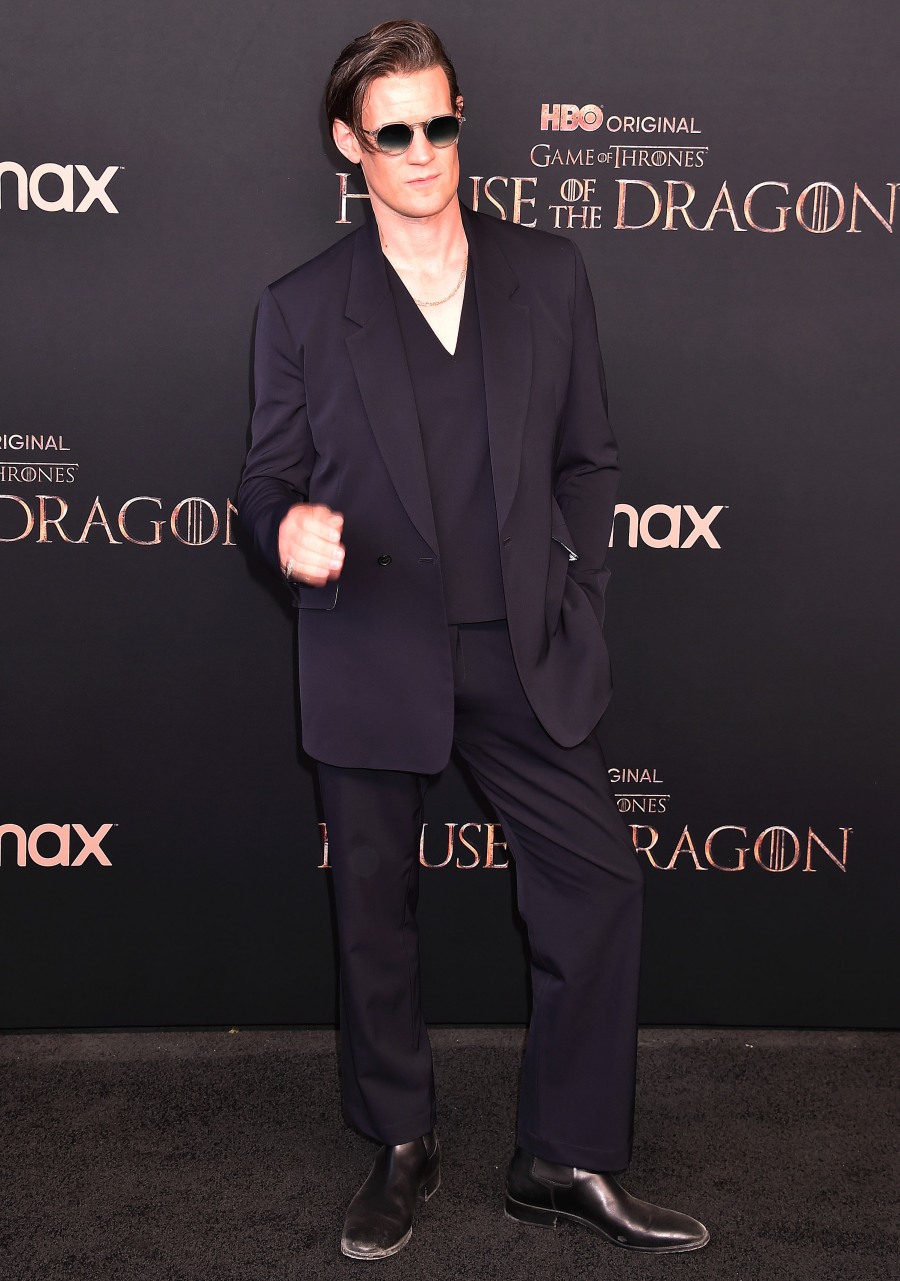 Milly Alcock wore a gown from the 2006 Alexander McQueen spring collection. I really like this? I remember it from back in the day, this was one of McQueen's best collections.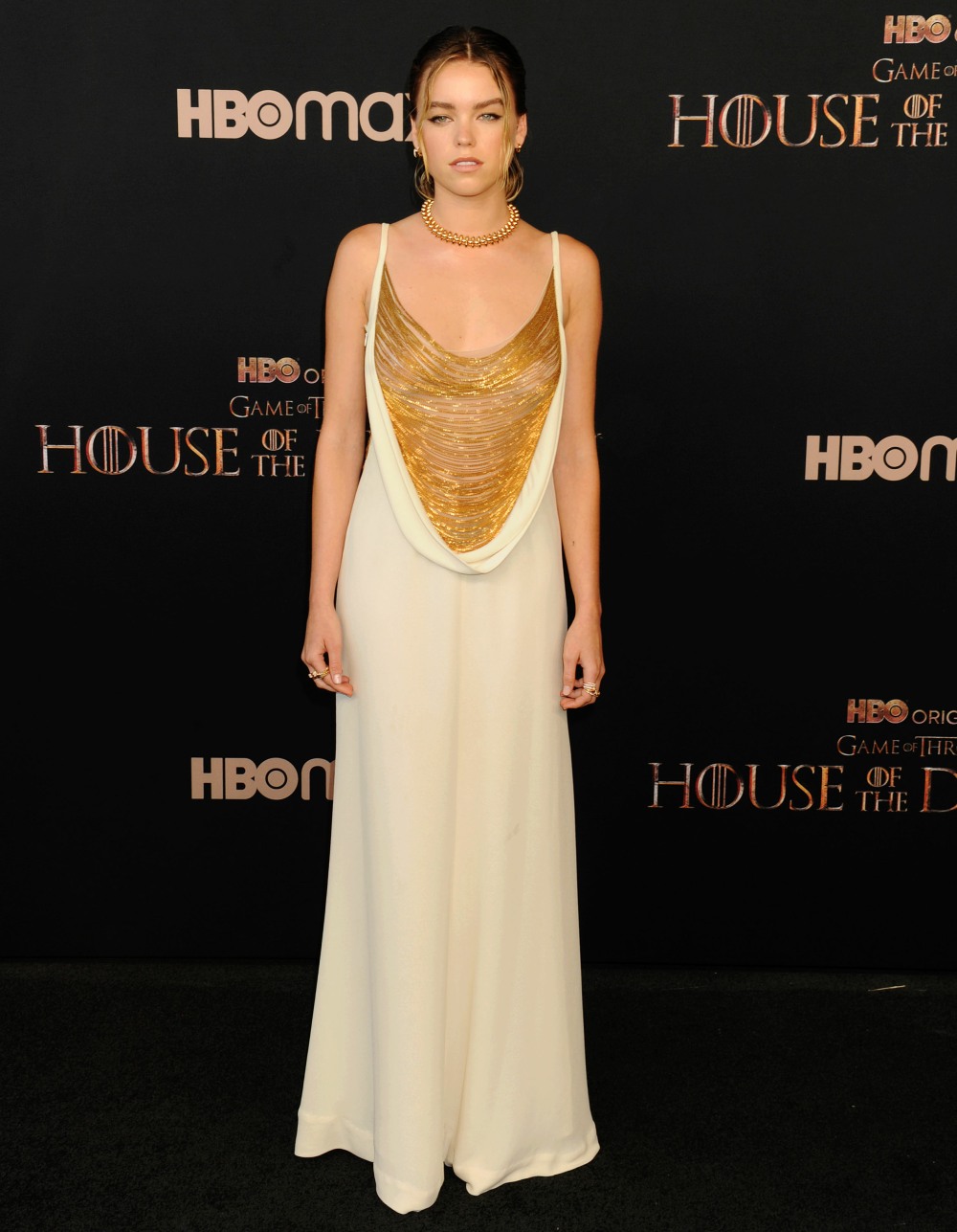 Photos courtesy of Avalon Red.