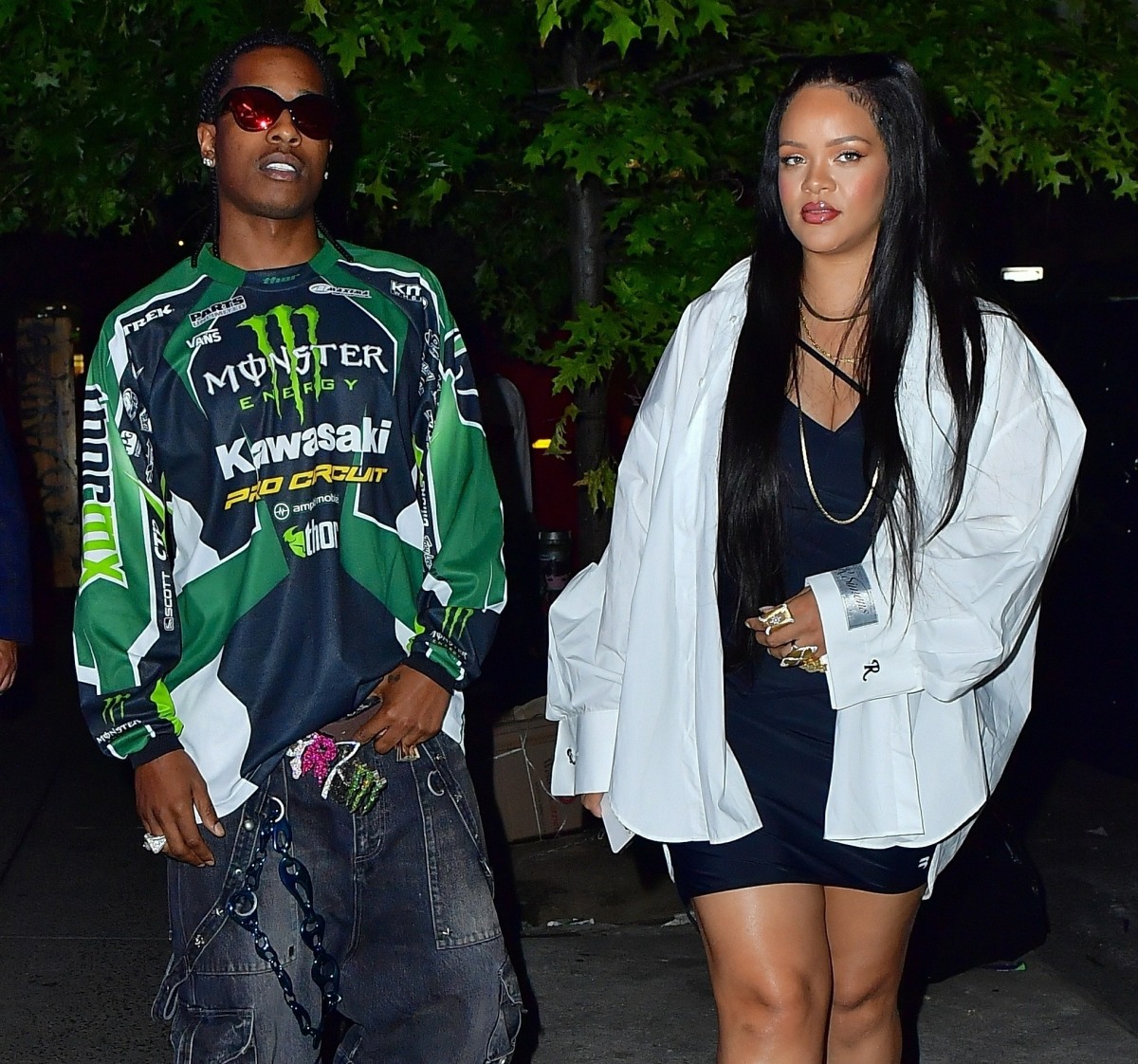 In April, Rihanna and A$AP Rocky were traveling back to LA after a visit to Barbados. Rihanna was heavily pregnant at the time. The LAPD swarmed them at LAX, and Rocky was taken into custody and arrested for his part in a shooting in LA in November 2021. The LAPD got an assist from Homeland Security and ICE for the takedown, which freaked me out on Rihanna's behalf. Like, that was probably a very stressful situation for her. Rihanna later gave birth to a baby boy in May, and we still don't know the kid's name, nor have we seen any baby photos. I've wondered what was going on with the charges against Rocky. Well, here's an update.
Rapper A$AP Rocky was slapped with assault and weapons charges Monday in connection with a November altercation with a former friend in Los Angeles. The Manhattan native, born Rakim Mayers, was slapped with two counts of assault with a semiautomatic firearm with allegations of personally using a firearm, according to prosecutors.

Rocky, 33, allegedly pointed a gun at onetime "A$AP Mob" rap collective collective member A$AP Relli and later fired twice in his direction.

"Discharging a gun in a public place is a serious offense that could have ended with tragic consequences not only for the person targeted but also for innocent bystanders visiting Hollywood," said Los Angeles District Attorney George Gascón. The "Praise the Lord" artist had been taken into custody and charged with assault with a deadly weapon after arriving in LAX airport with girlfriend Rihanna in April. He was released on $550,000 bail.

"My office conducted a thorough review of the evidence in this case and determined that the addition of a special firearm allegation was warranted."

Relli, whose real name is Terell Ephron, announced he would sue for "irreparable harm to his career in the entertainment industry."
Basically, the DA decided to add additional charges, which is interesting. I would have thought that the whole thing about Rocky allegedly shooting his friend would be the bigger deal, but I guess he also discharged his weapon in the general vicinity of his friend. I keep going back and forth about how bad this is for Rocky. He seems to be giving off a vibe of "unbothered" but it sounds like Rocky could be seriously headed to jail at some point.
The photos in this post are from Rihanna and Rocky's trip to New York last week. They were seen out and about, going out to eat and enjoying themselves. I think this might have been their first trip since the baby came.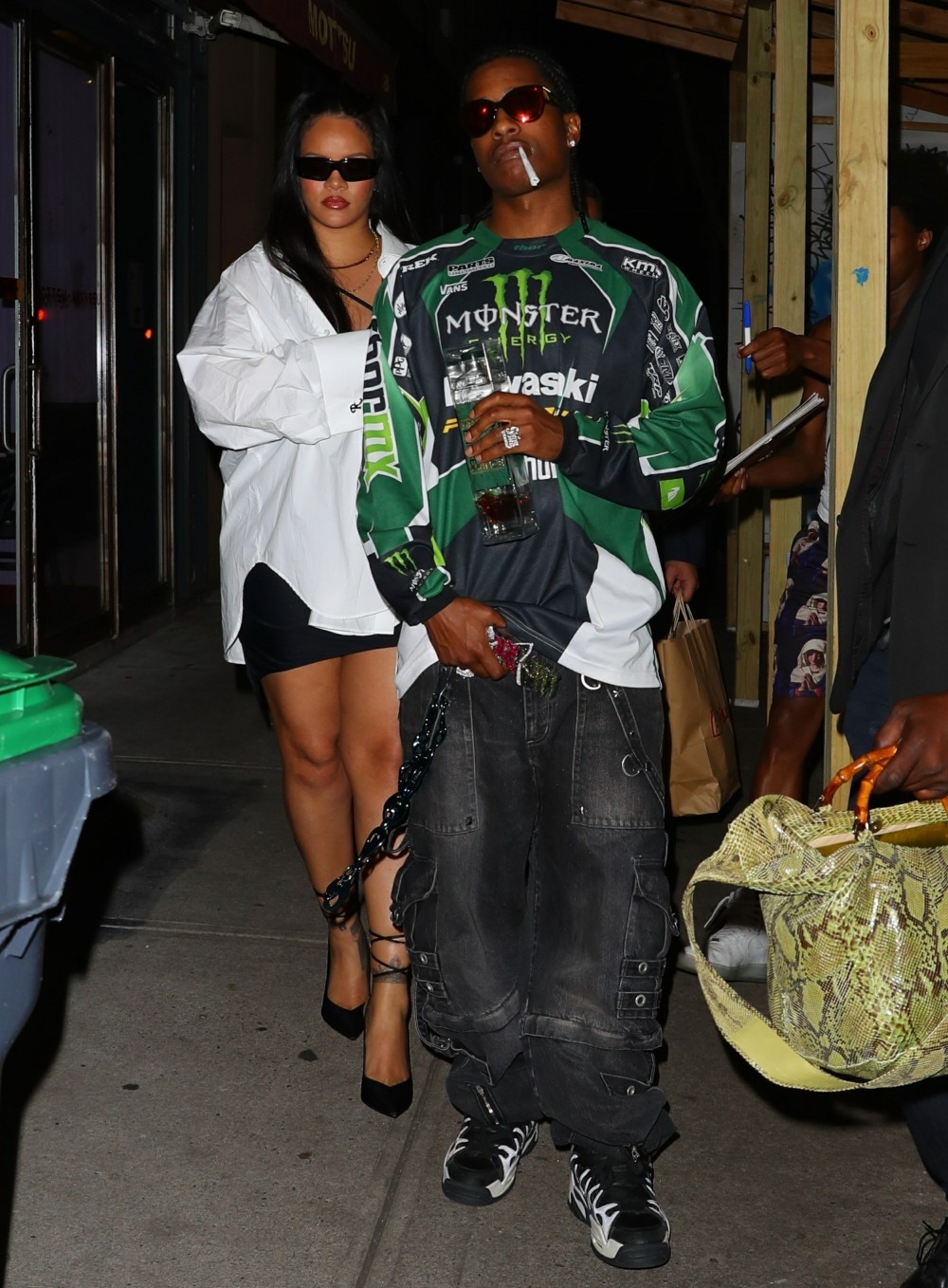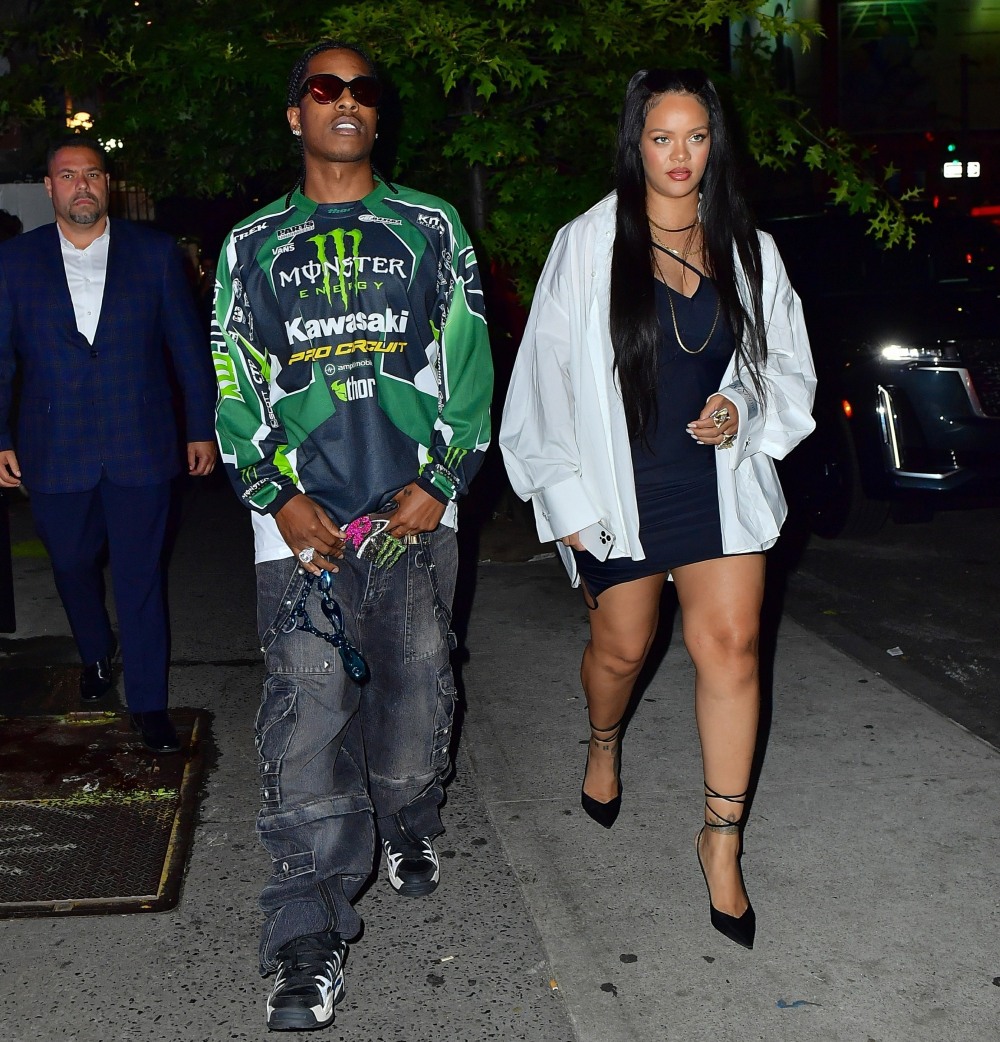 Photos courtesy of Backgrid.