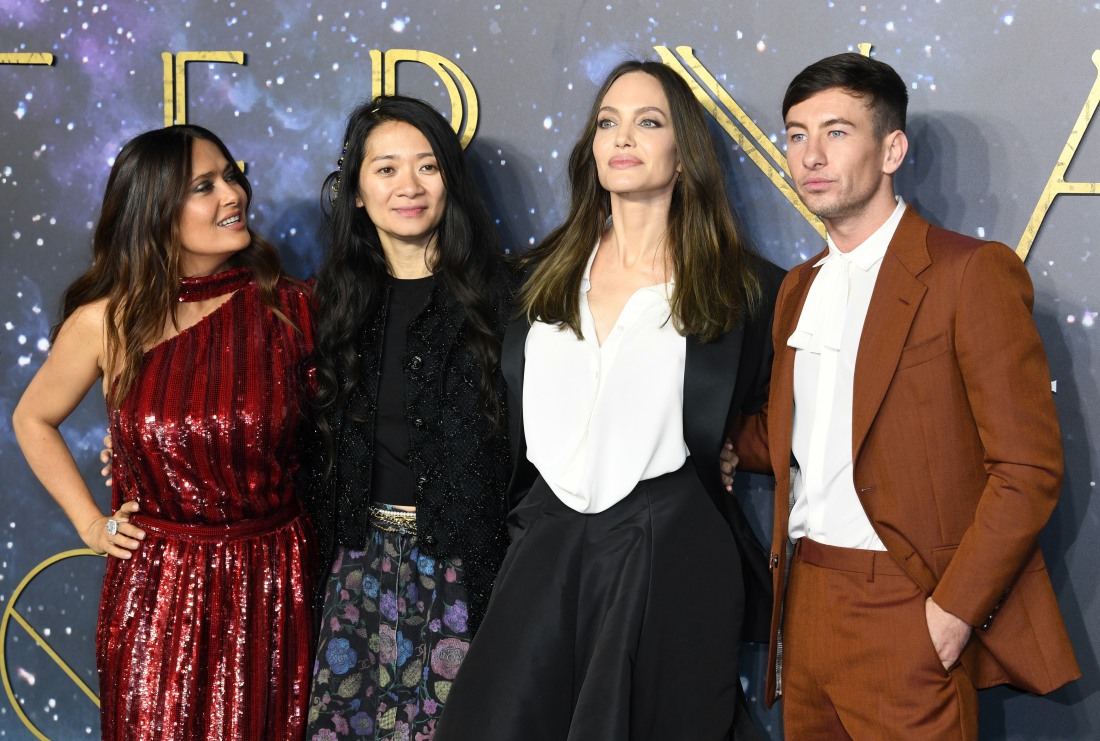 This week has been sad-yet-cathartic for all of Angelina Jolie fans. I've been a Jolie stan since the late 1990s, and to see my girl deal in silence with all of the bullsh-t Brad Pitt has thrown at her has been a lot. At least the plane story is finally getting out there and hopefully, people will start to see Brad as who he really is: a toxic, abusive piece of sh-t.
Anyway, all of the Jolie stans deserve a nice story. Remember how Angelina and Salma Hayek became super-tight on The Eternals? Suddenly, they were hanging out and Salma was talking her up in interviews, and they were put together for some of the Eternals' promo and they seemed like they had a lovely time. Well, Angelina cast Salma in Without Blood, Jolie's latest directorial effort, and they recently wrapped filming. Salma chatted about the experience with Deadline and we really need to make room for Salma in the Jolie-stan universe.
Salma Hayek Pinault is singing her friend Angelina Jolie's praises as a writer and director following the conclusion of production on the film Without Blood. The film, an adaptation of the best-selling novel by Alessandro Baricco of the same name, is the second collaboration between Hayek Pinault and Jolie who recently co-starred in Marvel's Eternals from director Chloe Zhao. (Hayek Pinault remained mum regarding whether she would be returning for the rumored sequel.)

"We just finished it," Hayek Pinault told Deadline. "Angelina is the best director I've ever worked with. I absolutely loved working with her; enjoyed every second of it. It's a tough piece but it was so delicious to come to work every single day. She is a genius and I think this might be her best movie yet. She did an amazing job, really."

She continued, "I was completely blown away by her mind, her dedication, her technical knowledge, and her control of every aspect, as well as her vision which is so clear. She is so good with the actors, so passionate, and so focused. But most of all, I was blown away by her kindness to every single person on the set. I talked about this with my co-star Demián Bichir and we were saying, 'Wow, she's really something.'"

Without Blood is a fable set in the aftermath of an unidentified conflict in a farmhouse deep in the Italian countryside. It serves as Jolie's debut film for Fremantle as part of her recently announced three-year deal.
Salma is so funny! "She's the best director I've EVER worked with!" I love Angelina and I think she's an okay director in general, and it's okay to say that she's still figuring out her directorial vision. Jolie's weakness as a director (imo) is story and pacing – in the technical aspects of filmmaking, she is very good, but she needs a lot of help with plotting and pacing. Still, I love how much affection Salma has for her. I love that Jolie cast Hayek and Bechir together. That's amazing.
This week, Jolie also gave some exclusive behind-the-scenes photos from Without Blood to People Magazine. She also confirmed that both Maddox and Pax worked in the assistant director department while they were shooting in Italy. You can see the photos below, on People's IG.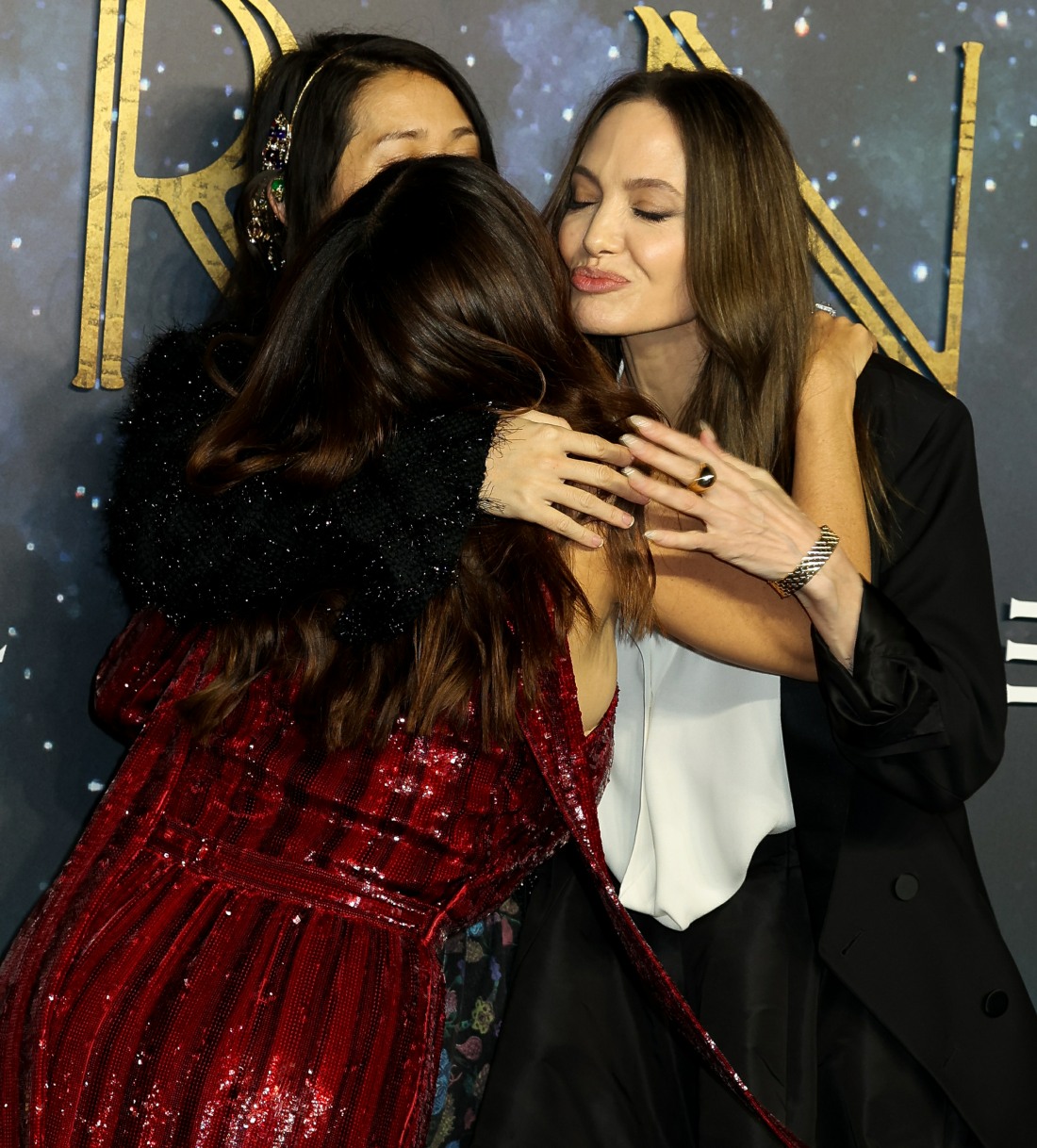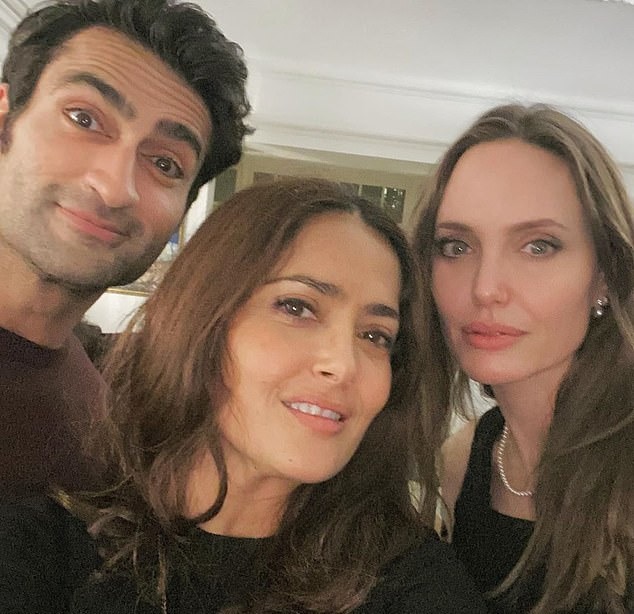 Photos courtesy of Avalon Red, Cover Images, Salma's Instagram, People's IG.