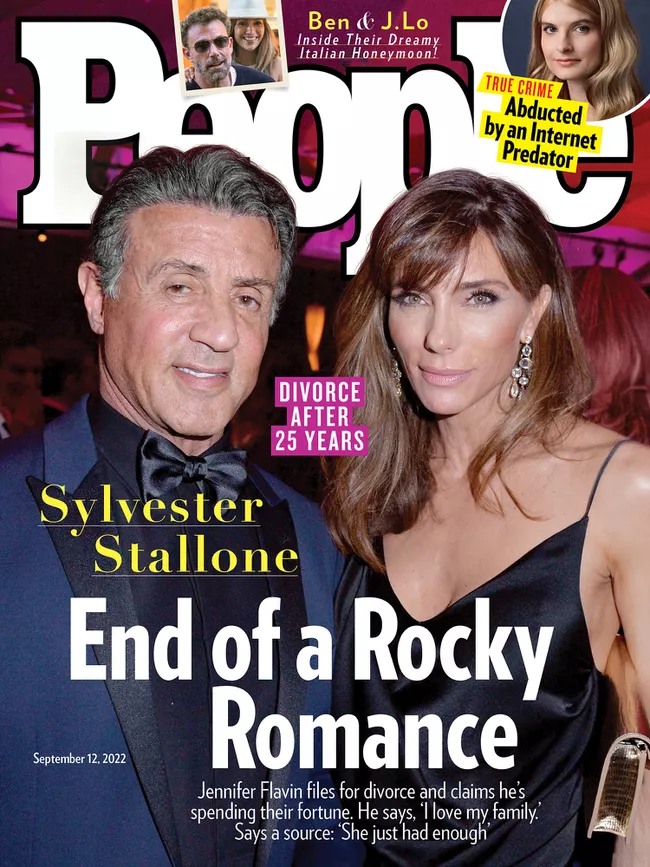 Last week, Jennifer Flavin filed for divorce from Sylvester Stallone. They've been married 25 years and the vibe was that something shifted very recently. Maybe it was their three daughters being all grown up (with their own reality show, which is filming now). Maybe it was as Flavin noted in her filing, a money issue and a spending issue. What struck me was how sort of mundane the divorce story really is though? I mean, it's surprising because they've been together for 25 years and they seemed to be close as a family. But the whole thing doesn't feel scandalous? Not scandalous enough for a People Magazine cover, really. But I sometimes forget that People's core audience is a lot older. Some highlights from the cover story:
Different temperaments: Behind their smiles and happy statements, trouble lurked. Stallone, 76, and Flavin, 54, "are very different people, age-wise and in temperament," according to a Hollywood source who has spent time with the couple. "What was once exciting and challenging is now routine and irritating."

He doesn't check in with her: His apparent impetuousness could be a problem, a Flavin source tells PEOPLE. "He tends to do things on a whim without asking her before," says the source. Indeed, Stallone admitted to TMZ he and Flavin had butted heads over his new Rottweiler, Dwight, but denied the dog was the root cause of their split. Nevertheless, adds the Hollywood source, "disagreements on little things add up after so many years together." That echoes what another source previously told PEOPLE: "It really wasn't just one issue that made her file for divorce. They have had lots of issues for years and she just had enough."

The fight about money: In her divorce filing, Flavin claimed "intentional dissipation" of marital assets, as PEOPLE previously reported. Under Florida law, that can include such things as excessive spending, gambling, gift-giving or unnecessary borrowing by a spouse around the time of a split. Flavin is asking that Stallone be prohibited from selling or spending their assets during divorce proceedings, and is also requesting sole use of their $35 million Palm Beach home. But Stallone is fighting Flavin's claim. His legal team responded to her divorce filing Aug. 29, stating in court documents that the actor "has not engaged in any conduct which constitutes intentional dissipation, depletion and/or waste of marital assets." He is also contesting her sole use of the house.
After 25 years, I suspect she was just tired of him. Like these sources say, little grudges and petty arguments build up over time, especially when one party or both parties do nothing to change or moderate their annoying behavior. I do wonder if the Rottweiler was the straw that broke the camel's back – Stallone reportedly got the dog without asking Flavin, and he just expected to dump the dog on her as "protection" while he was off filming in another state. Is that a divorce-able offense? Not really, but I could see how it could be the last thing in a string of incidents.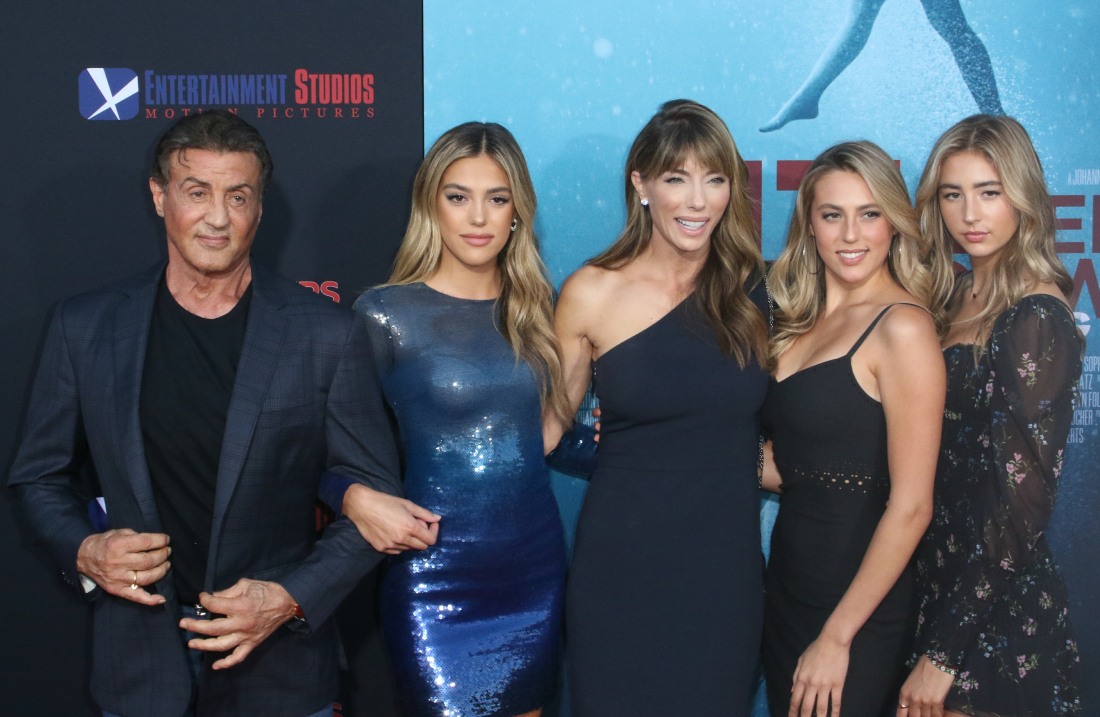 Photos courtesy of Avalon Red, cover courtesy of People.