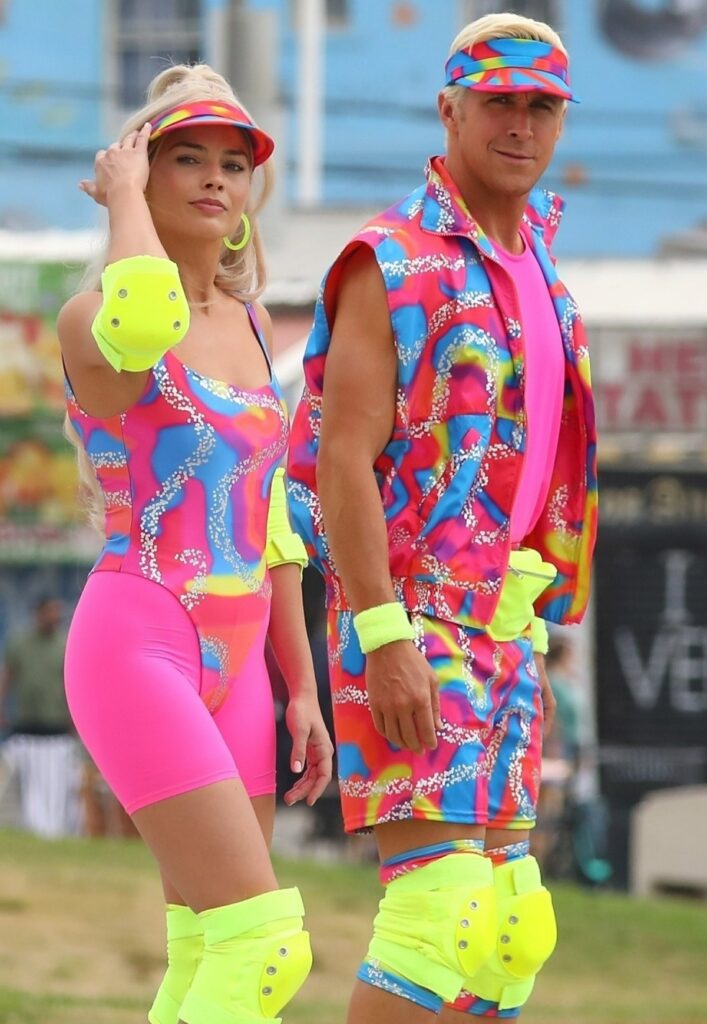 Margot Robbie is doing the rounds for her new project Amsterdam. I'm really torn on that film because the cast is amazing, and it looks like something I would enjoy but I'm loathe to support David O. Russell. Margot had nothing but wonderful things to say about him on The Tonight show with Jimmy Fallon, though. I guess she was spared from his infamous rage.
Jimmy asked Margot about the on-set Barbie photos that went viral. While filming the Greta Gerwig film with her Ken, Ryan Gosling, the paparazzi caught the duo in their neon finest and the internet couldn't get enough. When Jimmy asked Margot about it, she said she was "mortified" by the pics and the crowds that followed created "the most humiliating moment of (her) life." Huh.
"Barbie" lead star and producer Margot Robbie revealed she was "mortified" at the viral set photos of her dressed in character alongside co-star Ryan Gosling, who plays Ken. During "The Tonight Show with Jimmy Fallon," Robbie opened up about the leaked production pictures while promoting David O. Russell's "Amsterdam."

"I can't tell you how mortified we were, by the way," Robbie said. "We look like we're like laughing and having fun, but dying on the inside. Dying. I was like, this is the most humiliating moment of my life."

Host Jimmy Fallon asked Robbie if she realized the "Barbie" photos would be dissected over the internet upon release.

"No!" Robbie said. "I mean, I knew that we had some exteriors to shoot in L.A. I knew, OK, once you were doing exteriors, you're gonna get papped. There's probably going to be a little crowd of people who are going to stand out, because, you know, we stand out a little bit in those outfits. So I knew there was going to be a little bit of attention, and probably some photos would get out there, but not like it did. It was like mad. It was like hundreds of people watching."
I had to watch the clip after I saw the headlines talking about how humiliated Margot was to see if she was joking. They were filming on the Venice Boardwalk which is almost never empty. Half the people there dress in costume, and some just to hang out. Plus, anyone who lives in LA gets used to seeing things filmed. They were filming All Rise at my kids' high school during their registration last month. We had to check in with the studio guys about whether we needed the makeup trailer or textbooks. So people in LA are unfazed by two beautiful, well-built blondes in leotards on roller-skates. But surely Margot knows that. And she knows this movie will be played before, hopefully, thousands if not millions of people, right? I'm so confused by what humiliated her. She was laughing with Jimmy as she said it so maybe she was just trying to acknowledge that those were wild outfits. Because honestly, those photos did more to generate a buzz for the film than any marketing campaign.
Thank goodness Ryan is leaning into his Kenergy.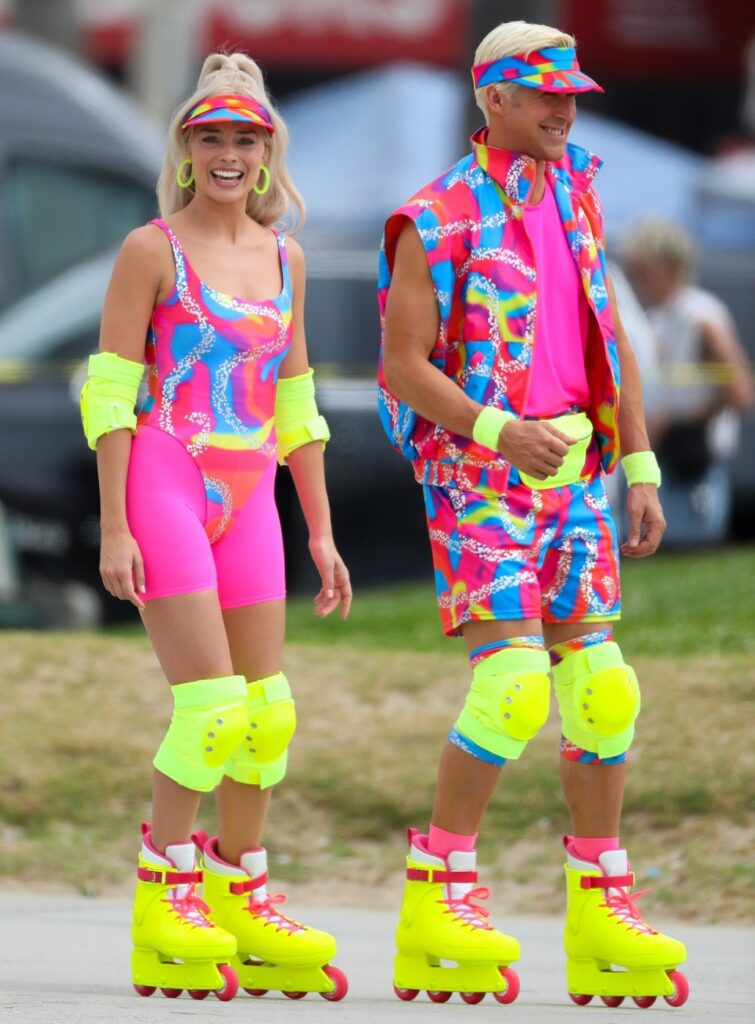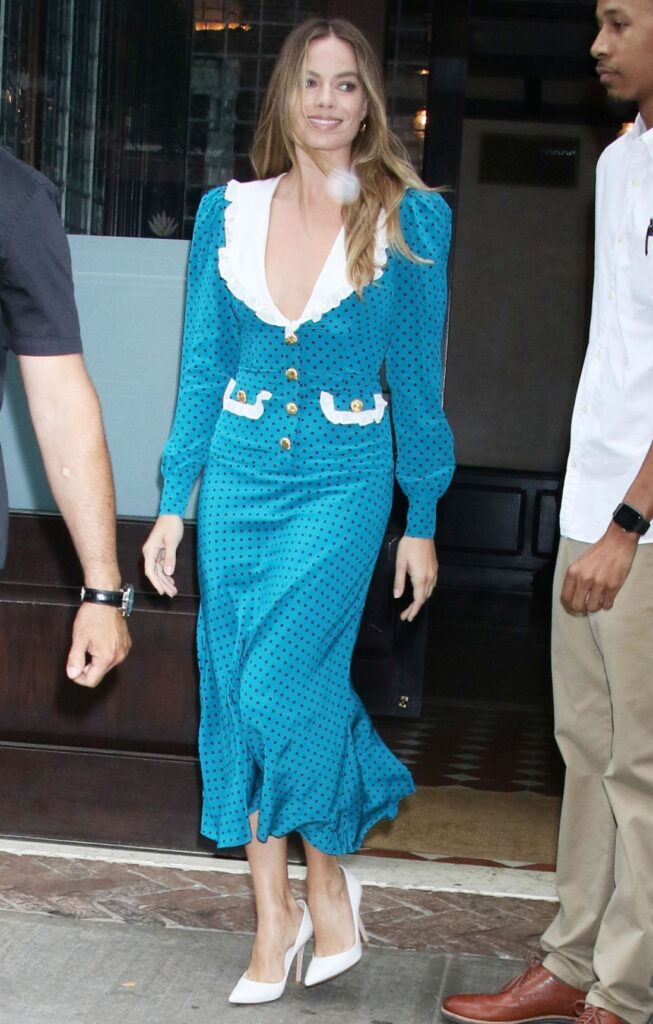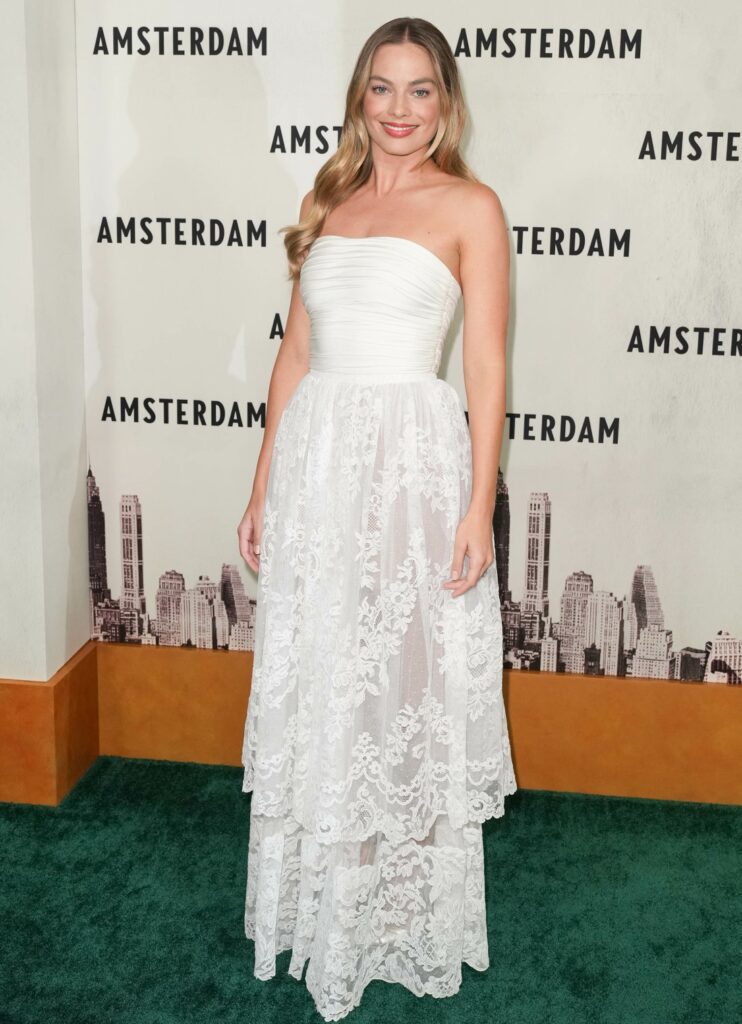 Photo credit: Instar, Backgrid, Cover Images and Barbie Movie