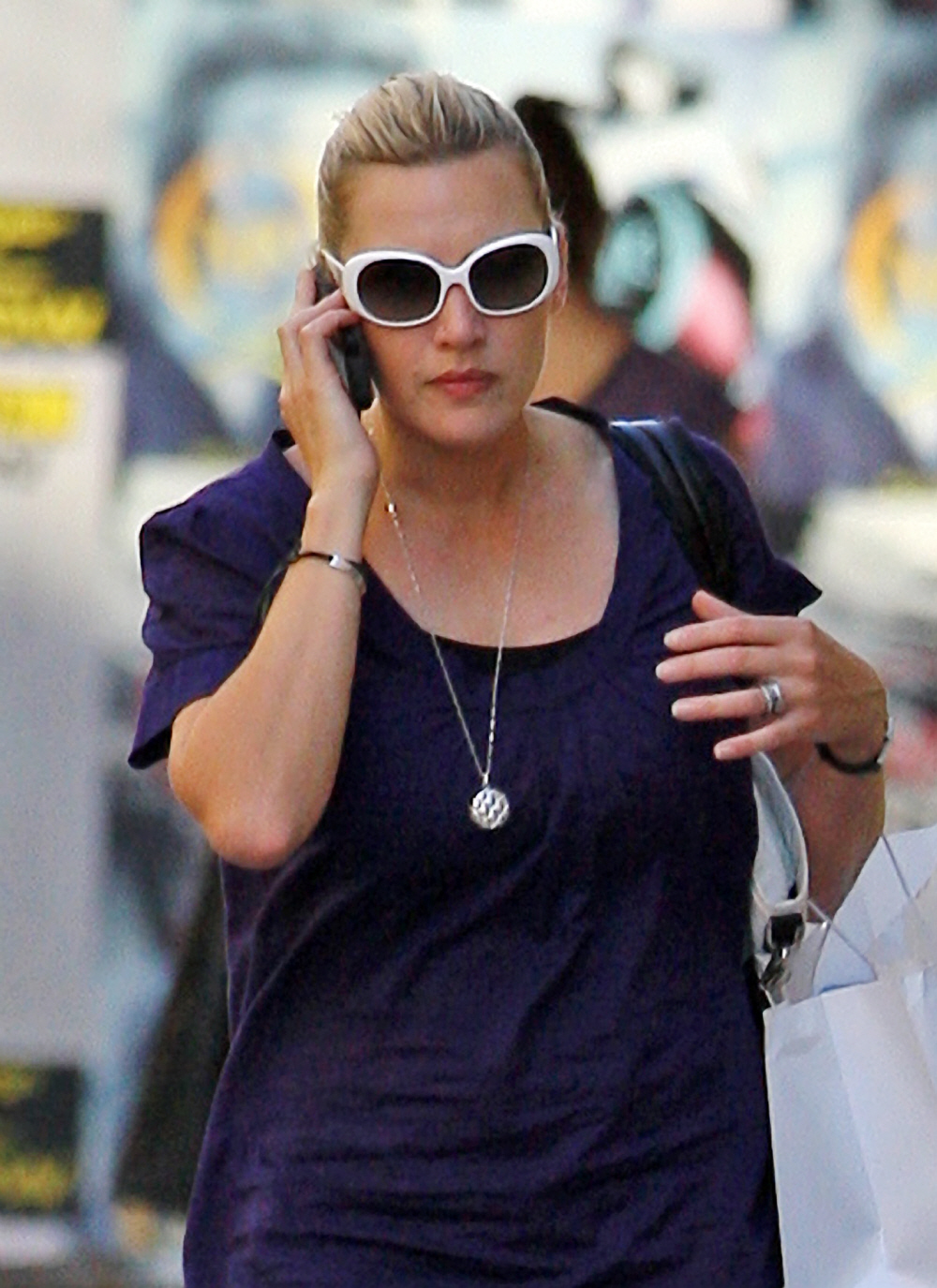 Back in May, Kate Winslet sued The Daily Mail for libel, over a piece they ran back during the awards season. The article was by a Mail reporter/columnist named Liz Jones, and it was called "Should Kate Winslet Win an Oscar for the World's Most Irritating Actress?" Jones blasted Kate for discussing her diet and workout regime in the press, and Jones claimed Winslet "lied" about only doing Pilates and nothing else. Jones wrote that Winslet "has become, in my opinion, as drippy and as impossibly vain as the rest of them. She caught a nasty dose of Hollywooditis. It happens to the best of them, of course it does. It is the duplicitousness that enrages me and most other women I have spoken to." When Winslet sued, she asked for a settlement in the neighborhood of $200,000.
Winslet was vindicated in the courts – sort of. She won the lawsuit, and she was awarded $40,000. Winslet released a statement on the legal victory: "I am delighted that the Mail have apologized for making false allegations about me. I was particularly upset to be accused of lying about my exercise regime, and felt that I had a responsibility to request an apology in order to demonstrate my commitment to the views that I have always expressed about body issues, including diet and exercise." Here's more:
Lawyers for Kate Winslet say the actress has accepted 25,000 pounds (more than $40,000) in damages after the Daily Mail falsely reported in January she lied about her exercise regime.

Winslet was not in court for Tuesday's settlement, but through her lawyers said she wanted an apology "to demonstrate my commitment to the views that I have always expressed about body issues, including diet and exercise."

Winslet has been an outspoken critic of excessive dieting. In 2007, she won damages against a British magazine which wrongly stated she had visited a diet doctor.

The actress won both an Oscar and a Golden Globe earlier this year for her performance in "The Reader."

Associated Newspapers, owners of the Daily Mail, apologized for "any distress caused."
[From The Huffington Post]
Winslet is known as someone who will threaten lawsuits or actually sue publications over anything. Maybe I'm being too harsh – while I admire that Kate stands up for herself legally and professionally, and I definitely think these publications had it coming, Kate only seems to get angry when it's about body image stuff. In 2003, GQ UK had to issue Winslet an apology over the digital enhancement to Kate's body. Then in 2007, Winslet won another libel lawsuit, this time against Grazia Magazine, who had claimed she was visiting diet doctors. She got another apology for that one.
Here's the thing – I like Kate and everything, but she's lied in the press before, especially when it comes to her image as a working mother, just like everyone else. While I don't think she visits diet doctors or anything, I do think she's worked hard to become this more streamlined Hollywood actress. Maybe I'm totally off base – but I found her Oscar campaign a little annoying, too.
Kate Winslet and her son Joe Mendes are seen in New York on September 25, 2009. Credit: INF Photos.