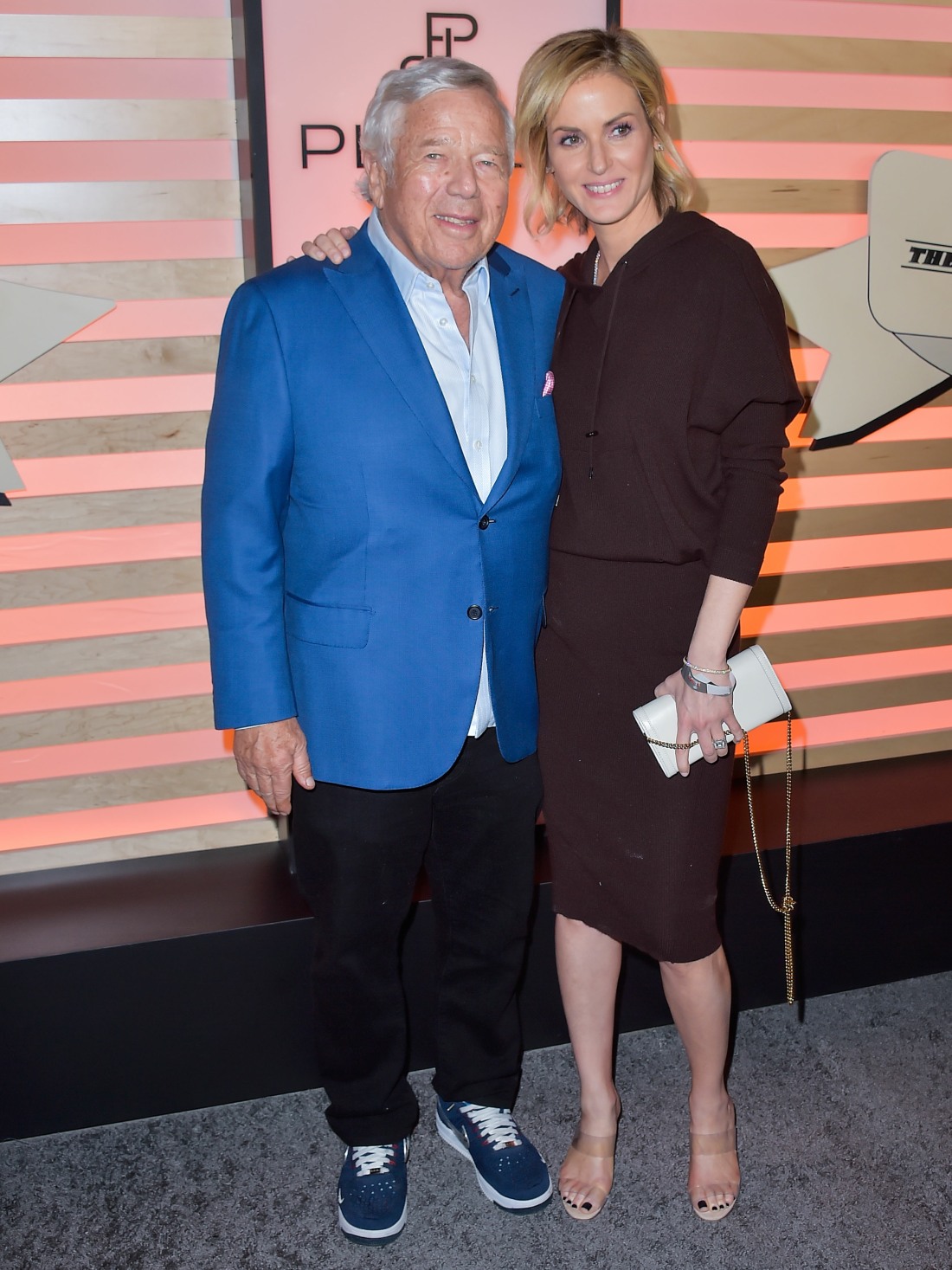 In his 70s, New England Patriots owner Robert Kraft was surprisingly in the gossip columns a few times. One of those times was in 2018, when his girlfriend Ricki Noel Lander gave birth to a baby and everyone swore up and down that the kid wasn't his (we haven't heard about that since 2018). Then in 2019, Kraft was named as one of 200 "johns" who received sex acts from trafficked Asian women at a Florida massage parlor. That too was hushed up pretty quickly. Well, these days, Kraft is 81 years old and he's been quietly dating a 40-something doctor. They had a surprise wedding over the weekend.
Robert Kraft and Dana Blumberg are married, a source confirms to PEOPLE. The New England Patriots owner, 81, and his doctor bride, 47, wed in front of over 200 guests during a surprise wedding ceremony on Friday night at the Hall des Lumières in New York City.

According to Page Six, Kraft invited a slew of star-studded guests to a "Kickoff and a Touchdown" party, though he did not reveal he and Blumberg would be tying the knot during the event.

A source who attended the event told PEOPLE most guests were completely taken by surprise. "Most of the people didn't know it was a wedding celebration. We thought it was a party and then when we went upstairs — and [a] screen opened and Robert and Dana came out. She was in a wedding dress, and Elton John announced them as 'husband and wife.' Then Meek Mill wrote a song for them — which he sang with Ed Sheeran as backup," the source detailed.

The source also noted there was an amazing spread, including caviar, Reubens, pigs in a blanket and knishes.

Citing sources, Page Six said that the couple shared a 10-minute video with guests, before NFL commentator Al Michaels introduced them to the crowd as husband and wife. It is unclear, however, when exactly Kraft and Blumberg officially said "I do" to one another.

During Kraft and Blumberg's special evening, they were joined by a series of stars, including Tom Brady, Jon Bon Jovi, Kenny Chesney, NFL Commissioner Roger Goodell and NBA Commissioner Adam Silver, among others, Page Six reported.
It sounds more like this was a surprise wedding reception more than a wedding? Not to get too technical about it, but it doesn't sound like they did the actual vows and "ceremony" part in front of all of these guests. Also, this is a beautiful sentence: "The source also noted there was an amazing spread, including caviar, Reubens, pigs in a blanket and knishes." Pigs in a blanket AND knishes AND Reubens. Mazel tov!
Anyway, Tom Brady was there. He went to the party solo and sources told People Magazine that Brady "looked happy" and was seemingly in great spirits. He spent a long time at the party, hanging out with his former teammates and all of his Patriots buddies.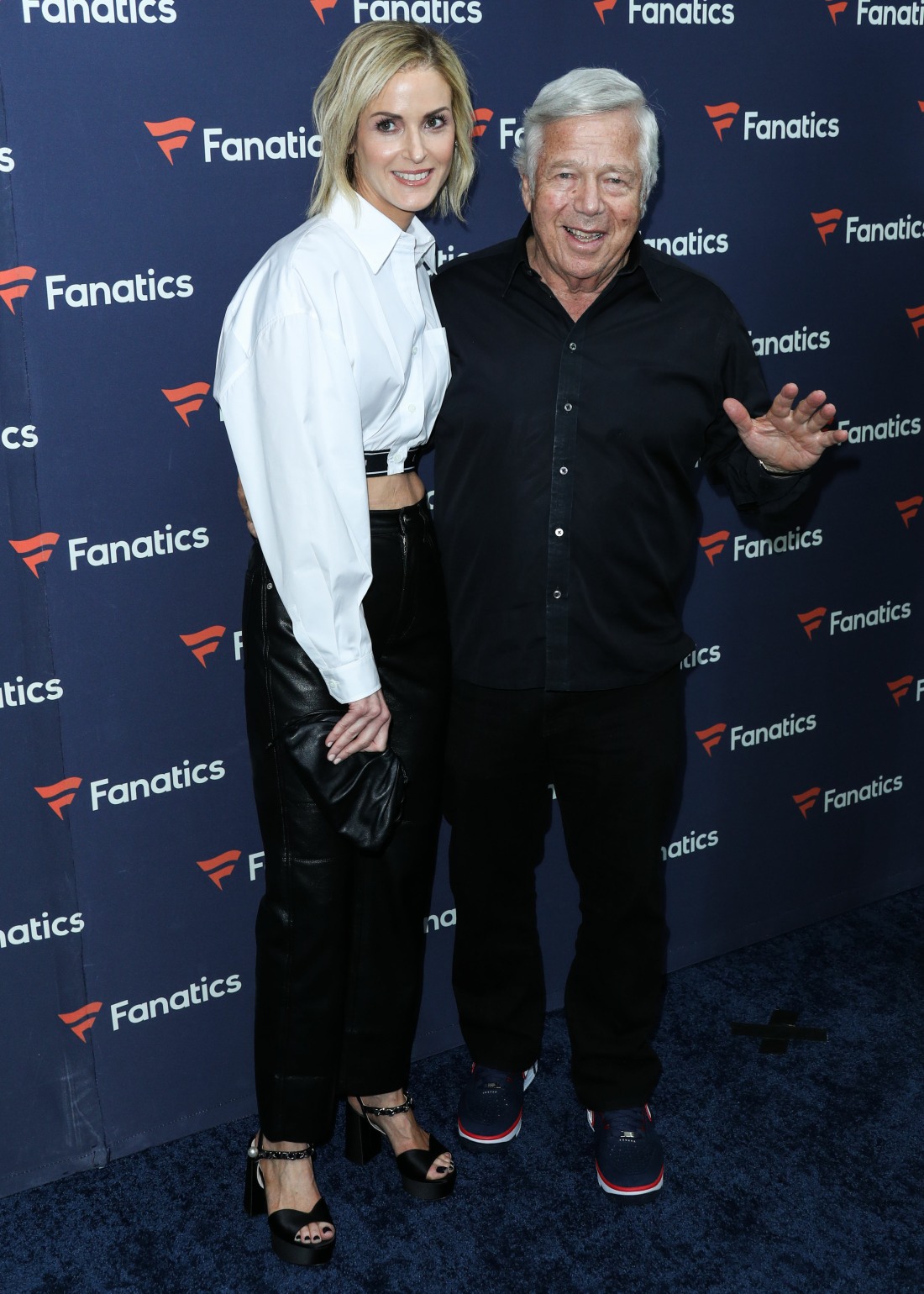 Photos courtesy of Avalon Red.