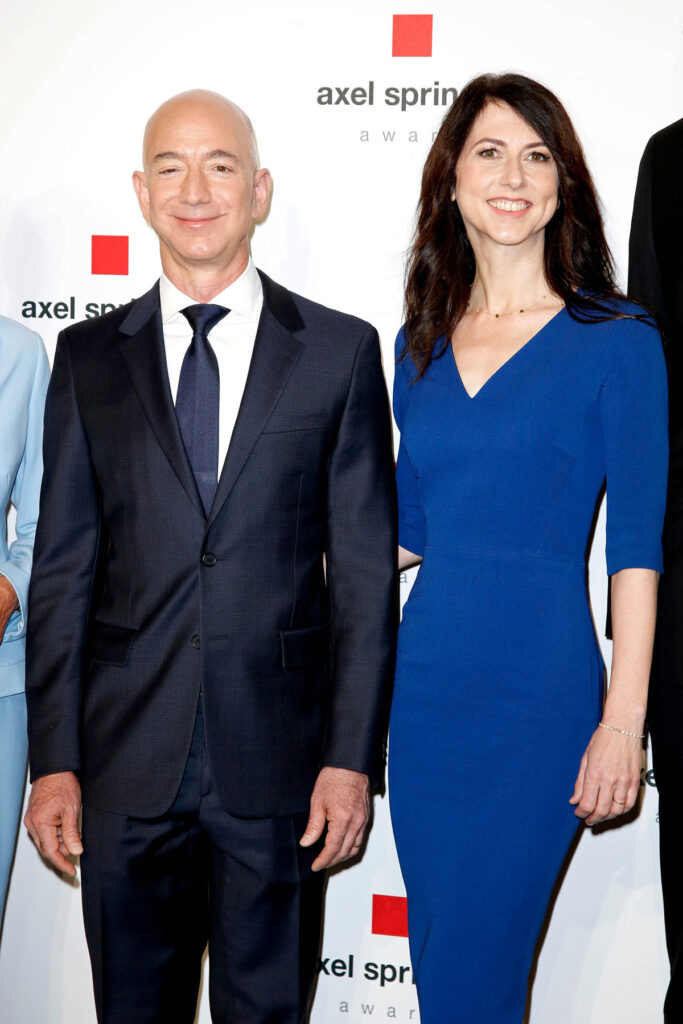 My son was talking to me about Adam Ruins Everything's episode on how there are no good billionaires the other day. I had no problem agreeing with him, but I wish I'd remembered MacKenzie Scott in that moment. Because I really do think she's one of the good ones. She pledged to donate her fortune like her male counterparts. However, while her male counterparts are donating their money to foundations they formed, which affords them tax credits and dividends, MacKenzie is putting money into established organizations and letting them decide how to spend it. Her latest donation is very close to my heart. She donated almost $85M to the Girl Scouts of America, the largest donation they've received from an individual.
Philanthropist MacKenzie Scott donated $84.5 million to Girl Scouts of the USA and 29 of its local branches, the 110-year-old organization said Tuesday, calling it a vote of confidence.

"Her support of our organization means honestly just as much as the donation," Sofia Chang, CEO of GSUSA, said in an interview.

It's the largest donation the Girl Scouts have received from an individual since their founding in 1912, she said. The funds will help the organization recover from the impact of the pandemic, which drove down membership. The Girl Scouts plan to support volunteers and staff, make camp properties more resistant to the impacts of climate change, improve science and technology education for youth members and develop diversity and inclusion programming to make their troops more accessible.

"While the cookie program sustains us certainly and it's wonderful and the girls are part of that process, which makes it even more beautiful, we certainly need more from the community," Garcia-Hernandez said.

Philanthropic giving to organizations that specifically serve women and girls represents less than 2% of all donations, according to a research project of the Women's Philanthropy Institute at Indiana University's Lilly Family School of Philanthropy. The institute found that proportion has not changed significantly between 2012 and 2019, the years the study has tracked.
To clear up anyone unfamiliar, Girl Scouts of America is not the same association as Boy Scouts of America. GSA has an excellent inclusion record. They've been praised by the LGBTQ community and went on record as standing with BLM. I am so jazzed about this donation because each branch addresses the needs of the girls in its community. As the article said, the cookie program is the main source of income for most branches. And not all communities have the money to purchase cookies in the quantities that can make a huge impact. So by MacKenzie giving donations to 29 branches, they will be able to support the programs they need for the girls they represent. MacKenzie just gets this so right, she's such an inspiration.
I was a Brownie and then a Girl Scout and then a Girl Scout leader. And that was a decade before I had my own kids. I have a lot of respect for the organization. I mean, I'm a little peeved they'd single MacKenzie out for her donation when I know I have spent at least that amount on Samoas and Thin Mints but whatever. *adds Butt Hurt badge to sash* I'm over it.
Photo credit: Cover Images, Instagram and Getty Images