Megan Thee Stallion has been struggling with her record label, 1501 Certified Entertainment, for two years and four lawsuits. In the most recent lawsuit from over the summer, Megan asked for $1 million in relief after fulfilling the terms of her (shady) 360 contract with the label. Megan alleged that they've never paid her, that they've tried to block release of new music, and that they are currently trying to discount her latest two albums in order to keep her on contract, from which they take profits from sectors that labels usually can't touch. Now, Megan filed and was granted a restraining order against her label related to the American Music Awards this weekend.
Awards season can make or break an artist's career, even one as established as Megan Thee Stallion—something the rapper evidently understands because she's taking her label to court for getting in her way.

Megan (born Megan Pete) was recently granted a restraining order against her label, 1501 Certified Entertainment, and distributor, 300 Entertainment, after alleging that 1501 "unlawfully" attempted to "block or interfere with Pete exploiting, licensing, or publishing her music" in conjunction with the upcoming American Music Awards (airing November 20). Court documents obtained by Billboard claimed that Megan "will suffer irreparable harm if her music cannot be used in conjunction with her promotion for the AMAs."

The documents do not go into detail about what 1501 allegedly did to block Megan from promoting her work, but it must have been serious as the court essentially granted her an emergency order "because there was not enough time to give notice to Defendants, hold a hearing, and issue a restraining order before the irreparable injury, loss, or damage would occur."

This is just the latest installment in the rapper's ongoing legal battle with 1501, which started back in 2020 when Megan alleged that the label's founder had tricked her into signing a deal far below industry standards. This contract locked her into a three-album release, the definition of which became the subject of another lawsuit earlier this year. In August, Megan went to court yet again, this time over 1501's alleged failure to pay the artist her due royalties.
I guess typically think of restraining orders in a physical interpersonal context, but this one is about actions taken by the label to block Megan from using her own music as part of her promotion for the AMAs. The AMAs are on Sunday, November 20, and Megan was nominated for Favorite Female Hip-Hop Artist. The documents don't mention what the label did to prevent Megan from promoting her work, but the court must have found her claims credible because they granted her an emergency restraining order and the hearing is scheduled for November 22. The court seemed to agree with Megan's claims that she would suffer irreparable harm if she was not allowed to use her music. As far as I can tell, it doesn't look like Megan is performing at the AMAs, and I wonder if that was the issue. Either way, it's good that she's able to proceed, with her job, without the interference of her crap label. And hopefully the court's actions here will lend credence to the claims in her other lawsuits about the label's bad actions against Megan. I hope she wins her category and I hope Drake loses in every single one of his, even if those losses are to the likes of (ew) Jack Harlow and (ugh) Ed Sheeran.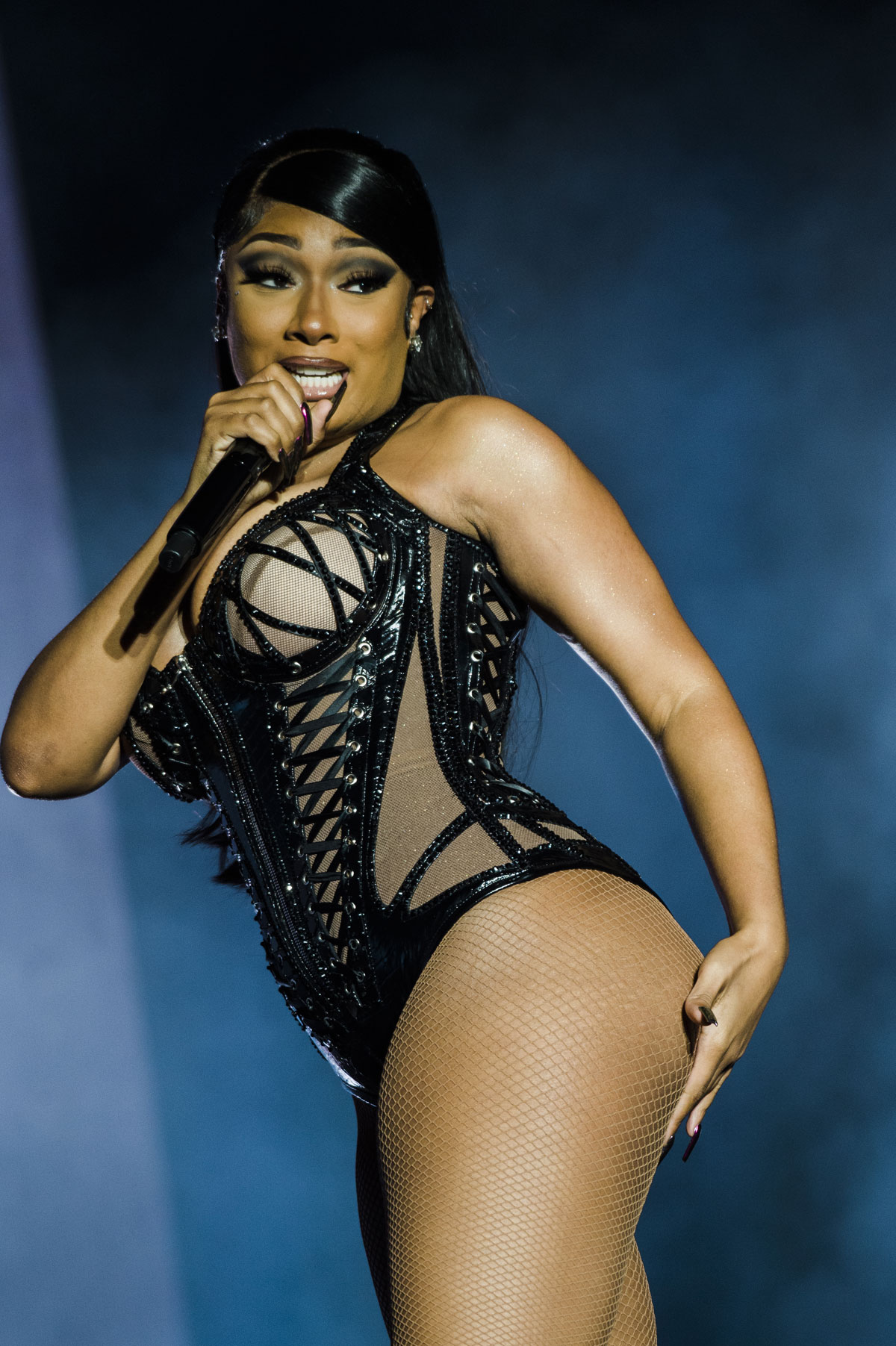 photos credit: Yukitaka Amemiya/Bang Showbiz/Avalon, Carlos Elias Junior/Fotoarena/Avalon and via Instagram