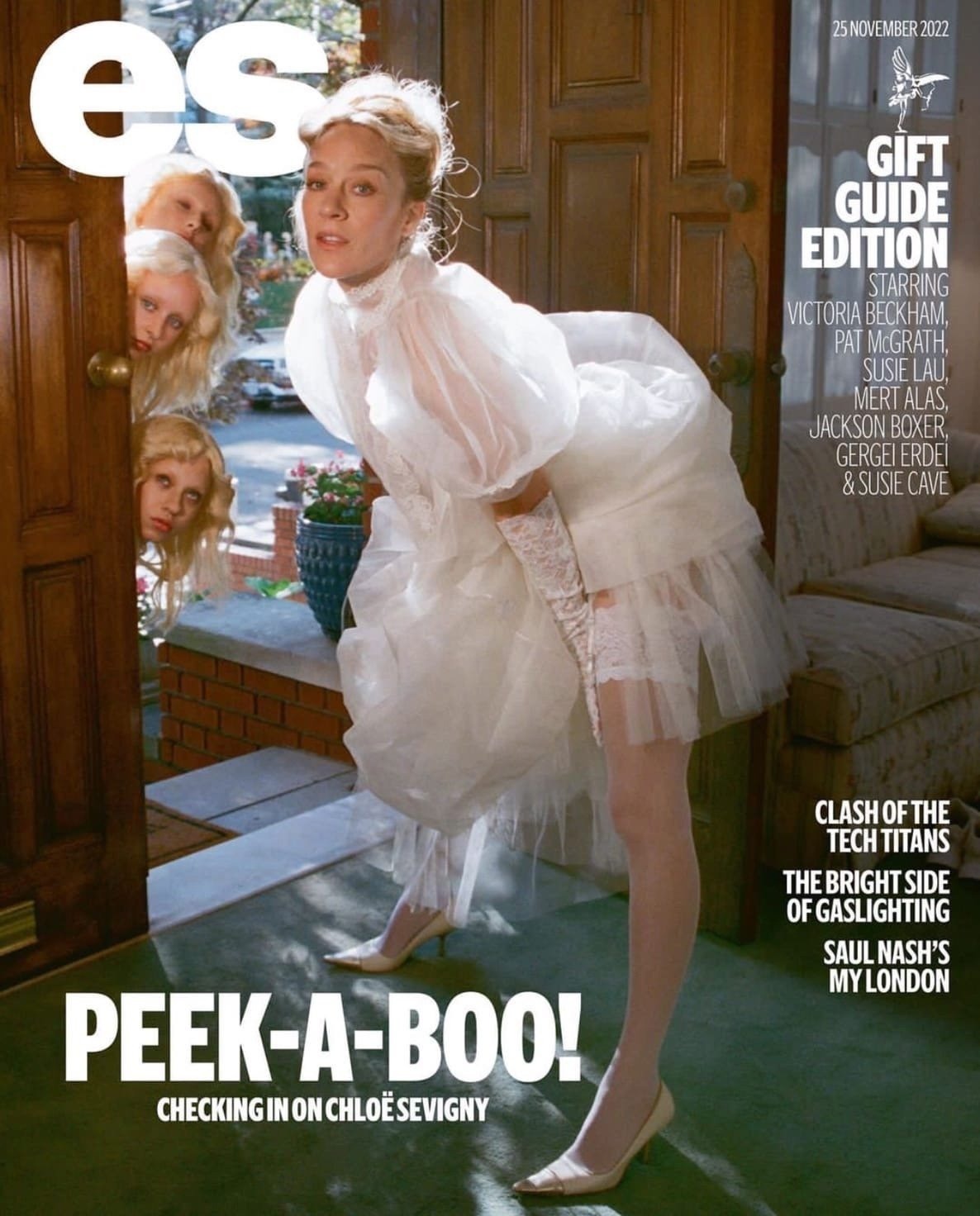 Chloe Sevigny has always been cool, if coolness is a spectrum. She's always been interesting and done offbeat projects. The first burn of her It-Girl coolness was in the '90s, and I honestly wouldn't have predicted back then that she would have this professional longevity. I think her longevity can be attributed to the fact that she leaned into being a character actress and that alone saved her career. She also wasn't a snob about doing TV work, and I would imagine she'll probably do a streaming project at some point too. Like so many '90s icons, Chloe is seeing a career resurgence these days, and she has tons of films and projects in the pipeline. She's currently promoting Bones & All – her part is small but important, and she got it because she's close to the director. She chatted with ES Magazine recently. Some highlights:
What she thought of 'Blonde': 'I thought there were so many beautiful things about that movie — she was insane, the cinematography was amazing — but […] the trauma p-rn of it was very hard for me to swallow."

She loves Timothée Chalamet. 'Oh my God: in love! His whole thing is just… undeniable. Being at a press conference with him, and the way he navigated the questions, and how generous he was to everyone around. And how beautiful he is, and glowing. He is like a true… I don't even know what. I mean it's so wild, to move through spaces with somebody like that. Like The Beatles! People mobbing the car, people running after him. Like, I used to hang out with Jarvis [Cocker] in the Nineties in London, and that exposure to that level of fame, at that time, made me decide I never wanted to be famous.'

How stardom has changed since the '90s: 'Right now, being more of an individual is more celebrated. Whereas back then it was Johnny Depp and that was kind of it.'

On straight, cisgendered people playing LGBTQ characters: 'I mean, I'm not even sure about playing gay any more. You know what I mean? I keep getting asked to. I think… I'm undecided on that debate. I kind of go both ways. I mean I think that's the actor's job, to interpret what someone has gone through on the page, or a true story. But I can also understand when individuals have experienced certain things and don't think it's fair. But there should be more opportunities for the people that have been maligned. That's the long and short of it.'

The youths want to work with her: 'It was interesting during the pandemic. I was approached by a lot of, like, cool girls. There's just this generation of girls who are kind of cool and on the up and up, looking at me and wanting me to direct for them. Like Julia Fox is interested in me for something.' Which is? 'Well, her project, unfortunately, was a real exploration into addiction and I'm just not that interested in that enough to devote the kind of time and energy that needs. But I dunno, we'll see.'

Marrying Siniša Mačković & giving birth to Vanja. Sleepless nights aside, married life remains 'great', she says. 'It's really settled. I don't know if I really liked being single or if I wasn't very good at it. So [it's good] finding someone who is my first boyfriend — and sorry to all the boyfriends before — that isn't, like, a narcissist. I also dated a lot of addicts, so it's really nice to be with some – one who's like, super-solid and comfortable in his skin and very supportive and not competitive. He's a nurturer. He works with artists, he runs a gallery. He helps shape people's careers and support them and their ideas. He's like a caregiver in a way. And he's also a businessperson, which is really nice because I've been coddled since I was 19, so even buying, like, airplane tickets is challenging for me.'

She has plans to retire to Provincetown someday: 'We've been going there every summer. I love how remote it is. There's a real arts community, a real gay community.'

But she's happy living in NYC right now: 'It actually gave me a lot of faith when I was around Timothée in Venice. Because sometimes I'm like, ahhh, raising Vanja in the city, what's that gonna be like? How's he gonna turn out? But there are kids who grew up here that are really solid. And Timothée is really solid.'

She wants to do a vampire movie & a Star Wars project: 'Vampire pictures: my favourite genre. A million and one directors. Bigger parts, always. Be fun to play a villain. Why can't I play a villain on The Mandalorian? I love The Mandalorian!' She's a Star Wars fan? 'My husband had never seen it, so during the pandemic we watched everything from the beginning again, all the films, then The Mandalorian.'
[From The Evening Standard Magazine]
I never would have thought that Chloe would be into Star Wars, but that's kind of cool. She seems really settled down, right? She's 48 years old and she found someone who is stable and grown-up, and they have Vanja together and that's pretty great. But she's still doing offbeat work and all that. I wonder if she's gotten to the point where she's like "you know what, I would actually love to do a big studio movie with a big paycheck." She'll probably never feel that way. And I love her description of Timothee too.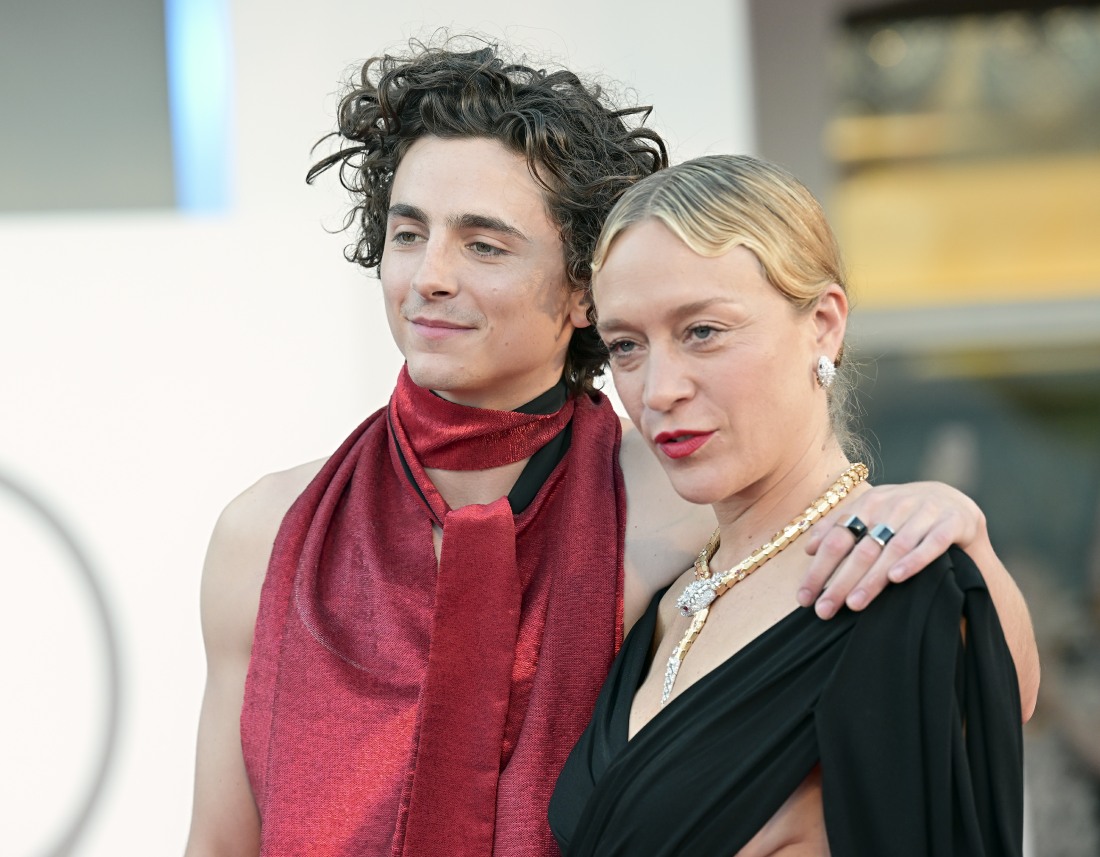 Photos courtesy of Avalon Red, cover courtesy of the Evening Standard.