Quentin Tarantino has gotten a lot of headlines in the past month as he promotes his book, Cinema Speculation. QT has been asked a lot about the state of filmmaking today, Disney/Marvel's takeover of Hollywood, whether diverse stories can be made today, and whether this era represents the death of the "movie star." In QT's opinion, the actors who appear in Marvel movies aren't the ones drawing people to theaters – he recently said: "You have all these actors who have become famous playing these characters… But they're not movie stars. Right? Captain America is the star. Or Thor is the star… it's these franchise characters that become a star." Which is, in my opinion, merely a factual observation and not even a slam. But Samuel L. Jackson disagrees. Sam is a regular in QT's films and he's also Nick Fury in the Marvel films.
The Avengers actor Samuel L. Jackson is seemingly double-daring his Pulp Fiction director to take another shot at Marvel stars. After Quentin Tarantino recently spoke out against the "Marvel-ization of Hollywood" and stated that the franchise's actors aren't genuine movie stars on the 2 Bears, 1 Cave podcast, Jackson addressed his frequent collaborator's comments on Tuesday's episode of The View.

"It takes an actor to be those particular characters, and the sign of movie stardom has always been, what, asses in seats? What are we talking about?" Jackson, who regularly appears in the Marvel Cinematic Universe as Nick Fury, said. "That's not a big controversy for me to know that apparently these actors are movie stars. Chadwick Boseman is Black Panther. You can't refute that, and he's a movie star."
I think Jackson is doing the same thing that so many Marvel fans did, which is purposefully confuse the idea that QT said "Marvel actors aren't movie stars." He didn't say that. Samuel L. Jackson is a movie star. Chris Evans is a movie star. Jeff Bridges is a movie star. Chadwick Boseman was a movie star. Robert Redford is a movie star. Angelina Jolie is a movie star. But none of those actors are movie stars *because* they appeared in Marvel films. They brought their movie star personas into the Marvel franchises. And even if those actors didn't play those roles, the same asses would have been in the same seats, because people would have still gone to the theater to see whatever Marvel movie starring different actors. That's all QT was saying – people see the films because of the Marvel brand, not the individual actors.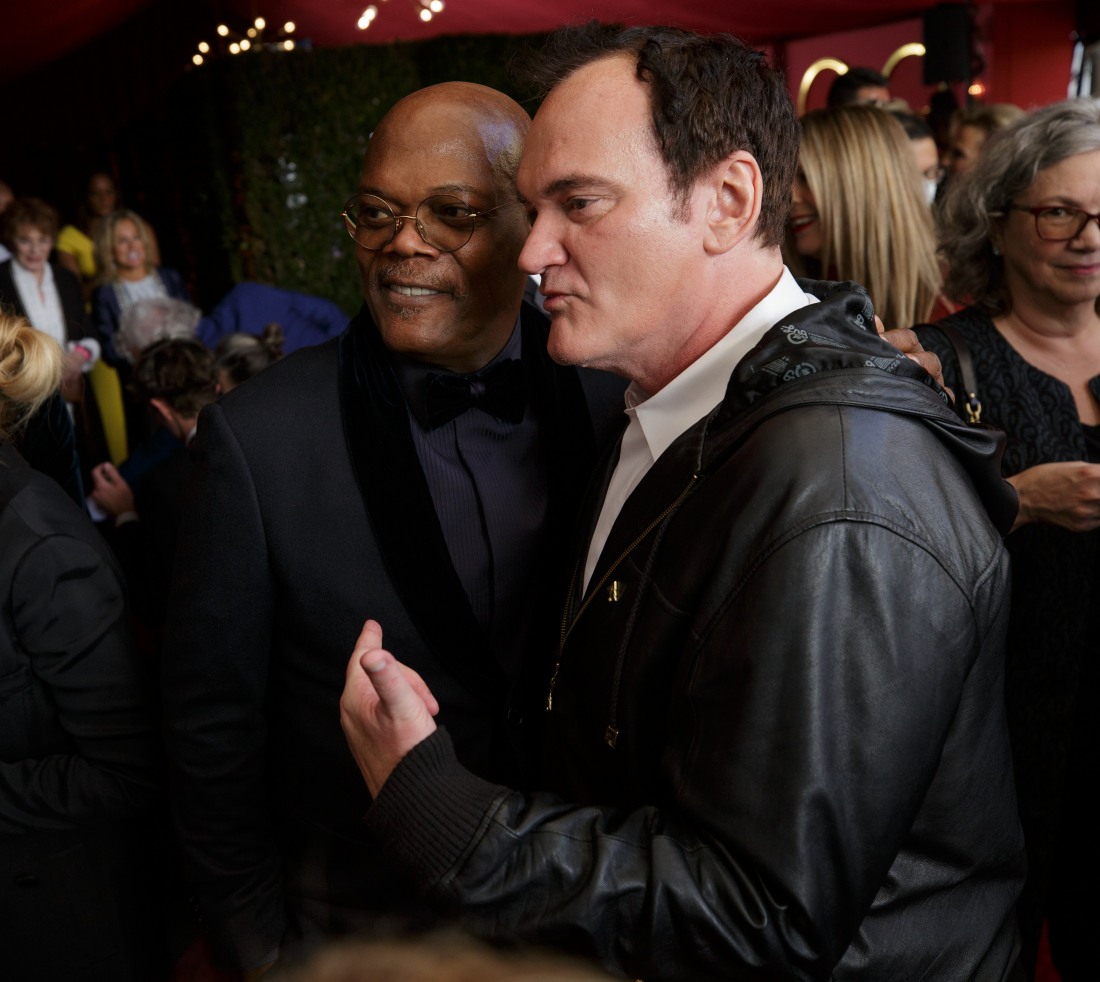 Photos courtesy of Avalon Red.