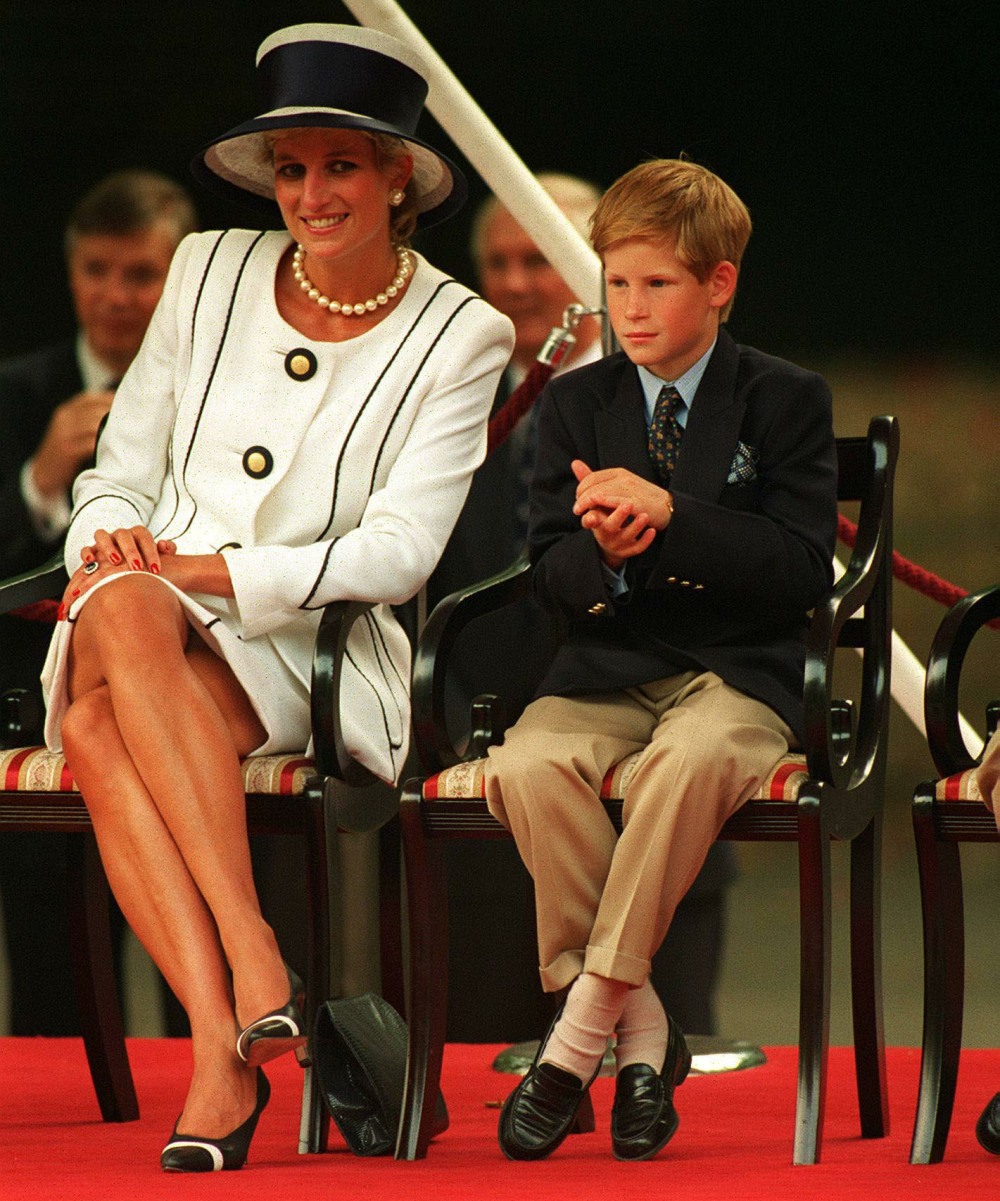 The thing is, as I'm watching Netflix's Harry & Meghan, I can't help but think that it's a glossy, well-done docu-series about two famous people who happen to be – at this point – adjacent to the Windsors. That's not a diss, that's the reality – Harry & Meghan isn't some analytic screed against the monarchy, it's literally two famous people reclaiming their narrative at long last. This is the kind of thing that they honestly should have done in 2020 to define themselves separately from the institution in the first year of the Sussexit. Maybe the second half of the series will go into more detail about who said what and who smeared whom and the nitty-gritty of how the Sussexes were betrayed by the institution. Right now, it's not that. Of course, the docu-series is going in chronological order for the most part, and the first half is very much about their love story and what they brought into their relationship and how unprepared both of them were for what would happen next. Which isn't to say that Harry hasn't gotten a few shots in, here and there. Those shots are noteworthy:
Harry on Diana telling her story: "She felt compelled to talk about it. Especially in that Panorama interview. I think we all now know that she was deceived into giving the interview. But at the same time she spoke the truth of her experience."

Harry on how his mother was treated: "The moment she divorced the moment she left the institution, then she was by herself. Yes she may have been one of the most influential, powerful women in the world but she was completely exposed to this. I saw things, I experienced things, I learned things. The pain and suffering of women marrying into this institution.

On how his girlfriends were treated: "I remember thinking how can I ever find someone who is willing and capable to be able to withstand all the baggage that comes with being with me? Every relationship that I had within a matter of weeks or months was splattered all over the newspapers and that person's family harassed and their lives turned upside down. So, you know, after one or two girlfriends, the third or fourth girlfriend will be like 'hang on a second, I don't know if I want this.' When I got to meet M, I was terrified of her being driven away by the media, the same media that had driven so many people away from me. I knew that the only way this could possibly work was by keeping it as quiet as possible.

The expectations placed on him right after Diana died: "When my mom died we had two hats to wear. One was of two grieving sons wanting to cry, grieve and process that grief because of losing our mum. Two was the royal hat, show no emotion, get out there, meet the people, shake the hands. The UK literally swept me and William up as their children. The expectation to see myself and William out and about was really hard for the two of us.

His wild teenage years: "That's when all of the stuff that had been happening to our mom started happening to us. Not every story was false but there was a lot of typical exaggeration and rehashing. He's bouncing between the walls, he's taking drugs, drinking, he's out late, he's nightclubbing, he's got a girlfriend here… there's a difference between having to accept OK we have this position in this family and therefor there's going to be a level of interest and being swarmed by paparazzi chasing you in cars through red lights. And then chasing you down the road on foot, which is what happened probably 30 or 40 times when I was younger. It was too much.

No guidance: "Everything that was happening in the UK was so intense. I was trying to balance the whole experience of being a young boy who was trying to deal with the loss of his mum without much support or help or guidance. It didn't seem right, it didn't seem fair. I was 18 years old and wanted to go and somehow carry my mom's torch and try to keep her legacy alive and try to make her proud.

Being "brought up" in Lesotho: "Lesotho gave me the space and the freedom to breathe, to live and to grow. I went to Africa sometimes three months at a time. I've got a second family out there, a group of friends that literally brought me up. For me it's always been quite special so it was absolutely critical to share it with Meg."
[Transcribed by Celebitchy]
What Harry says about Diana's Panorama interview is exactly right – sure, the story behind Martin Bashir's activities to get the interview were wrong, but Diana told her story and she wanted to tell her story. Remember that Prince William called Diana paranoid and said that the whole interview was a "false narrative." That's still pretty disgusting to me, but there you go. The whole bit about how Harry had no guidance and he was left to fend for himself emotionally after Diana died is being seen as a "dig" at his father too. And it is a dig at Charles! Charles was too busy fussing over Camilla to be an actual parent. Harry's also talking about how the institution abandoned Diana post-divorce and how that affected him, it's hard not to draw a very apt comparison.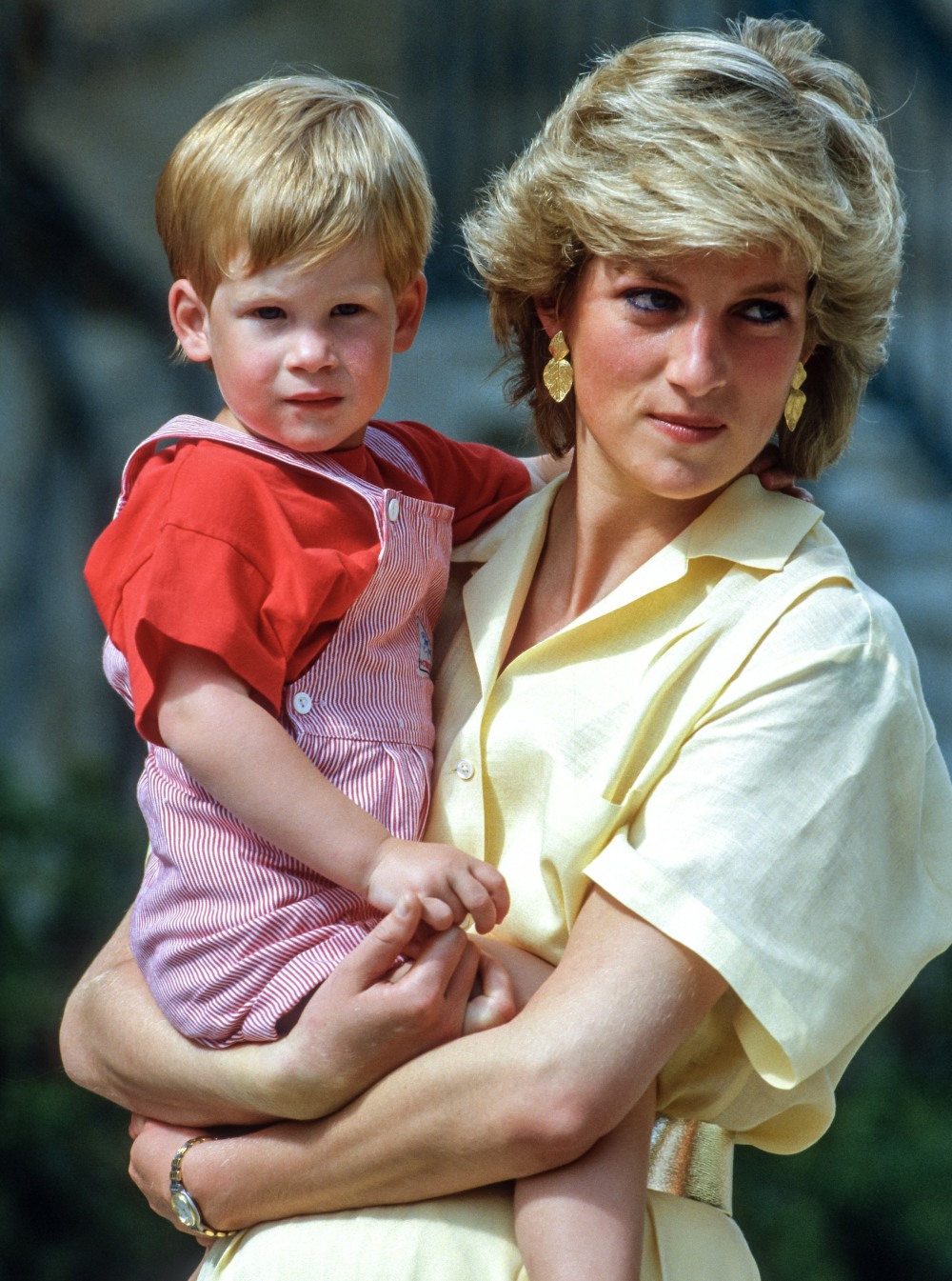 Photos courtesy of Avalon Red, 'Panorama'.